Are you looking for a quick and easy meal to make for dinner? Look no further, because I've got you covered with my flavorful red lentil dahl! It's super comforting, vegan, will have your taste buds in a frenzy, and takes under 20 minutes to whip up.
The first time I ever tried dahl, was at a good friend's house, a few years ago, and since then, it has become my go to meal, whenever I'm having a busy day. After playing around with the recipe, and adding a few personal touches, and flavor enhancers, the result was pure comfort! But I'll let you be the judge of that!  
So, whether you're having a busy day, or just don't like spending your free time in the kitchen, this dahl recipe was made for you, and deserves a spot on my blog! 🙂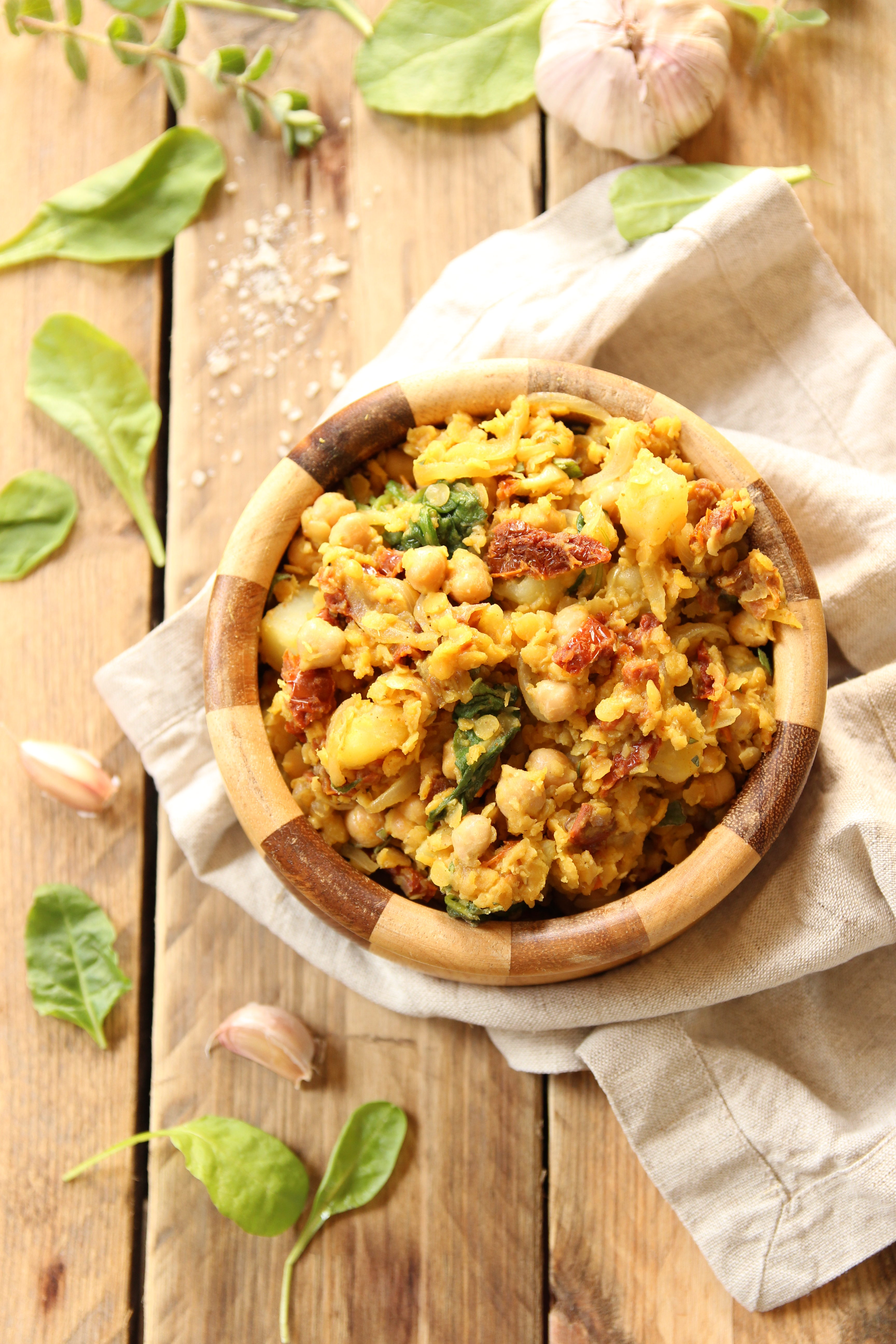 What You'll Need
Serves 2
1 Onion
3 Garlic Cloves
1 Tablespoon of Olive Oil
3/4 Cup of Diced Potatoes
1/2 Cup of Cooked Chickpeas
1/2 Cup of Uncooked Red Lentils
Handful of Fresh Spinach Leaves
1/2 Teaspoon of Sea Salt
1/2 Teaspoon of Curry Powder
1 and a 1/4 Cups of Water
1/3 Cup of Finely Sliced Sun Dried Tomatoes
Instructions
1. Peel, wash, and dice 3/4 of a cup worth of potatoes, and set aside. Peel, and cut the onion in half, then slice it into long strips. Heat a medium sized saucepan, then add 1 tablespoon of olive oil, and the sliced onion strips, and occasionally toss the pan, until they start to sweat.
2. Peel, and finely slice the garlic cloves, and add it to the pan, along with the cooked chickpeas. Next, wash the red lentils, then strain and add them to the pan, along with the diced potatoes.
3. Cook for a couple of minutes, then add half the water, close the pan with a lid, and let it simmer for 5 minutes, occasionally stirring.
4. When the water soaks up, give all that goodness a good stir, then add the rest of the water, along with the sea salt and curry powder, close the lid, and let it simmer, until the water evaporates.
5. As soon as the water evaporates, the potatoes should be soft, and your lentil dahl should be ready. If not, let it cook for a few more minutes.
6. Finally, take the pan off the heat, add a handful of fresh spinach leaves, along with the finely sliced sun dried tomatoes, and roughly chopped oregano leaves. Gently mix, as not to mash the potatoes, and your red lentil dahl is ready to serve!
I can't wait to hear how it turned out! 🙂 And remember, sharing is caring darlings!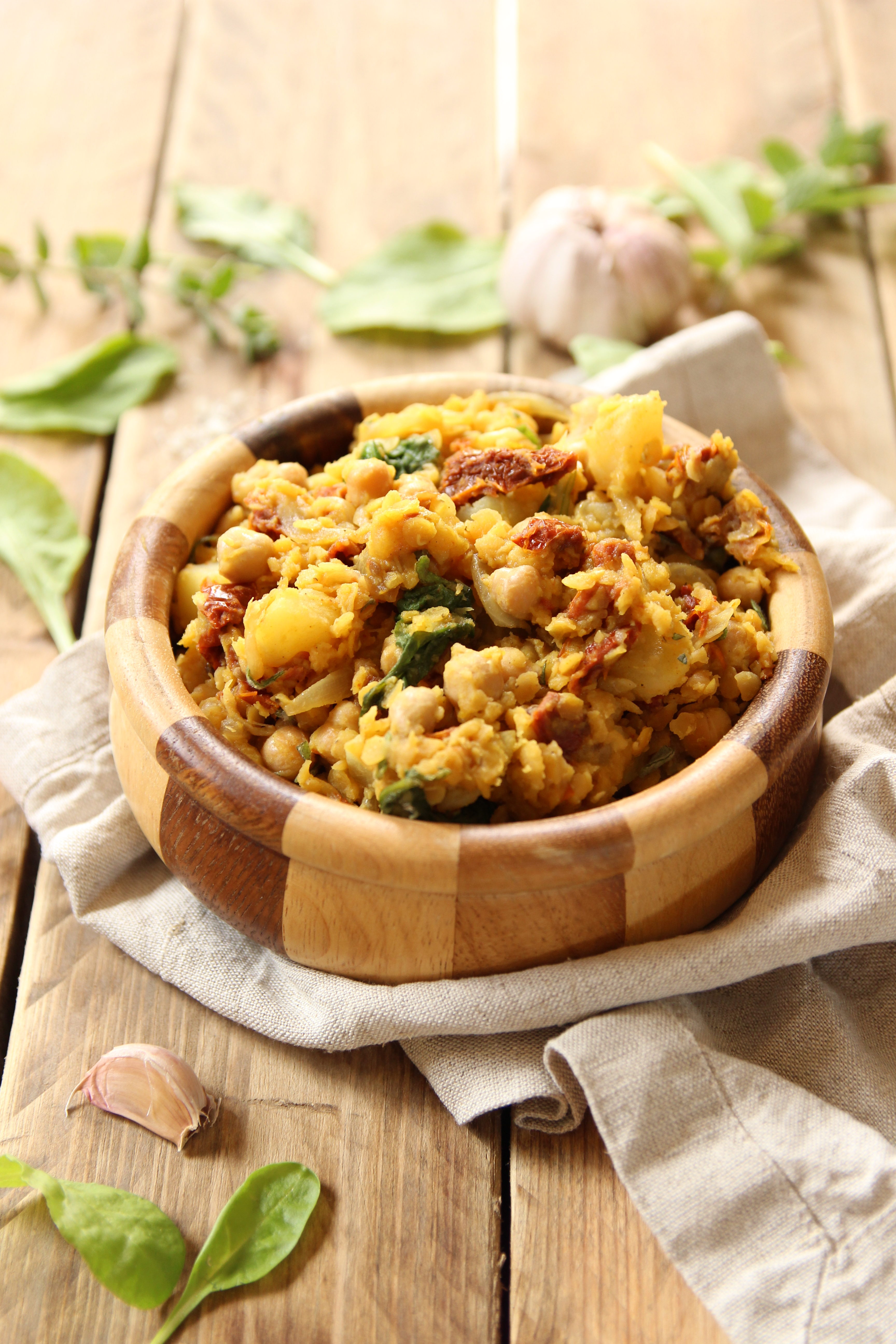 Want to indulge in something sweet, later? Then you should try my super easy, Carrot Cake Muffins. They're moist, vegan, and take less than 5 minutes to whip up! Oh, and they taste amazing! 🙂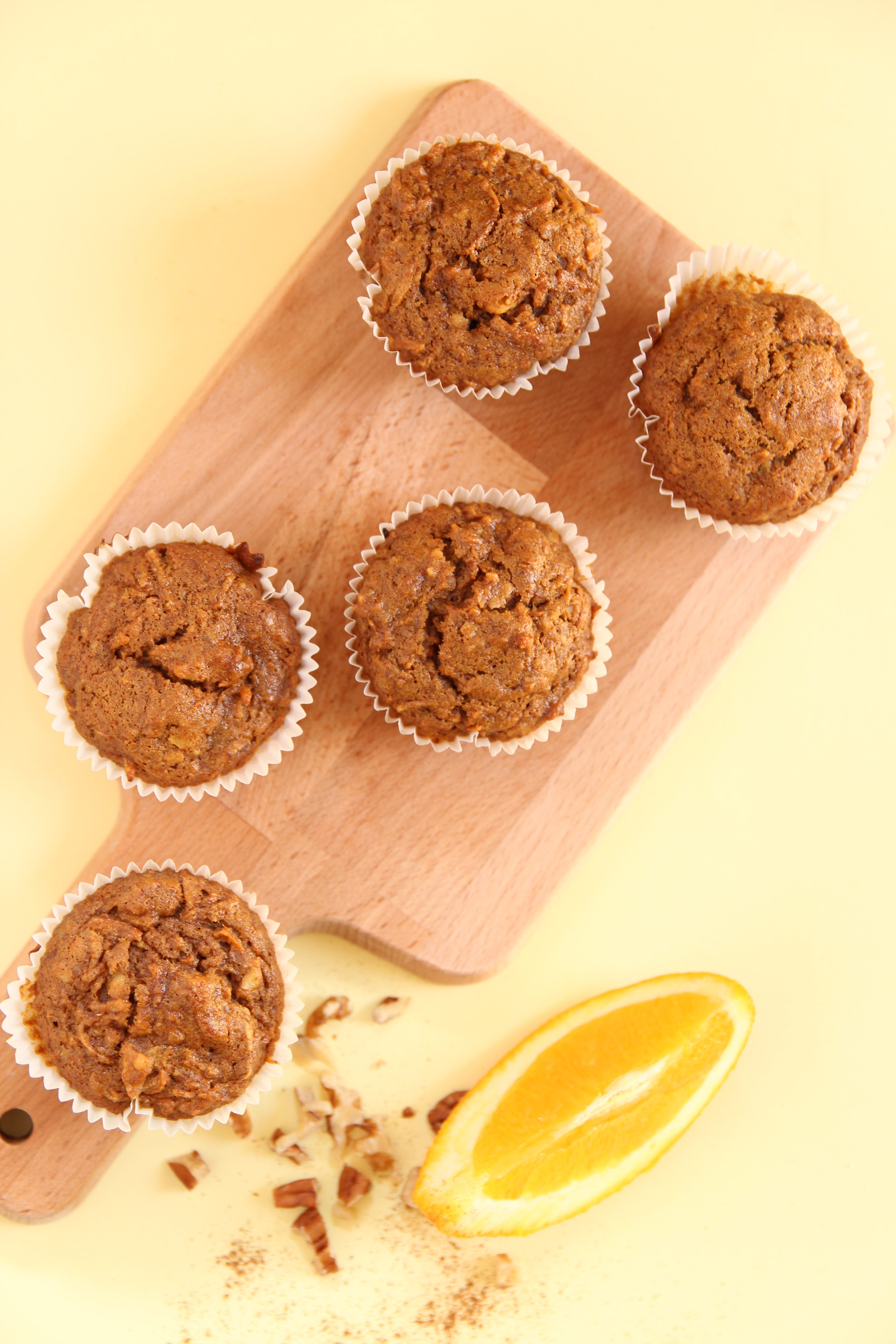 Until next time,
Have A Bright Day xx