When it comes to pasta sauce, there are countless options to choose from. But if you're looking for a vegan recipe that's both delicious and versatile, look no further than this creamy mushroom pasta sauce. Made with simple ingredients like mushrooms, garlic, and almond milk, this sauce will surely become a staple in your kitchen.
Why mushroom? Mushrooms are a great ingredient for a vegan recipe since they can provide a meaty texture and a rich, earthy flavor. They're also a good source of protein, fiber, and various vitamins and minerals. Using mushrooms in this pasta sauce helps to make it filling and satisfying.
The almond milk in this recipe provides a creamy texture and a mild, nutty flavor that pairs perfectly with the mushrooms. It's a great alternative to heavy cream, and it's also healthier. Almond milk is also a good source of healthy fats and antioxidants.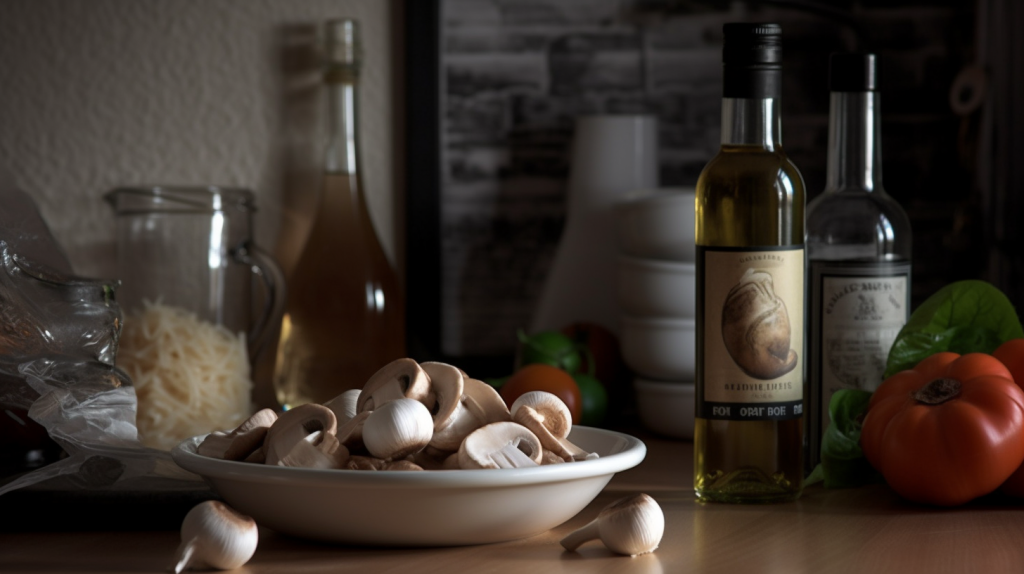 What You'll Need:
1 pound of sliced mushrooms
4 cloves of garlic, minced
1 cup of unsweetened almond milk
2 tablespoons of olive oil
Salt and pepper, to taste
1 teaspoon of dried basil
1 teaspoon of dried oregano
8 oz of pasta of your choice
Instructions
Heat the olive oil in a large skillet over medium heat. Add the mushrooms and garlic and cook for about 5 minutes or until the mushrooms are softened.
Add the almond milk, dried basil, and dried oregano to the skillet. Stir to combine and bring the mixture to a simmer.
Reduce the heat to low and let the sauce simmer for about 10 minutes or until it has thickened slightly. Season with salt and pepper to taste.
Cook the pasta according to package instructions. Drain and add to the skillet with the sauce, stirring until well combined.
Serve and enjoy!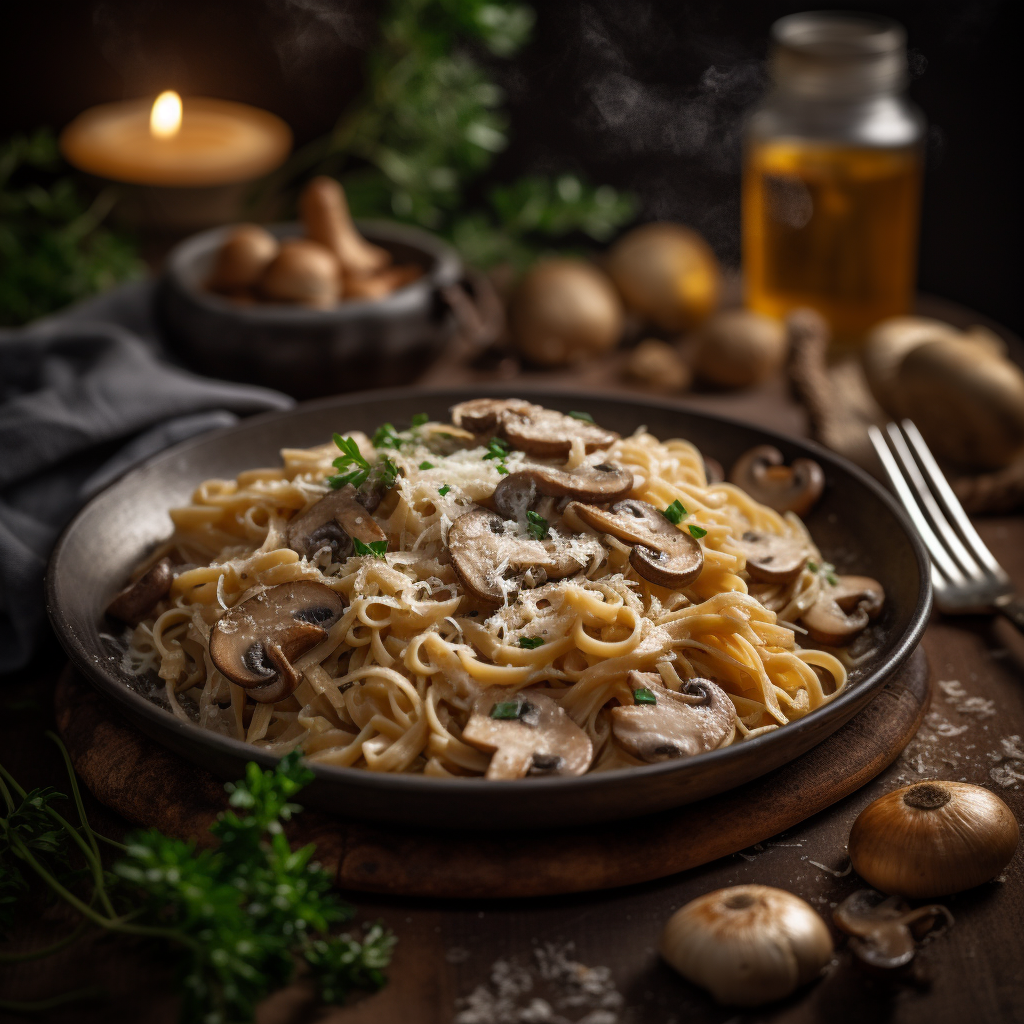 Not only is this mushroom pasta sauce vegan and delicious, but it's also highly versatile. It can be used in various dishes, such as lasagna and pizza, or even as a dip for bread. You can also try adding vegetables like broccoli or spinach to make it more nutritious and colorful. It can also be served with different types of pasta like spaghetti, fettuccine, or even zucchini noodles for a low-carb option.
This creamy mushroom pasta sauce is a vegan recipe that's easy to make and goes well with every meal. It's made with simple ingredients like mushrooms, garlic, and almond milk, and it's a great alternative to heavy cream. It's also a good source of protein, fiber, and various vitamins and minerals. So, if you're looking for a delicious and versatile pasta sauce, try this recipe and let me know your thoughts. 🙂