Decadent Chocolate Tofu Pudding is a creamy and vegan dessert recipe sure to satisfy any chocolate lover's cravings. This recipe is made with silken tofu, which gives it a rich and creamy texture, and is combined with cocoa powder and sweetener to create a delicious chocolate pudding. The great thing about this recipe is that it is vegan, gluten-free, and can be made with minimal ingredients. The key ingredient in this recipe is the chocolate tofu pudding, which is easy to make and can be enjoyed as a healthy and delicious treat.
Silken tofu is often used as an alternative to dairy products in vegan and plant-based cooking. It is an excellent source of protein and is low in calories, making it a perfect ingredient for healthy desserts. The cocoa powder in this recipe provides a rich chocolate flavor and is a great source of antioxidants. Maple syrup is a sweetener, but you can use any choice. The vanilla extract adds a subtle sweetness and a hint of vanilla flavor.
This recipe is perfect for those looking for a healthy and delicious dessert option that is easy to make. The pudding can be enjoyed as is or topped with your favorite toppings. It can also fill pies, tarts, crepes, pancakes, and cupcakes.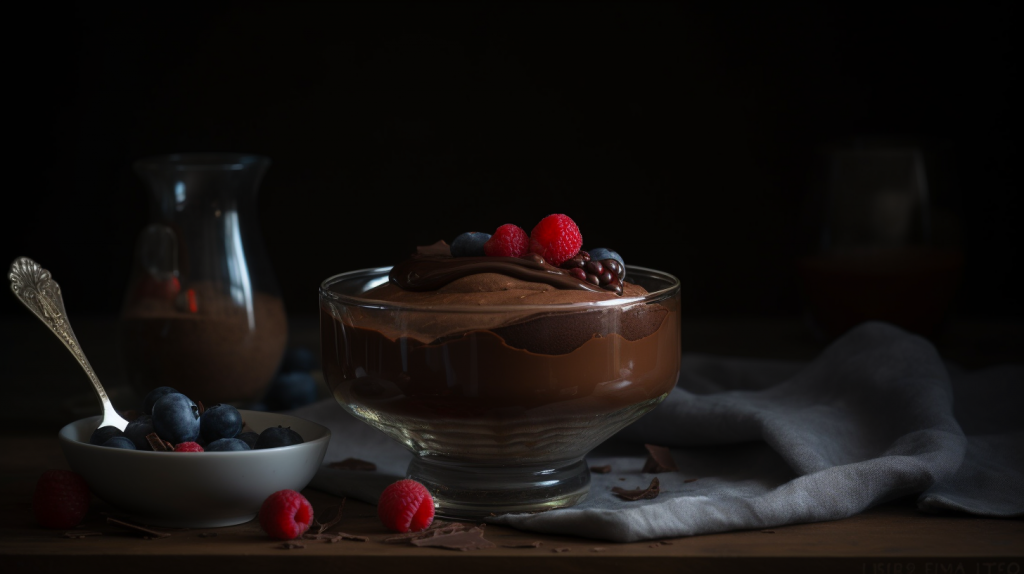 What You'll Need:
1 pound of silken tofu
1/2 cup of cocoa powder
1/2 cup of maple syrup
1 teaspoon of vanilla extract
1/4 teaspoon of salt
Instructions
Preparing the Tofu
Drain the silken tofu and place it in a blender or food processor.
Blend the tofu until it is smooth and creamy.
In a separate bowl, mix the cocoa powder, maple syrup, vanilla extract, and salt.
Add the cocoa powder mixture to the blended tofu and blend until well combined.
Taste the pudding and adjust the sweetness to your liking.
Chilling the Pudding
Pour the pudding into individual cups or a large bowl.
Cover with plastic wrap and refrigerate for at least 2 hours or until firm.
Once chilled, remove the pudding from the refrigerator and enjoy!
Variations
To add a little crunch to your pudding, try topping it with chopped nuts such as almonds or hazelnuts.
For a fruity twist, add some fresh berries or sliced fruit on top of the pudding.
Try drizzling melted chocolate or a chocolate sauce on top before serving to make the pudding even more decadent.
Before blending, add a few drops of peppermint extract to the pudding mixture for a minty twist.
For a richer pudding, try using high-quality dark chocolate instead of cocoa powder.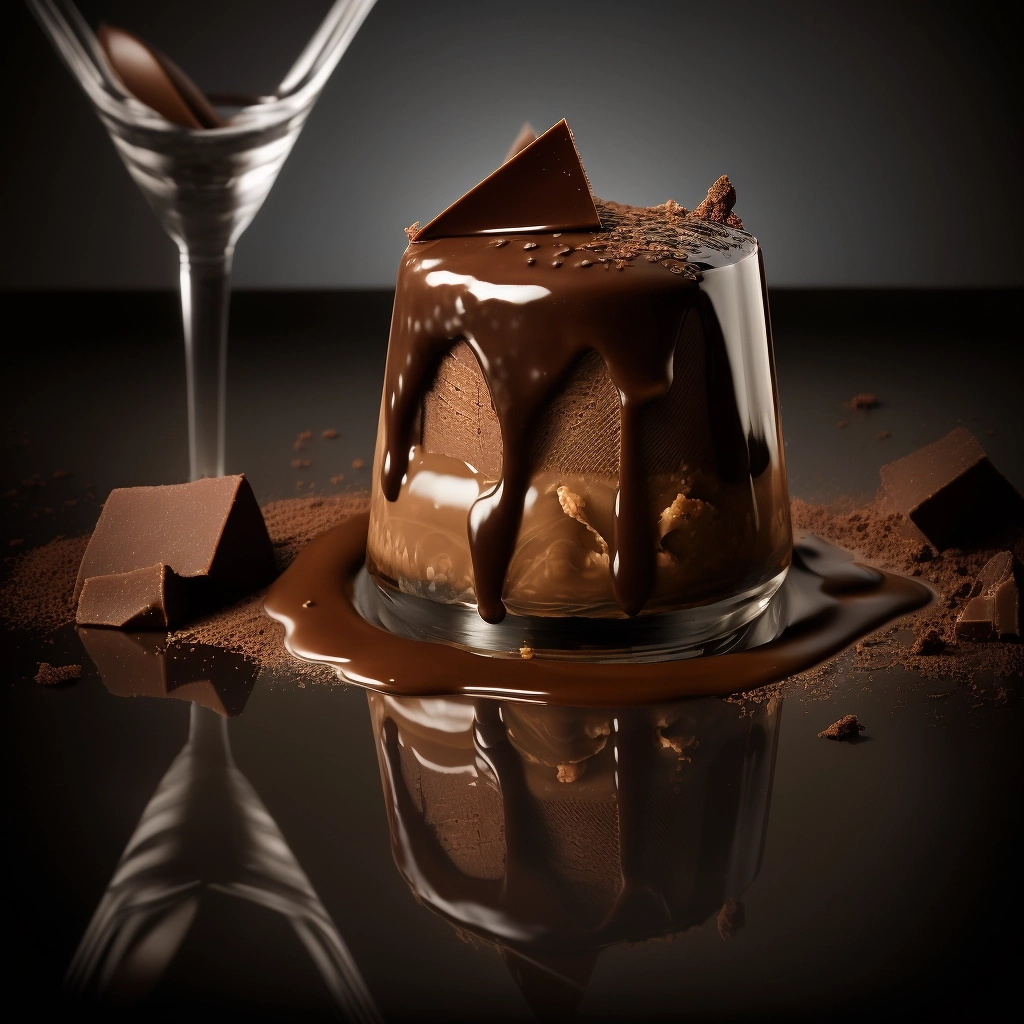 Serving Suggestions
Serve the pudding in individual cups or bowls and garnish with a sprinkle of cocoa powder or a dollop of whipped cream.
Use the pudding as a filling for a chocolate pie or tart crust.
Use the pudding as a filling for chocolate crepes or pancakes.
Use the pudding as a filling for chocolate cupcakes or cake.
Serve the pudding in a parfait glass with layers of crushed cookies or granola.
Decadent Chocolate Tofu Pudding is a delicious and easy-to-make vegan dessert that will surely please any chocolate lover. The key ingredient, chocolate tofu pudding, is made with silken tofu and combined with cocoa powder, sweetener, and vanilla extract to create a rich and creamy pudding. With the variations and serving suggestions provided in this recipe, you can customize the pudding to your liking and enjoy it in various ways. So, next time you crave something sweet and chocolatey, try this recipe and enjoy a healthy and decadent treat!