Soup is a classic comfort food; this vegan potato leek soup is no exception. It's creamy, flavorful, and easy to make. Plus, it's vegan, so it's a great option for those who follow a plant-based diet or want to incorporate more vegan meals into their routine.
This vegan potato leek soup is delicious and offers various health benefits. Here are a few of the key benefits of this soup: Potatoes are a great source of potassium, which helps to regulate blood pressure and support heart health. They are also rich in Vitamin C, which helps to boost the immune system and support healthy skin. Leeks are a great source of Vitamin K, which helps to promote healthy bones. They are also rich in antioxidants, which help to protect the body against damage from free radicals. Almond Milk: Almond milk is an excellent alternative to dairy milk, and it's a good source of healthy fats, which can help to lower cholesterol levels and promote heart health.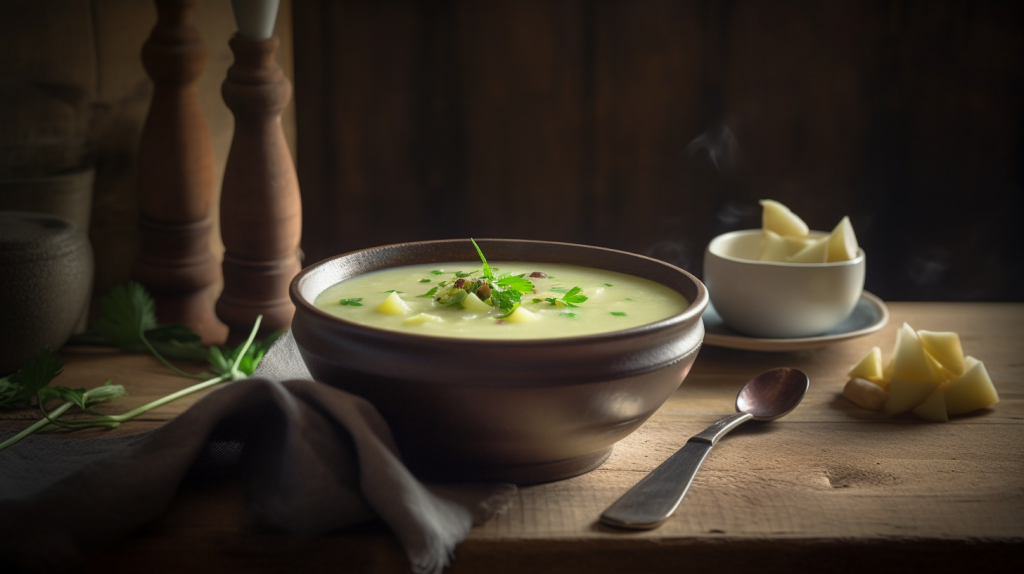 What You'll Need:
1 tbsp olive oil
2 leeks, sliced
2 cloves of garlic, minced
4 medium potatoes, peeled and diced
4 cups vegetable broth
1 cup unsweetened almond milk
Salt and pepper, to taste
Fresh parsley, for garnish
Instructions
Heat the olive oil in a large pot over medium heat. Add the leeks and garlic and cook until softened about 5 minutes.
Add the potatoes and vegetable broth to the pot. Bring the mixture to a boil, then reduce the heat and let it simmer for about 15-20 minutes or until the potatoes are tender.
Remove the pot from heat and use an immersion blender to puree the soup until smooth. If you don't have an immersion blender, you can transfer the soup to a blender, but be careful as it will be hot.
Return the pot to the stove and add the almond milk. Stir until well combined and heated through.
Season with salt and pepper to taste.
Serve hot and garnish with fresh parsley.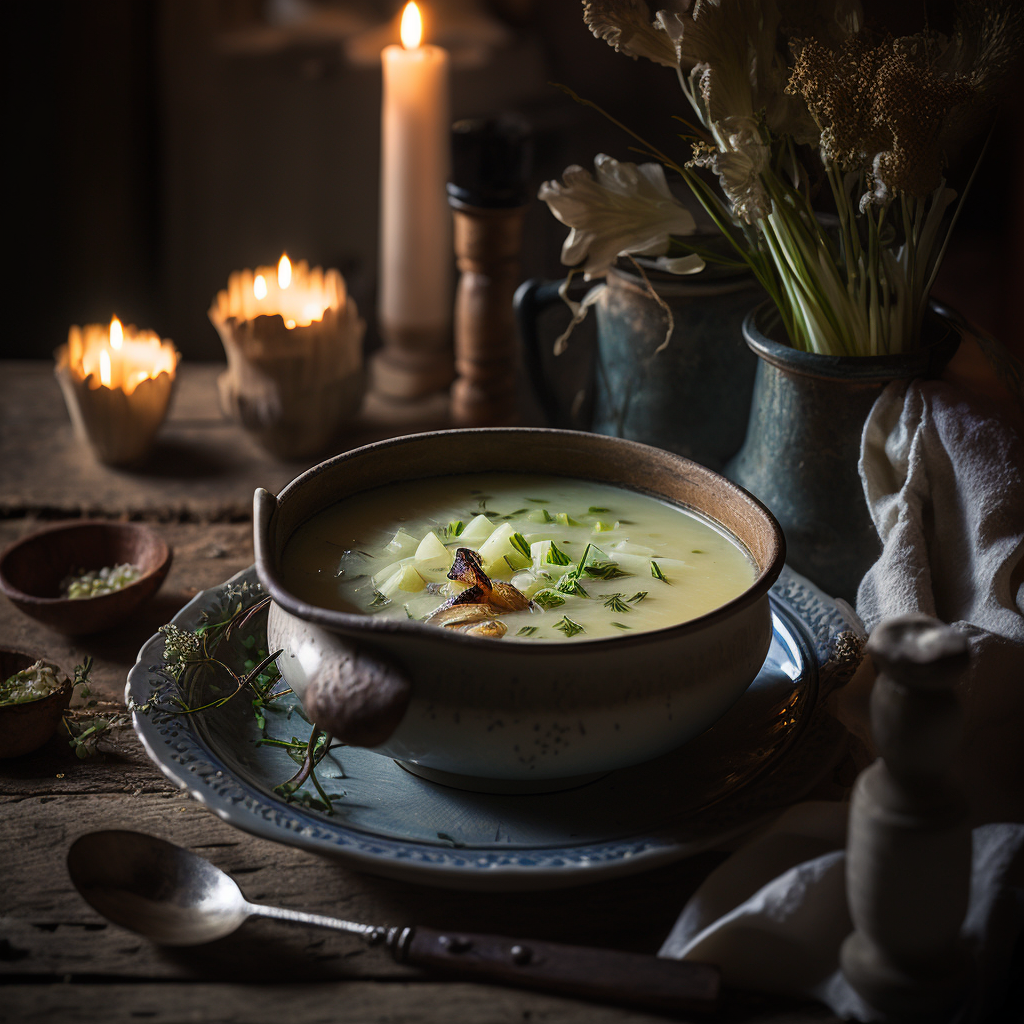 Variations of Vegan Potato Leek Soup
While this vegan potato leek soup is delicious on its own, there are various ways to customize it to suit your taste. Here are a few ideas:
Add some diced carrots to the soup for added sweetness and a boost of Vitamin A.
Top the soup with croutons or crumbled crackers for added texture.
Add some diced cooked sausage or bacon for added flavor.
Add some diced cooked chicken for added protein.
Add some diced cooked spinach or kale for added nutrition.
This vegan potato leek soup is a comforting and easy-to-make meal. It's creamy, flavorful, and easy to make. It also offers a variety of health benefits, such as promoting heart health and supporting a strong immune system. You can also customize it with different variations to suit your taste. Try it and enjoy a bowl of delicious vegan potato leek soup! 🙂