Snacking time is about to get a whole lot better, with these vegan seed crackers. They taste way better than store-bought crackers, and are healthier too.
If it's one thing the hubby and I love, it's snacking! But ever since we've cut out processed foods from our diet, it's hard to find good quality, healthy crackers. So, I decided to make homemade ones instead! 🙂
These seed crackers are crispy, perfectly infused with nigella seeds, chili flakes, and sea salt, and taste so good, that once you start snacking on them, you won't want to stop! 🙂
Plus, no need to spend hours in the kitchen, because these goodies only take 5 minutes to prepare.
What You'll Need
Makes 12 vegan seed crackers
1/4 Cup of Water
1/8 Cup of Ground Flax Seed
1/4 Cup of Pumpkin Seeds
1/4 Cup of Sunflower Seeds
1/8 Cup of GF Whole Grain Oat Flour
1/2 Tablespoon of Nigella Seeds
1/2 Teaspoon of Dried Chili Flakes
1/4 Teaspoon of Sea Salt
Instructions
1. Preheat the oven to 356 degrees F (180 C).
2. Mix the ground flax seed and water together in a bowl, then set aside.
3. Place the pumpkin seeds, sunflower seeds, and whole grain oat flour into a separate bowl, along with half the nigella seeds, and give it a quick mix.
4. Next, add the dry ingredients into the flax seed mixture, and mix well, until combined.
5. Transfer your mixture onto a baking tray, lined with baking paper, and spread it out into a thin, even layer.
6. Finally add an extra sprinkle of sea salt, along with the chili flakes, and the rest of the nigella seeds, then pop the tray into the oven for roughly 10 – 20 minutes, or until it starts to set.
7. Take them out of the oven, and with a chef knife, or pizza cutter, cut into your desired size, then pop them back into the oven for an extra 5 – 10 minutes until they're firm. 
*Open the oven door, and carefully feel if they're firm. If they're still a bit springy, then let them bake a little longer.
Every oven is different, so just be patient, because these seed crackers are worth it! 🙂
Almost Finished
8. When they're ready, take them out to completely cool down, then go over your previous cuts again with a knife, to separate the crackers, and dig in! 🙂
9. They store well, for up to a week, at room temperature, but will lose their crisp, after a few days, depending on how humid it is. So, when they do, just pop them back into a preheated oven, for a few minutes, to dry out again.
I can't wait to hear how yours turn out, and remember, sharing is caring darlings! 🙂
Want another easy recipe to devour? Try my moist, juicy, vegan, apple cinnamon muffins!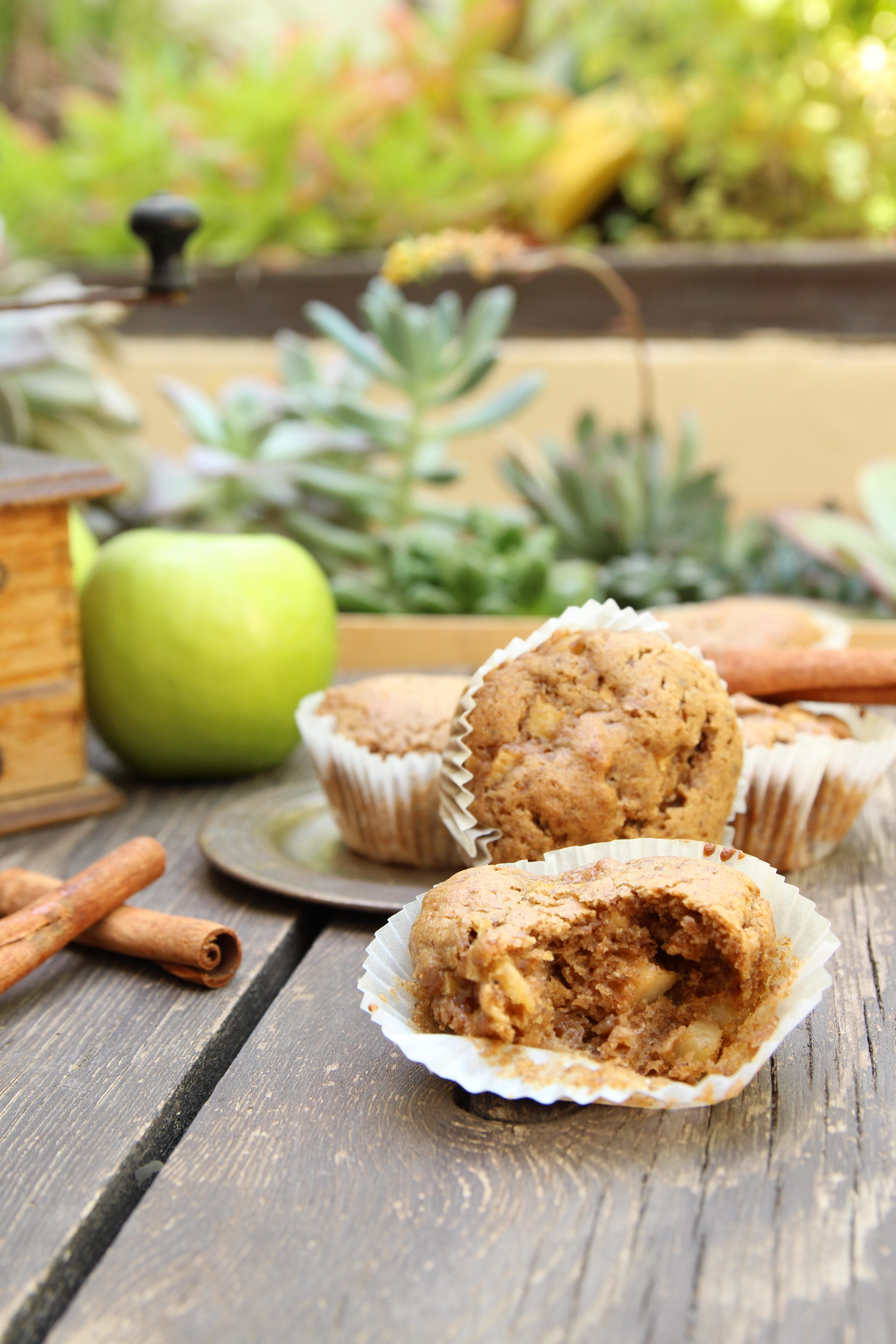 Until next time,
Have A Bright Day xx