I want you to imagine for a moment that you're at work. Wait, it gets better, I promise! It's time for your morning break, so you reach into your bag, and take out a container filled with scrumptious pistachio and lemon energy balls! You'll most likely have to hide these delights from your colleagues since they're that good!
These flavorsome treats are raw, aesthetically pleasing, super easy to make, plus they make the perfect snack! Just 10 minutes, and a few minutes to spare is all you'll need to make these energy balls. So, let's brighten up your morning break. What do you say? 🙂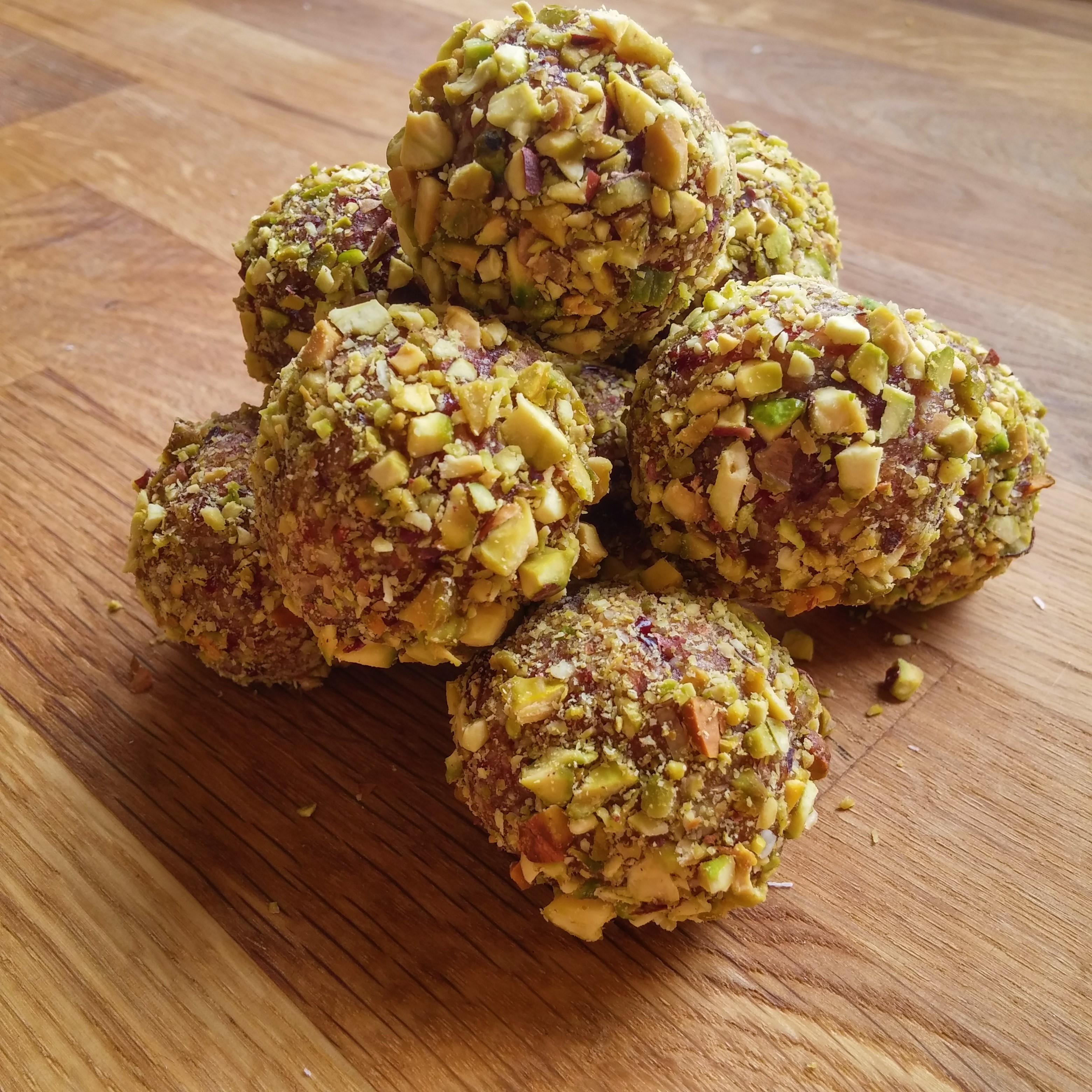 What You'll Need
Makes 10 delicious pistachio and lemon energy balls
4 Medjool Dates- pits removed
Zest from 1 Lemon
Juice from 1 Lemon
1/2 cup of Dried Cranberries
1/2 cup of Almond Meal
1/4 cup of Pistachios, for rolling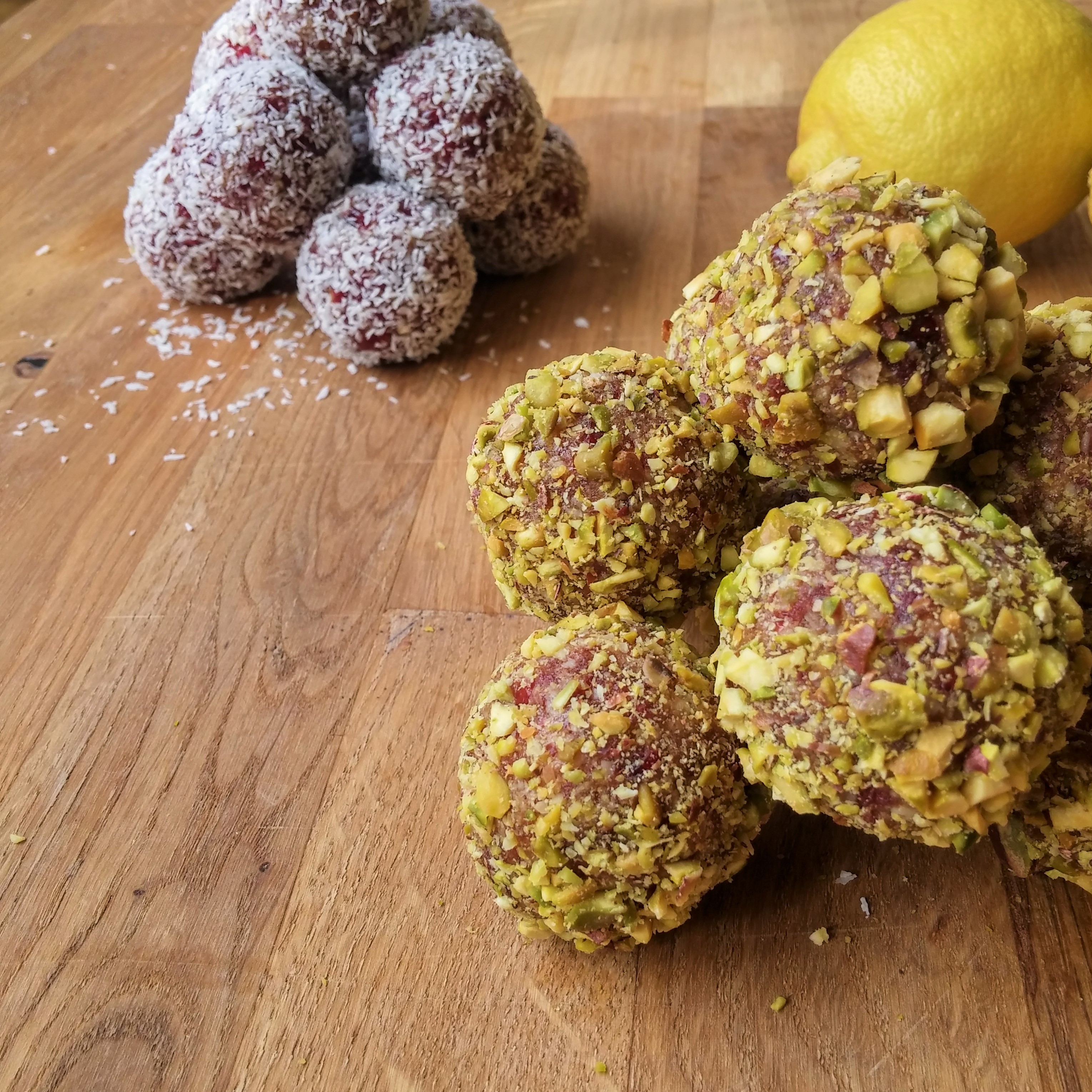 Instructions
1. In a food processor, add the dates, and cranberries, and blend.
2. Next, add the almond meal, and the lemon zest, and blend until all that goodness is combined.
3. Finally, add the lemon juice and give the whole mixture a few pulses.
Make sure that you're using a heavy-duty food processor. If you don't have one, then do this step in batches, so you won't overwork your food processor. Trust me, I'm telling you this from experience…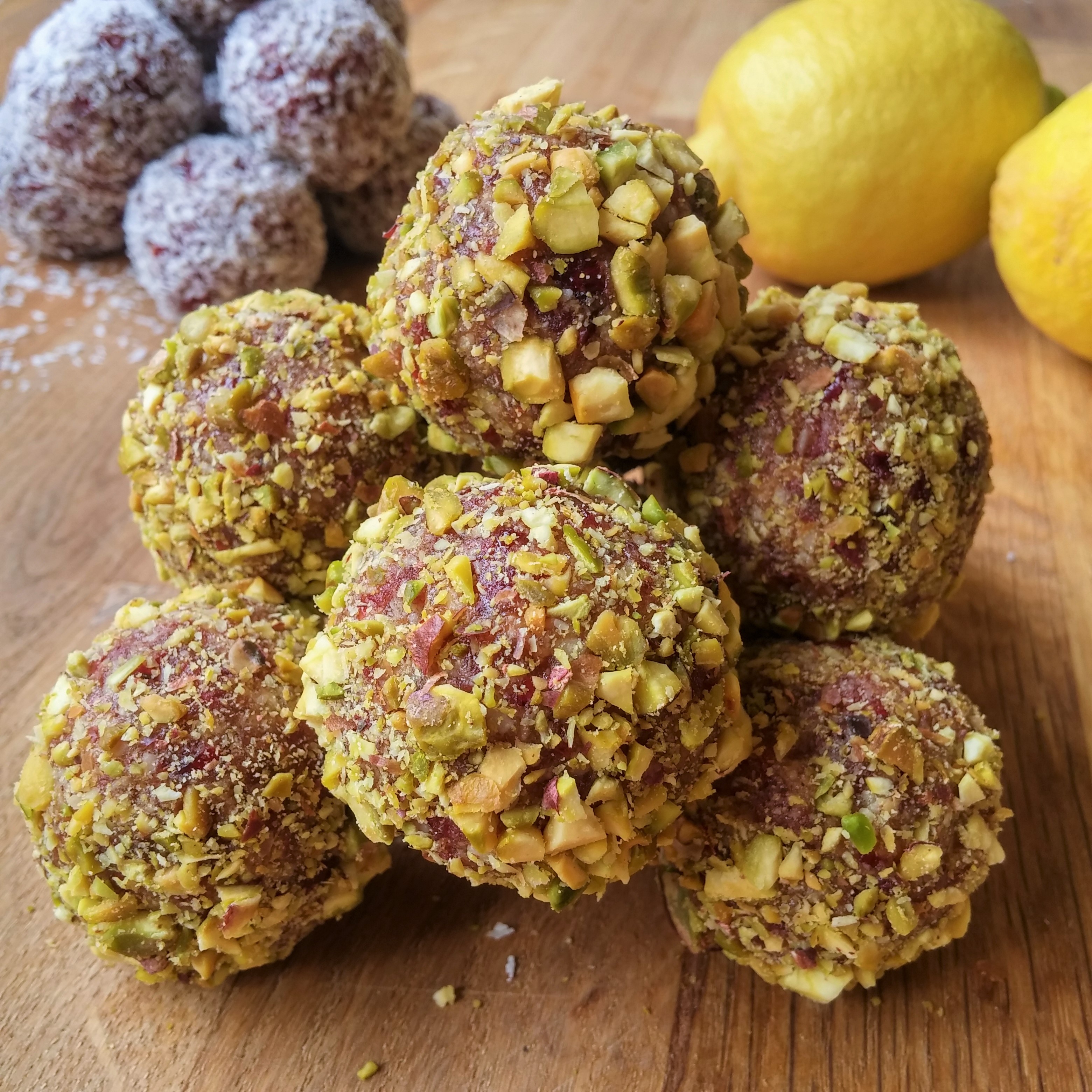 Almost Finished
4. Finley chop the pistachios and place in a small bowl. Next, roll your mixture into 10 even balls, then coat them in the chopped pistachios. Repeat until you've coated them all.
5. Finally, transfer to the fridge for an hour, before you dig in!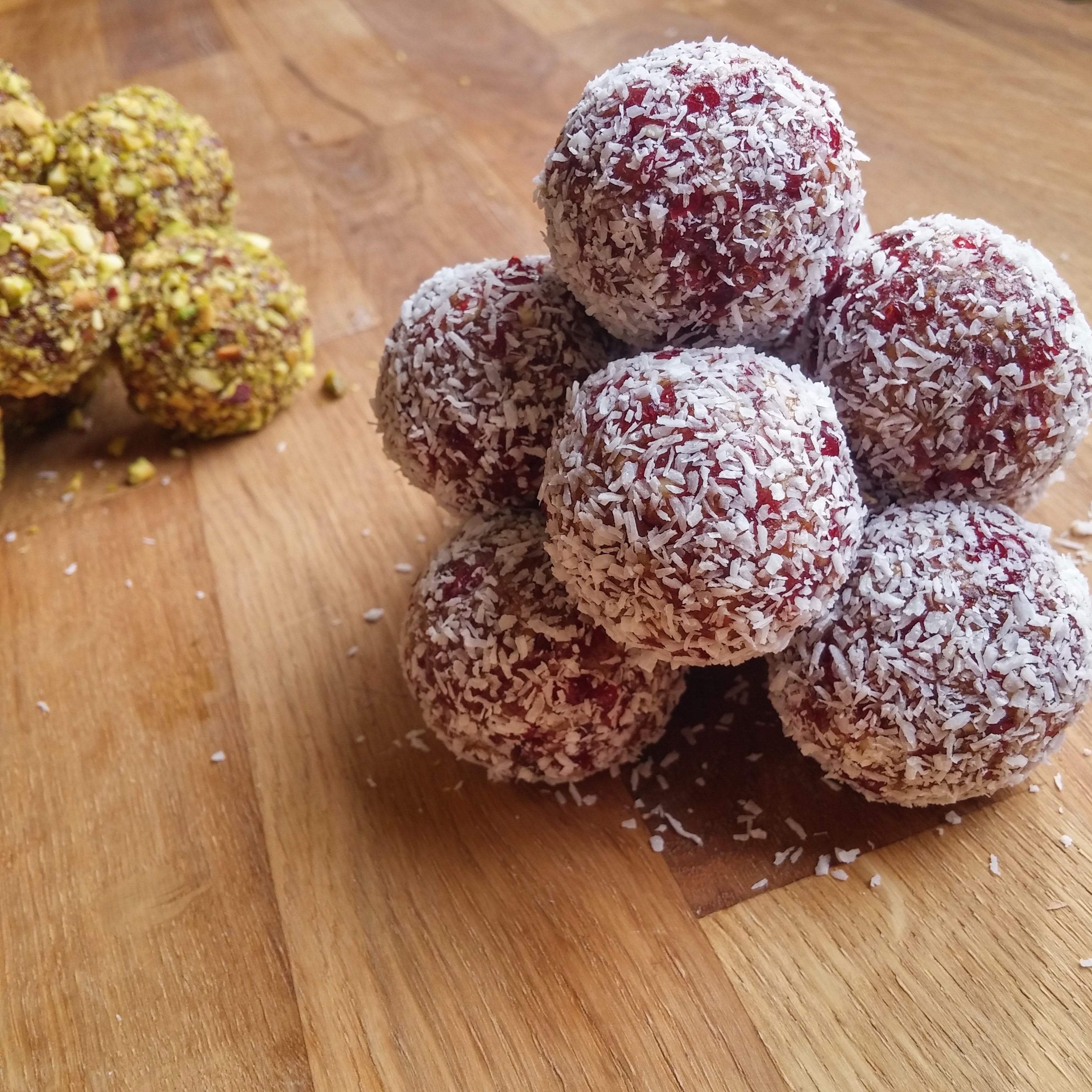 Have you tried my just as good, Scrumptious No Bake Energy Bites? They only have 4 ingredients!
Plus, while I have you here. Have you checked out my Facebook page yet? Like it, so you'll always stay up to date with my latest delicious recipes.
Lots of love from Elinor, Let's Brighten Up xo