Hi darlings! I've dedicated this post today to my little sister who's crazy about peanut butter! Then again, who isn't, am I right? So today I whipped up these super easy no bake peanut butter bars, for her, and us of course, to devour.
I know she's going to LOVE these peanut butter slices because they're heavenly rich with peanut butter, vegan friendly, she eats a plant based diet and a perfect, healthy little snack.
Super quick and easy to make, and perfect with a cup of coffee, she loves her coffee.
So, let's whip us up these super easy no bake peanut butter bars 🙂
What You'll Need
Makes 8 no bake chocolate peanut butter bars
For The Base
5 Medjool dates – pits removed
1/3 Cup of Shredded Coconut
1/3 Cup of Almond Flakes
For The No Bake Peanut Butter Fudge
3/4 Cup of Smooth Peanut Butter
1/4 Cup of Coconut oil
2 Tablespoons of Maple Syrup
Decorate with a 1/4 cup of melted good quality dark chocolate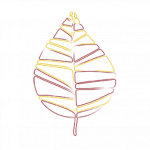 Instructions
1. Put on your timers' darlings, because these heavenly rich peanut butter slices will be ready in a jiffy 🙂
2. First, place the almond flakes, and shredded coconut into a food processor and blend until fine, then transfer to a bowl.
3. Next, add the dates, pits removed, to the food processor and pulse until a smooth, paste like mixture forms.  
4. Add to your blended nuts and give it a good mix with your hands.
5. Line an 8 x 4 x 1/2-inch loaf pan (20 x 10 x 6 cm) with baking paper, and firmly press the base mixture down into your pan, until it looks even, then set aside while we make the filling.
6. For the filling, heat up a pot with about 1 inch (3 cm) of water on low heat.
7. In a heat proof, glass bowl, add the peanut butter, coconut oil and sweetener, and place on top of your pot, so that the water won't touch the bowl. The steam from the boiling water is just enough to gently melt our mixture.
8. Mix all the ingredients together until well combined.
Almost finished.
9. Pour your heavenly rich peanut butter filling on top of your chilled base, gently tap the pan a few times on your counter top, to get rid of any unwanted air bubbles, and chill in the freezer for a few hours to set.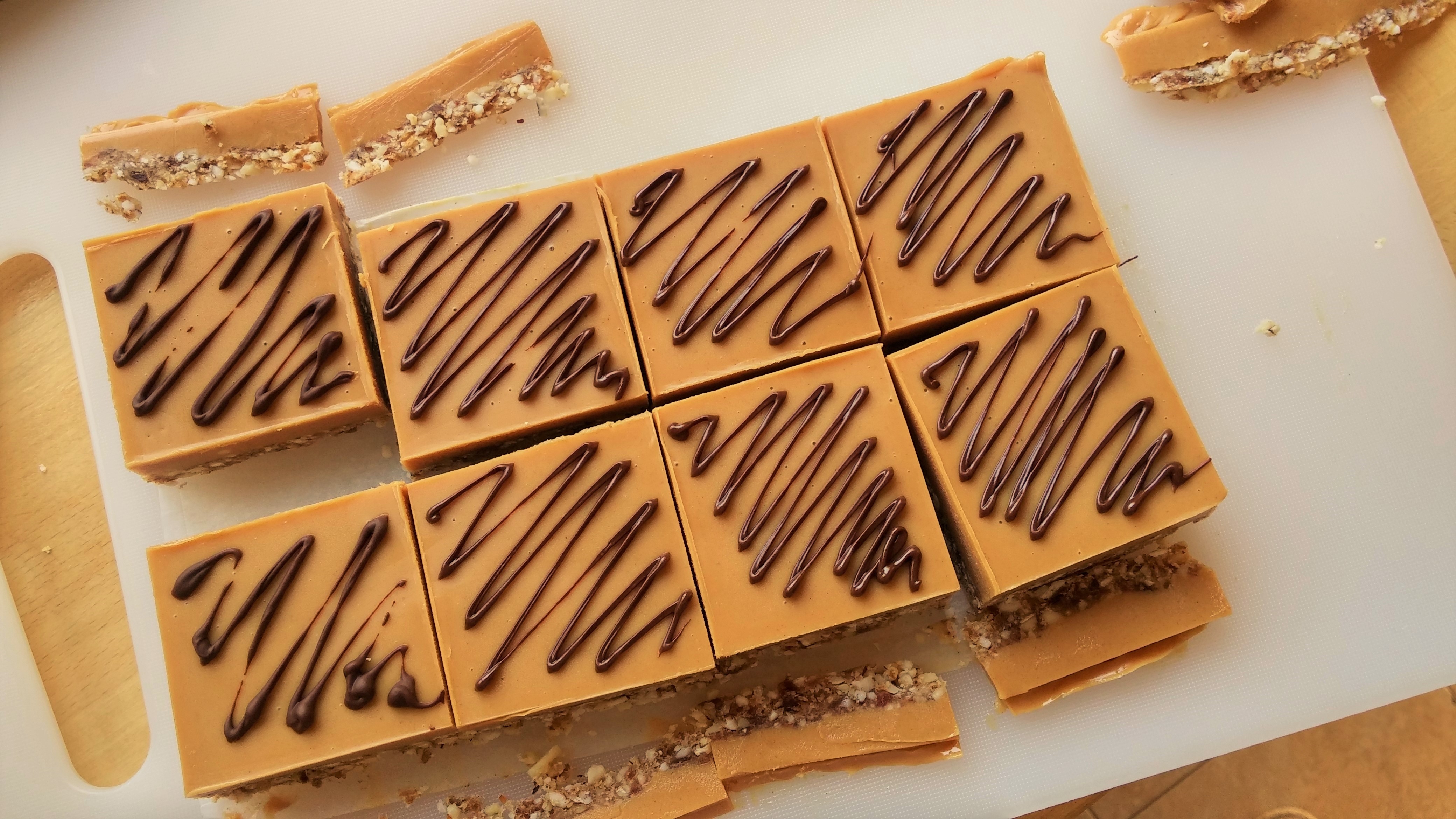 10. Once chilled, cut into slices, drizzle with some melted dark chocolate and dig in! 🙂
11. Store in the freezer, and when needed, take out and thaw for 5 to 10 minutes before serving.
Want more insanely delicious recipes like this one?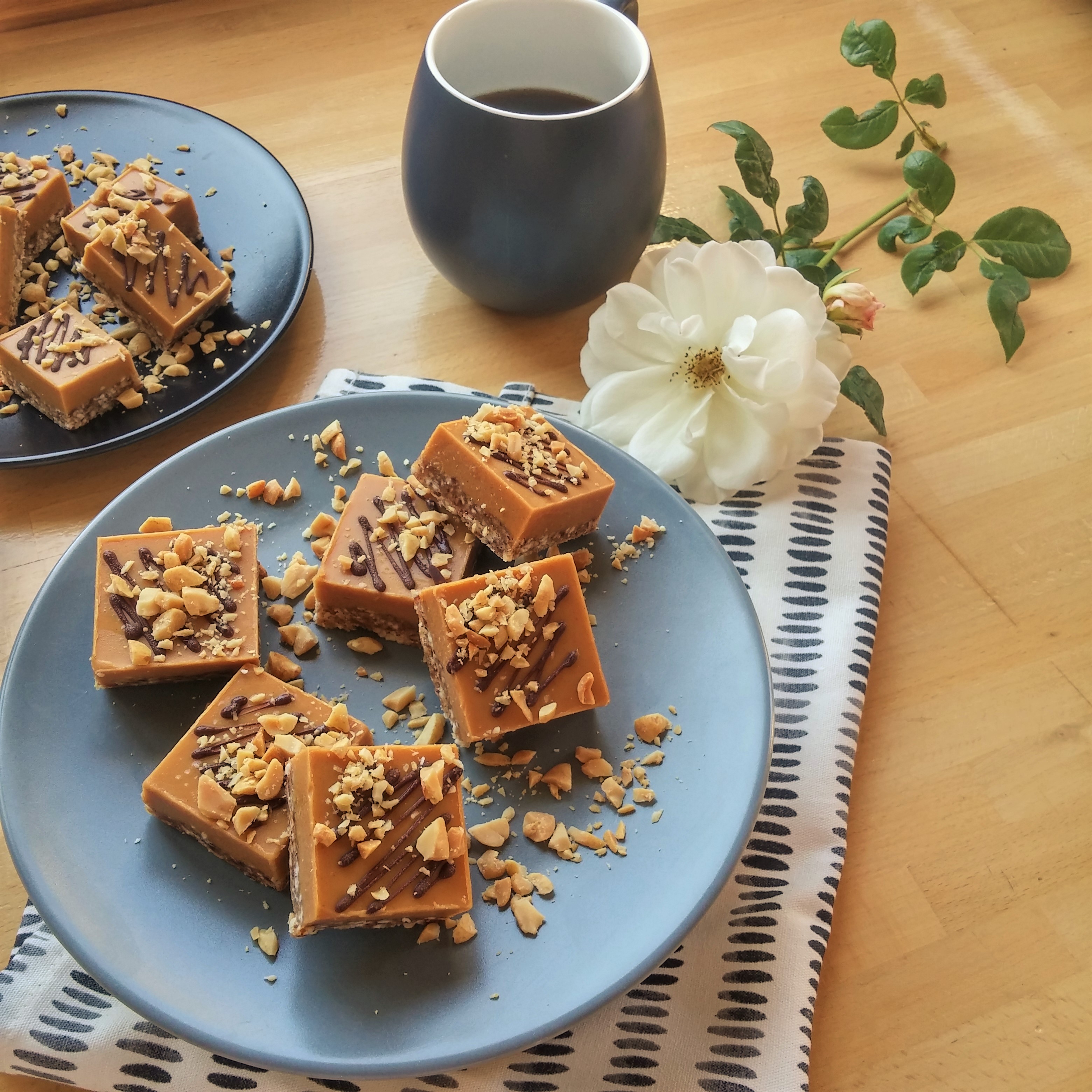 Enjoy!
So, there you have it, let me know how yours turned out, I'd love to hear 🙂
Plus, want to be the first to know when I post a new scrumptious recipe? Go ahead and give my Facebook page a Like.
Until next time,
Have A Bright Day xx