Many of you may not know that I'm in fact an Aussie Gal. So, with Australia Day approaching in a few days, I thought I'd be Patriotic and make a vegan version of one of my childhood favorites, some vegan lamingtons!  Now, you don't have to be Australian to enjoy these delightful, fluffy sponge cakes, dipped in a not too sweet chocolate icing, and coated with shredded coconut.
You can enjoy these delights where ever you live!
So, today I'll show you how to make lamingtons, the vegan way, which by the way taste just as good as the original.
My healthy take on this super easy lamington recipe will have you devouring the entire batch. That's what happened to me anyway 🙂
What You'll Need
Makes 15 scrumptious vegan lamingtons
1/2 Cup of Almond Milk
1 Tablespoon of Olive Oil
Splash of vanilla
3 Tablespoons of Organic Cane Sugar
1/2 Cup + 1 Tablespoon of Whole Wheat Flour
2 Tablespoons of Almond meal
1 Teaspoon of Baking Powder
1/2 Teaspoon of Baking Soda
For the chocolate icing
3/4 Cup of Almond Milk
1/2 Teaspoon of Corn Starch
6 Teaspoons of Cocoa Powder
2 Teaspoon of Organic Cane Sugar
1/4 Cup of Dark Chocolate, chopped
1 Cup of Shredded Coconut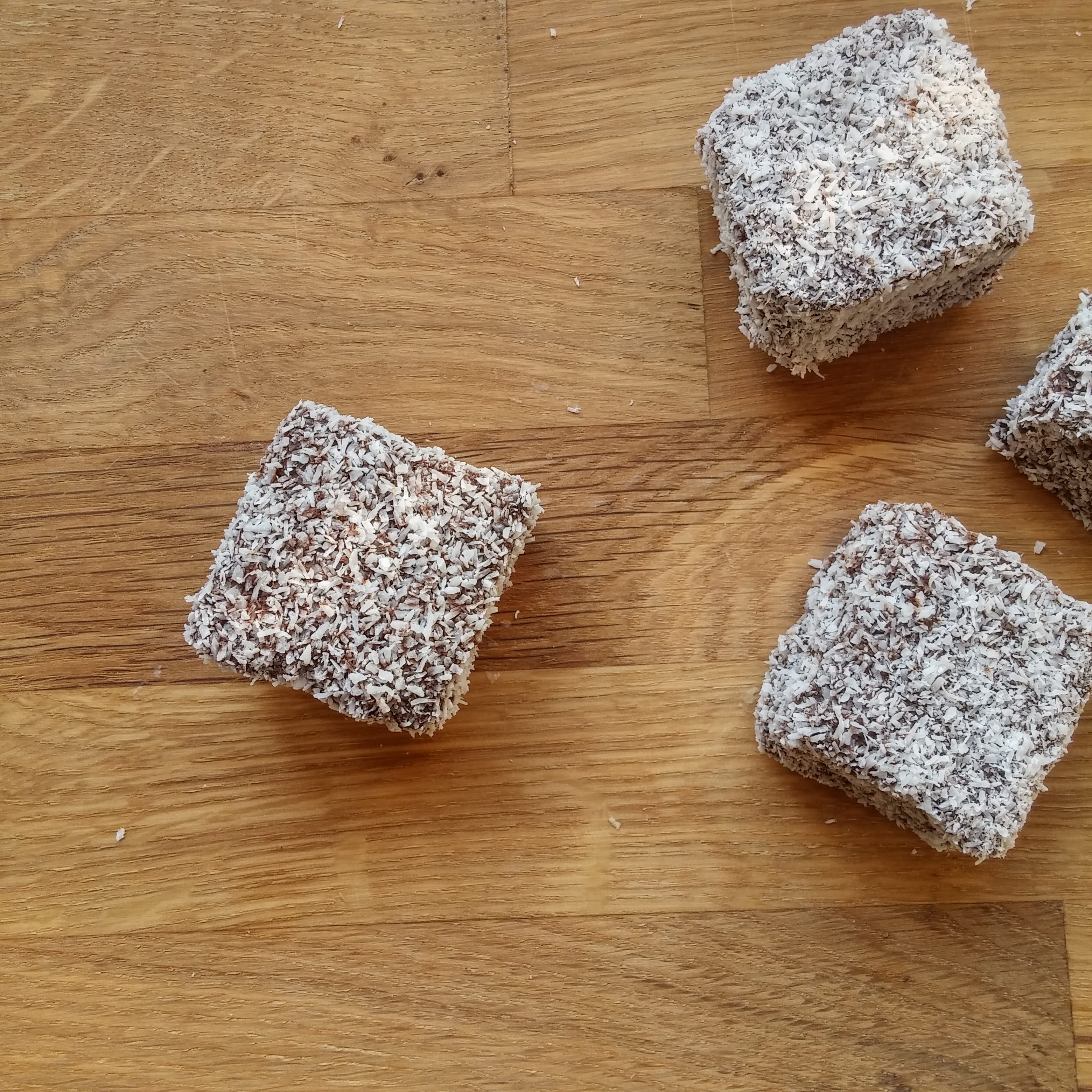 Instructions
For The Sponge Cake
1. First, preheat your oven to 356 degrees F (180 C) then in a bowl, add the almond milk, olive oil, vanilla, and cane sugar, and whisk for a few minutes, until the cane sugar dissolves.
2. Next, add the whole wheat flour, baking powder, baking soda, almond meal, and mix well until combined.
3. Now, transfer all that goodness into an 8 x 4 x 1/2-inch loaf pan (20 x 10 x 6 cm), lined with baking paper, and pop it into the oven until a toothpick comes out clean, around 20 minutes. When ready, take them out and let them cool on a rack.
Assembling Our Vegan Lamingtons
1. Cut your sponge into 15 squared pieces, and pop them into the freezer for 10 minutes. This will help us through our next step. We're almost finished!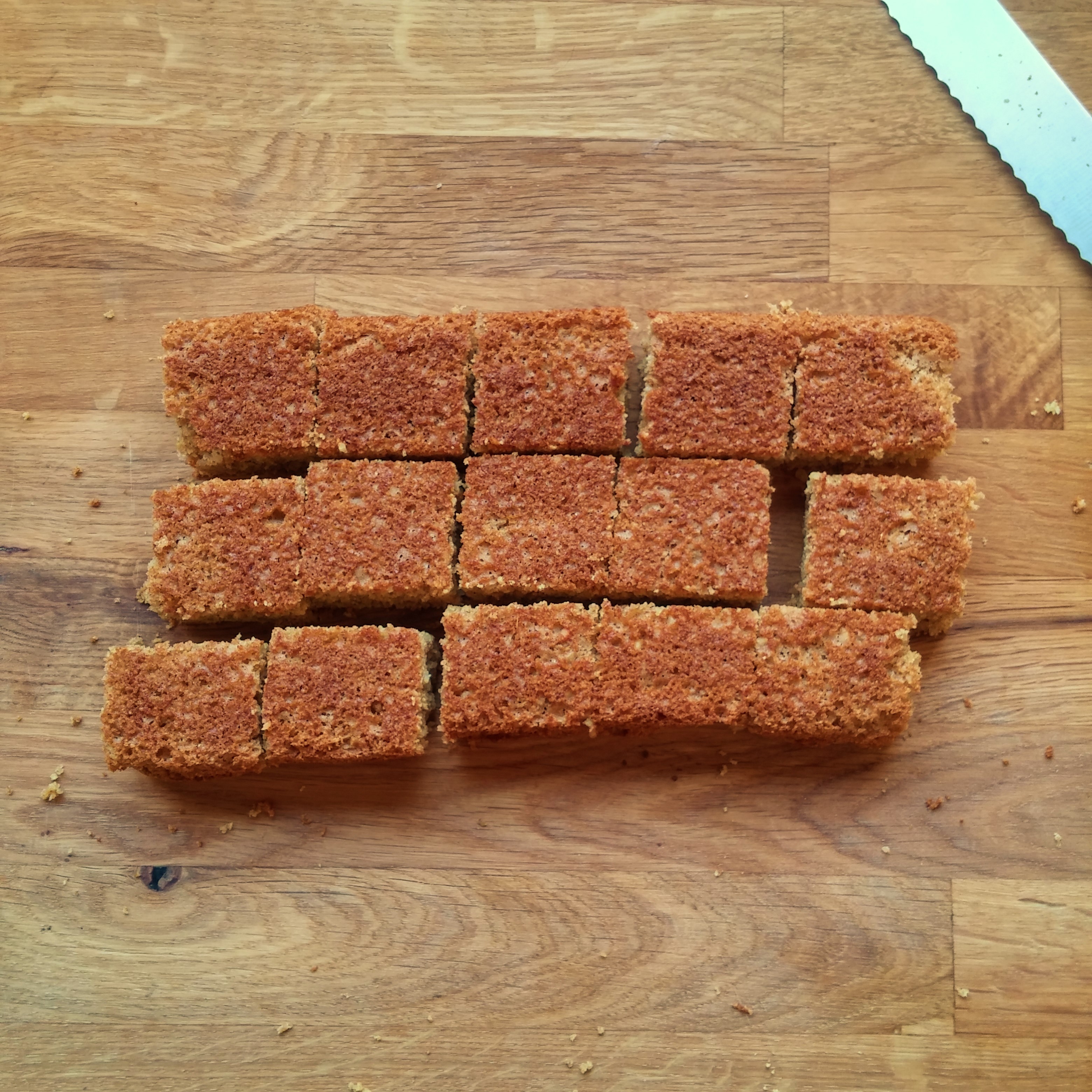 2. While we wait for our sponge to cool in the freezer, let's prepare our icing.
For The Chocolate Icing
1. In a small pot, add the almond milk, cornstarch, cocoa powder, and cane sugar. Stir well until combined, then bring to a boil.
2. Take it off the heat, add the dark chocolate, and give it all a good mix.
My Favorite Part! 
1.Take your lamington squares out of the freezer, and let's start dipping! 🙂
2. Place the 1 cup of shredded coconut in a bowl, then, with the help of a fork, dip your sponge square into the chocolate icing, and gently scrape off any excess chocolate.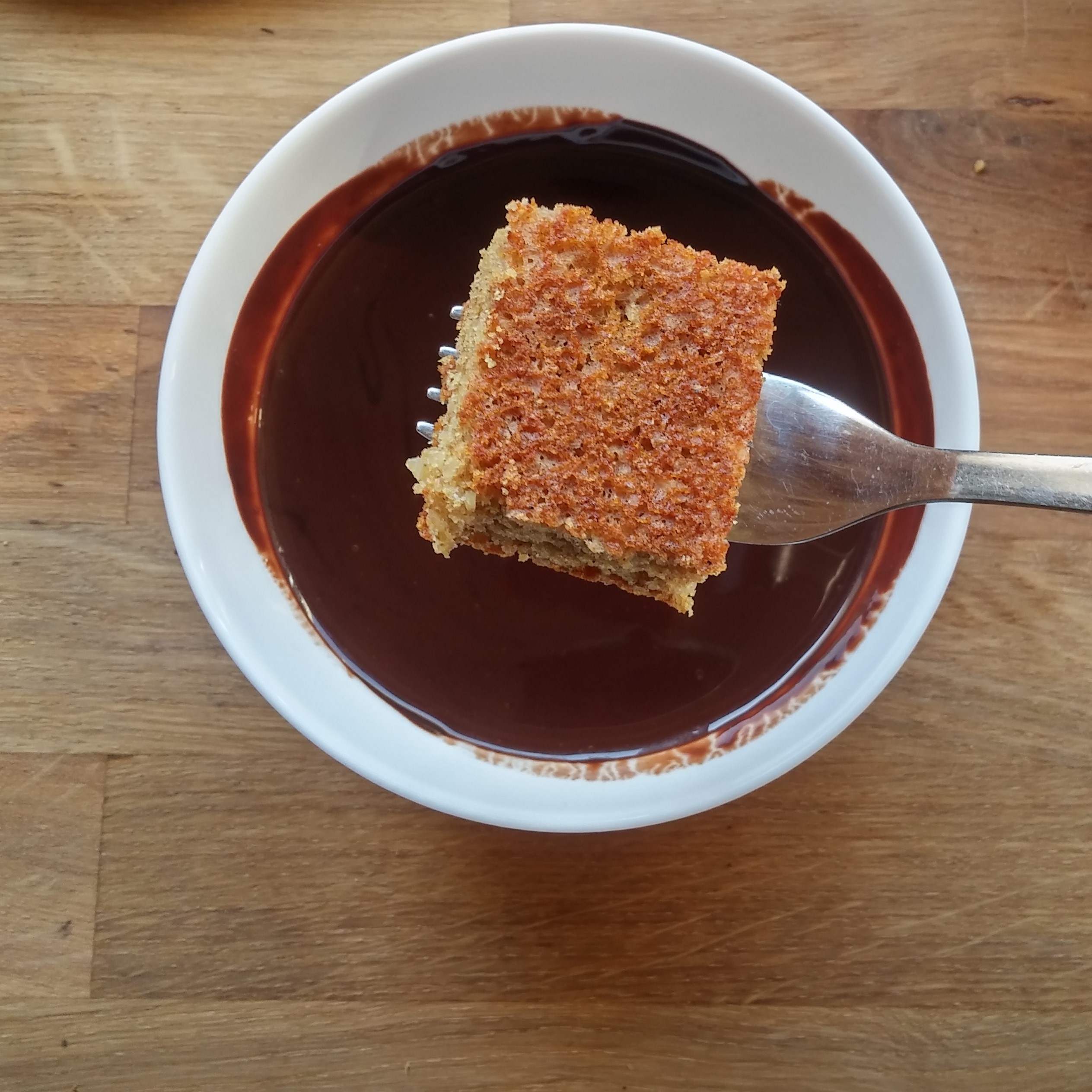 3. Next, place in the coconut, and roll, until your sponge is completely covered in shredded coconut.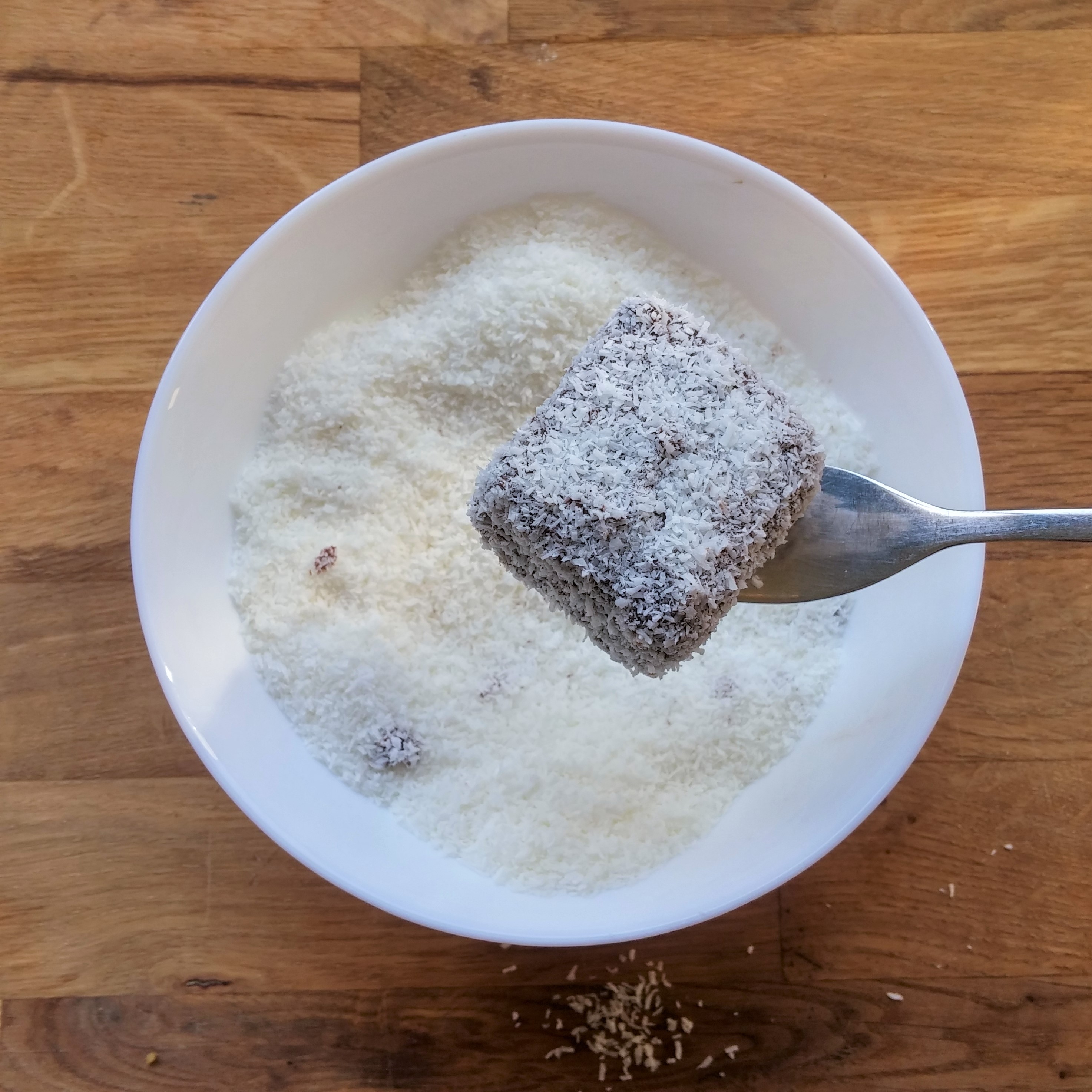 4. Transfer onto a serving dish and repeat until you've dipped and coated them all.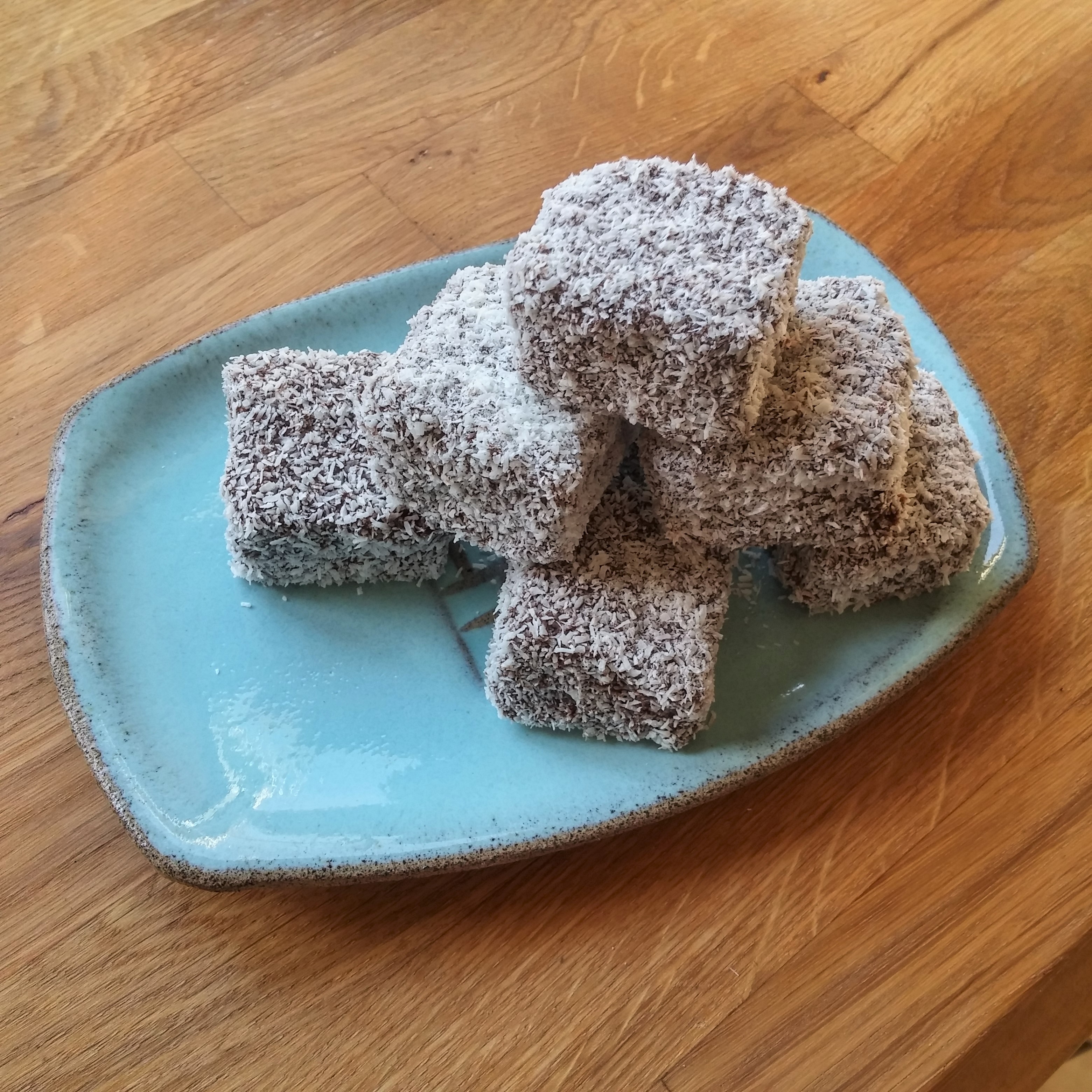 If you like these, check out some of my other exceptionally delicious vegan treats, you won't even guess they're vegan!
Liked it? Share it on your social media sites and apps.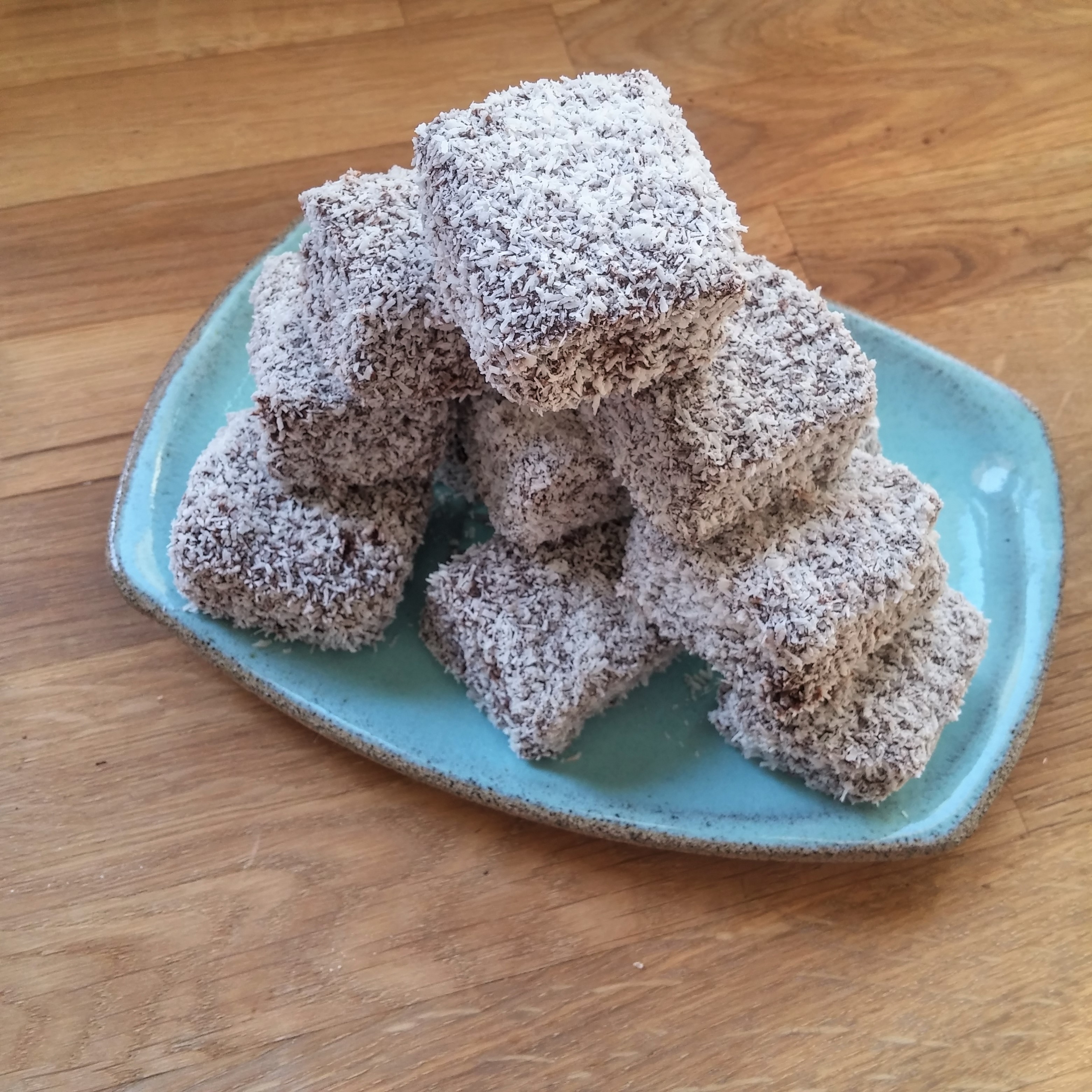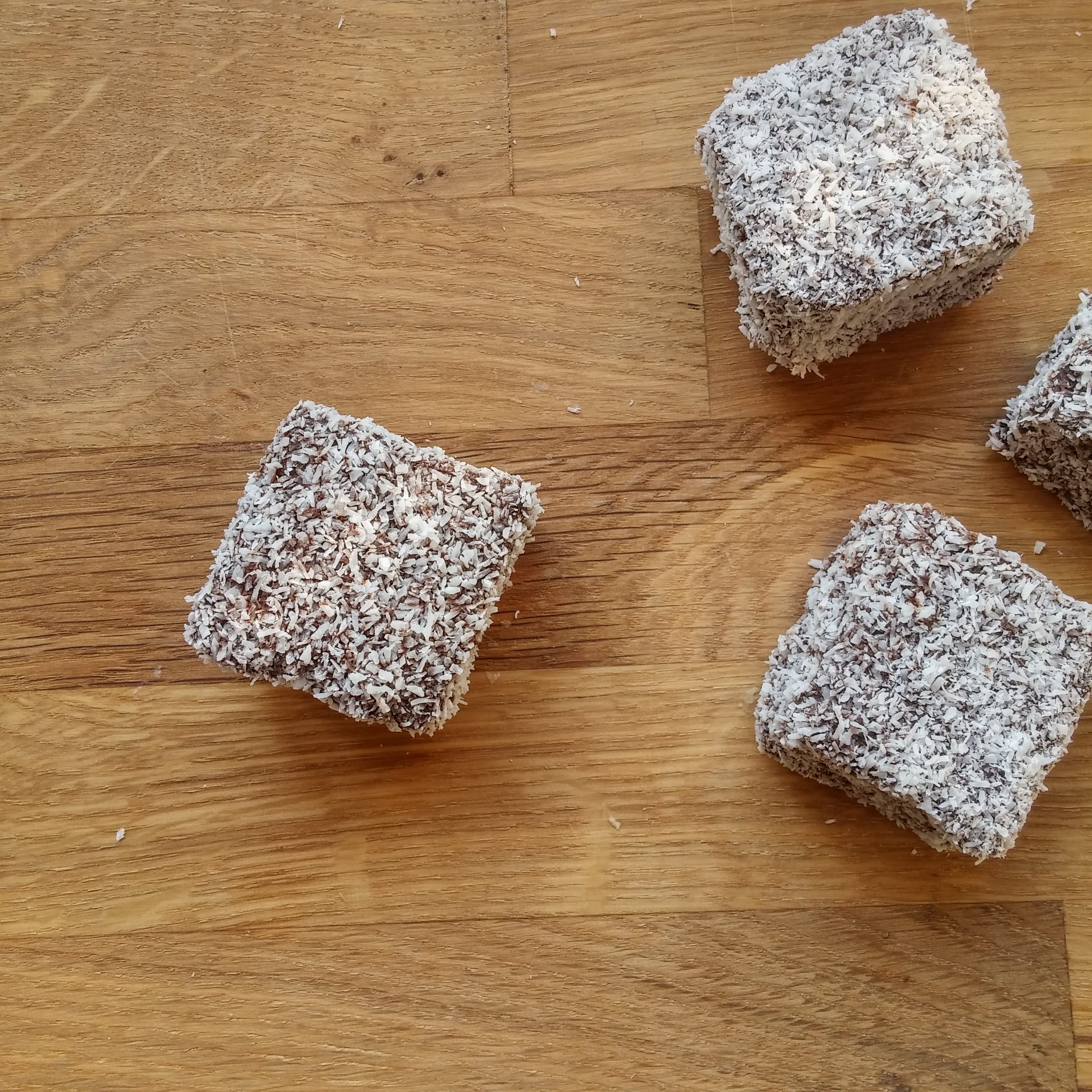 Plus, if you have any questions, I'm all ears and respond quickly 🙂
That's it darlings! I wish you a happy week, and a Happy Australia Day to all my Aussie family and friends.
Until next time, Have A Bright Day xx