This vegan lentil bolognese has become an all-time favorite of mine! The recipe can easily be doubled and stored in the fridge for up to a week and it goes great over rice, noodles, zoodles or even on toast! It's rich in flavor, protein and will have you licking your plate for more!
This mouth-watering recipe was inspired by my dear sister in-law's lentil bolognese. She had convinced me to try it the moment I saw the sparkle of excitement in her eyes, but asked me to tweak it a bit. So, that's what I did! I added lots of onions, garlic and leek for extra flavor, seasoned the tomato sauce well with hot and sweet paprika and added a generous amount of freshly chopped parsley.
In just under 30 minutes I prepared a hearty meal and all I did was throw a few basic ingredients together and added seasoning until I was satisfied. It doesn't get any easier than that! 🙂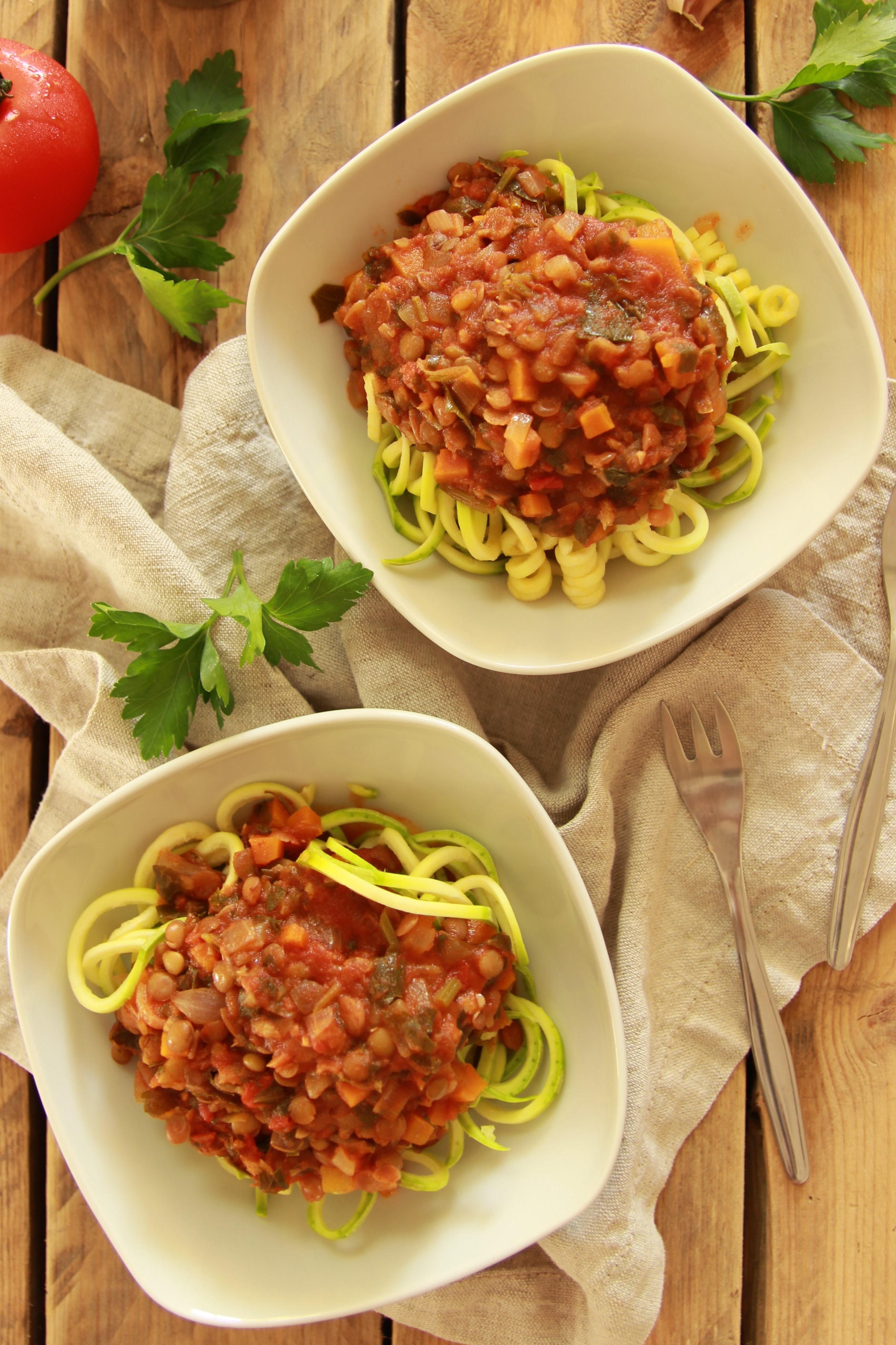 What You'll Need
Serves 4
Drizzle of Olive Oil
1/4 Cup of chopped Leek
1/2 Cup of diced White Onion
1/4 Cup of diced Red Onion
2/3 Cup of diced Carrot
3 Garlic Cloves
1 Cup of cooked Green Lentils, instructions below
1/2 Cup of chopped Parsley
1 Can of Tomato Puree
1  Cup of Water
4 Tablespoons of Sweet Paprika
1 Tablespoon of Hot Paprika
1 + 1/2 Teaspoons of Sea Salt
Instructions
1. Start by placing the lentils in a pot covered with water then cook until they're soft adding extra water if needed.
2. Next, heat a saucepan on medium heat. Finely dice the onions and add to the pan along with the olive oil then let it simmer until the onion starts to sweat.
3. Crush the garlic cloves, finely chop the leek, peel, and finely dice the carrot then add them to the pan and stir.
4. Finally, when the lentils are nice and soft, drain and add them to the pan. Finely chop the parsley, then add the tomato puree, water, and spices and let it cook for 10 minutes with the lid closed, or until the liquid has reduced to desired consistency and the diced carrots have softened.
5. Serve over noodles, zoodles, rice or toast and enjoy! 🙂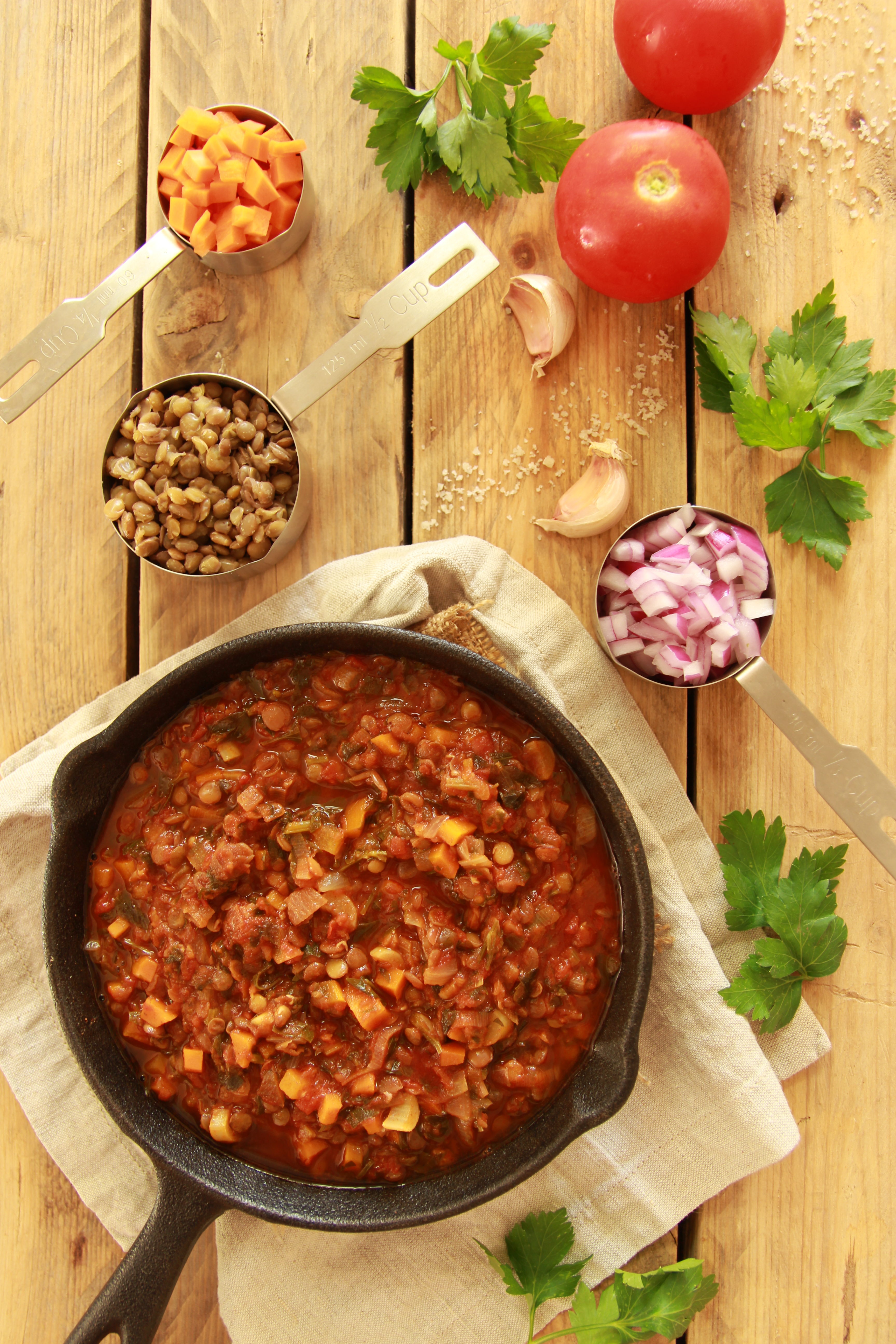 While you're here, how about a quick fix for dessert? My Chocolate Cherry Fudge Bars are easy to make, rich in chocolate goodness and make a perfect freezer treat!  🙂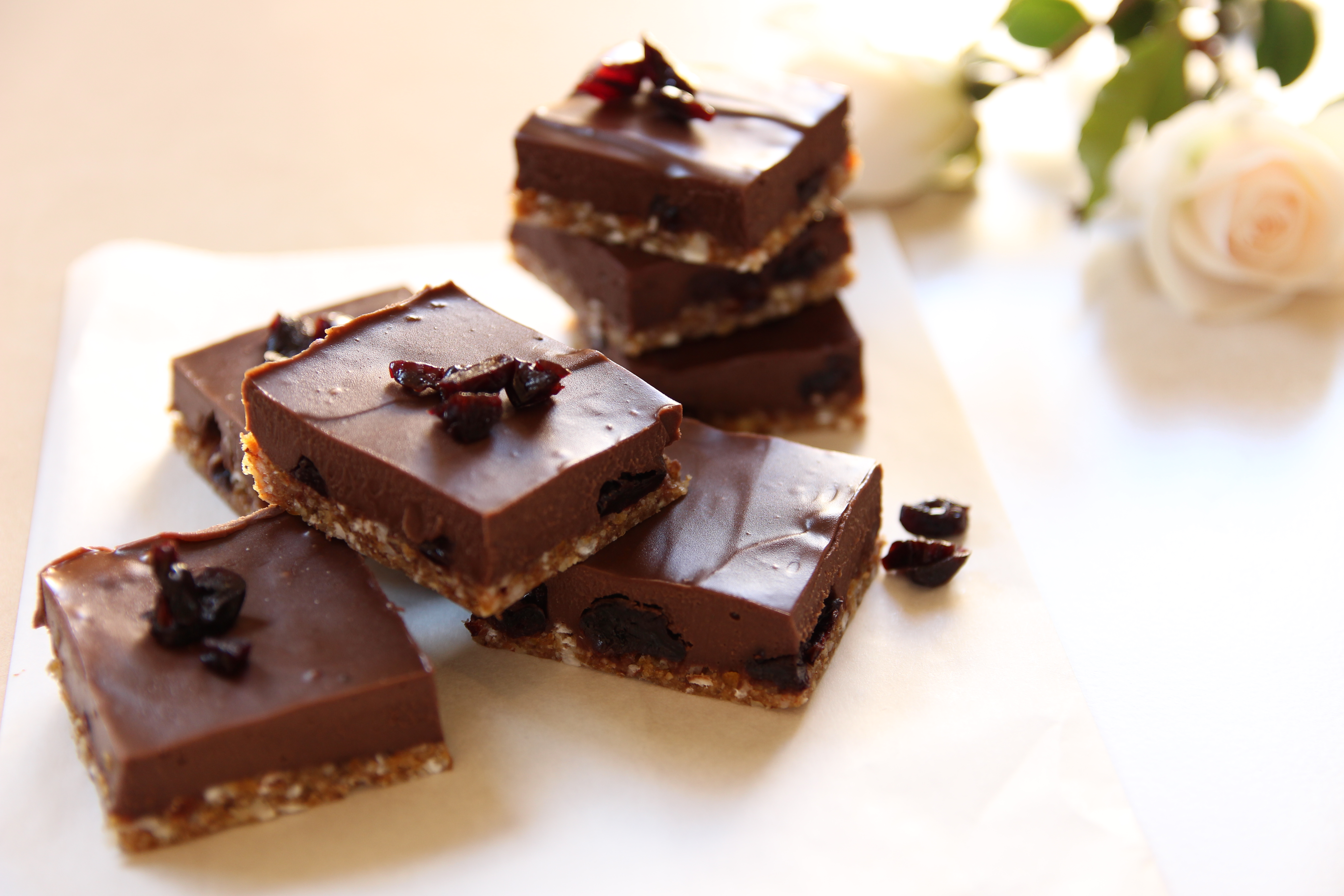 Until next time,
Have A Bright Day xx