While I was cleaning out my fridge last week I discovered I had a lot of mushrooms, coriander, and leek! I started thinking what I could make with them and quickly found myself adapting my sweet potato crustless quiche. That's how I ended up with this rich vegan crustless mushroom quiche.
What a genius idea! After only my first attempt I was blown away by the taste, texture and appeal, let alone the irresistible aroma that had filled my kitchen while it was baking. I was so impressed I even did my little dance!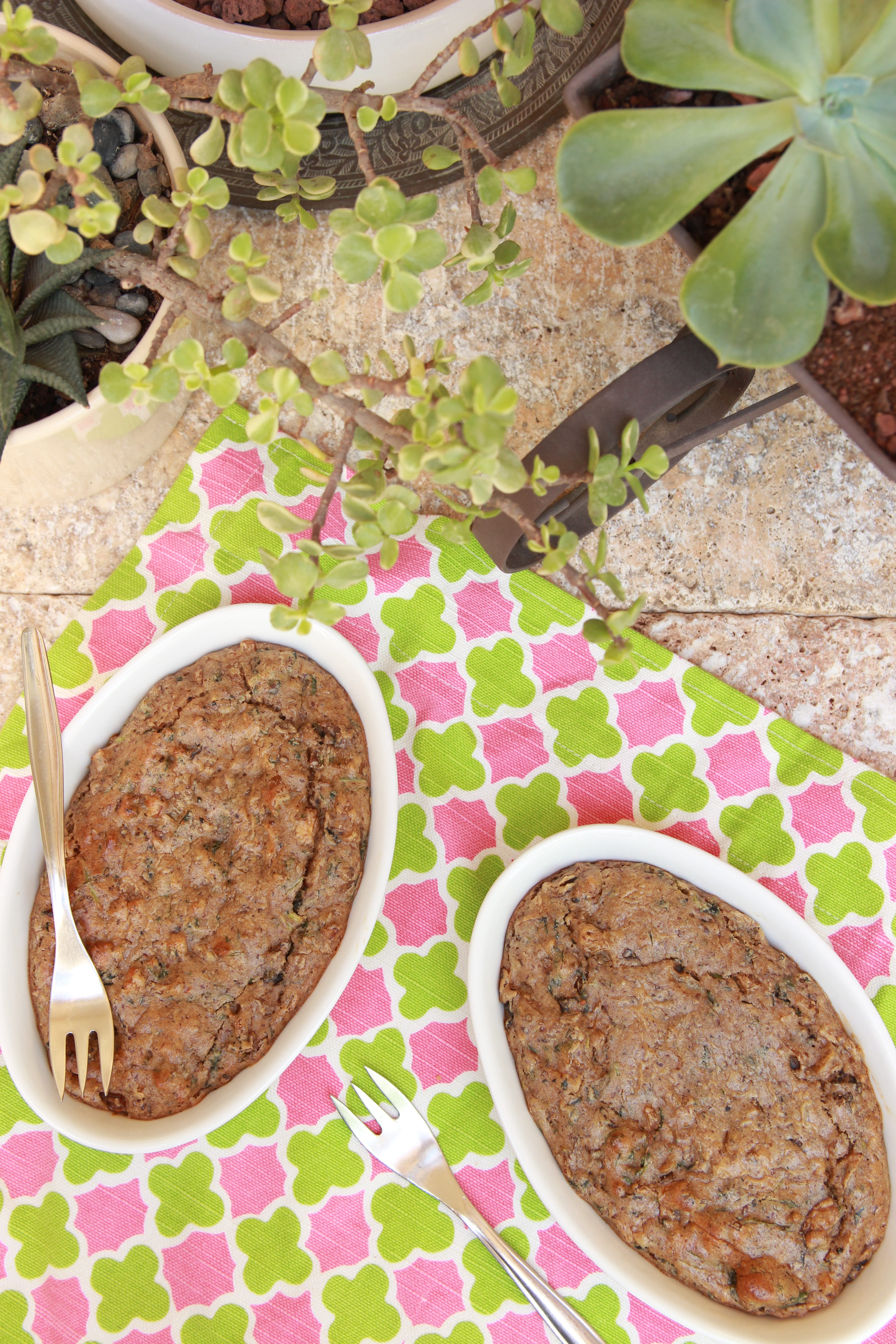 Here's what I did. I sauteed some onions and leek, chopped coriander and added some tamari for an extra kick of flavor. Not only was I impressed by this crustless vegan quiche, my sister in-laws LOVED it!
But then again what's not to love? This quiche is packed with flavor, is super easy to make and served in individual ramekins! Woo hoo! 🙂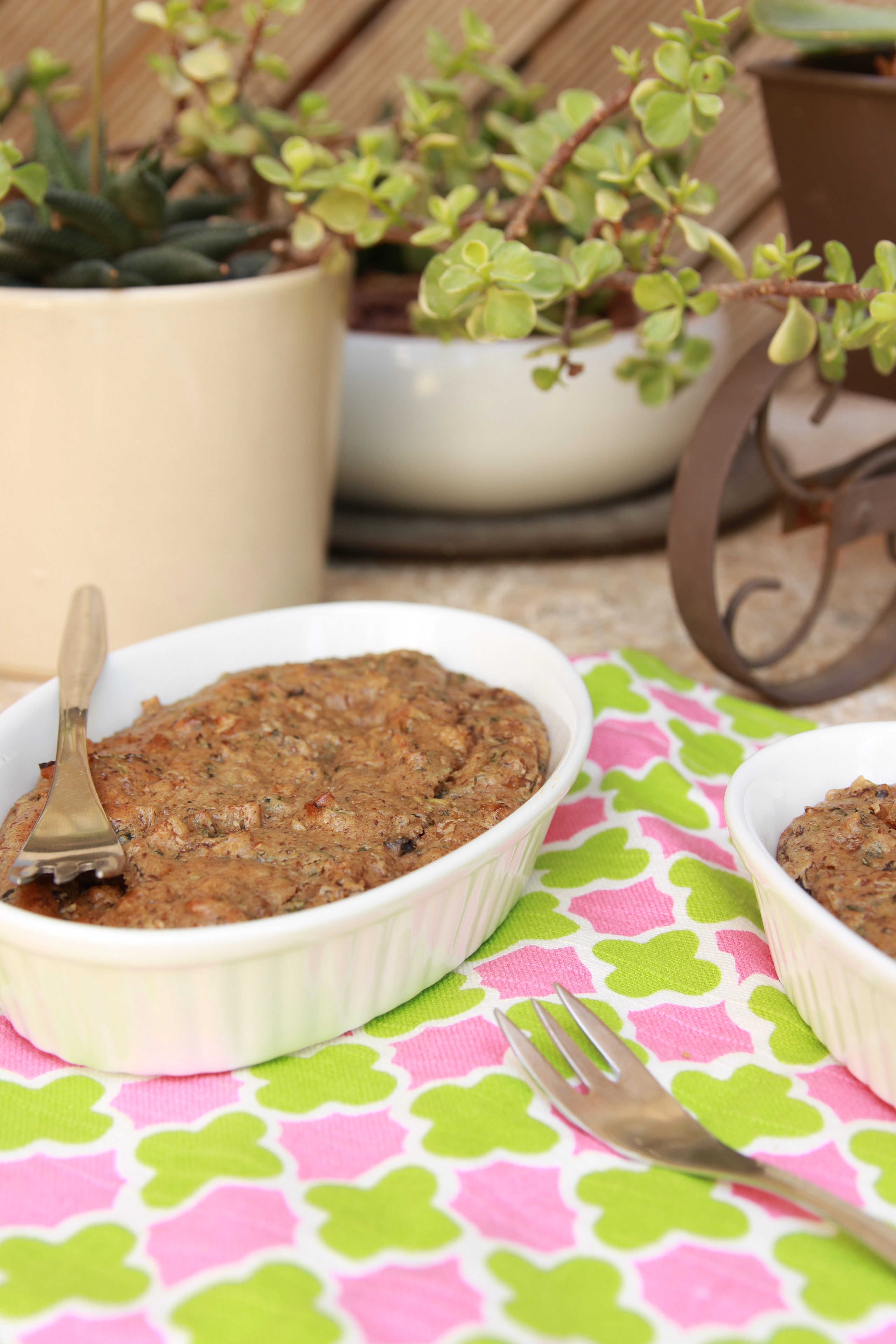 What You'll Need
Makes 2 oval crustless mushroom quiche ramekins
2 Tablespoons of Ground Flax Seed
4 Tablespoons of Water
1 Tablespoon of Olive Oil
1/2 Cup of diced Onion
1/2 Cup of chopped Leek
1 + 1/2 Cups of diced Mushrooms
3 Garlic Cloves
1 Teaspoon of Tamari Concentrate
1/4 Cup of finely chopped Coriander
Sea Salt and Black Pepper to taste
1/8 Cup of Almond Butter
1/3 Cup of Coconut Milk
1/8 Cup of Whole Spelt Flour
1 + 1/2 Teaspoons of Baking Powder
Instructions
1.Preheat the oven to 338 degrees F (170 C).
2. Mix the ground flax seed together with the water and set aside.
3. Dice the onion, finely chop the leek, and add it to a heated saucepan, along with the olive oil, on medium heat. Crush the garlic cloves, finely dice the mushrooms, and when the onion starts to sweat add them to the pan.
4. Add the tamari, along with a pinch of sea salt and black pepper to the pan and let it simmer, occasionally stirring, until the mushrooms are nice and soft.
5. Wash and finely chop the coriander, then when the mushrooms have softened take the pan off the heat, add it and mix.
6. Add the almond butter to the flax seed mixture and whisk until combined. Next, add the coconut milk, mix then add the spelt flour and baking powder and give it a good mix.
7. Fold the mixture from the pan into the batter then add sea salt and black pepper to taste. Transfer into 2 ramekins and pop them into the preheated oven until lightly golden brown on the surface, around 15 minutes.
8. Take out, let it slightly cool and enjoy!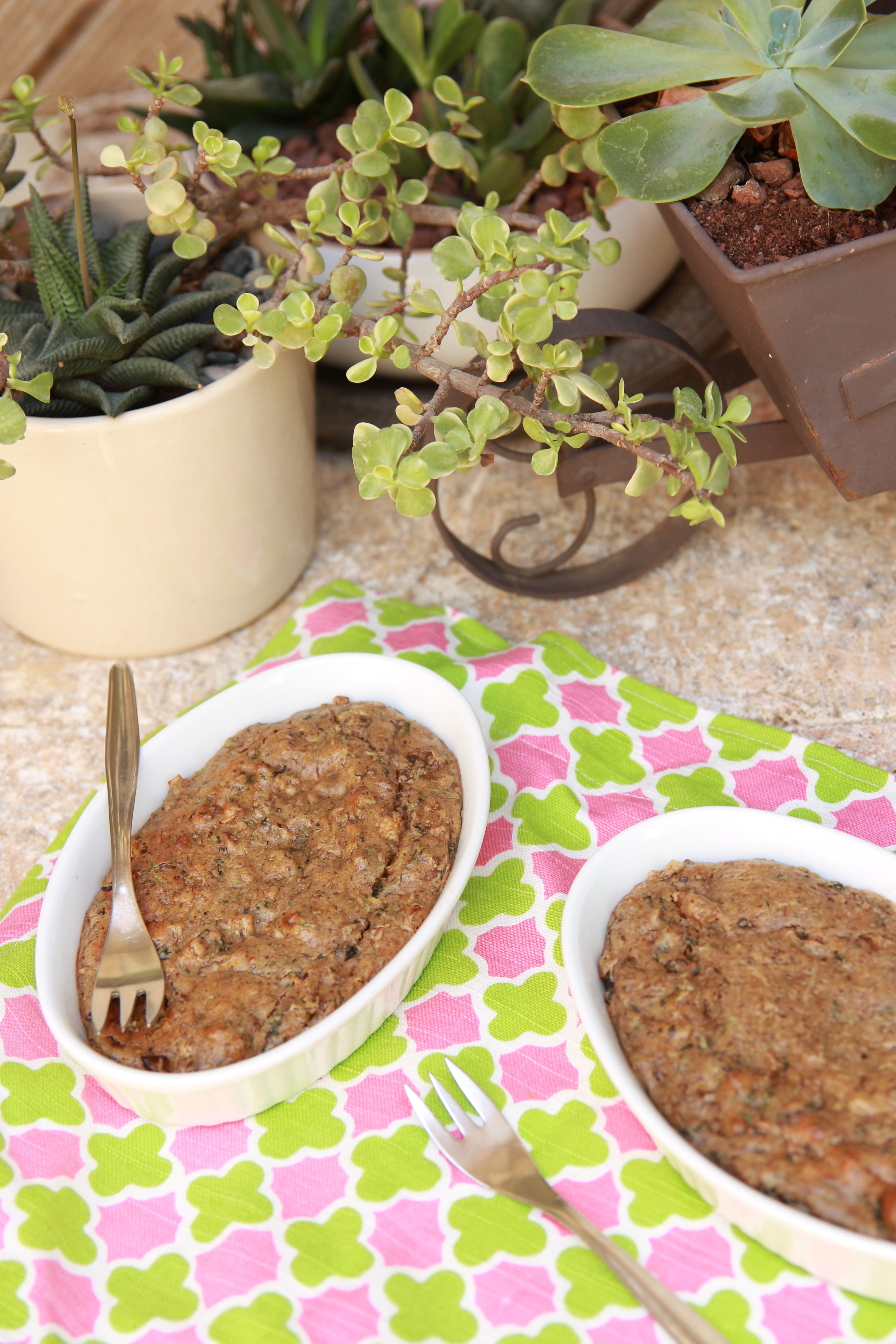 If you liked this then you'll love my savory muffins! Remember, sharing is caring!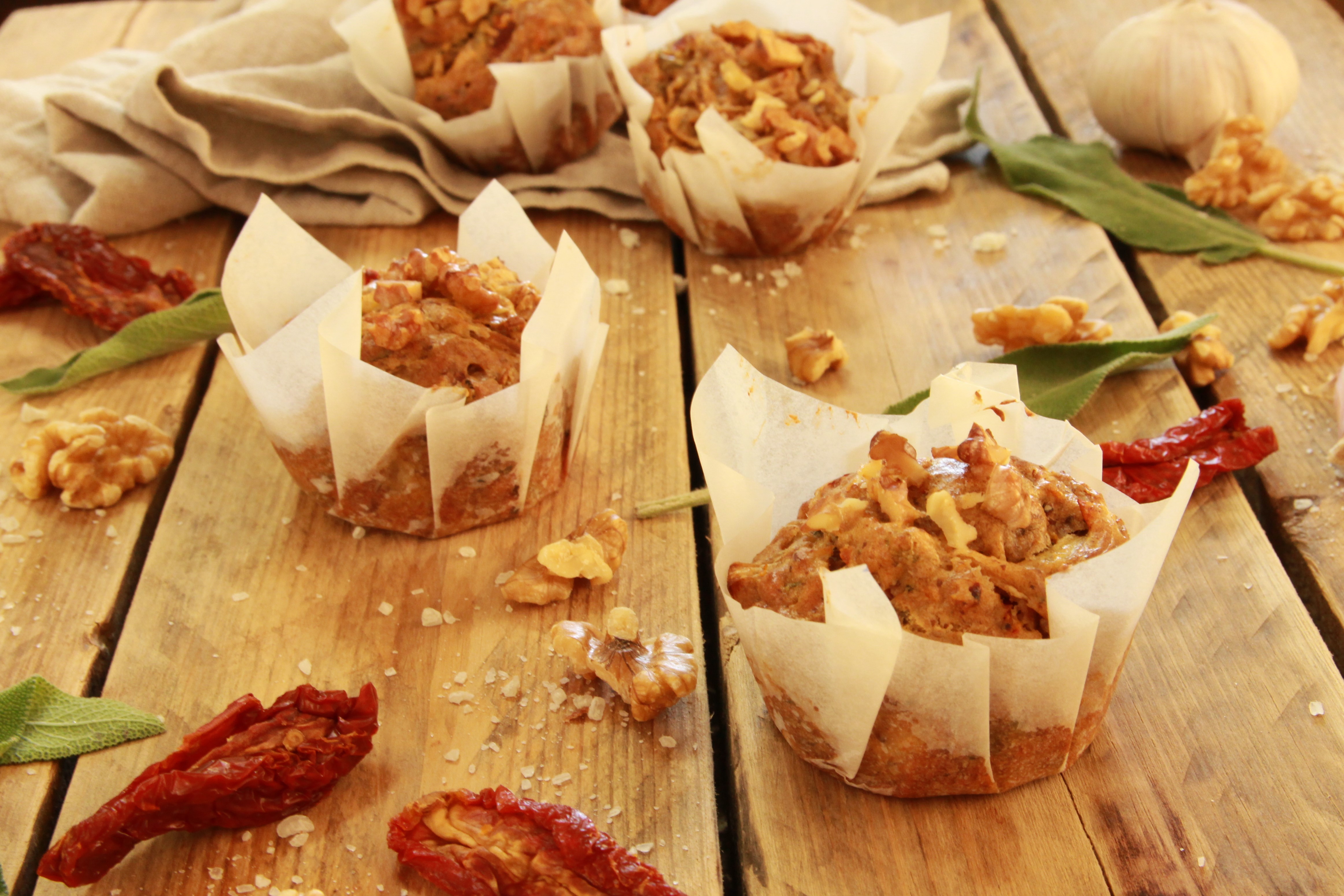 Until next time,
Have A Bright Day xx