These healthy vegan pancakes are very easy to make, require only 5 ingredients and will be the only thing you'll want to have for breakfast, for the near future at least.
Whether you decide to eat them with fresh fruit, a generous drizzle of maple syrup or on their own you'll thank me after you make these easy vegan pancakes.
Since my Mum came to visit me from Australia, I felt that the both of us deserved to be pampered. Well for me that means pancakes drizzled with maple syrup! Who here agrees?
So, I got to work and after a few surprisingly quick tries' I had a stack of not too sweet, healthy vegan pancakes that tasted heavenly. I asked my Mum to assist me while I photographed them, which she of course happily agreed to do and after a fun photography session we sat down and enjoyed these maple drizzled plant based pancakes.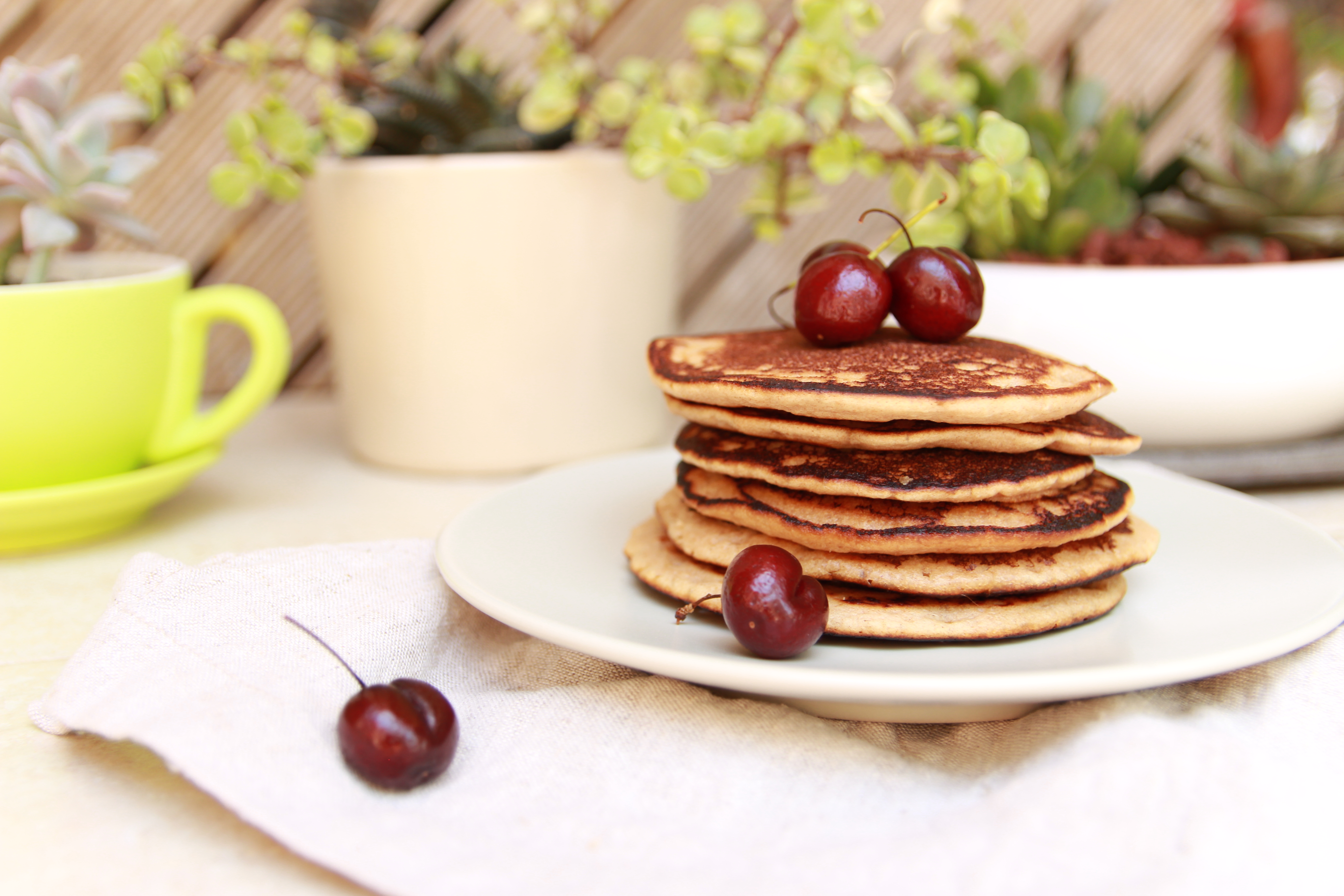 What You'll Need
Makes 12 healthy vegan pancakes
1/4 Cup (60 gr) of Almond Butter
1 Cup (215 gr) of Coconut Milk
6 Tablespoons (85 gr) of Maple Syrup
1 Cup (130 gr) of Whole Spelt Flour
1 Teaspoon (3 gr) of Baking Powder
Olive Oil for pan
Instructions
1. Mix together the almond butter, coconut milk and maple syrup in a medium sized bowl. Add the spelt flour and baking powder and mix until combined.
2. Heat a saucepan on medium heat and when the pan is nice and hot add a drizzle of olive oil. Remove excess oil with a paper towel then scoop 2 tablespoons or desired sized and wait for the bubbles pop, around a minute, until flipping the pancake over.
3. Wait roughly half a minute then transfer onto a plate. Repeat until you have finished the entire vegan pancake batter.
4. Serve with fresh fruit and a drizzle of maple syrup and enjoy!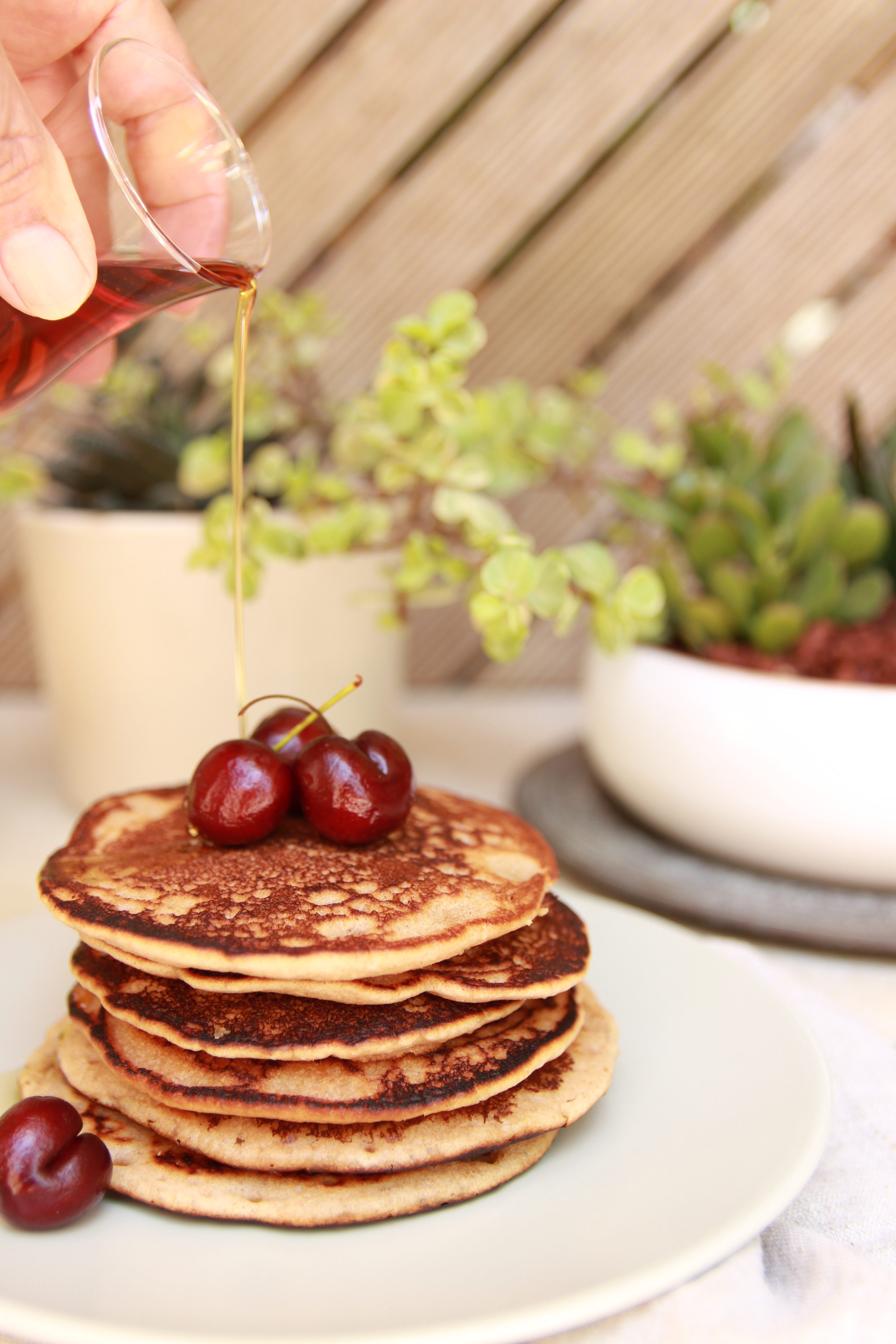 Want another delicious breakfast recipe? Try my Vegan Banana Bread! It's easy to make, perfectly infused with lemon and walnuts and makes a great on the go snack.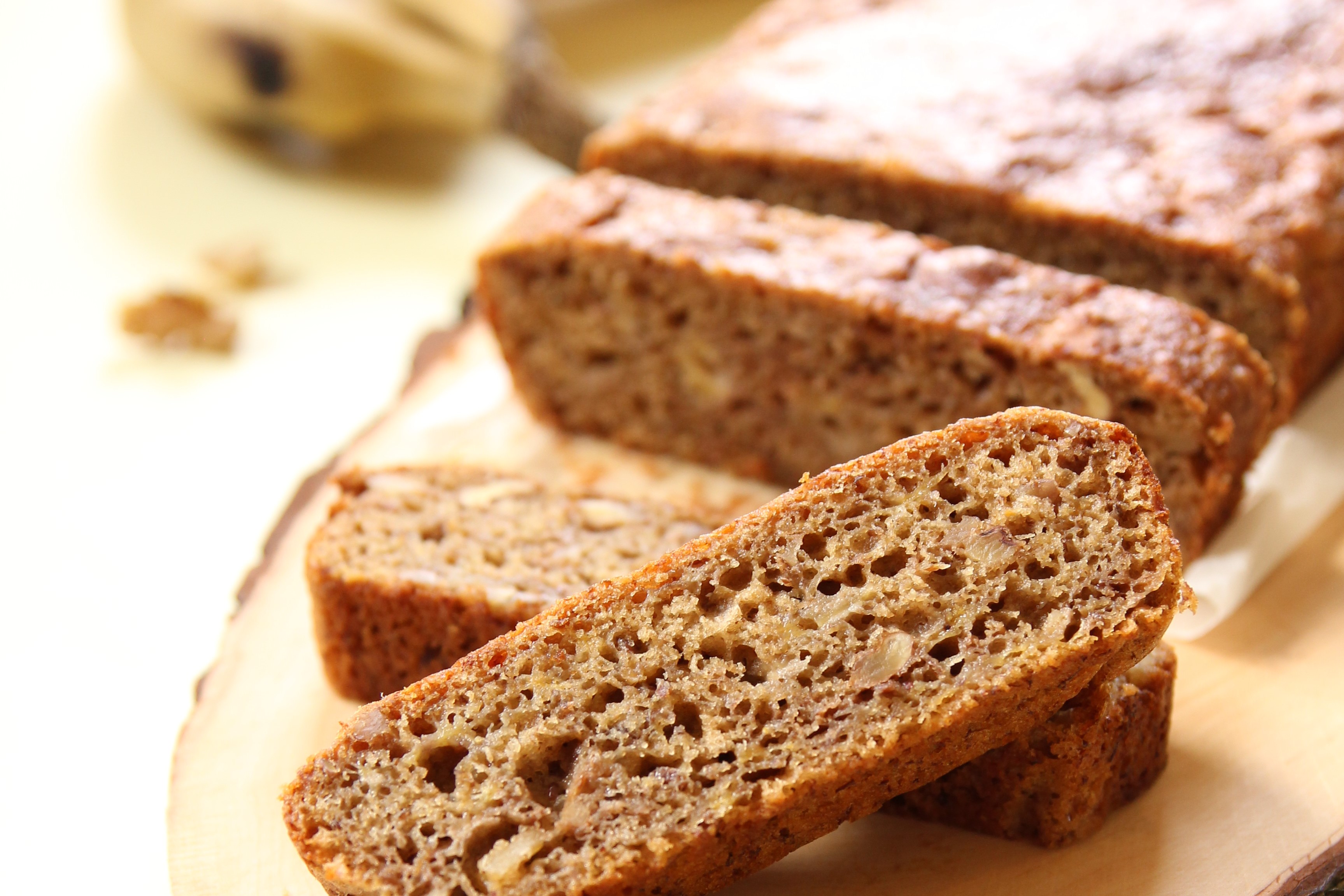 Until next time,
Have A Bright Day xx