Who said you can't be healthy, vegan, and still have fun? 🙂 On today's menu, we have vegan gnocchi! That's right, darlings! This is another inspired recipe, from our fantastic trip to Italy.
Using only 5 basic ingredients, that you probably already have in your pantry, I whipped up a vegan version, of the mouth-watering Italian gnocchi.
They're super easy to make, and literally melt in your mouth! And if it can't already get any better, the freshly chopped basil leaves, artichoke, and garlic, I added, perfectly compliment these delicious vegan gnocchi squares!
The potatoes need to be baked a few hours before you begin.
What You'll Need
Serves 2
2 Cups (400 gr) of Mashed Baked Potatoes
2 Tablespoons (20 gr) of Olive Oil
1 Teaspoon of Sea Salt
1/2 Teaspoon of Nutmeg Powder
1 (130 gr) Cup of Whole Grain Spelt Flour + more if needed
Assembling The Vegan Gnocchi Dish
5 Garlic Cloves
3/4 Cup of Italian Canned Artichokes
2 Tablespoons of  Infused Olive Oil
10 Kalamata Olives, pits removed
1 Teaspoon of Dried Chili Flakes
Sea Salt and Ground Black Pepper to taste
1/2 Cup of packed fresh Basil Leaves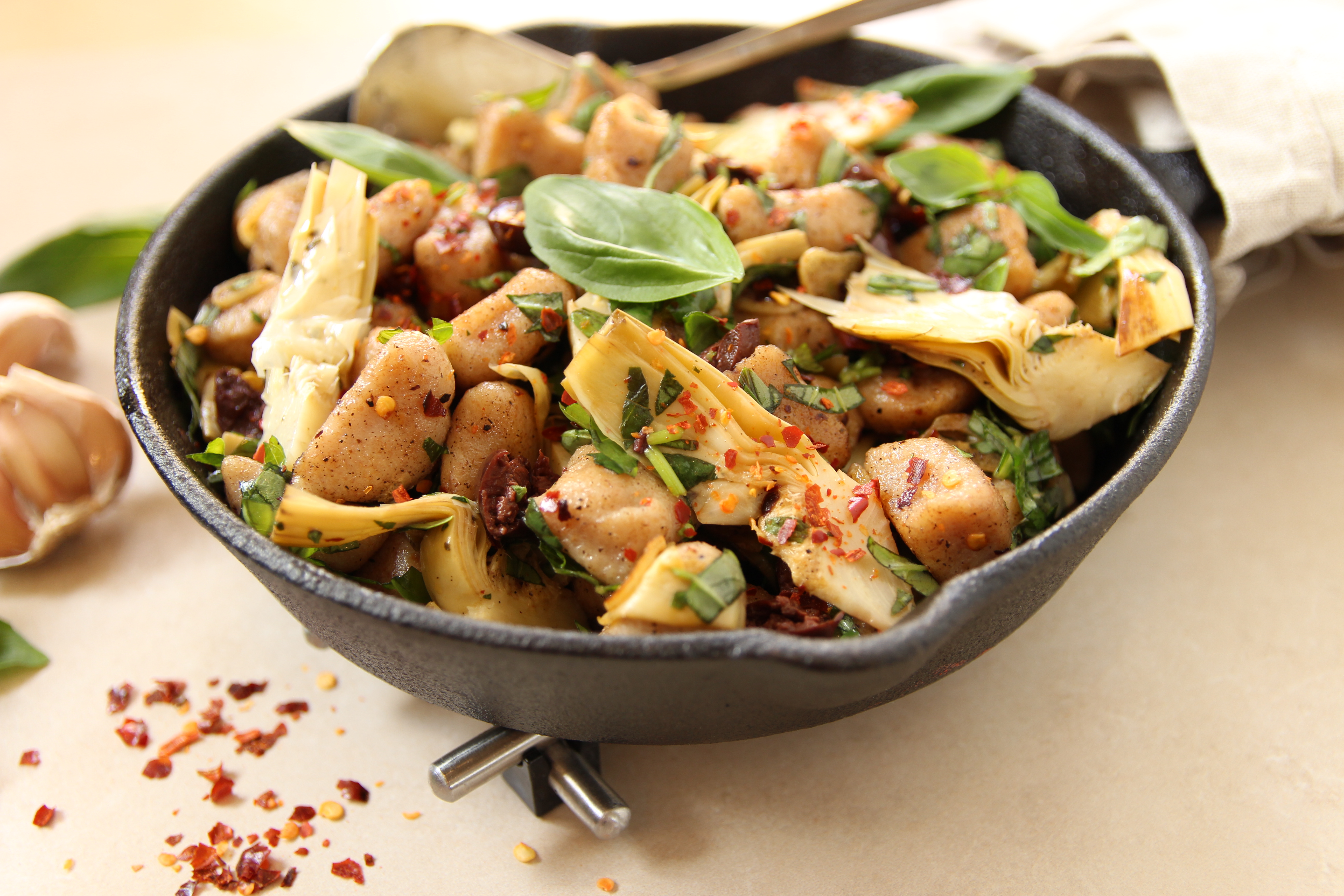 Instructions
1. Preheat the oven to 392 degrees F (200 C), then place 4 – 5 potatoes on a baking tray, sprinkled with sea salt, and pop them into the oven until soft. If you're not sure, poke them with a fork.
2. Once they're ready, take them out and carefully, scrape out the inner flesh of the potato, into a bowl, and puree it with a fork.
*I put disposable gloves on, for heat protection, as they'll be super-hot when they come out.
3. Add the sea salt, nutmeg, and olive oil, and mix well.
4. As for the flour, don't put it all in at once, because you might not need the entire amount. Depending on the potato, how long they were baked, sometimes you might need more, and other times less.
How Do I Know How Much Flour To Use?
This can often confuse people. My advice?
I lightly flour my counter top and hands, then start adding 1/2 a cup to 1 cup of the whole grain spelt flour to my gnocchi dough, and begin kneading, like you would with regular dough.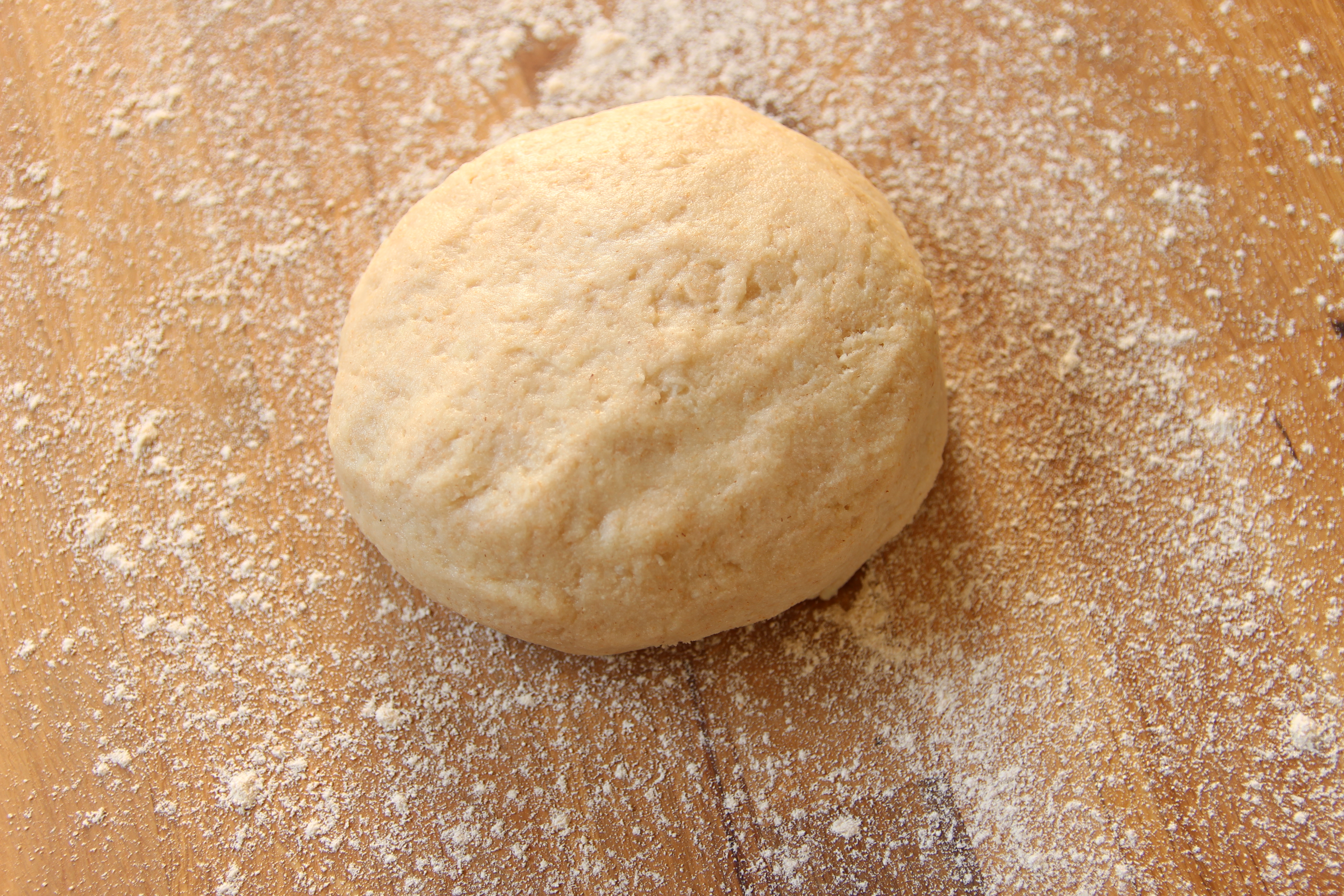 If your dough's sticking to your hands and counter top, simply add more flour, and continue kneading, until you have a stable dough. This usually takes me around 2 – 3 minutes. When your gnocchi dough is ready, cut it into roughly 1 inch (2.5 cm) strips.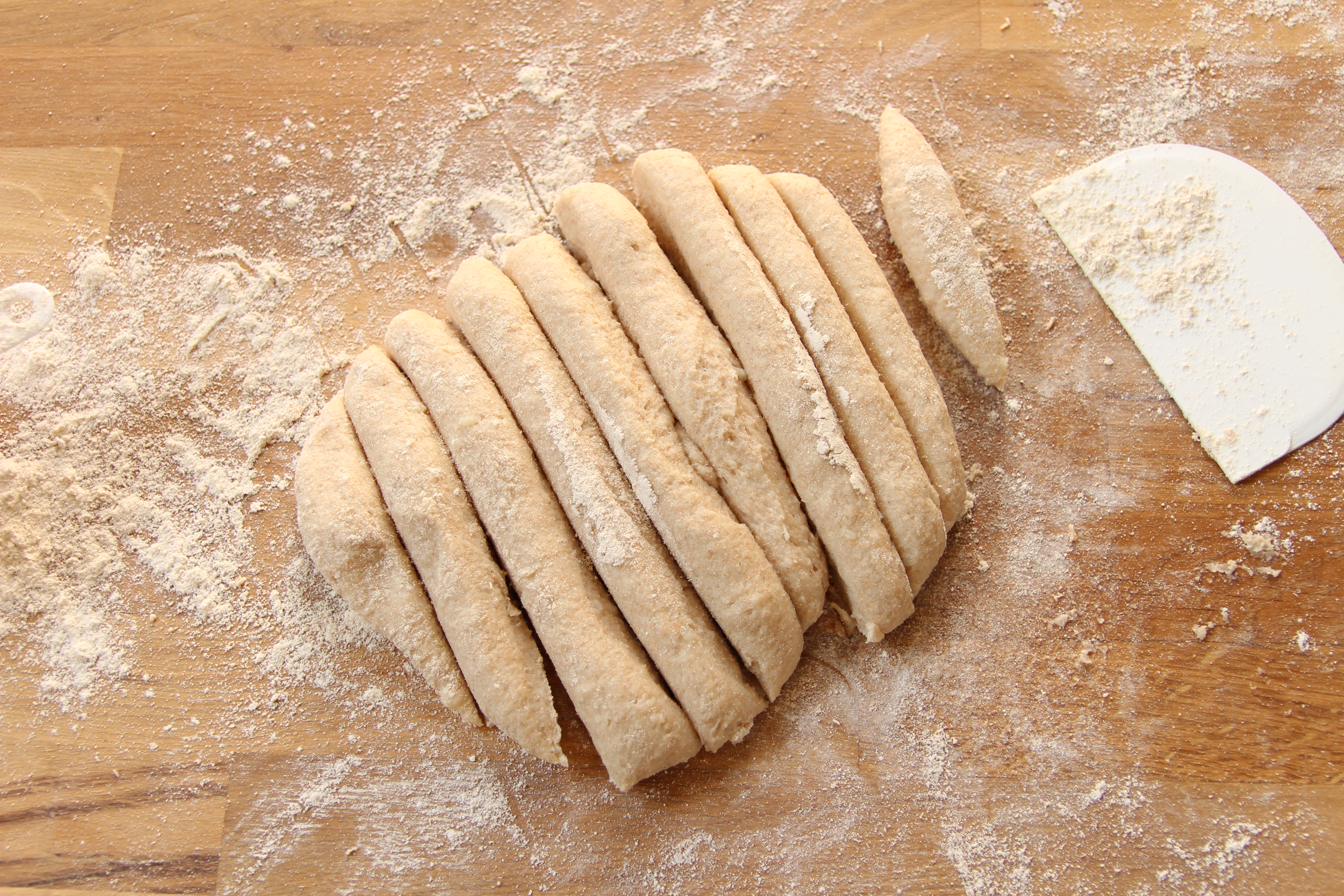 Cooking Our Vegan Gnocchi
1. Bring half a pot of water, to a boil, then flouring the surface, when needed, begin rolling the strips, into sausages, and with a floured knife, cut them into squares!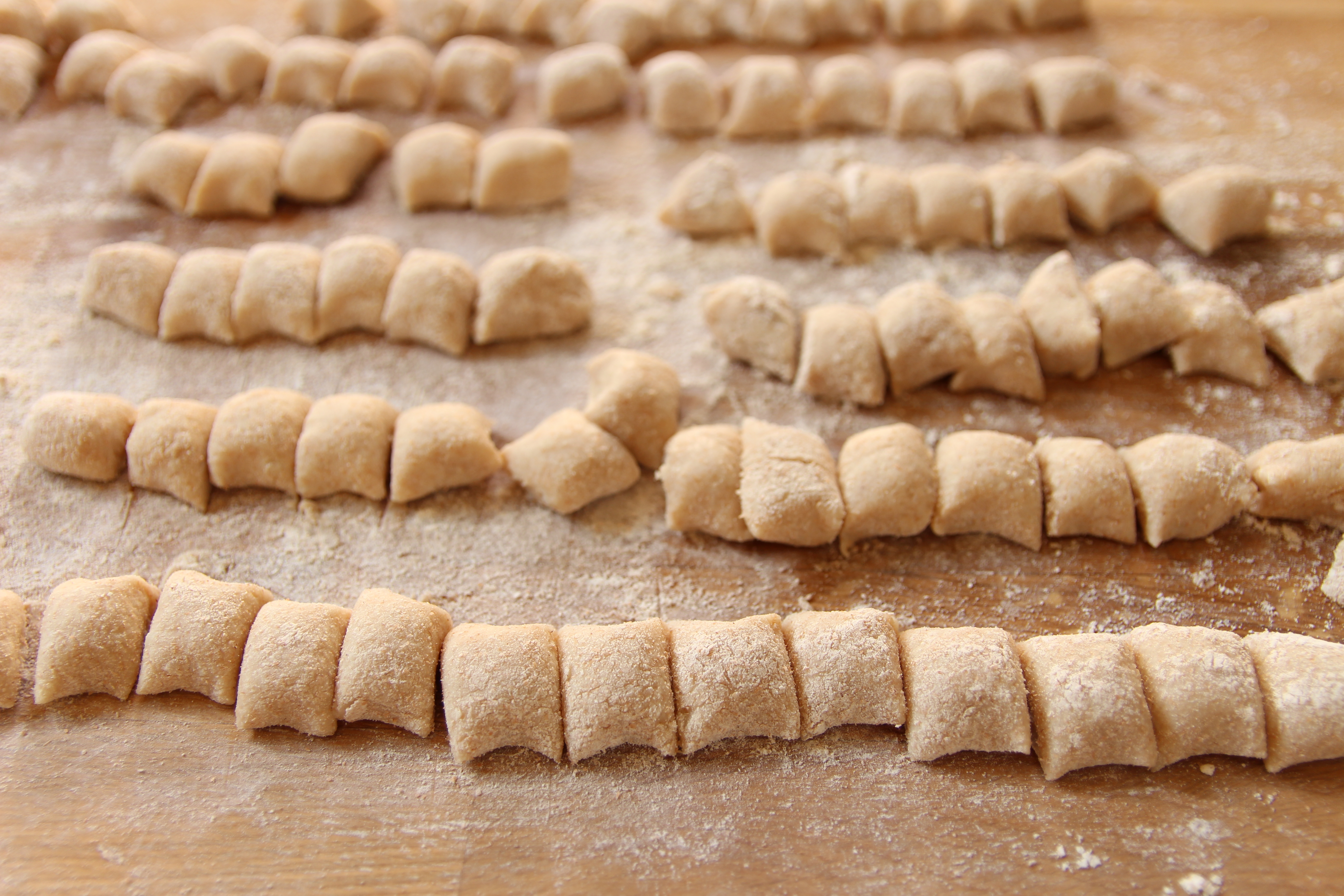 2. When the water comes to a boil, add a pinch of salt, and add about a 1/3 of your gnocchi to the pot.
3. In the meantime, heat a wok pan, then add a tablespoon of my infused olive oil.
4. As soon as they float, take them out, with a strainer, and pop them into your heated wok pan, toss it a few times, then set aside. Repeat this, until you have cooked all your gnocchi.
Assembling Our Vegan Gnocchi Dish
1. Finely slice the garlic cloves, then place the wok, back onto the stove, and add the garlic, along with the chili flakes, sea salt and ground black pepper to taste.
2. When the garlic starts to lightly brown, add the gnocchi back into the wok, and give it a couple of tosses.
3. In the meantime, finely chop the fresh basil leaves, cut the artichokes into quarters, and roughly chop the kalamata olives, pits removed.
4. Add the artichokes and the olives to the wok, and give it a final toss, then remove it from the heat, add the chopped basil, and your vegan gnocchi is ready to serve! 🙂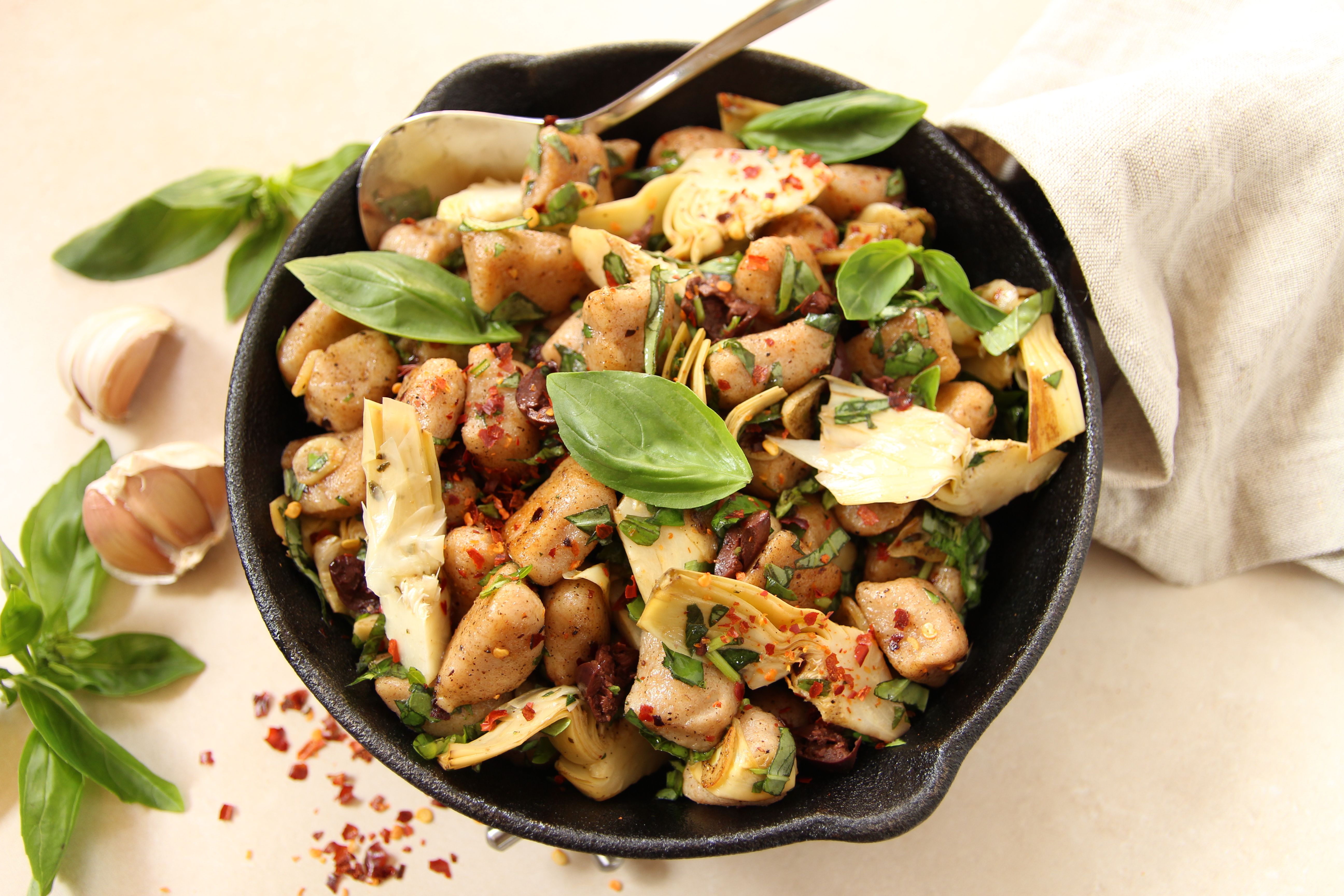 Haven't decided what sweet treat to whip up? How about my super easy Double Chocolate Chip Cookies? You can make them while you wait for your potatoes to bake! 🙂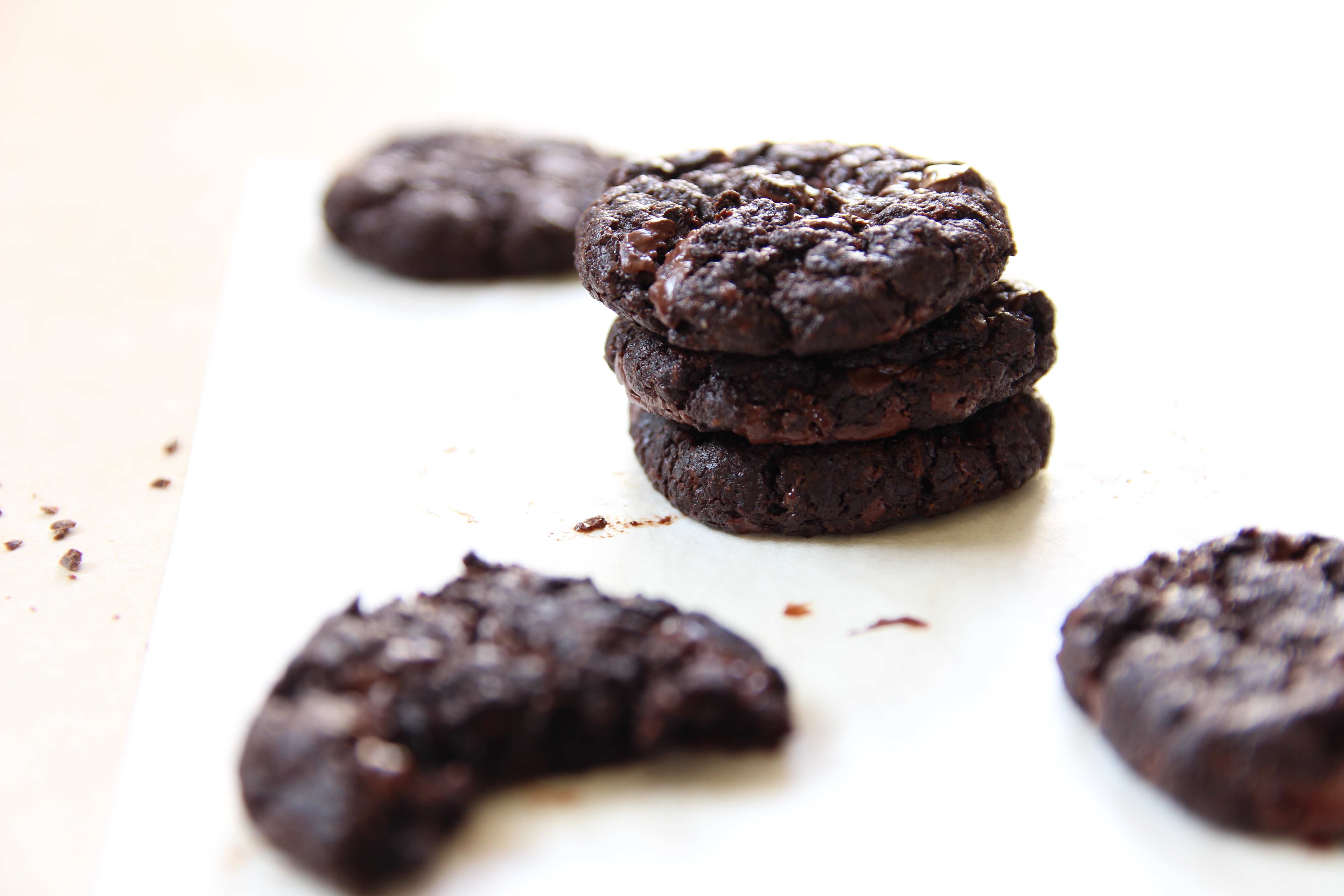 Yum!
Until next time,
Have A Bright Day xx