My super easy, vegan double chocolate chip cookies, are oil free, gluten free, just 8 ingredients, and only 45 calories, a cookie! So, that means we can eat the entire batch, right? I'm just kidding, sort of… 🙂
After exactly 4 attempts, at making a chocolate chip cookie, I still wasn't pleased with the texture, and mainly taste, that the spelt flour gave the cookie. After much frustration, I continued experimenting, and decided to ditch the flour all together. Well darlings, after 2 more attempts, I am pleased to present these chewy, chocolate cookies!
With only 2 grams of fat in a cookie, these super pleasing, vegan double chocolate chip cookies are also low in sugar and carbs! And most importantly, because they're also infused with coffee, be warned, they're super addictive!
So, the moral, apart from these super delicious cookies, is to never give up! Because in the end you'll succeed, and most likely come up with something even better! 🙂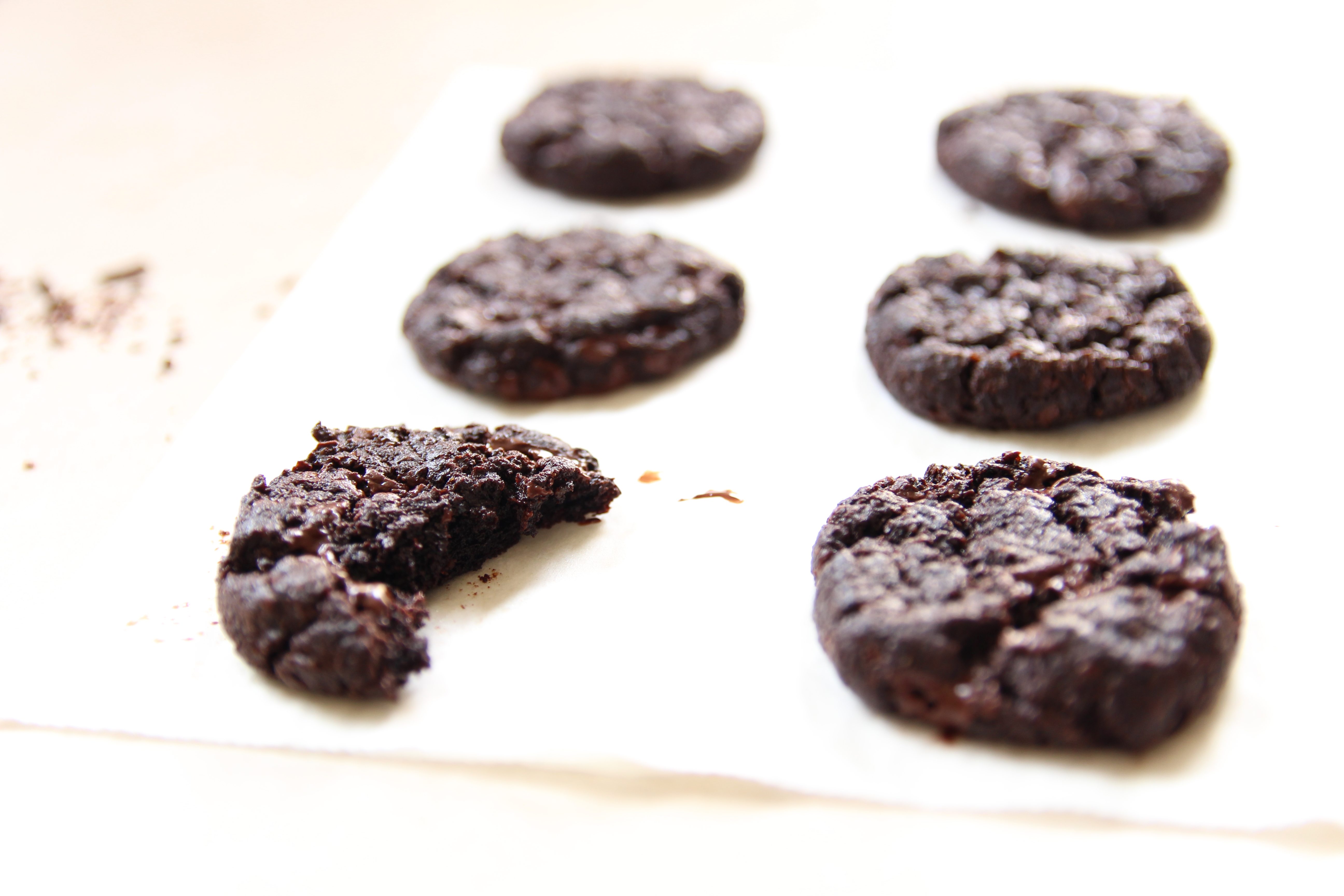 What You'll Need
Makes 9 Double Chocolate Chip Cookies
2 Tablespoons (10 gr) of Ground Flax Seed
1 Teaspoon of Instant Coffee
4 Tablespoons (40 gr) of Hot Water
4 Tablespoons (40 gr) of Coconut Sugar
3 Tablespoons (15 gr) of Cocoa Powder
1/2 Teaspoon of Baking Soda
2 Tablespoons (30 gr) of 100% Peanut Butter
1/2 Cup (40 gr) of Chopped Dark Chocolate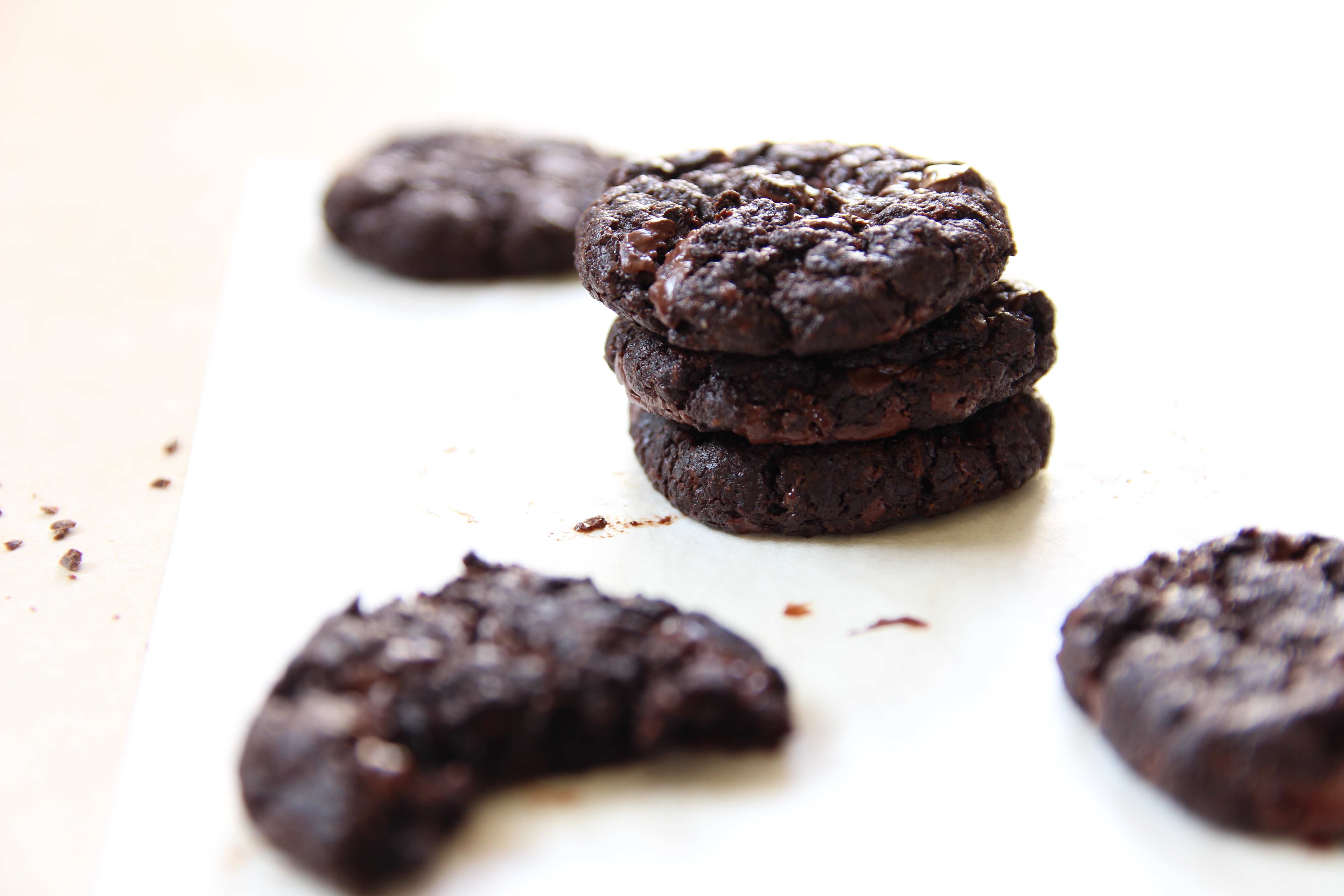 Instructions
1. Preheat the oven to 320 degrees F (160 C).
2. Add the instant coffee to a small bowl, along with the hot water, and stir, until the coffee dissolves. Next, add the ground flax seed, mix, and set aside to soak up, for a few minutes.
3. In the meantime, chop the dark chocolate, into small chunks, and set aside.
4. In a separate bowl, add the coconut sugar, cocoa powder, and baking soda, and mix well.
5. Next, add the peanut butter, and the soaked up flax seed mixture, and briefly mix, then finally, add the chopped chocolate, and give all that goodness a mix, until combined.
6. Scoop the batter onto a baking tray lined with baking paper into 9 balls with a tablespoon.
7. For baking the vegan double chocolate chip cookies pop your cookies into the oven, for 5 – 7 minutes, until they start to set, then take them out, to slightly cool, and dig in! 🙂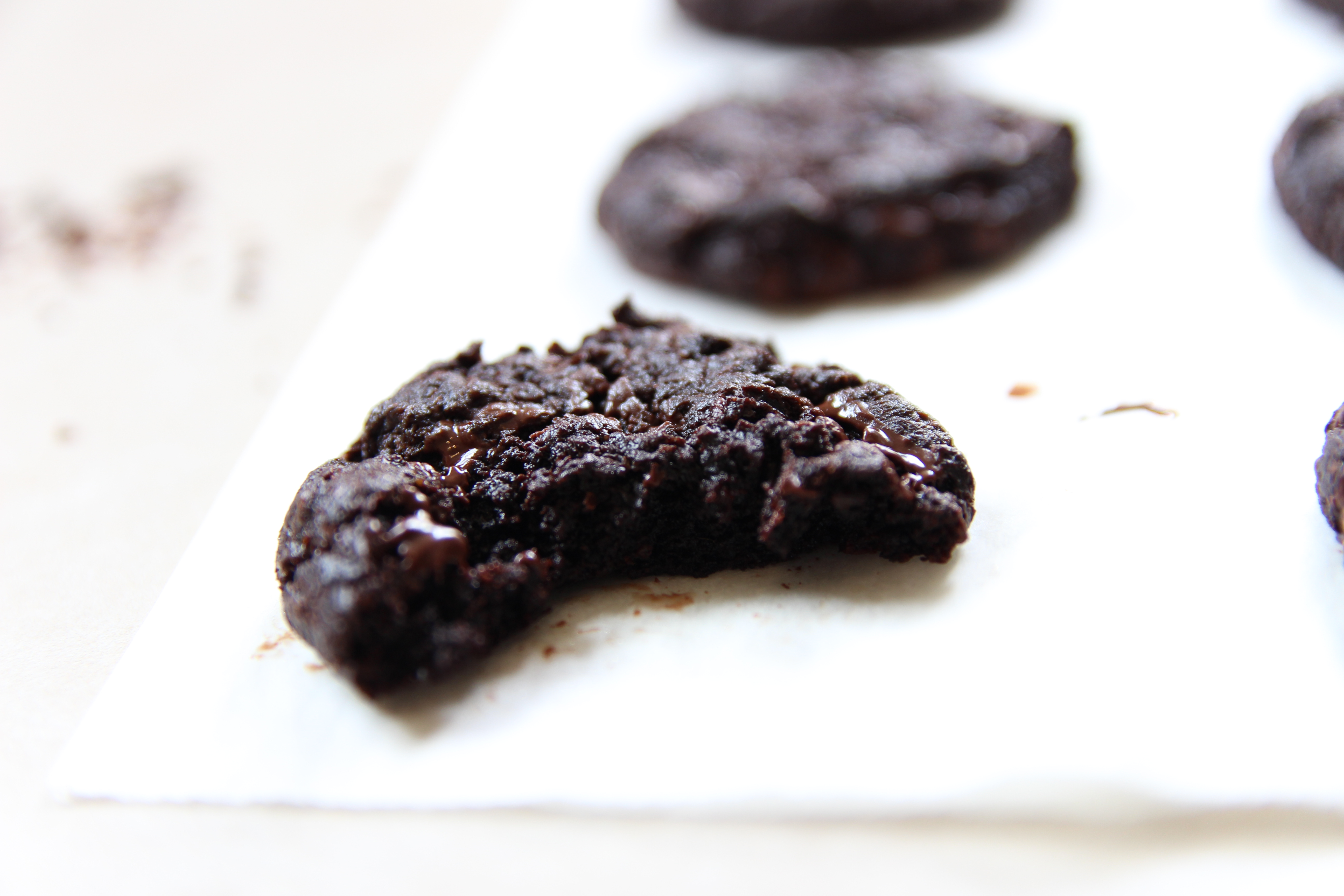 Sharing is Caring darlings, so let your friends know about these delicious, vegan double chocolate chip cookies! 
Also, if you're looking for another great chocolate cookie recipe, then try my Chocolate Chip Skillet Cookie! Best served warm, with a dollop of coconut whipped cream, or ice cream! 🙂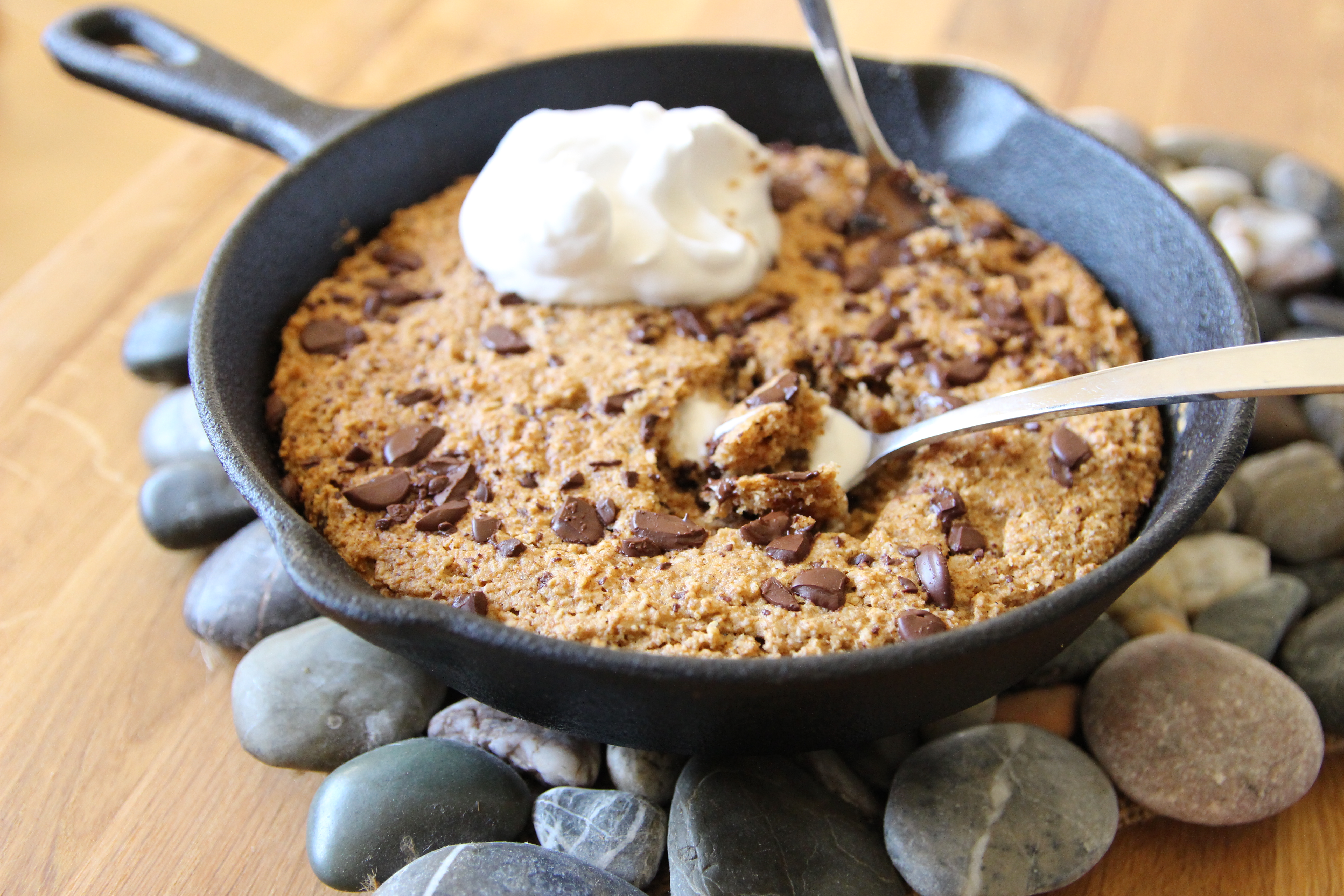 Until next time,
Have A Bright Day xx