Happy Monday darlings! On today's menu we have light, creamy, and refreshing mini lemon cheesecakes, that are low in carbs, sugar, and fat! Without having to use any cashews, I've created a mouth-watering, slightly tangy cream, that's bursting with flavor! How? I whipped up a vegan version of the classic creme patissiere! 🙂
I added lemon juice and lemon zest, to bring out the refreshing flavors I had in mind, a splash of vanilla essence, along with coconut milk, and a bit of maple syrup.
When the cream cooled down, I whipped up some chilled coconut cream, and folded it in with my creme patissiere. The result was utter bliss! They were super creamy, yet light, and very refreshing!
Oh, and did I forget to mention that my mini lemon cheesecakes are also gluten free? Just make sure you use a gluten free corn starch, like this one.
So, let's brighten up our week, with these refreshing delights.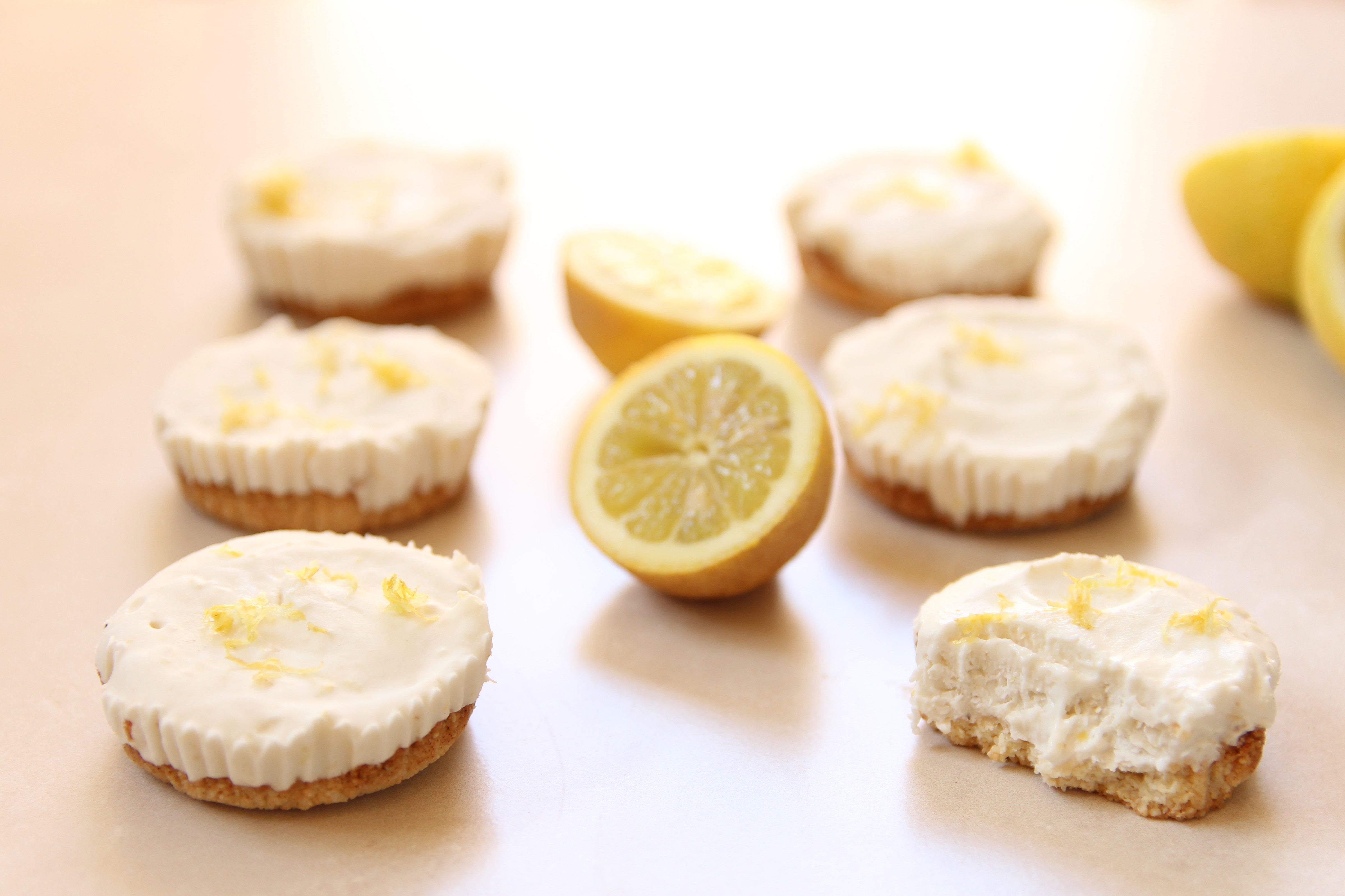 What You'll Need
Makes 6 mini cheesecake bites
For the base
1/4 cup (30 gr) of Almond Meal
1/4 cup (20 gr) of Shredded Coconut
Half Teaspoon of cold Coconut Oil
1/4 Teaspoon of Baking Powder
1/2 Tablespoon (7.5 gr) of Maple Syrup
For the mini lemon cheesecake filling
1/2 cup (105 gr) of Coconut Milk
2 Tablespoons (30 gr) of Maple Syrup
1.5 Teaspoons of Lemon Zest
Splash of Vanilla
2 Tablespoons (24 gr) of Lemon Juice
1 Tablespoon (6 gr) of Corn Starch
1/4 cup of chilled Coconut Cream
Instructions
1. Preheat the oven to 356 degrees F (180 C).
2. For the base, add all the ingredients into a food processor, and blend, until combined.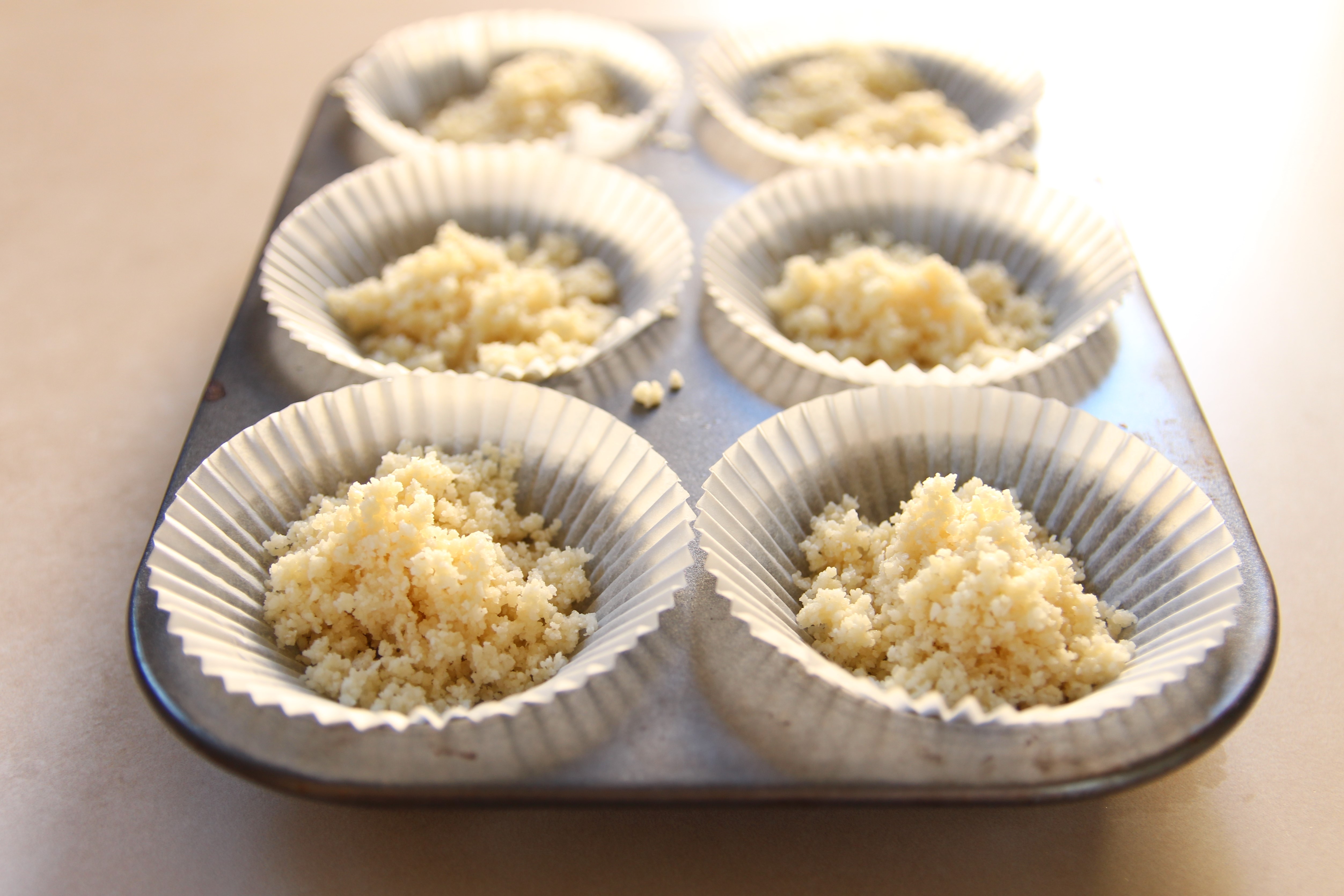 3. Next, evenly divide the base, into 6 cupcake liners, then firmly press, to form a flat, even base.
4. Finally, pop them into the oven for 5 – 7 minutes, until lightly golden brown, then take them out to completely cool.
For The Light And Refreshing Lemon Cream
1. Add a 1/4 cup of the coconut milk into a small bowl, along with the corn starch, and whisk well, until there are no lumps.
2. In a small pot, add the other 1/4 cup, along with the lemon zest, lemon juice, splash of vanilla, and maple syrup, give it a good mix, then bring to a boil.
3. When your lemon mixture comes to a boil, add the corn starch mixture, and constantly whisk, for roughly a minute, until the cream starts to thicken.
4. Finally, take it off the heat, transfer it to a clean bowl, and cover it with plastic wrap, so that the plastic is directly touching the surface of the cream, then pop those refreshing delights into the freezer for an hour, to chill.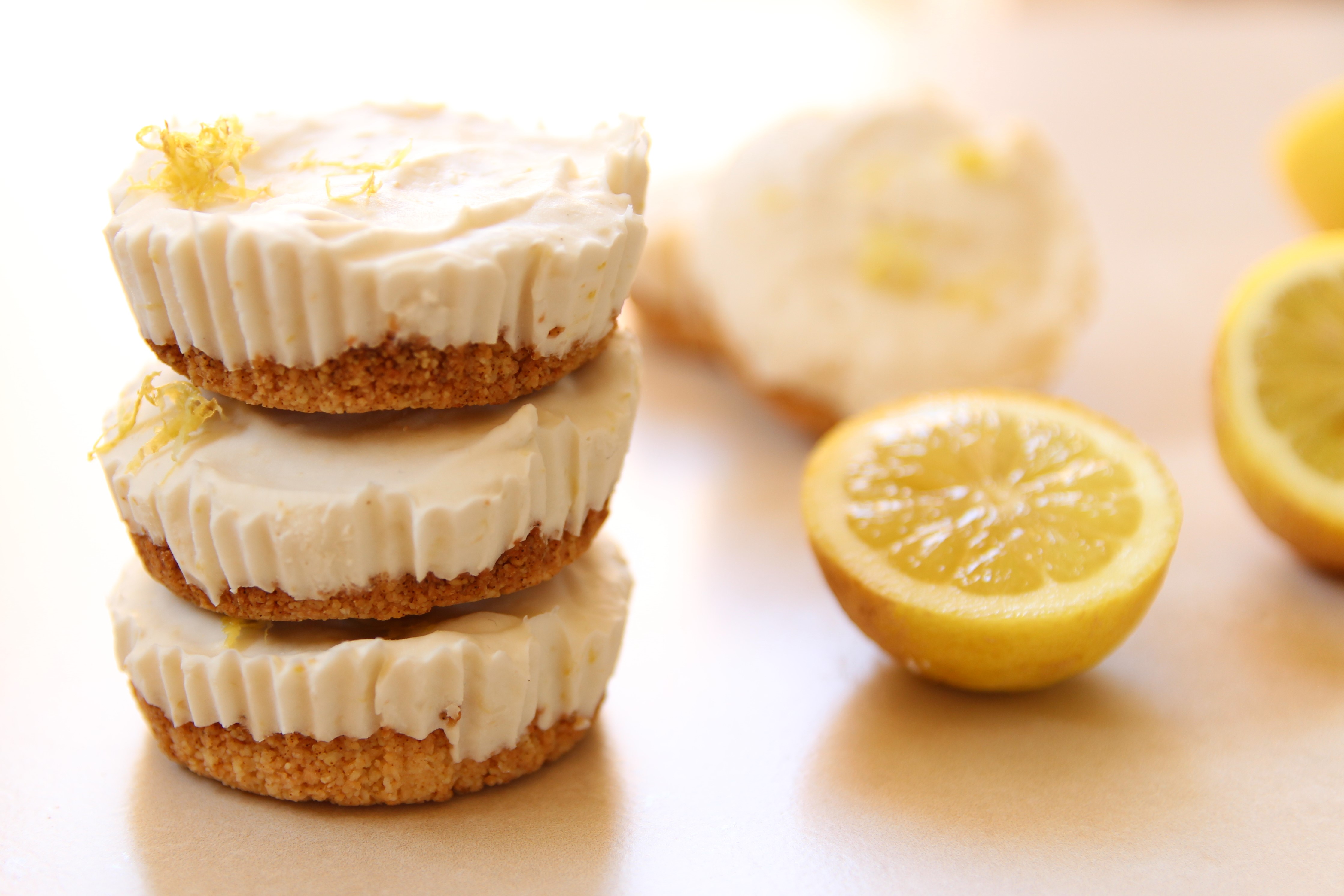 Assembling Our Mini Cheesecake Bites
1. Take your chilled lemon cream out of the freezer, and give it a good whisk, to open it up. In a separate bowl, whip the chilled coconut cream, until stiff peaks form, then fold it in with the lemon cream.
2. Finally, evenly pipe your cream on top of your mini bases, and pop them into the fridge for an hour, or until they set.
Take your mini lemon cheesecakes out of the fridge, remove the cupcake liners, and they're ready to be devoured! 🙂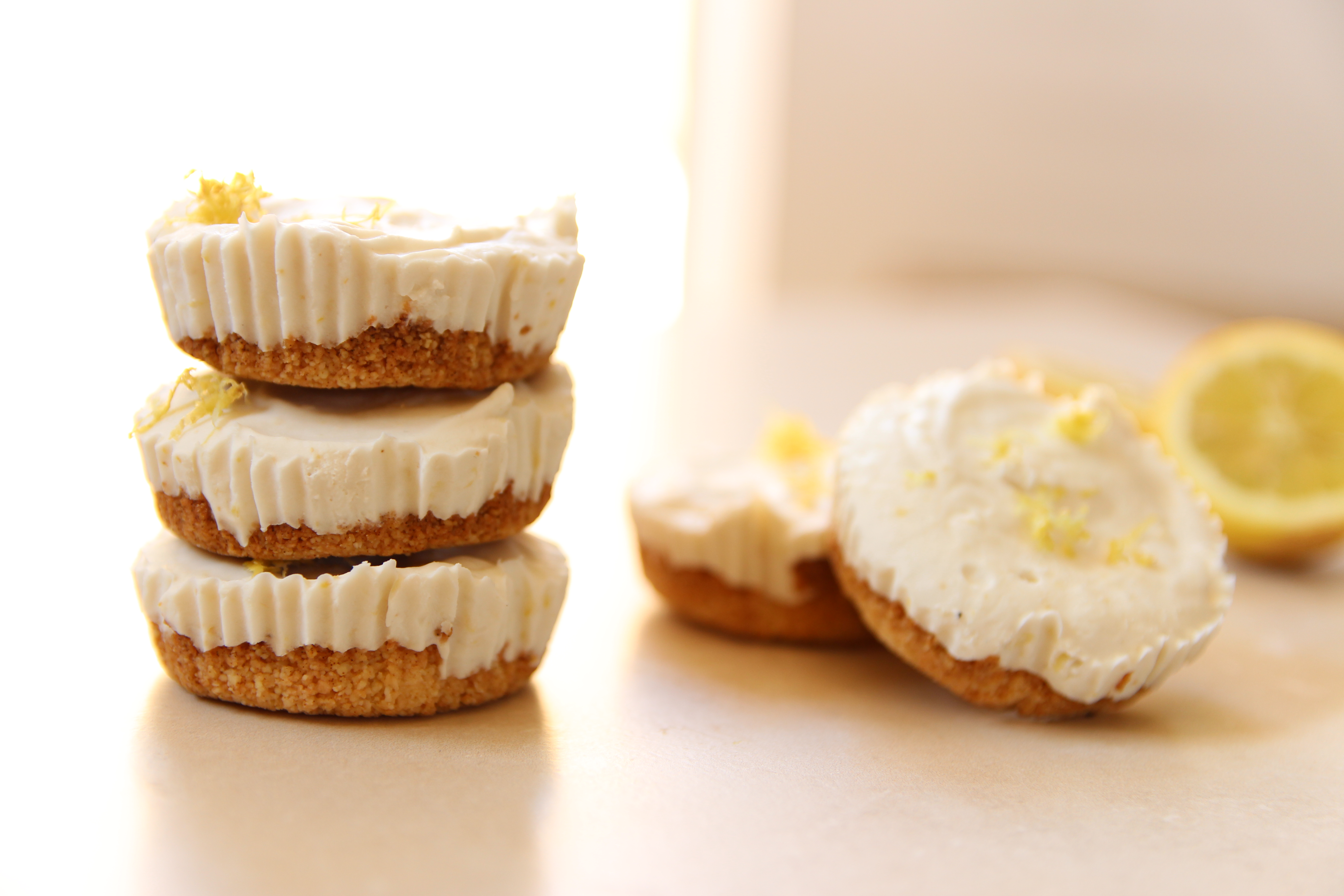 Have you tried my super crisp biscotti cookies yet? They're perfect to dunk in your coffee, or tea!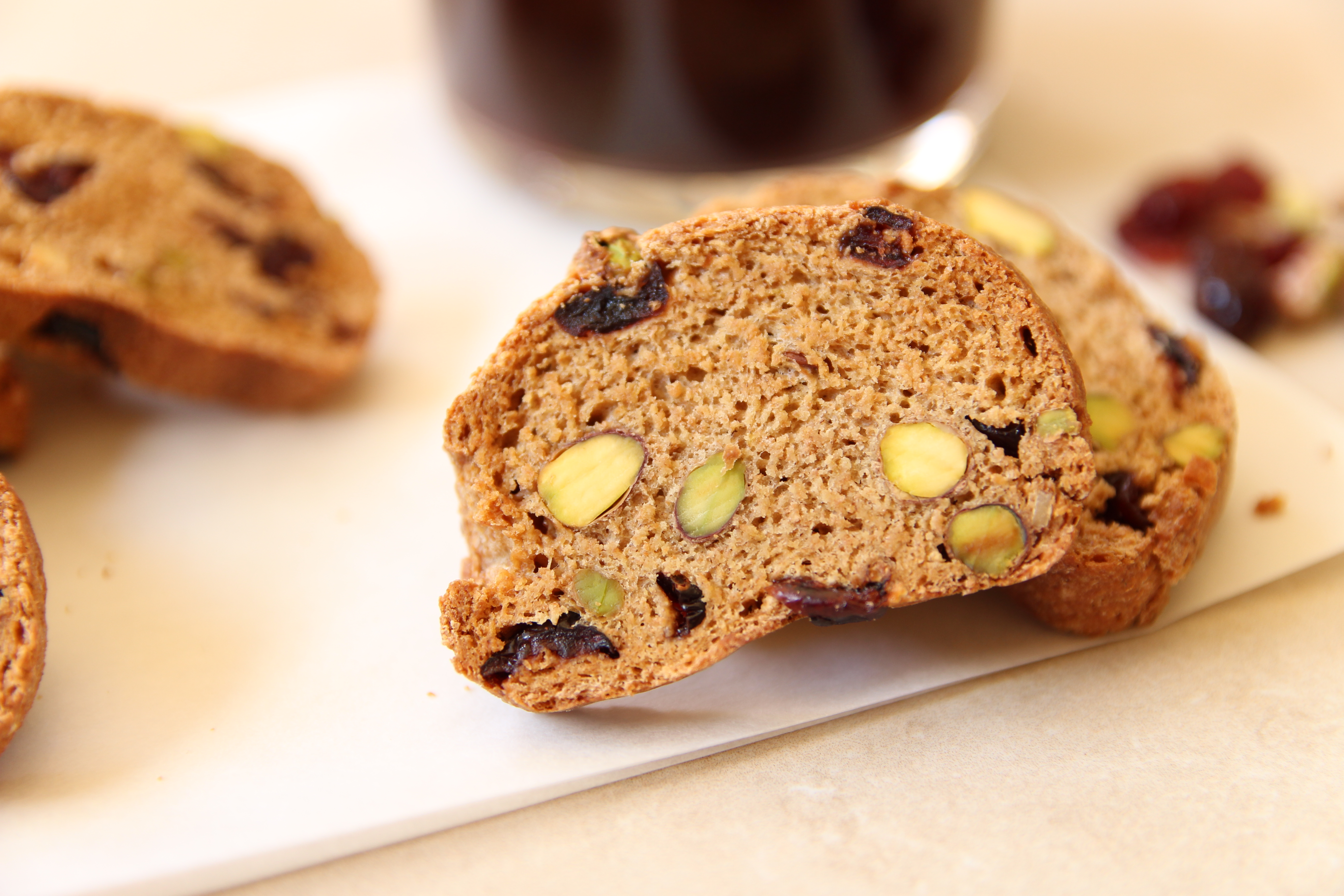 Plus, let me know how yours turn out, I'd love to hear! And if you have any questions, don't hesitate to ask! I'm all ears, and respond quickly. 🙂
Until next time,
Have A Bright Day xx