Calling all coconut fans! You're in for a treat, with my vegan coconut macaroons! They're gluten free, refined sugar free, oil free, and taste exceptional! Plus, you only need 6 ingredients, and 5 minutes to spare, and before you know it, you're already popping them into the oven.
These golden brown, vegan coconut macaroons, are crispy on the outside, and super soft, and moist on the inside! They're naturally sweet, and have a hint of lemon, in every bite. Plus, they passed the tasting test, with flying colors!
A few years ago, when I was working in a Jewish Bakery, every year, around Passover, we'd make hundreds of these. Yes, hundreds! And I remember, when piping them, at one stage, I was sure my hand was about to fall off. So, you can understand why I hesitated to whip up a vegan version.
When I finally decided to go for it, they turned out better than expected! These coconut macaroons are a piece of cake to pipe, they're not too sweet, and worth every bite! 🙂 So, let's whip up a batch, and see for yourself!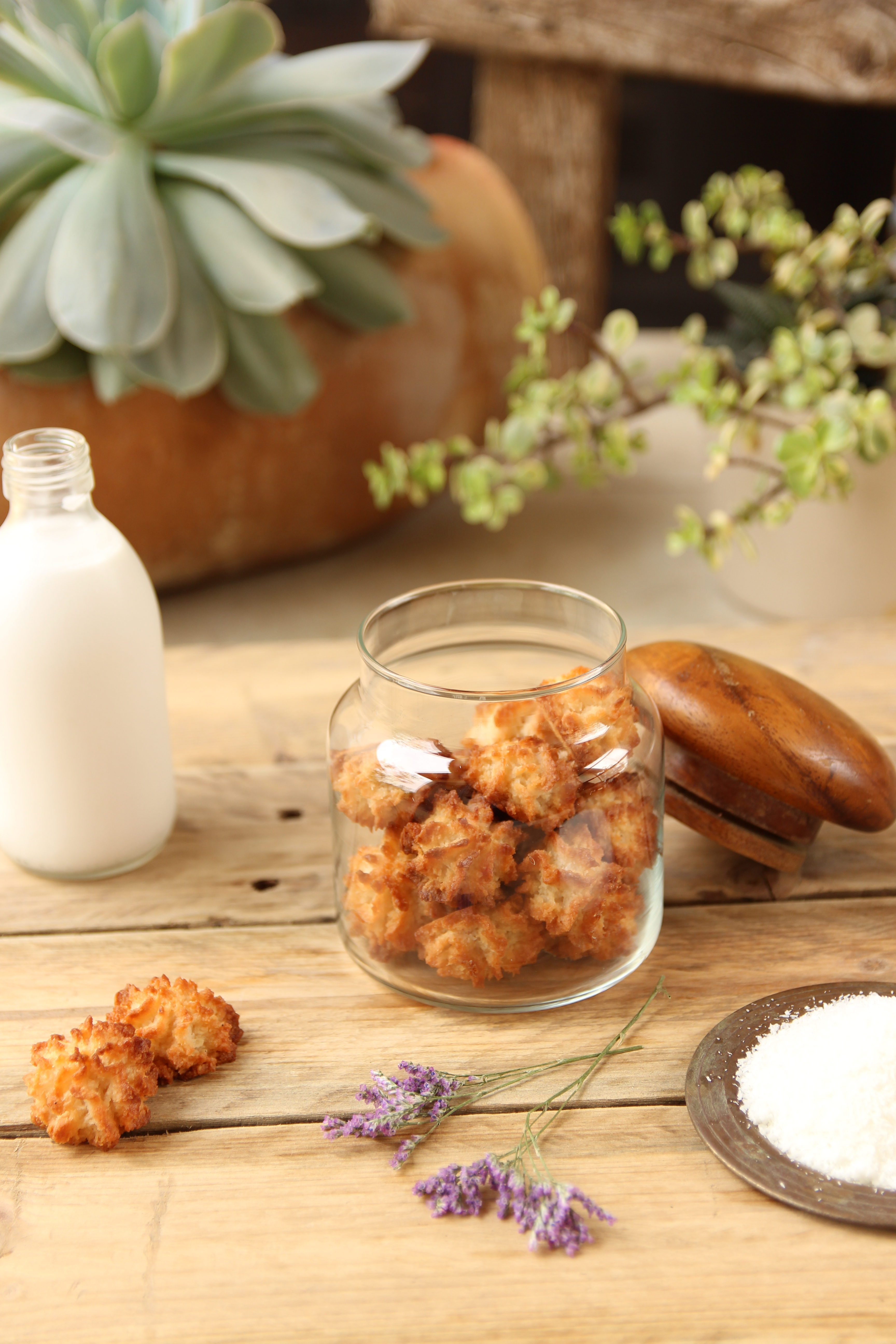 What You'll Need
Makes 20 vegan coconut macaroons
1 Cup (80 gr) of Shredded Coconut
1 Teaspoon (2 gr) of Vanilla Essence
1/2 Cup (100 gr) of Coconut Milk
2 Teaspoons (12 gr) of Gluten Free Corn Starch
1/4 Cup (75 gr) of Maple Syrup
1/2 Teaspoon of Lemon Zest
Instructions
1. Preheat the oven to 320 degrees F (160 C).
2. Place 2 tablespoons of the coconut milk into a small bowl, along with the corn starch, and mix, until there are no lumps.
3. Add the remaining coconut milk into a small pot, along with the vanilla, maple syrup, and lemon zest, whisk, and bring to a boil.
4. Next, add the corn starch mixture into the pot, constantly whisking, until your cream starts to thicken, and bubble. Finally, take it off the heat, add the shredded coconut, and with a spatula, mix well, until all that goodness is combined.
5. Transfer your coconut macaroon mixture into a piping bag, with a large icing tube tip piping nozzle, and evenly pipe 20 vegan coconut macaroons.
6. Next, pop them into the oven, until they're golden brown on the outside, around 10 – 15 minutes, depending on your oven. The deeper the color, the crispier they'll be! 🙂
7. These coconut macaroons are best enjoyed fresh out of the oven, so when they're ready, take them out, let them cool down, and dig in! 🙂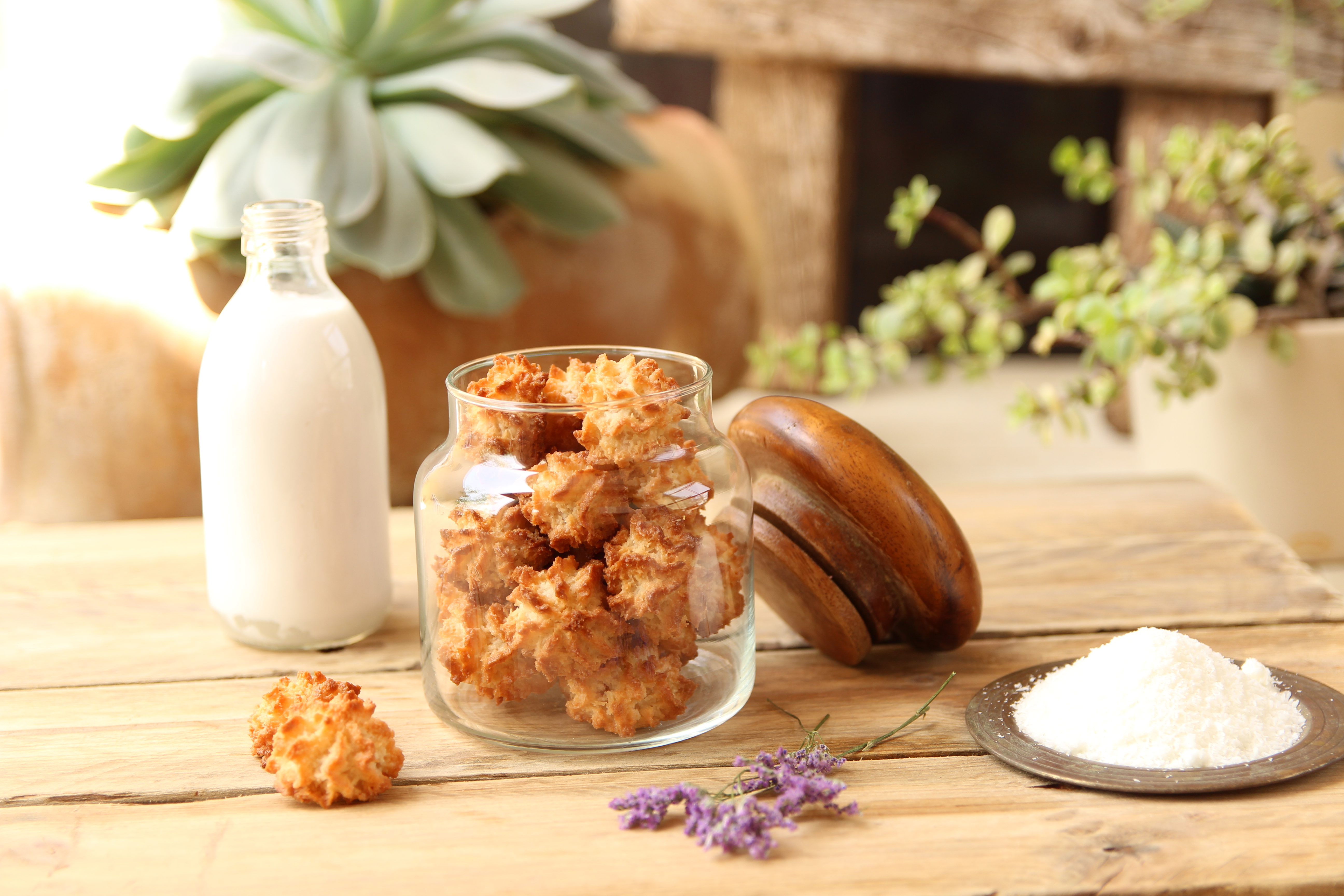 Can't wait to hear what you all think of these! If you make them, be sure to tag me on Instagram, @lets_brighten_up, so I can see how gorgeous your vegan coconut macaroons turned out! 🙂
Remember, sharing is caring darlings!
Want another sweet treat that's super easy to whip up? Check out my no bake Chocolate Bliss Balls. They're gluten free, oil free, vegan, and will satisfy all your chocolate cravings, the healthier way! 🙂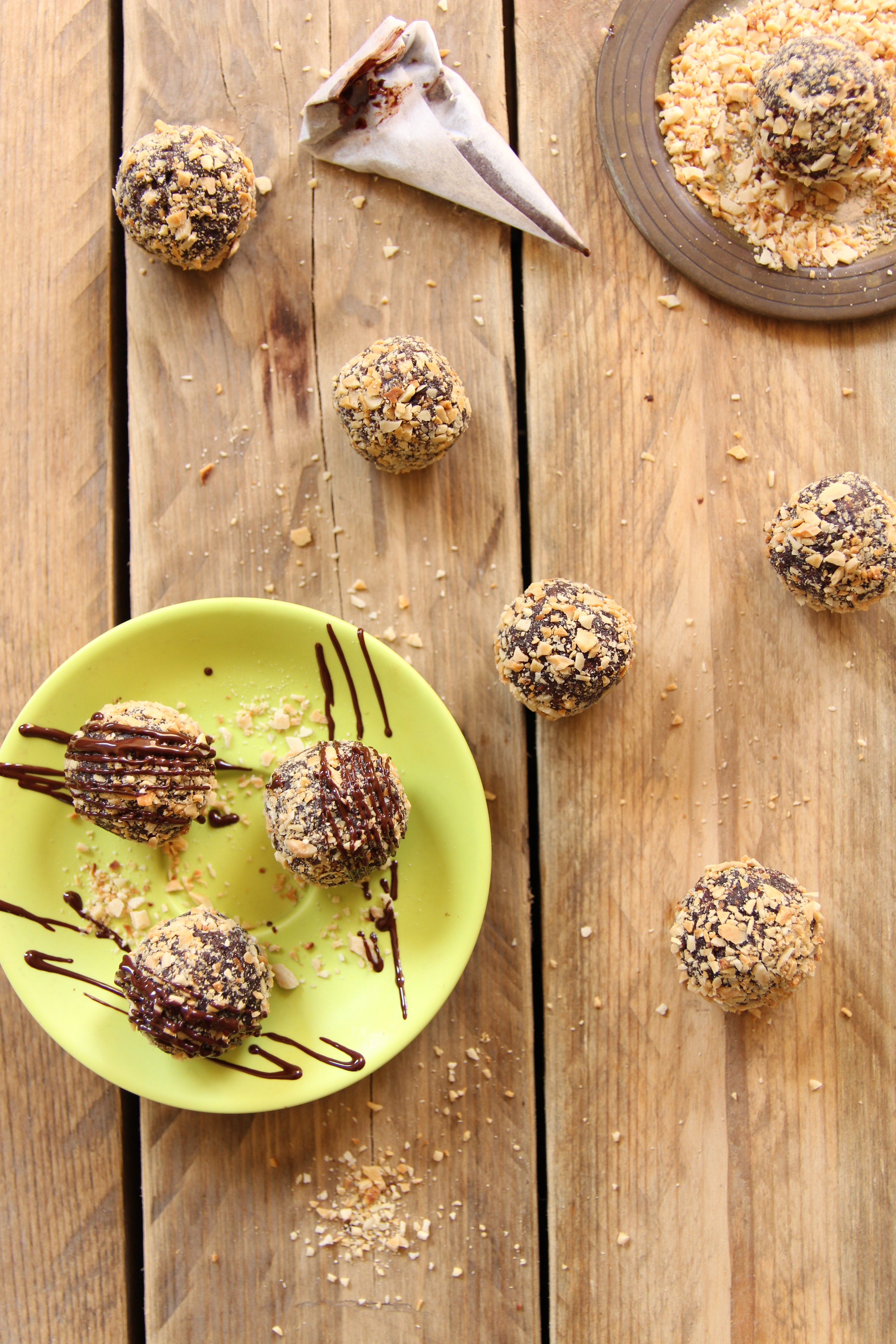 Until next time,
Have A Bright Day xx