Get ready to fall in love with Smashed Banana On Toast. I know, it sounds pretty simple but it's full of flavor and also perfectly paired with my 3 ingredient halva spread.
Are You In A Rush?
I sure am! Being a fulltime stay at home Mum comes with its obvious rewards, but I have to know how to juggle it all to make it work, and that can be challenging at times.
When I'm playing with my baby boy, running after him, cooking our meals, keeping up with household choirs, and making sure he isn't getting up to too much mischief, I want to know that I'm still putting nourishing and nutritious ingredients into my body.
I'm sure many can relate that when you're stressed for time it isn't always at the top of your priority.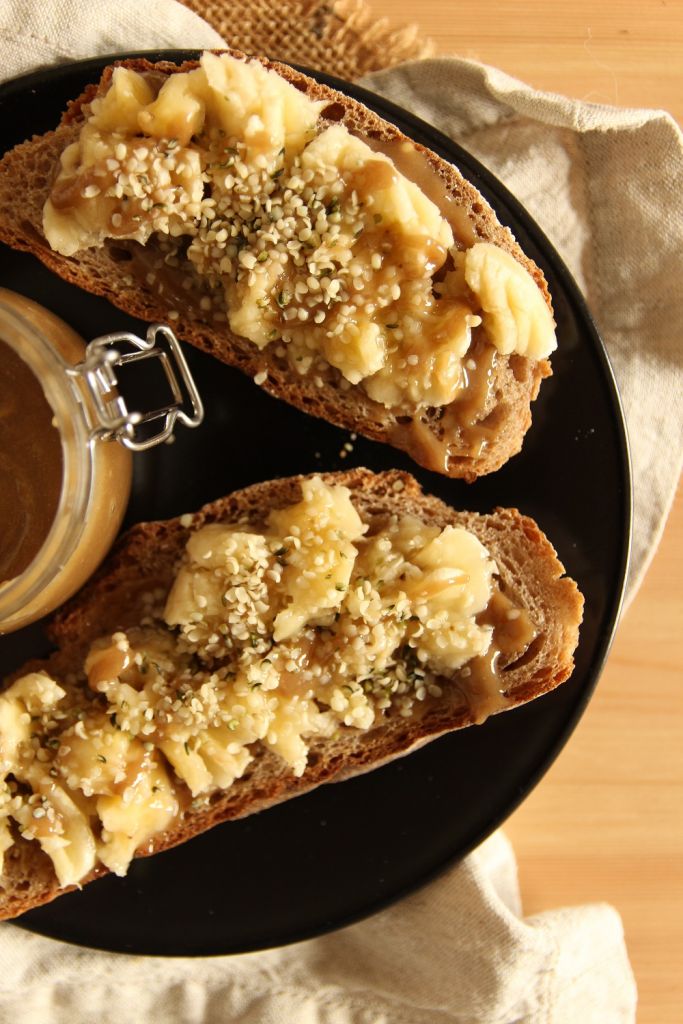 Why Do I Love This Smashed Banana On Toast?
This easy smashed banana and halva on toast has been one of my go-to breakfast meals since my baby boy was born.
The Halva Spread can be paired with many other recipes. Think Bubka, pancakes…
It keeps well in the fridge and requires no special kitchen appliances to prepare, making it the ideal meal to make when the baby is down for a nap.
What's your go to breakfast toast combo when you're in a rush? Let me know below.
Pin This Smashed Banana On Toast For Later!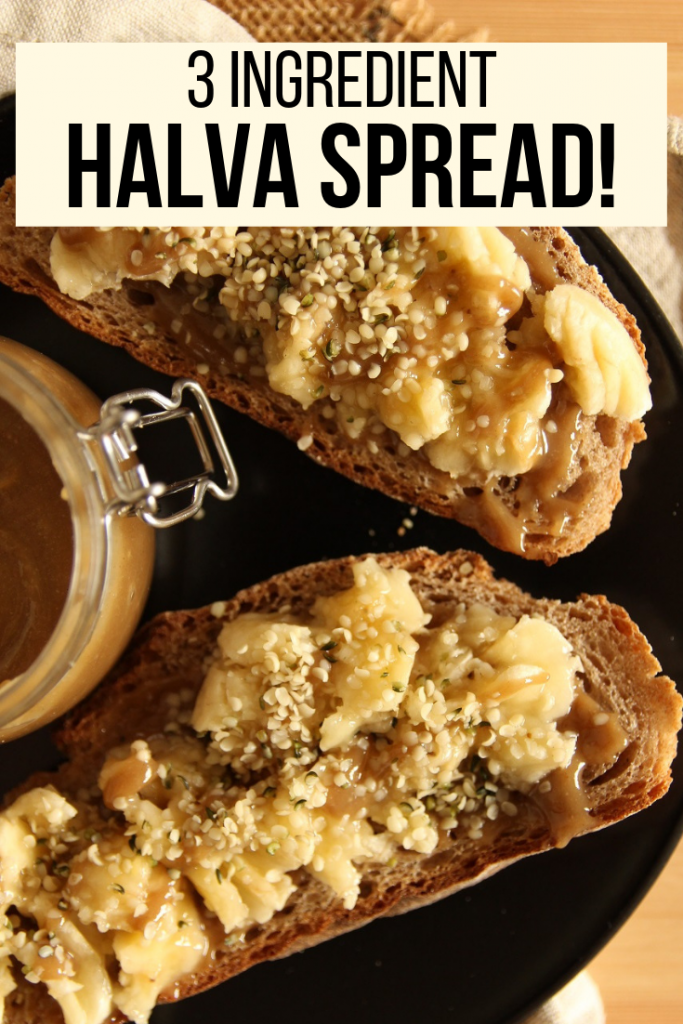 What You'll Need
Hemp Seeds
1 Banana
Slice of Toast
For the Halva Spread
2 Tablespoons of Whole Grain Tahini (30 gr)
1 Tablespoon of Almond Butter (15 gr)
2 Tablespoons of Maple Syrup (30 gr)
Instructions
1. Place all the ingredients into a jar and whisk until combined.
2. Spread over a slice of toast, mash up a banana, top with a sprinkle of hemp seeds and enjoy!
See ya soon xo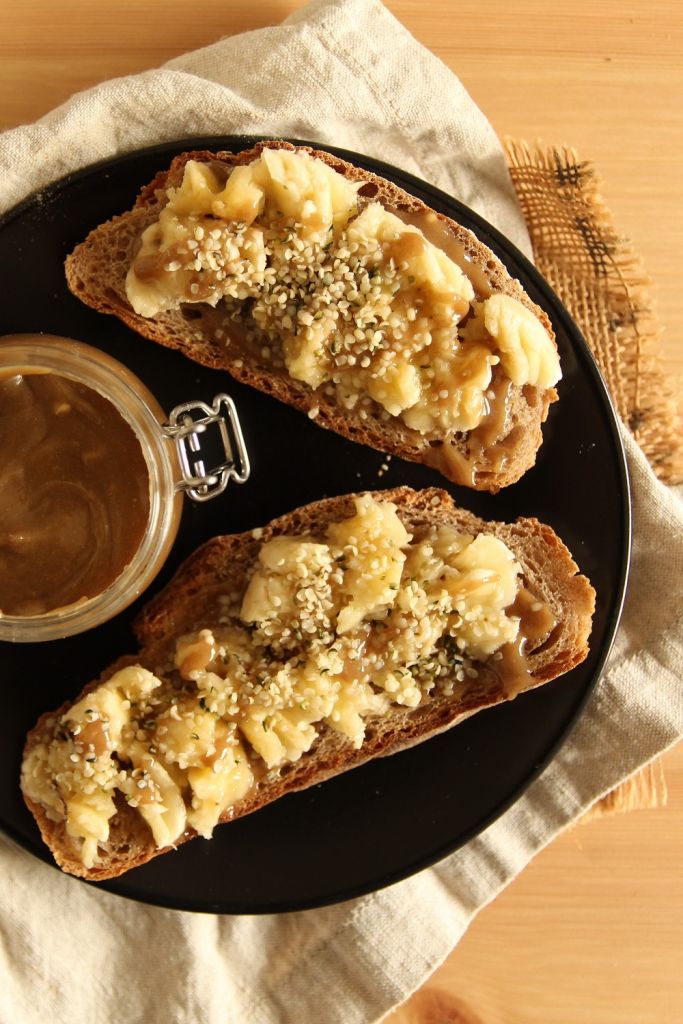 Did you make this recipe? Send me a picture on Facebook or Instagram