Not sure what to bring to your next gathering? How about these Chili And Maple Glazed Roasted Nuts?
They take under 15 minutes to prepare, don't require any special ingredients, and there won't be a lot of dishes to clean afterwards, which is always a win.
8 Reasons Why You Should Make These Roasted Nuts!
They're great to add to any salad
They are perfect to nibble on with a glass of wine, beer or on their own.
Served over some fried rice.
Send them as a gift in an adorable glass jar. Honestly, these make such sweet gifts, just pop a ribbon around the jar and you're good to go. It's a thoughtful, delicious gift.
Pour some dark chocolate on them, pop them into the fridge to set, then snap them into uneven sizes and enjoy as an amped-up chocolate bark. Store the bark in the fridge.
Over some Roasted Vegetables
Stuffed in a Medjool date
Over some porridge
Convinced?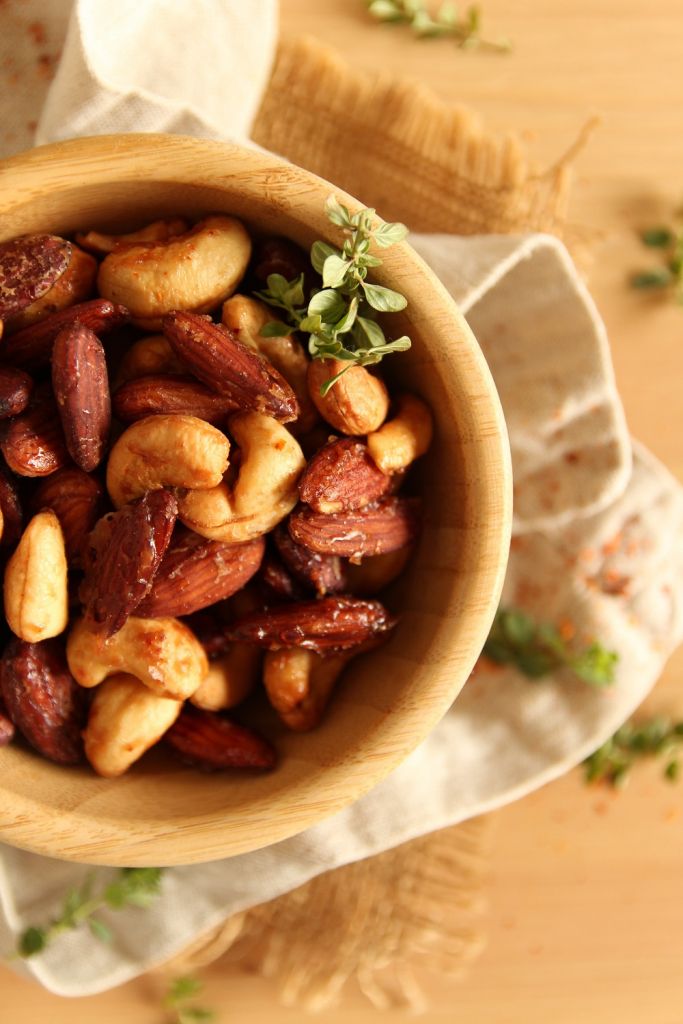 Missing An Ingredient?
I decided to use almonds and cashews because that's what I had on hand at the time. Feel free to mix it up with whatever you have in your kitchen. Think pecans, brazil nuts, pumpkin seeds, sunflower seeds…
I like the sweetness that maple syrup brings to a recipe, but if you don't have it in your pantry you could always use date syrup instead. Keep in mind that your roasted nuts will turn out darker in color.
If you're not fond of spicy food, leave it out. Or better, add some cinnamon powder instead to give the roasted nuts that extra kick of flavor.
I used olive oil in this recipe, but feel free to use vegetable oil if you prefer. Both will turn out great.
Pin These Spicy Maple Glazed Roasted Nuts For Later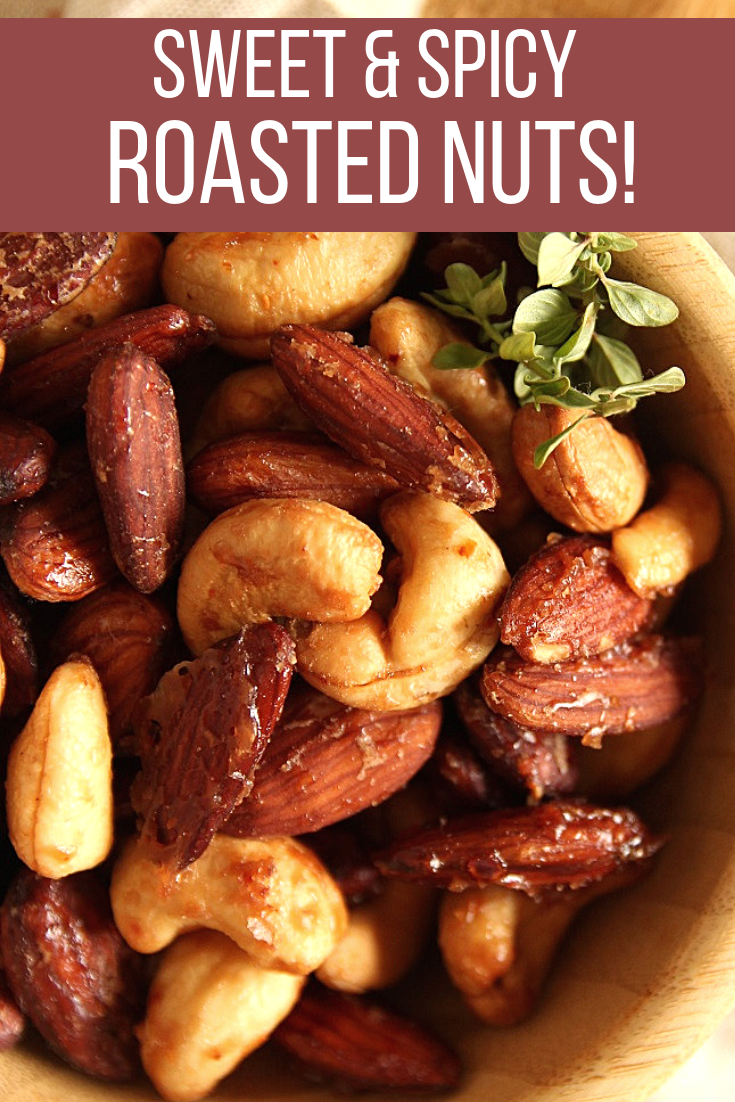 What You'll Need
1/2 Cup of Whole Almonds (85 gr)
1/2 Cup of Cashews (85 gr)
2 Tablespoons of Maple Syrup (30 gr)
1 Tablespoon of Olive Oil (10 gr)
Pinch of Himalayan Salt
Instructions
1. Preheat oven to 350 degrees F (180 C)
2. Place all the ingredients into a bowl. Toss well to coat all nuts.
3. Transfer to a baking tray lined with baking paper.
4. Pop into the oven to bake for 10 – 15 minutes, or until nuts are golden brown.
Let cool completely before storing or serving.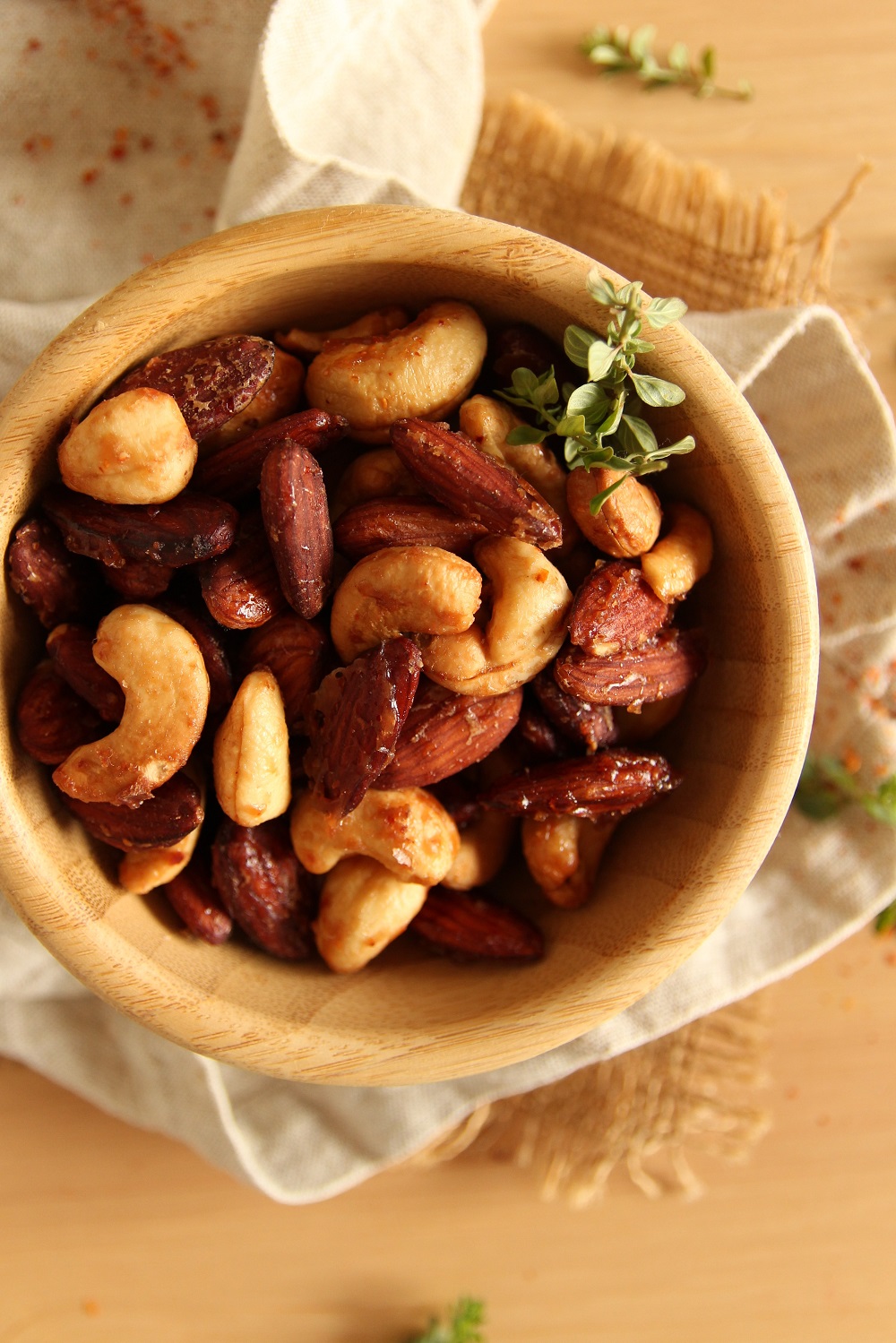 Did You Make This Recipe? Send ME a Picture On Facebook or Instagram
Recipes To Try NEXT TIME
Classic Vegan Carrot Cake Loaf!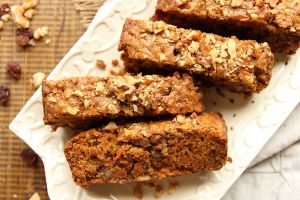 Vegan No-Bake Chocolate Slices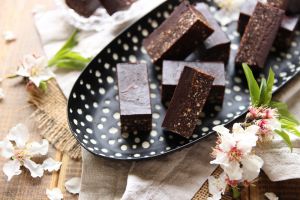 Stay tuned for your weekly dose of goodness. Delicious recipes made simple.
See ya soon xo