It took me a while until I learned how to roll these vegan summer rolls, but let me tell you that the saying "practice makes perfect" is spot on! I've wanted to make summer rolls ever since I started the blog, just never got around to it because I always thought it was too much work.
But this year's summer has really gotten to me, and I'm trying to find any excuse not to switch on my oven. Now that doesn't always work out, but when it does I'm over the moon with joy. So, determined to succeed, I put on some funky music and prepared everything I needed, for the rolling to go as smooth as possible.
Well, it did! There were a few that weren't as tight or had a tear in them, but they still tasted just as good! Trust me, I made an extra batch for my hubby because I ate them all. 🙂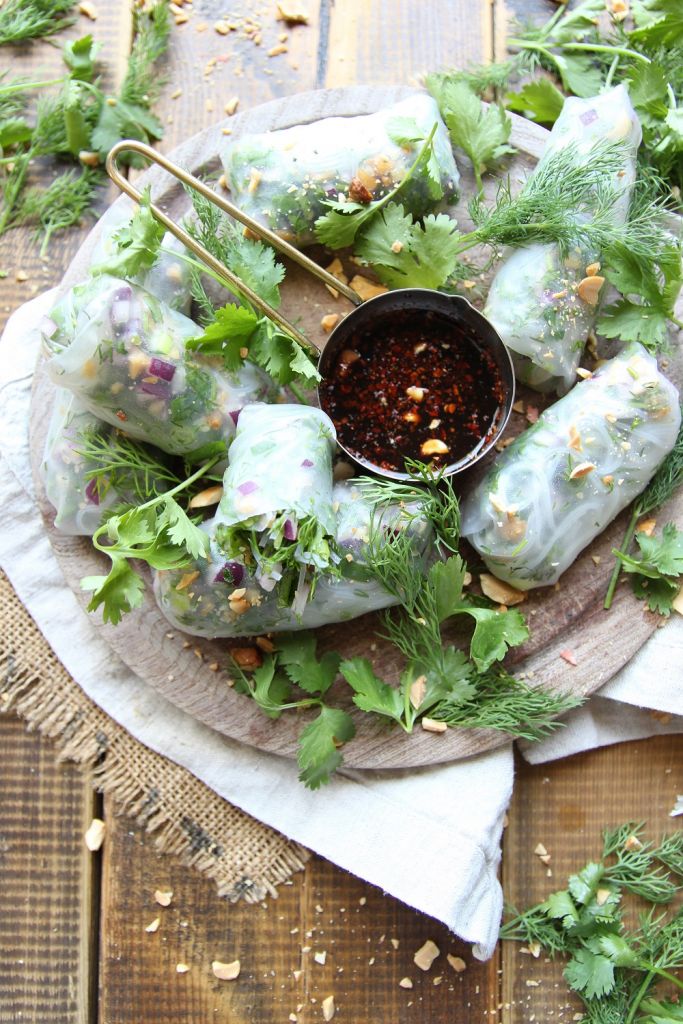 What You'll Need
Makes 6 small vegan summer rolls
1/2 Cup (62 gr) of Diced Red Onion
2 (5 gr) Garlic Cloves
A handful (30 gr) of Peeled Peanuts
1/3 Cup (25 gr) of Spring Onions
A handful (15 gr) of Fresh Dill
A handful (15 gr) of Fresh Coriander (Cilantro)
2 Tablespoons (20 gr) of Lemon Juice
1 Tablespoon (10 gr) of Peanut Oil
Sea Salt and Black Pepper to taste
1 Cup (78 gr) of Cooked Glass Noodles
6 Rice Paper Sheets 6.2 inch (16 cm) in diameter
For the tamarind sauce
2 Tablespoons (30 gr) of Tamarind Concentrate
2 Tablespoons (30 gr) of Pure Date Syrup
1 Tablespoon (10 gr) of Water
1/2 Teaspoon of Dried Chili Flakes, optional
Instructions
1. Boil half a pot of water, then place a handful of glass noodles into the pot and mix for 5 – 10 seconds until they're soft. Drain and wash them with cold water, then set aside.
2. Peel and finely dice the red onion. Next, finely chop the peanuts, crush the garlic cloves, wash, and finely chop the spring onion, coriander, and dill, and place all that goodness into a bowl.
3. Season with the lemon juice, peanut oil, sea salt and black pepper to taste, then mix and set aside. In the meantime, boil the kettle.
4. Add a bit of the boiled water into a shallow bowl, and place a rice paper sheet in it. Let it sit for a second or two, to soften up, then carefully take it out with tongs and with your hands transfer it onto a flat clean plate.
5. Here's where the fun begins. Take a bit of the glass noodles, making sure you'll have enough for 6 rolls, and place it on the lower center of the rice paper sheet, then put a bit of the green mixture on top. Lift the bottom end of the rice paper and fold it over the greens and noodles.
6. Fold in the sides of your rice paper, then tightly roll, and place on a serving plate. Repeat this process until you're out of the mixture.
7. For the tamarind dipping sauce place all the ingredients into a bowl, mix, then dip your vegan summer roll in and enjoy! 🙂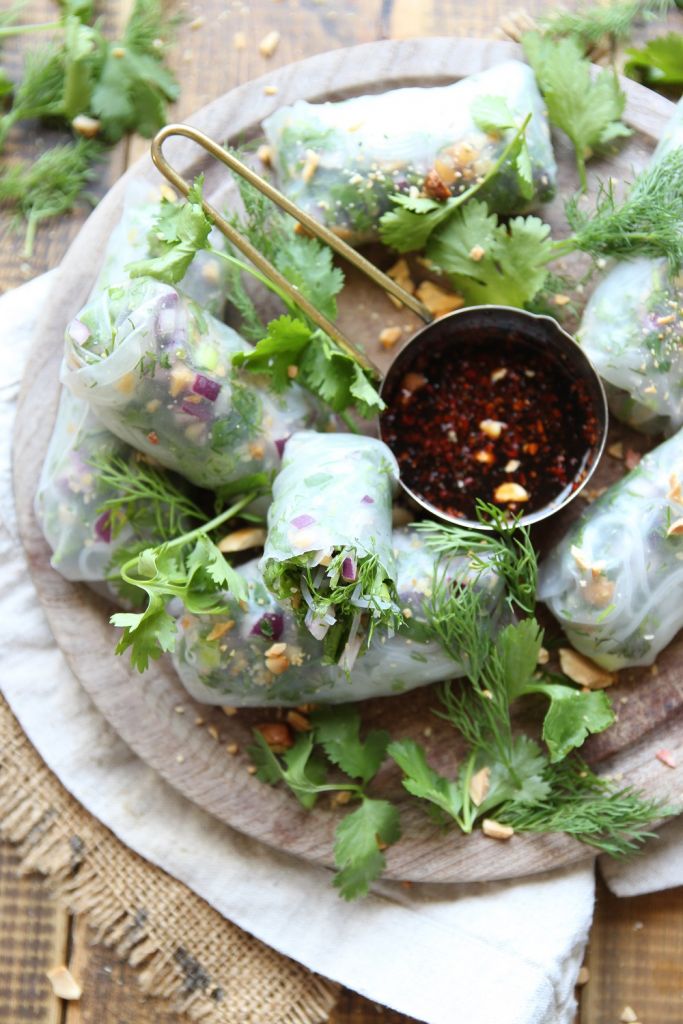 Pin These Vegan Summer Rolls For Later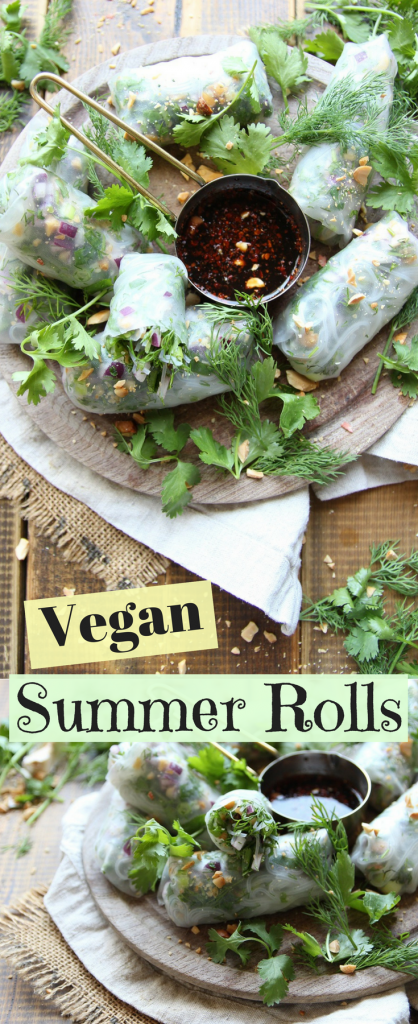 You May Also Like
Crustless Vegan Mushroom Quiche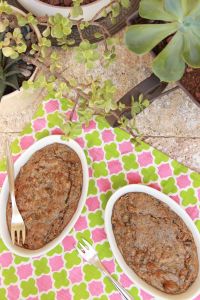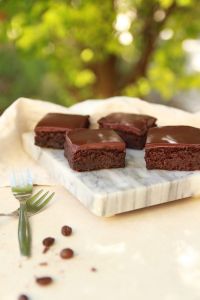 Lots of love from Elinor
Let's Brighten Up xo