My favorite type of meals is an arrangement of many dishes. I guess it has something to do with the variety of different flavors, veggies, ingredients, and spices.
Also, let's face it, the dining table looks a lot nicer with a spread of dishes rather than one or two. So, with that in mind, today I put together 5 incredibly delicious vegan starter recipes that even the heaviest omnivores will love!
Each recipe is filled with plant-based goodness, all filling, refreshing, quick and easy to make, and will, of course, brighten up your dining table.
5 Incredibly Delicious Vegan Starter Recipes You Should Try Today!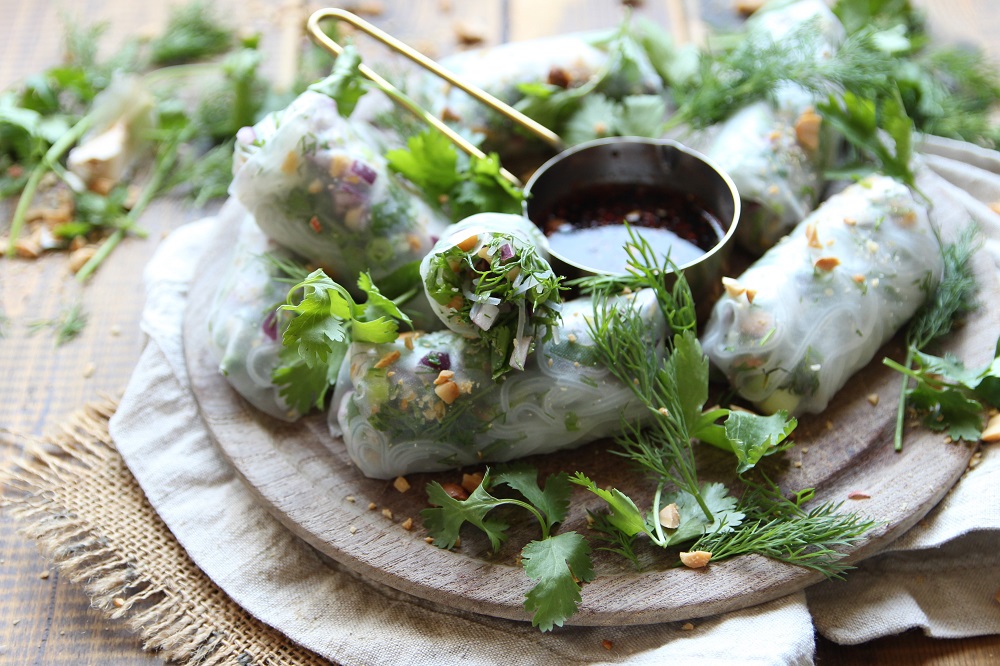 Lately, I've been obsessed with these vegan summer rolls. They're served with a sweet and sour, slightly spicy tamarind and date dipping sauce, and filled with chopped peanuts, freshly minced dill and coriander, chopped red onion, a hint of garlic, coated with a perfectly light and refreshing dressing. It's one of my favorite vegan starter recipes.
I have also included a quick how-to video on YouTube, so be sure to check it out and subscribe if you want to see more. Thanks for the support and enjoy because you're in for a treat!
These nutty oven roasted cauliflower florets have got to be one of my favorite creations. Now, I know I say that to many of my dishes, but these have a serious kick to them. Coated with a layer of nutritional yeast, almond meal, thyme leaves, seasoning and oil, they are then roasted in the oven until golden brown. They're naturally gluten-free and rich in flavor! So, say goodbye to breadcrumb coatings and give this vegan starter a try.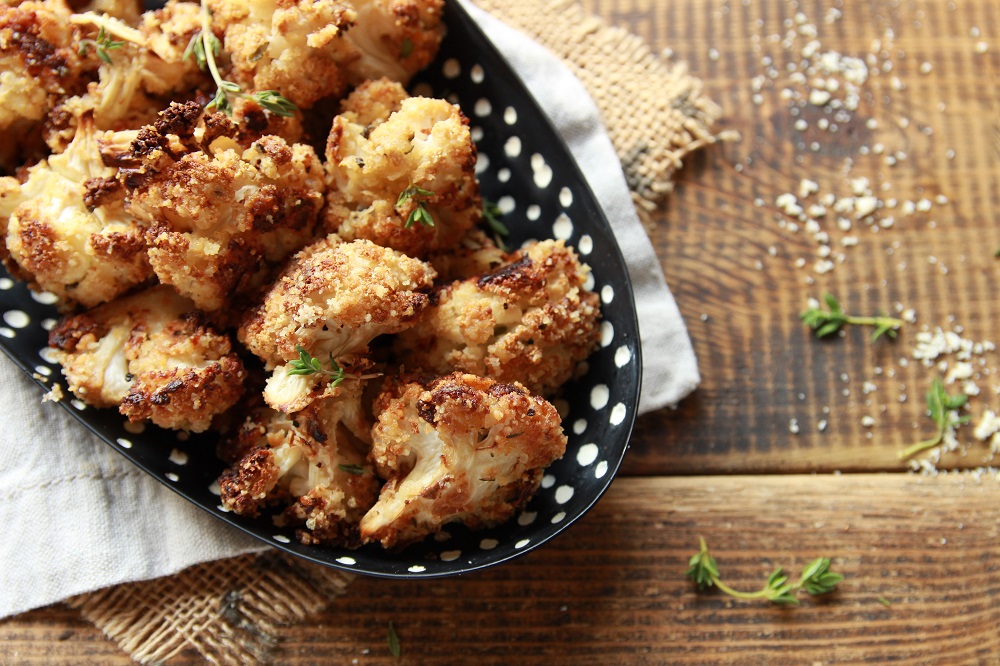 These Vegan Fish Fingers deserve a spotlight! I first made them when I was trying to figure out what to bring to a family gathering and ever since then they have been made endless times and loved by all! These vegan "fish" fingers are filled with nothing but plant-based goodness, plus they're moist, refreshing, light, gluten-free and will make everyone curious to try.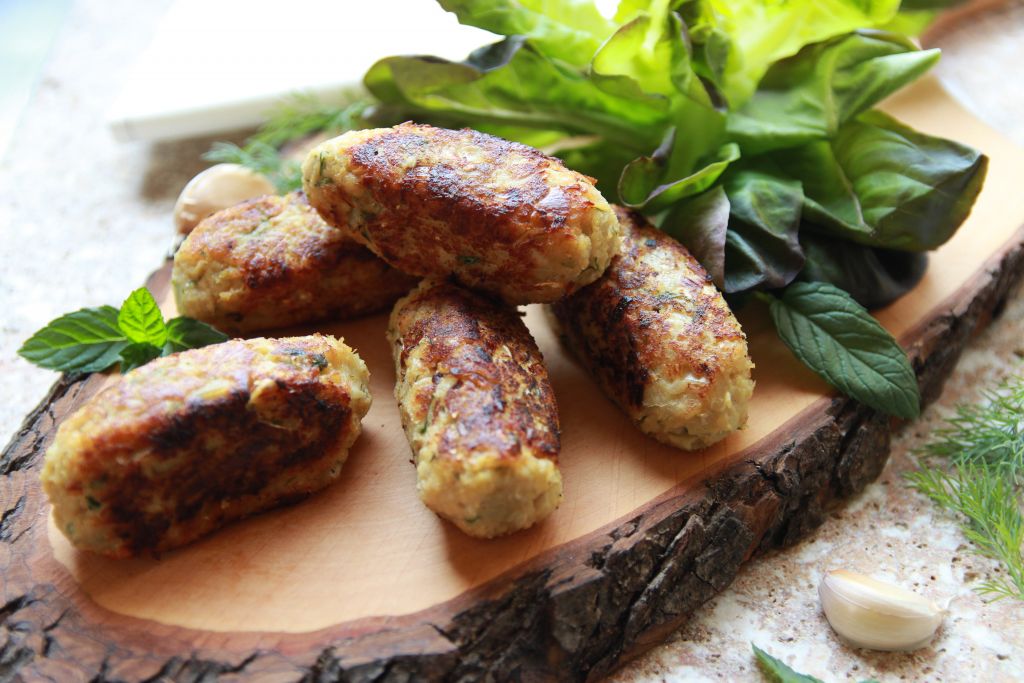 These baked vegan potato latkes are crunchy on the outside and super soft on the inside. Baked in the oven with a drizzle of olive oil, they naturally require a lot less oil than the fried version. Personally I prefer the baked version, in fact, they taste just as good, if not better! With just 6 ingredients and minimal prep time, these Jewish delights are an all time favorite at home, and ridiculously easy to whip up.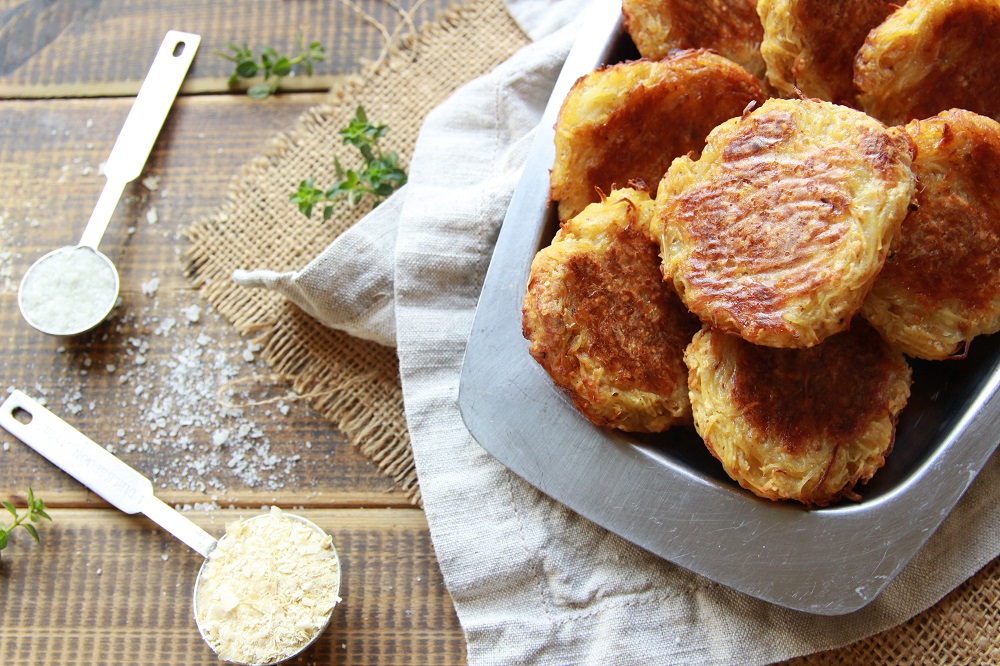 What's not to love about these adorable Sweet Potato Boats? These sweet potato boats are first roasted in the oven. Next, they're topped with caramelized onions, freshly chopped mint, and parsley, and finally drizzled with whole grain tahini. You simply can't go wrong with this eye-pleasing, mouthwatering dish.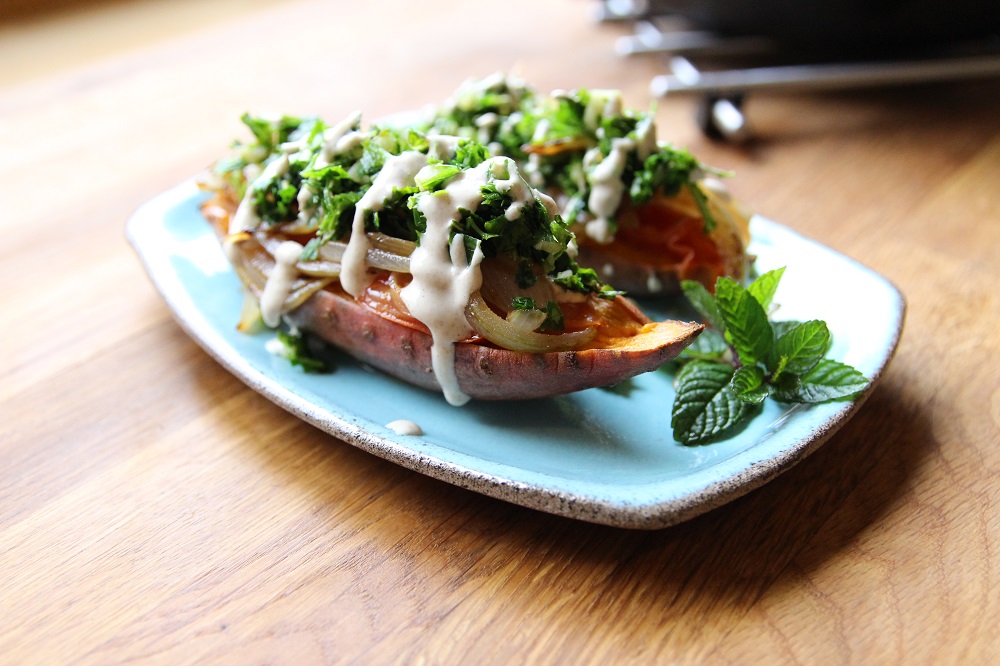 So, there you have it. 5 incredibly delicious vegan starter recipes that everyone will love and you should try.
Be sure to let me know how your dishes turned out when you decide to give them a go. And if you have an Instagram account, tag me @lets_brighten_up I'd love to see your creations.
Pin These 5 Incredibly Delicious Vegan Starter Recipes For Later!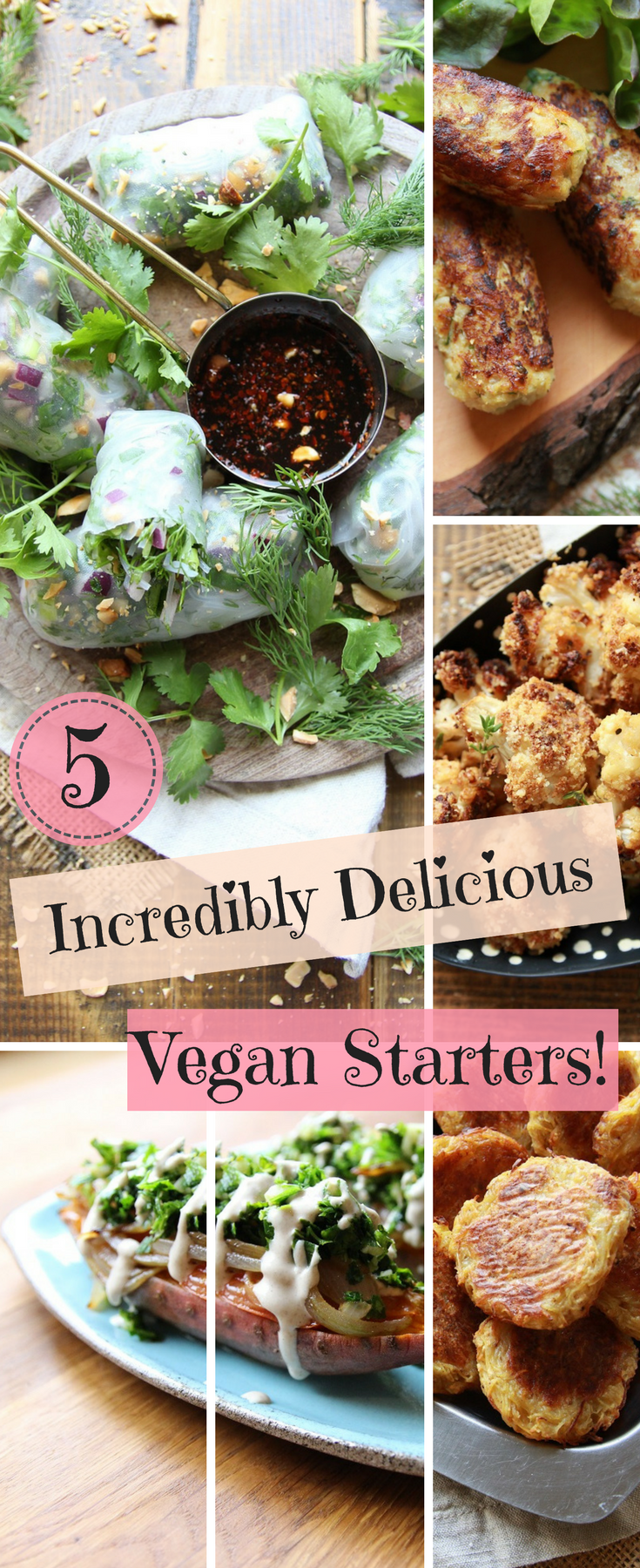 Lots of love from Elinor, Let's Brighten Up xo