Hope your Monday is going as great as mine is. I have been very productive this morning, experimenting away in my cozy kitchen. Some of the recipes turned out luxurious, others creamy. I can't wait to share them with you all! So, getting back on topic, I whipped up these superb super easy chocolate chip vegan cookies which went perfectly with my coffee.
They were exceptionally soft, comforting, and did I mention they go great with coffee? These vegan chocolate chip bars are quick and easy to make, and they're also made with whole wheat flour.
Just pop a few in your kid's lunch box and see how much they'll love them too.
But enough talk from me, let's whip us up some chocolate chip cookie bars.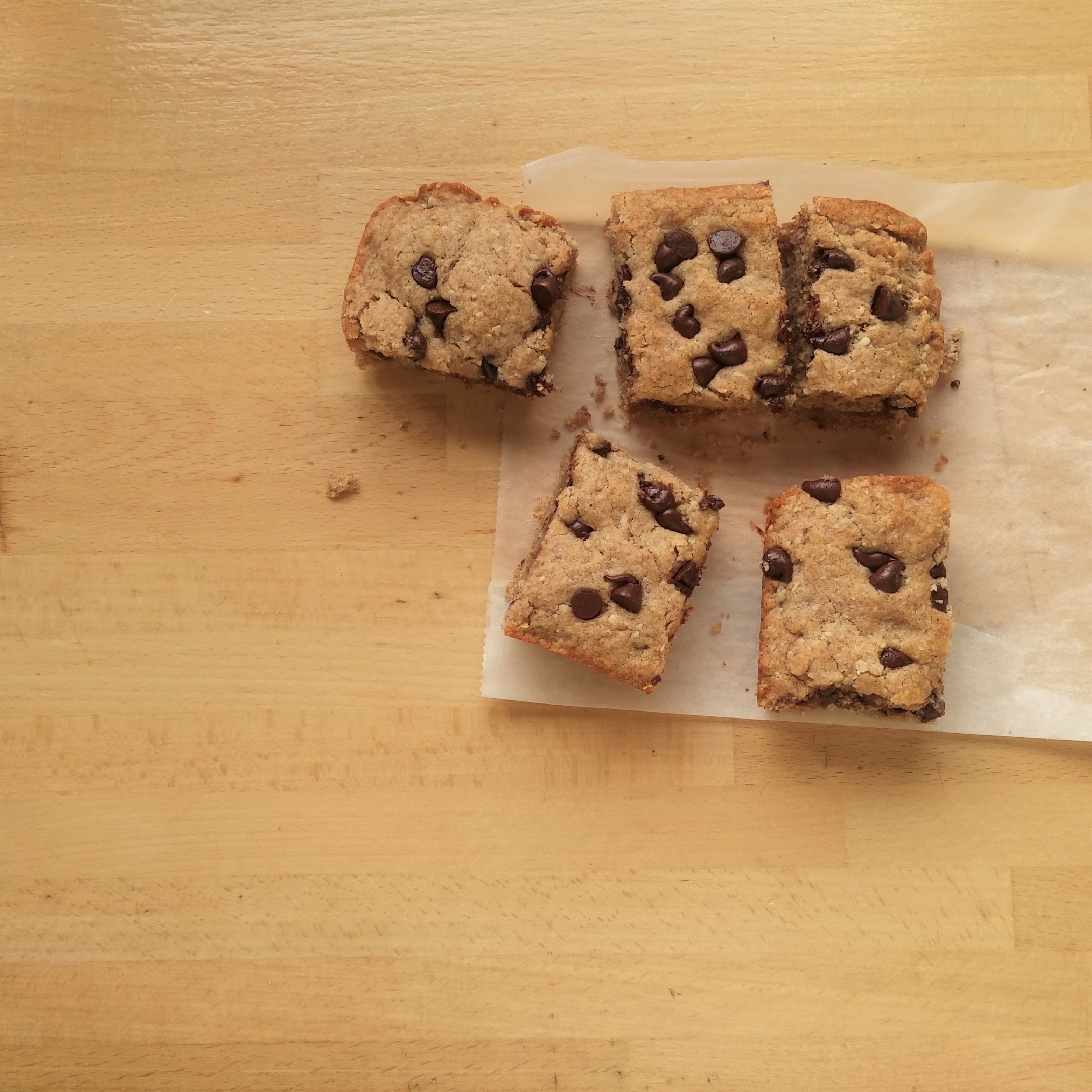 What You'll Need
Makes 6 deliciously easy chocolate chip vegan cookie bars
1 cup of Whole wheat flour
1/4 cup of Potato flour
1/4 cup Tapioca flour
1/2 cup of Almond Flour
Pinch of salt
1/4 cup Demerara sugar
1/2 cup of Almond milk
1 and a 1/2 teaspoons of Baking powder – without aluminum
1/4 cup of Coconut oil – melted
Splash of vanilla
1/2 cup of Chocolate chips
Instructions
1. First of all, preheat your oven to 356 degrees F (180 degrees C).
2. In a bowl, mix all the flours, the whole wheat, almond, tapioca, and potato, together. Add the sugar, salt and baking powder and mix well.
3. Next, melt the coconut oil and add the almond milk and a splash of vanilla. Mix then add to the dry ingredients.
4. Add the chocolate chips to your vegan chocolate chip cook bars and transfer to a baking pan lined with baking paper. Almost finished.
5. Bake until lightly golden brown, about 10 – 15 minutes 🙂
6. Take out of the oven, make yourself a good strong coffee.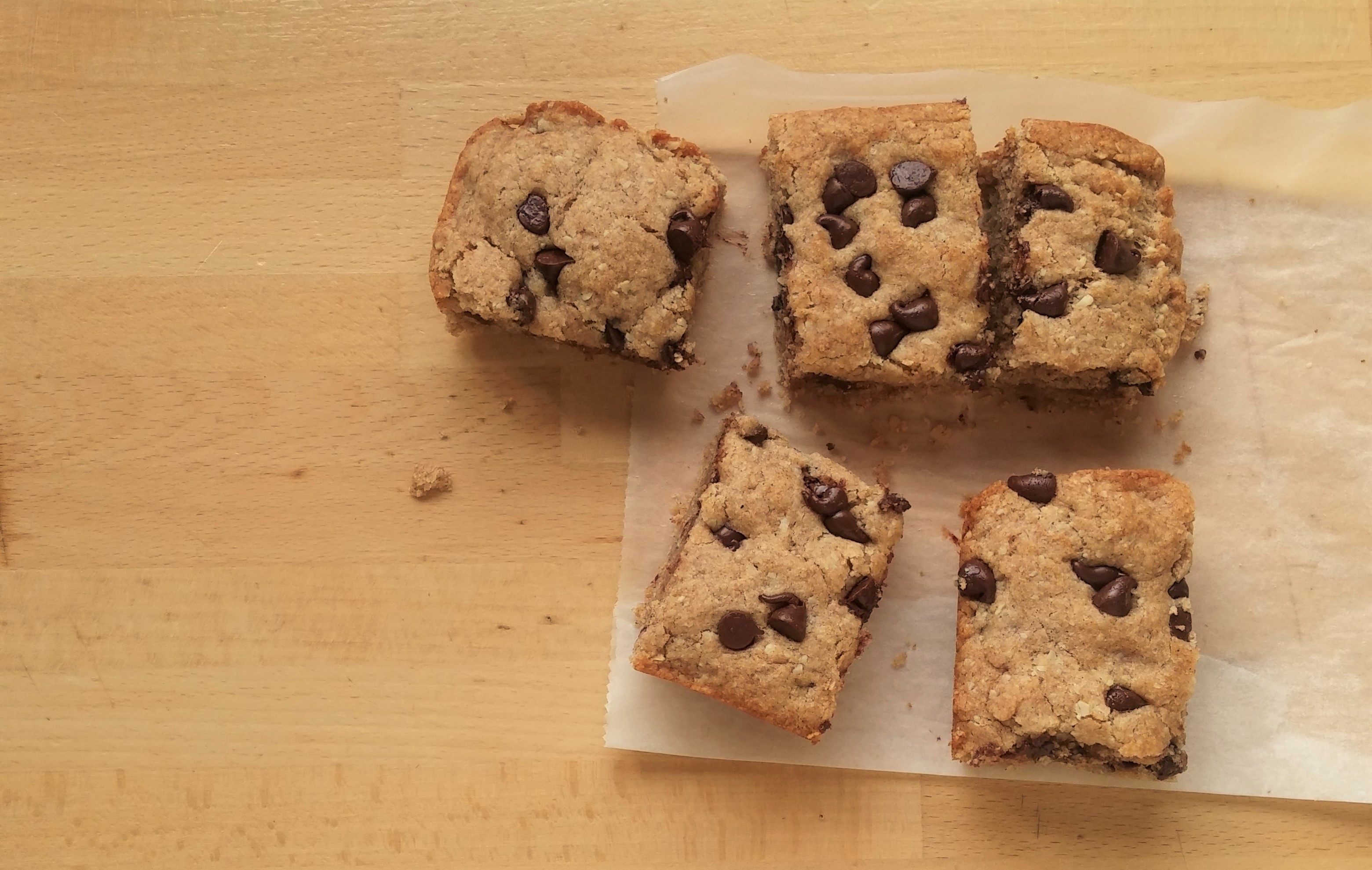 Slice the bars and E N J O Y immediately!
You can follow me on Facebook darlings, in order to get my latest delicious recipes 🙂
Plus, while you're here, check out my many scrumptious sweet treats that I'm sure you'll love.
lots of love from Elinor
Let's Brighten Up xo