I can't believe it's taken me this long to make homemade vegan tortillas! So many missed opportunities, gone to waste, all because I thought they were too much work. Well, these delights were ready in 10 minutes, required just 5 basic ingredients, and were a piece of cake to make. Plus, I learned a few things, while I was in the kitchen.
The pan should be smoking HOT, to ensure best results. If you want them perfectly round, then use a bowl, as a stencil, to cut around it, but if you're going for the rustic look, then no need. The thinner you roll them, the better your tortillas will turn out. You should wait for your tortillas to bubble, and only then flip them over, and finally, there is no need to oil the pan.
So, now that we've got that out of the way, let me just say that this hassle free, straight forward recipe will have you in the kitchen at least once a week, for tortilla night! 🙂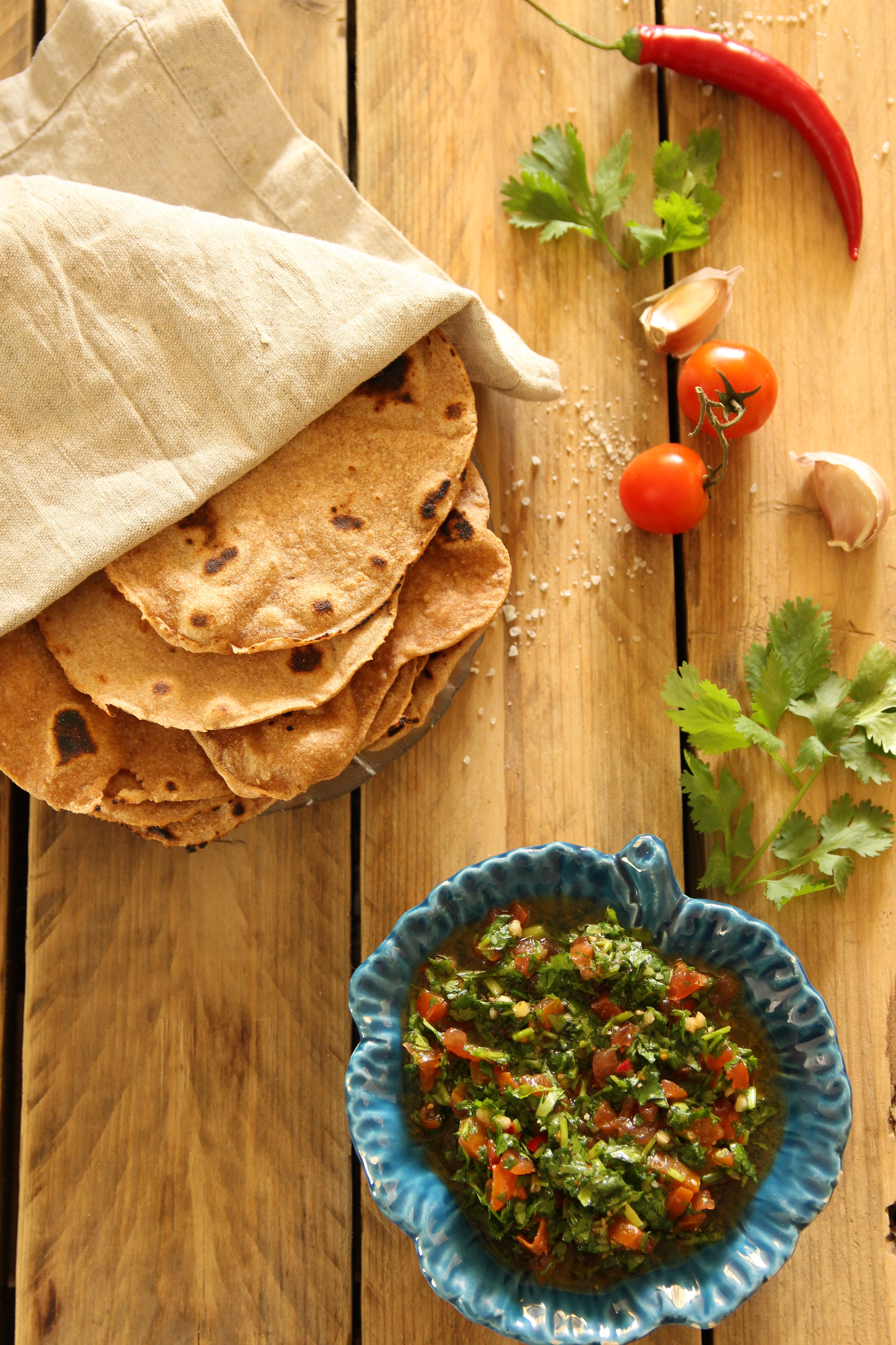 What You'll Need
Makes 10 small vegan tortillas, or 5 large
1 Cup of Whole Grain Spelt Flour
1 Teaspoon of Sea Salt
2 Tablespoons of Olive Oil
1/2 Cup of Hot Water
1/2 Teaspoon of Baking Powder
For the salsa
Handful of Fresh Coriander
Sea Salt and Black Pepper to taste
4 Cherry Tomatoes
2 Garlic Cloves
3 Tablespoons of Olive Oil
1 Teaspoon of Finely Diced Red Chili
Squeeze of Fresh Lemon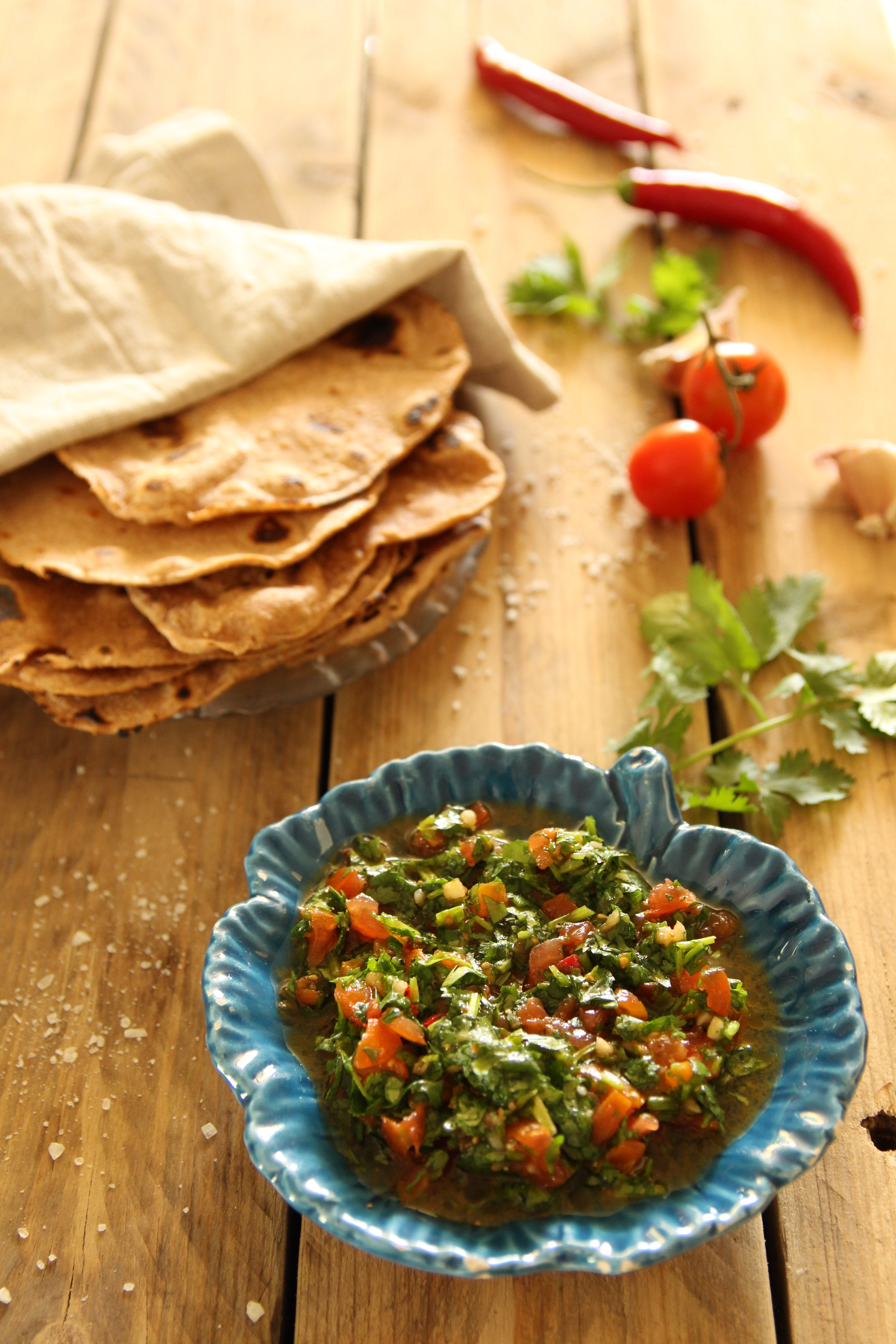 Instructions
1. First, boil half a kettle of water.
2. Next, place the spelt flour, sea salt, and olive oil into a bowl, and mix with a wooden spoon. Carefully add the boiling water, and mix well until the mixture comes together.
3. Add the baking powder, mix, and transfer the dough onto a floured counter top.
4. With floured hands, knead the dough for 1 minute, making sure your counter top, and hands, are always lightly floured.
5. Next, divide the dough into 10 even pieces if you're going for the rustic look, or 8 if you want to shape them. Your scraps will add up to 2 extra tortillas.
6. Flour your rolling pin, and roll the dough as thin as possible, remembering to rotate, and flip it over constantly, so the dough won't stick to your counter top. Don't place them on top of each other, or they will stick together by the time you're done.
7. If you want rustic shaped tortillas, then your tortillas are ready for the pan. If not, take a round 6-inch (15 cm) bowl, place it on top of the rolled dough, and cut around it. Roll the dough scraps into 2 extra tortillas.
8. Heat a non-stick sauce pan, until it's smoking hot, then add one tortilla at a time. When it starts to bubble, and the bottom starts to color, flip it over. When the other side has also slightly colored, transfer it to a serving plate, and cover with a towel.
9. Repeat this step, making sure your pan is smoking hot every time, until all your tortillas are ready. 🙂
For The Salsa 
1. Chop the coriander and garlic, and finely dice the cherry tomatoes, then add them into a small serving bowl.
2. Add the olive oil, the finely diced red chili, a squeeze of lemon, sea salt, and black pepper to taste, and your salsa is ready to serve.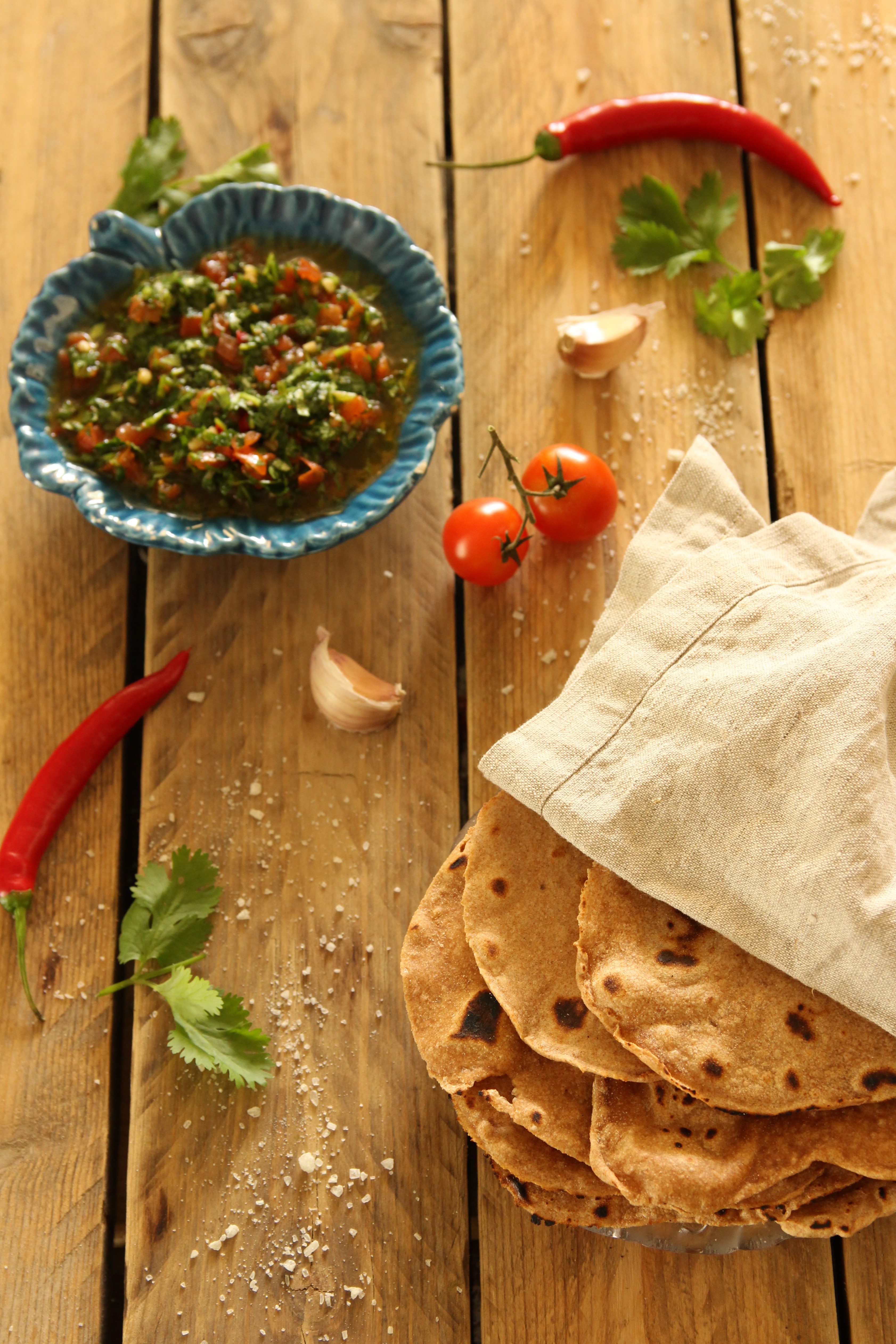 But what's for dessert? Well, whether you want a muffin, energy ball, or raw treat for dessert, I've got plenty of options for you to choose from. 🙂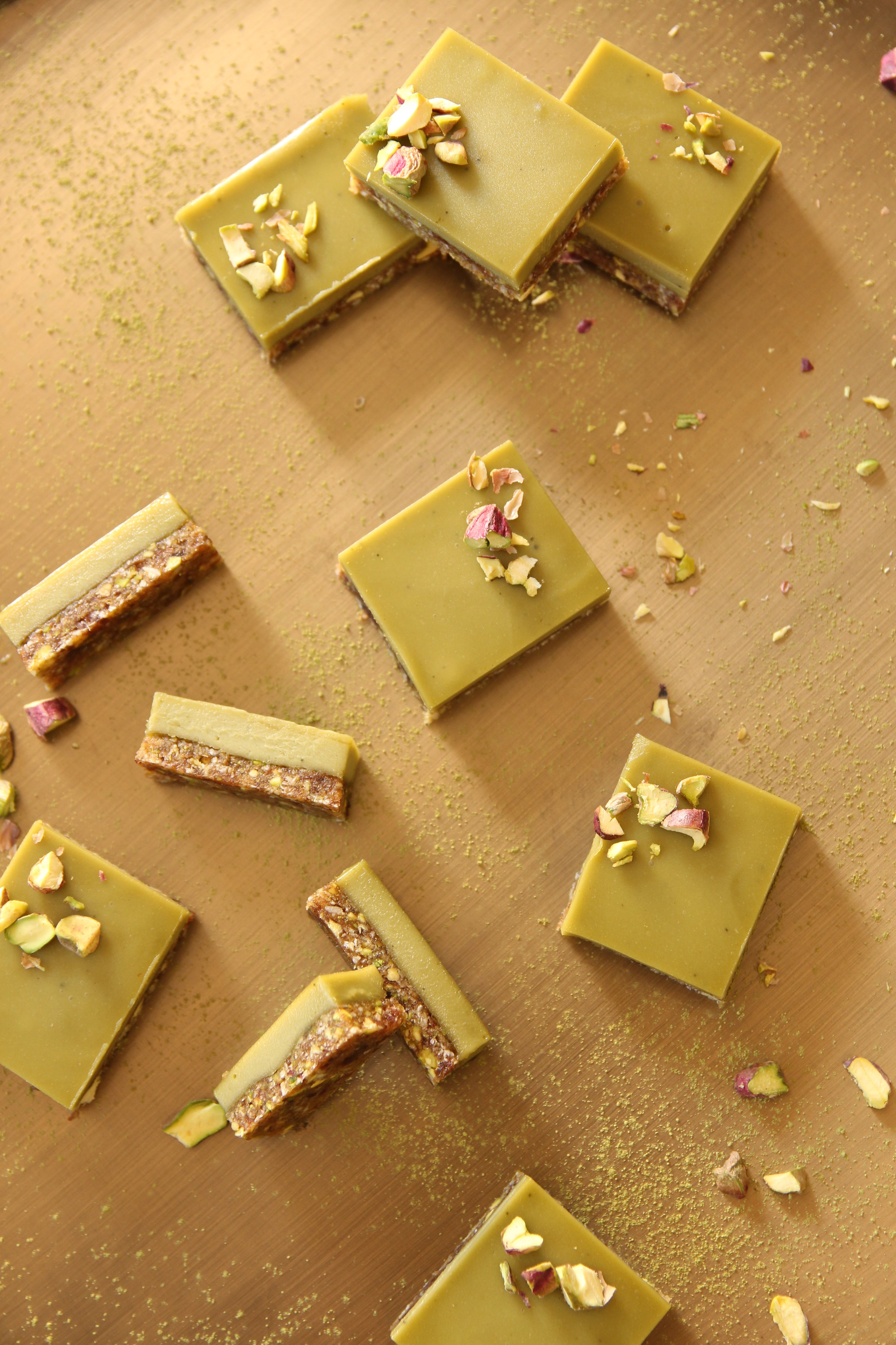 Until next time,
Have A Bright Day xx