This has got to be my favorite vegan chickpea burger recipe to date! It's packed with flavor, really easy to make, and goes great with just about anything. Serve them with some drizzled tahini, on their own, with a salad, or in a bun, it's up to you.
I started by frying a generous amount of onions and leek until they started to brown. Then I added some crushed garlic, seasoned well with sea salt and ground black pepper, added a hint of curcumin (turmeric) powder, and bound all that goodness together with almond butter, and mashed chickpeas.
It took me a few attempts and many dirty dishes, but in the end, I succeeded. These vegan veggie patties are perfectly spiced, have just the right amount of lemon juice, toasted walnuts, and fresh parsley, plus they are incredibly delicious!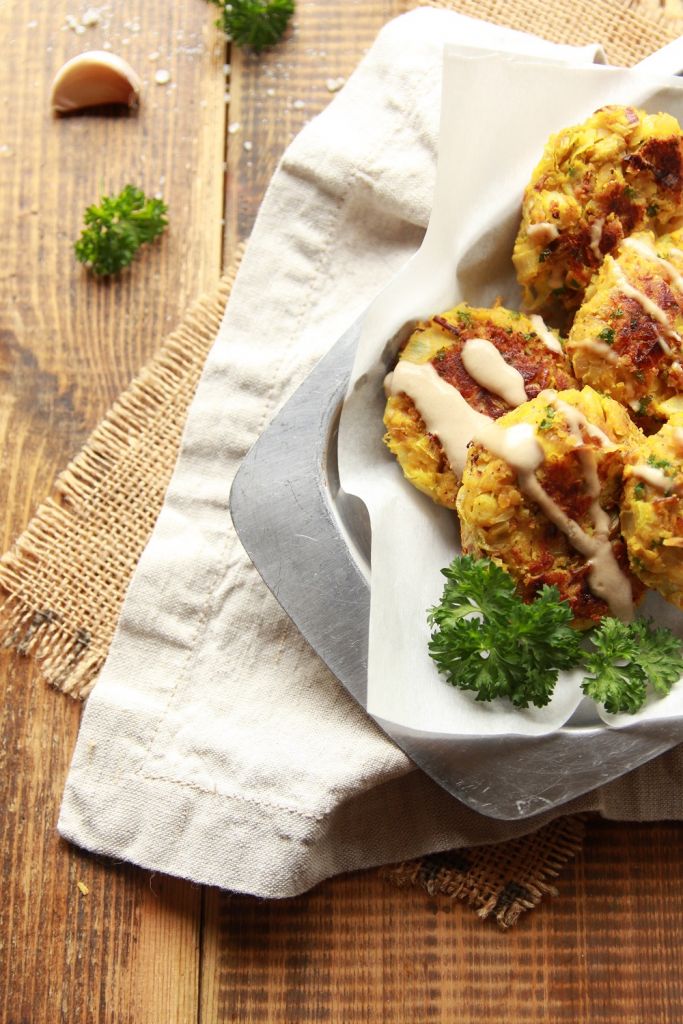 What You'll Need
Makes 4 big or 6 small chickpea patties
1 Cup (130 gr) of Cooked Chickpeas
1 Cup (160 gr) of Sliced Leek
1/2 Cup (75 gr) of Diced Red Onion
2 Garlic Cloves (8 gr)
1/4 Cup (30 gr) of Walnuts
Sea Salt and Pepper to taste
1/4 Teaspoon of Curcumin Powder – Turmeric
1 Teaspoon (4 gr) of Lemon Juice
1 Tablespoon (13 gr) of Almond Butter, or Tahini
Roughly 10 stems of Fresh Parsley, a small handful
2 Tablespoons (20 gr) of Olive Oil
Instructions
1. Start by draining your cooked or canned chickpeas, then set them aside while we make our chickpea patties.
2. Next, finely chop the leek, discard the top green portion, crush the garlic, peel and finely dice the red onion.
3. Heat a skillet pan on medium heat, then add the walnuts, and toss until they start to slightly color. Transfer onto a plate to cool down, then finely chop them and set aside.
4. Reheat the pan, then add a tablespoon of the olive oil, along with the leek, garlic, and onion. Cook until they start to sweat and lightly brown, occasionally stirring. Don't wash the pan just yet, we'll use it in a few minutes.
5. In a food processor, roughly blend the chickpeas, then transfer to a bowl and add the curcumin powder, (tumeric), sea salt and pepper to taste.
6. Next, add the almond butter, or tahini, and the lemon juice, and combine your onion mixture with your chickpea mixture. Finely chop the fresh parsley and add it to the chickpea mixture along with the chopped walnuts.
7. Finally, give all of that goodness a mix, then divide into 4 big, or 6 small, chickpea patties.
8. Reheat the skillet pan again. Add the remaining tablespoon of olive oil, then add the burgers and cook until each side is nicely colored.
9. Transfer the vegan chickpea burgers onto a plate, and serve with a drizzle of tahini, on their own, or paired with a few salads.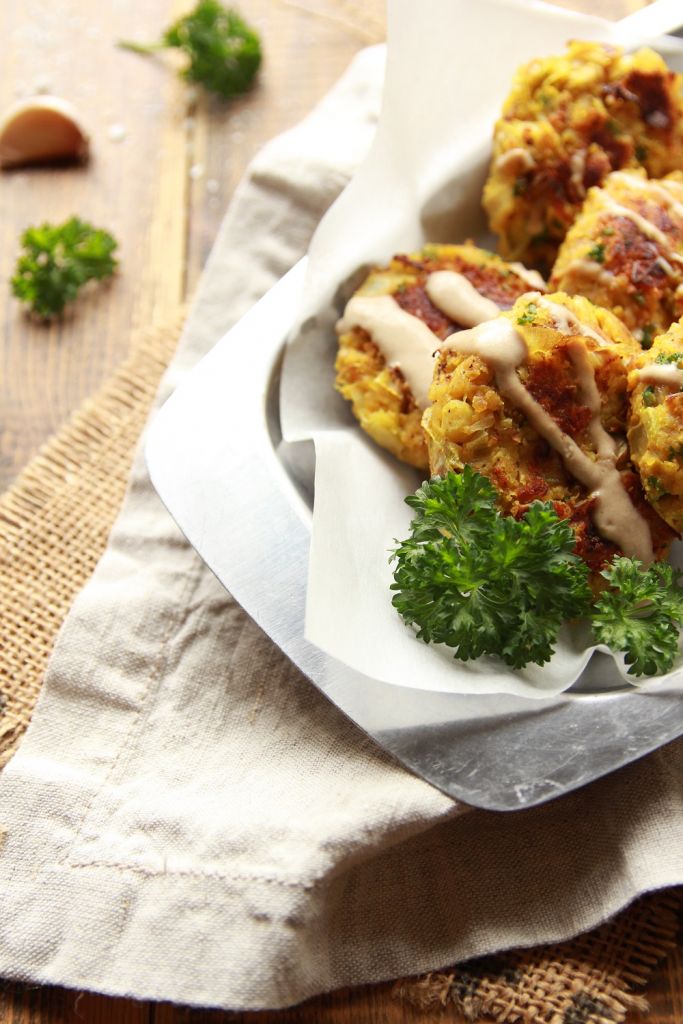 Did you make my super easy vegan chickpea burger recipe? Let me know in the comments below, or tag me on Instagram @lets_brighten_up.
Until next time, have a bright day xx