I was in the mood today for some serious comfort food! It's cold, and I've come down with a case of the sniffles. So, I decided to spoil myself, and make these warm and welcoming, vegan,  moist,  gluten free apple and coconut crumble dishes. That's right! This is yet another one of my super easy recipes, that taste like a drop of heaven in your mouth!  Plus, they're ready in under 30 minutes!
These crumble dishes are perfectly infused with coconut and cinnamon, Yum! Moist and juicy, super quick and easy to make, egg free.
These vegan friendly, gluten and dairy free quick apple crumble dishes will have you wanting to devour them all 🙂
What You'll Need
Makes 2 individual dishes of this delicious apple and coconut crumble
For the easy crumble recipe
Coconut Sugar
Cold Coconut Oil
For The Apple Filling
Apples
Cornstarch
Coconut Sugar
Pinch of Sea Salt
Instructions
1. Pre heat your oven to 340 degrees F (170 C)
For the crumble
1. First, weight your shredded coconut and almond flour* into a bowl and add the chopped almonds.
2. Next, in a small pot, heat up the coconut oil and the pure date syrup, watch it, because it'll melt quickly.
3. Once melted, pour onto your dry ingredients, and give it a good, quick mix. Don't wash the pot just yet, we'll use it for the filling.
For the apple filling
1. Peel and cut your apple into roughly 0.6 inch (1.5 cm) cubes, and place in a bowl.
2. Next, add the splash of vanilla, 1/4 teaspoon of cinnamon and a squeeze of half a lemon, save the other half for your salad, to your apple bowl, and give it all a good mix.
3. Transfer everything into the pot we just used for the crumble, and heat for about 2 minutes, stirring occasionally.
* I blend my almond flour at home, in my food processor, using blanched almonds. That way I know they are super fresh. If you decide to make a larger amount, store in the fridge.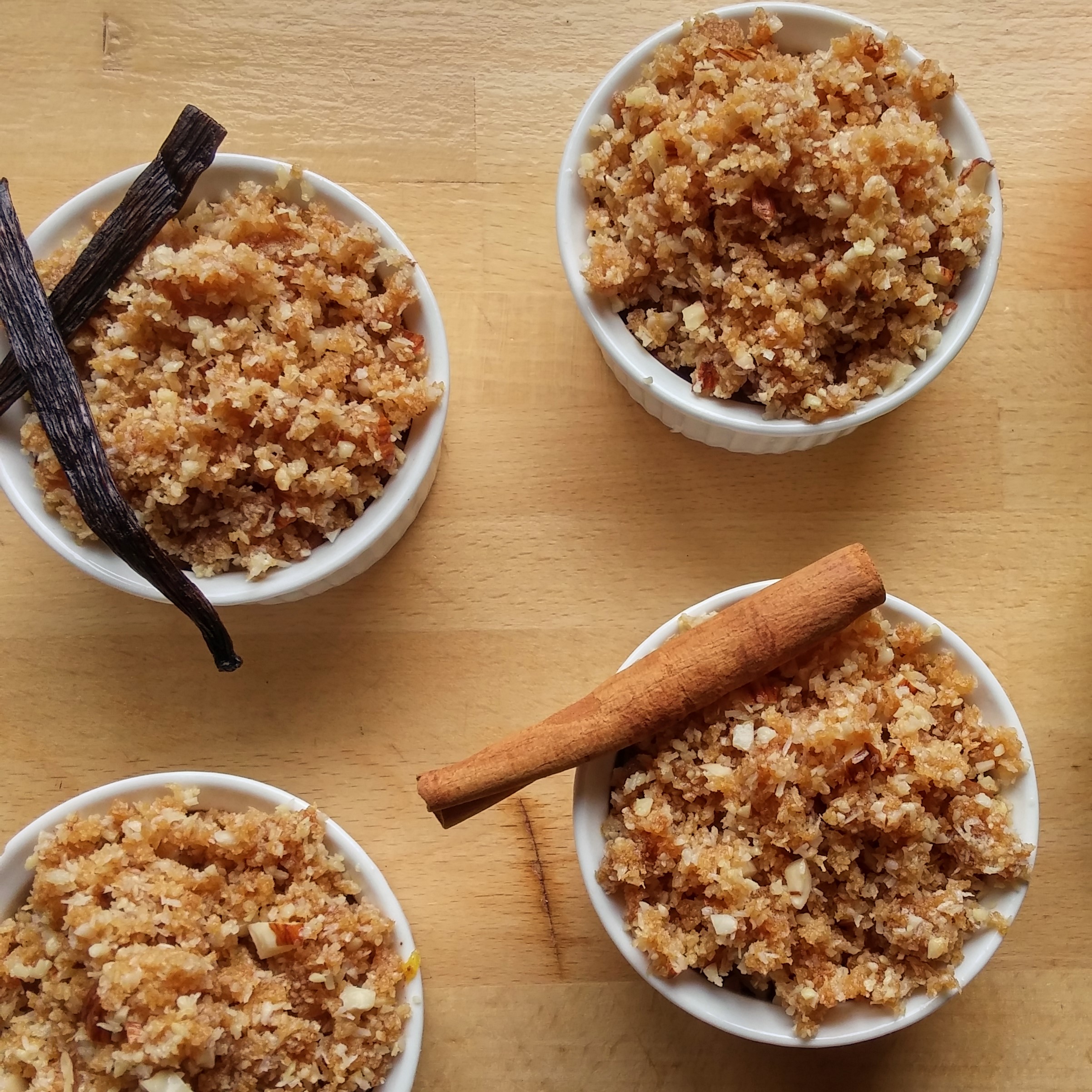 4. Almost finished, now evenly divide your apple mixture into 4 individual dishes or two slightly bigger mugs, and top with the coconut crumble.
5. Pop into the oven until golden brown, about 15 – 20 minutes.
6. Expect a sweet cinnamon and apple aroma perfuming your house once these apple and coconut crumble dishes are ready!
7. Finally, serve these delights warm with a dab of pre chilled whipped coconut cream.
So, there you have it, a great quick and easy recipe for two to try this weekend.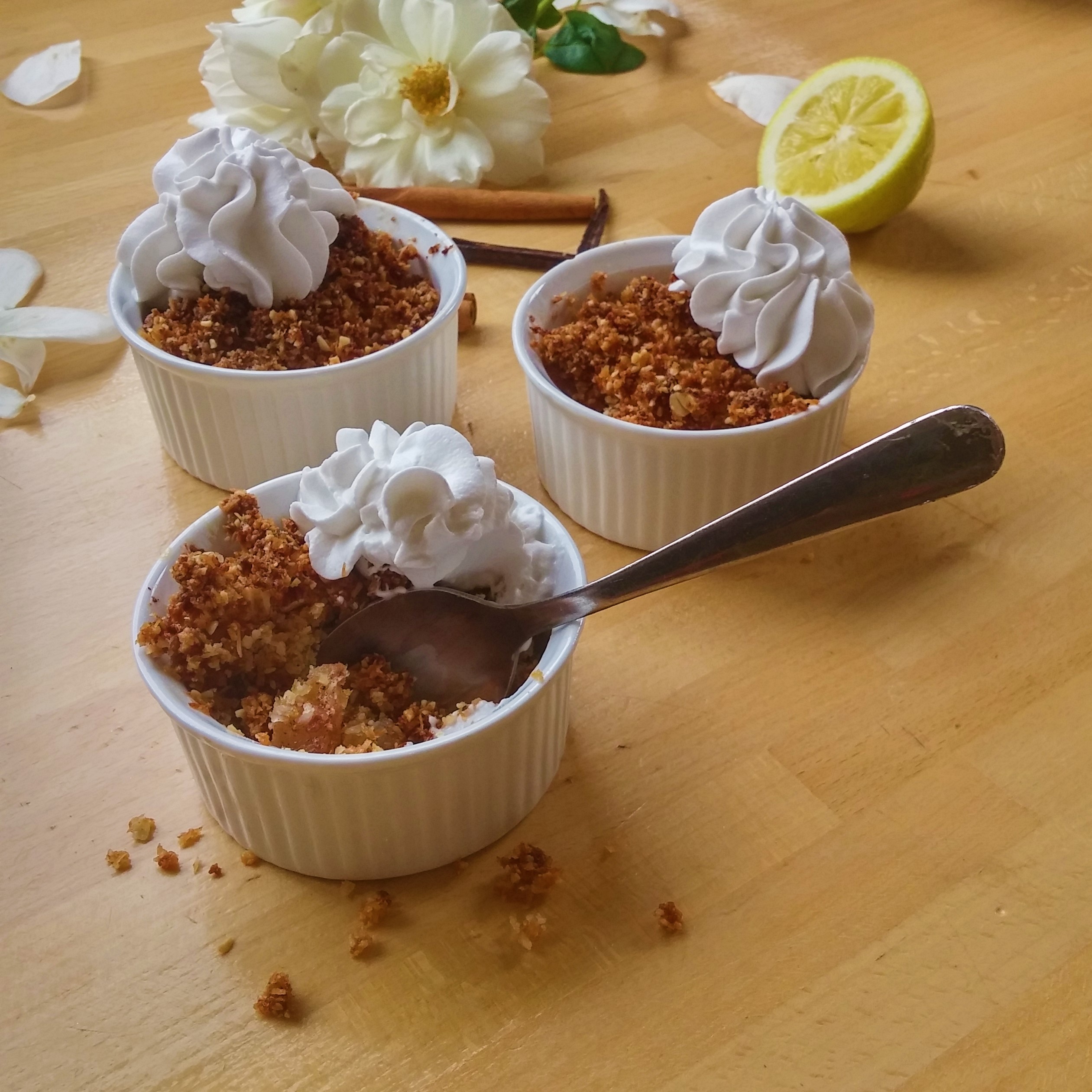 P.s I couldn't resist trying one of these before I photographed them, they were that good, and definitely brought up my spirits 🙂
Did you love this recipe as much as I did? I've got plenty more super easy recipes like this here.
Are we Facebook FRIENDS yet?
Until next time darlings,
Have A Bright Day xx