Hi everyone so, as promised for all of you who are following me on Facebook, I present the recipe of this delicious, comforting, leek and onion soup. Also, for anyone new here welcome. 🙂
So, my healthy version of onion and leek soup turned out a blast! Rest assured it'll brighten up any cold or gloomy day. It's vegan and it'll seriously impress your family, kids and guests. It's the perfect comfort meal, just minus all the junk.
Loaded with flavor, from thyme to dill to juicy onions and leeks, this soup is one of my favorites! It's super quick and easy to make, plus tastes oh so good. So let's cook us up a soup, because who doesn't love a comforting soup on a rainy day?
What You'll Need:
2 Leeks
2 Onions
6 Cloves of garlic
1 Zucchini
1 Potato
Handful of fresh dill
6 Stalks of thyme
Sea salt
Course black pepper
Drizzle of olive oil
Water
Instructions
1. First, wash and slice the leeks, peel and cut the onions in half, and cut into long strips. Heat up a pot on medium heat, add a drizzle of olive oil and add the onions and leek.
2. While the leek and onion soup starts cooking away, add the thyme leaves, pinch or two of salt and pepper and give it all an occasional stir.
3. Next, peel the garlic cloves and finely slice them, adding it to the pot.
4. Peel the potato and finely slice, along with the zucchini, into thin strips, add to the pot and stir.
5. After about 5 minutes you'll notice that the onions and leek are starting to brown, Perfect! This will give our soup that extra flavor.
6. Cover everything about 1. 5 inches (roughly 4 cm) with water.
7. Finally, add the fresh dill and cook away until the potato's soft, about 20 – 30 minutes.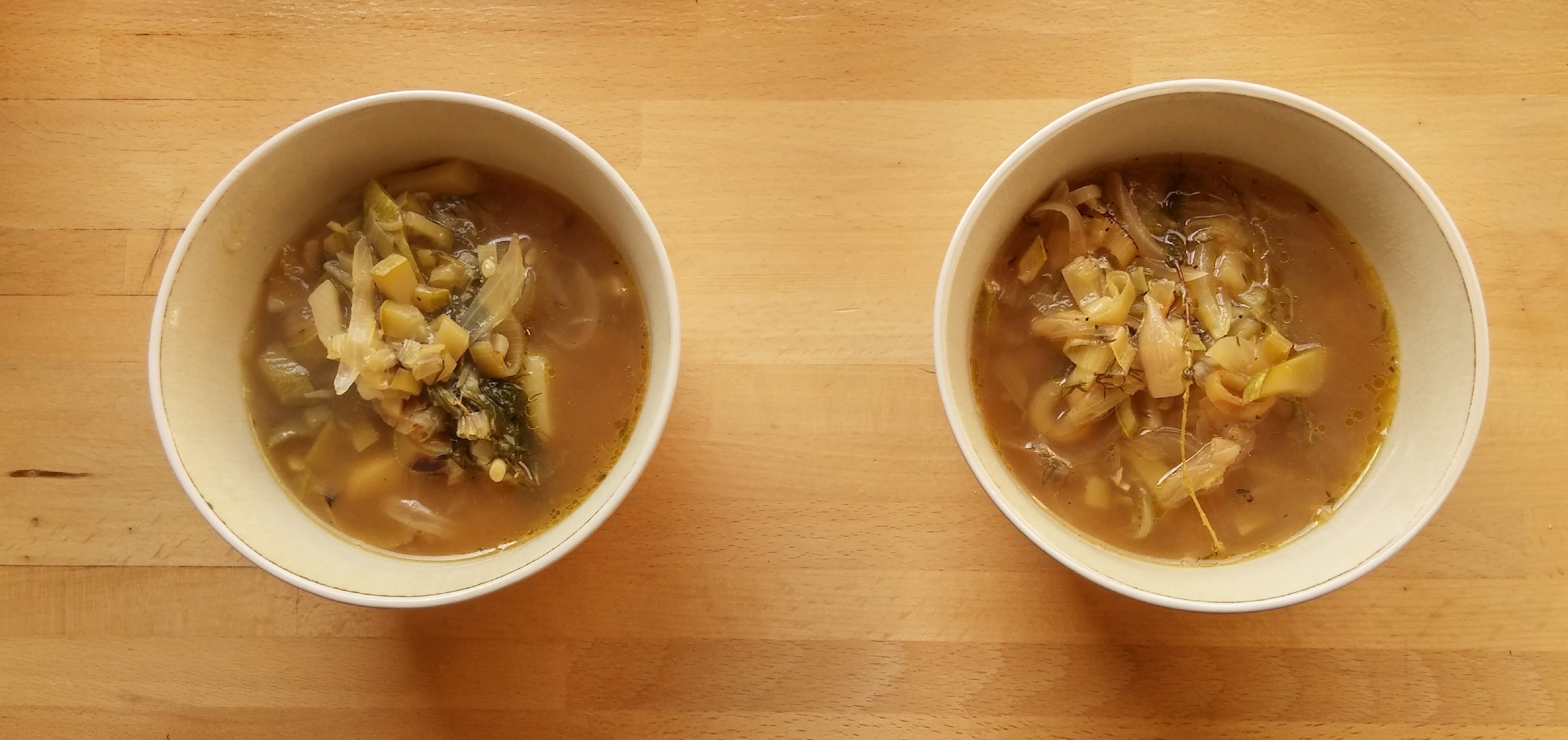 Can be served either on its own or with some grated vegan cheese on top.
E N J O Y
For more great quick and easy recipes click here.
Until next time,
Have A Bright Day xx