Hi darlings, with Valentine's Day just around the corner, I thought I'd share my exquisite, gluten free strawberry shortcake, a perfect treat to try this Valentine's Day. But what makes a sweet treat even worthy of Valentine's Day?
For me it's chocolate, whipped cream, and strawberries, lots of strawberries! 🙂 
This super easy gluten free strawberry shortcake is packed with strawberries, and fluffy whipped cream, plus, it's refined sugar free, and completely vegan!
So, whether your plans are to go out, or stay at home, here are a few irresistibly delicious Valentine treats to try.
Let's Bake Us A Gluten Free Strawberry Shortcake
What you'll need
Makes one 8 inch (20 cm) round gluten free strawberry shortcake
1 Cup of Mashed Bananas
3 Tablespoons of Peanut Butter
1/2 Teaspoon of Baking Soda
1 Cup of Almond Flour
Handful of Walnuts
1 Tablespoon of Maple Syrup
1 Cup of Chilled Coconut Cream
Handful of Peanuts
10 – 15 Fresh Strawberries
For the Shortcake Base
Preheat your oven to 356 degrees F (180 C), then pop the walnuts in for 5 minutes, until lightly toasted. When ready, take them out to cool down.
In a medium bowl, mash the bananas, add the peanut butter, and mix well until combined. Next, roughly chop the toasted walnuts, add the almond flour, 1/2 a teaspoon of baking soda, and mix.
Finally, pour your mixture into a *non-stick 8 inch (20 cm) round pan, and pop your shortcake base into the oven until a tooth pick comes out clean, about 10 – 20 minutes, depending on your oven. When ready, take it out, to completely cool down.
*If you don't have a non-stick pan, simply lightly grease it with coconut oil.
When your vegan shortcake base has completely cooled, take the chilled coconut cream out of the fridge, and place in a bowl. Add a splash of vanilla, the maple syrup, and whip until stiff peaks form, then transfer to a piping bag. To assemble your gluten free strawberry shortcake, simply pipe the whipped coconut cream on top of the cake, and decorate with sliced strawberries and chopped walnuts. What are you waiting for? Dig in!

A Few Extra Sweet Treats Perfect For Valentine's Day
This super easy, gluten free, no bake chocolate tart, is filled with a heavenly rich, dark chocolate, and coffee ganache, and an all-time favorite with my family. It's the ultimate treat to indulge in this Valentine's Day. I've even put together a short how to video on YouTube 🙂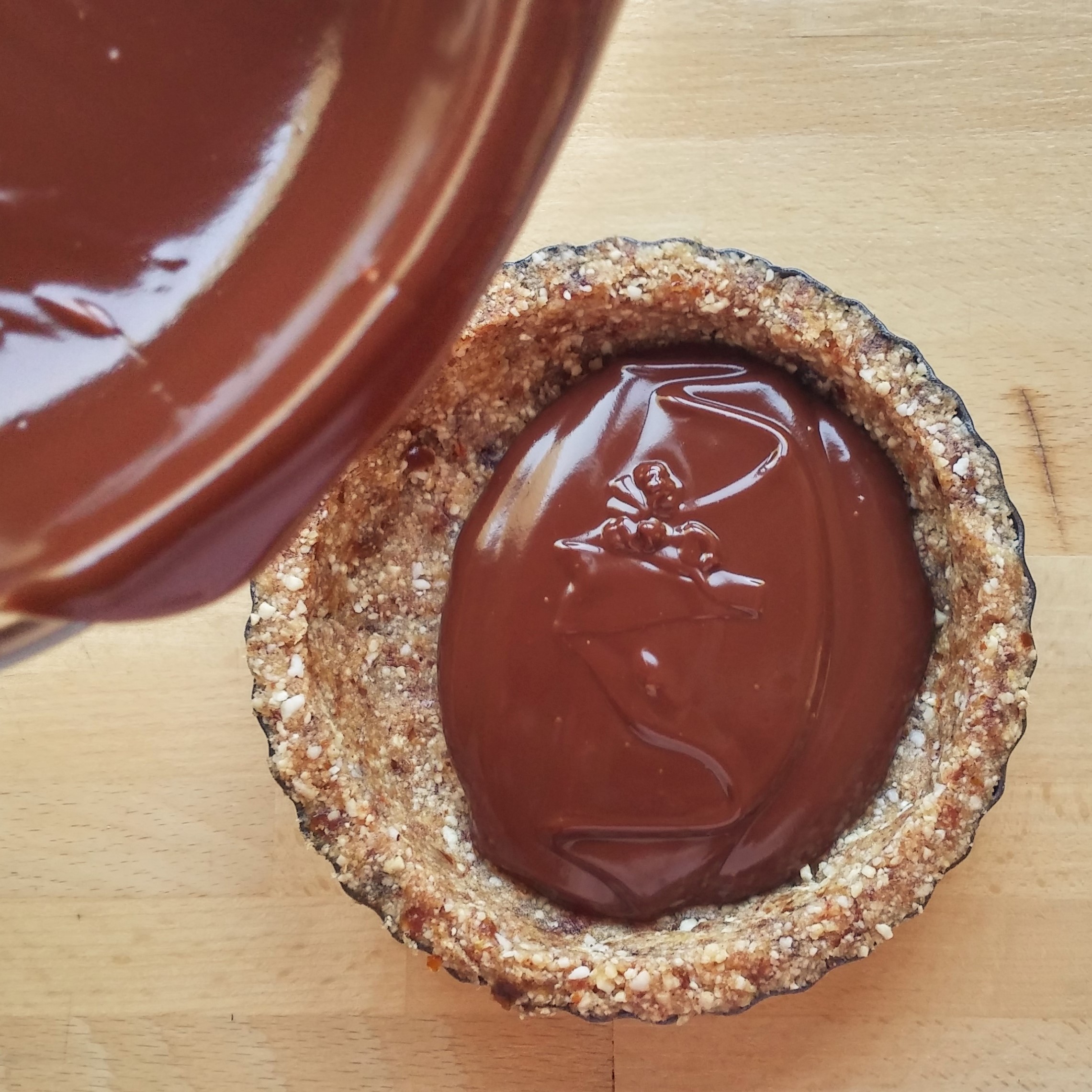 This quick and easy mousse has it all! Chocolate, whipped cream, and strawberries! It's light, fluffy, vegan, and literally ready in 5 minutes!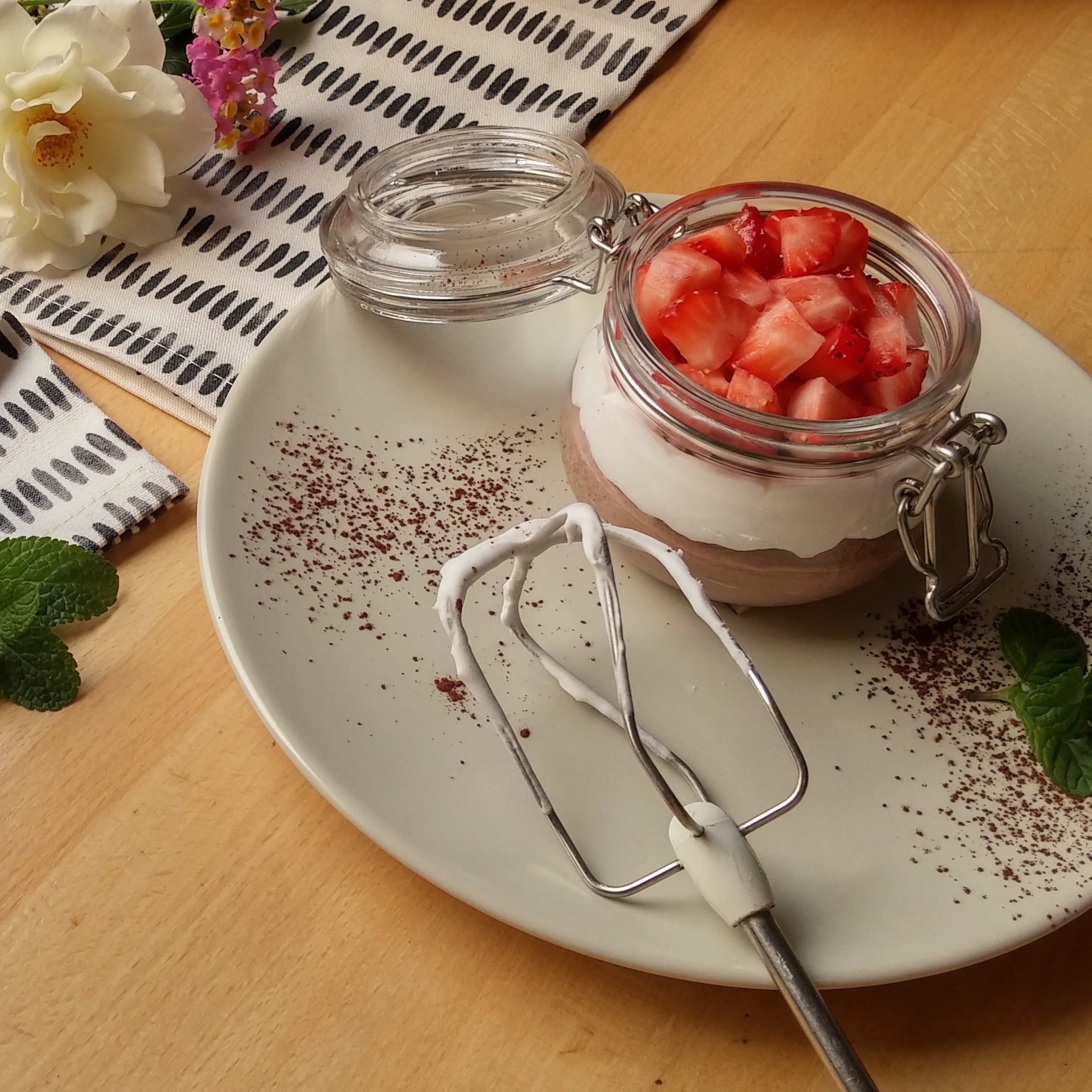 Only 8 ingredients, and a fool proof recipe that's made for you to be creative and spice up! It's packed with chocolate, a variety of nuts and dried fruit, making this chocolate bark another easy to make treat, perfect for Valentine's Day.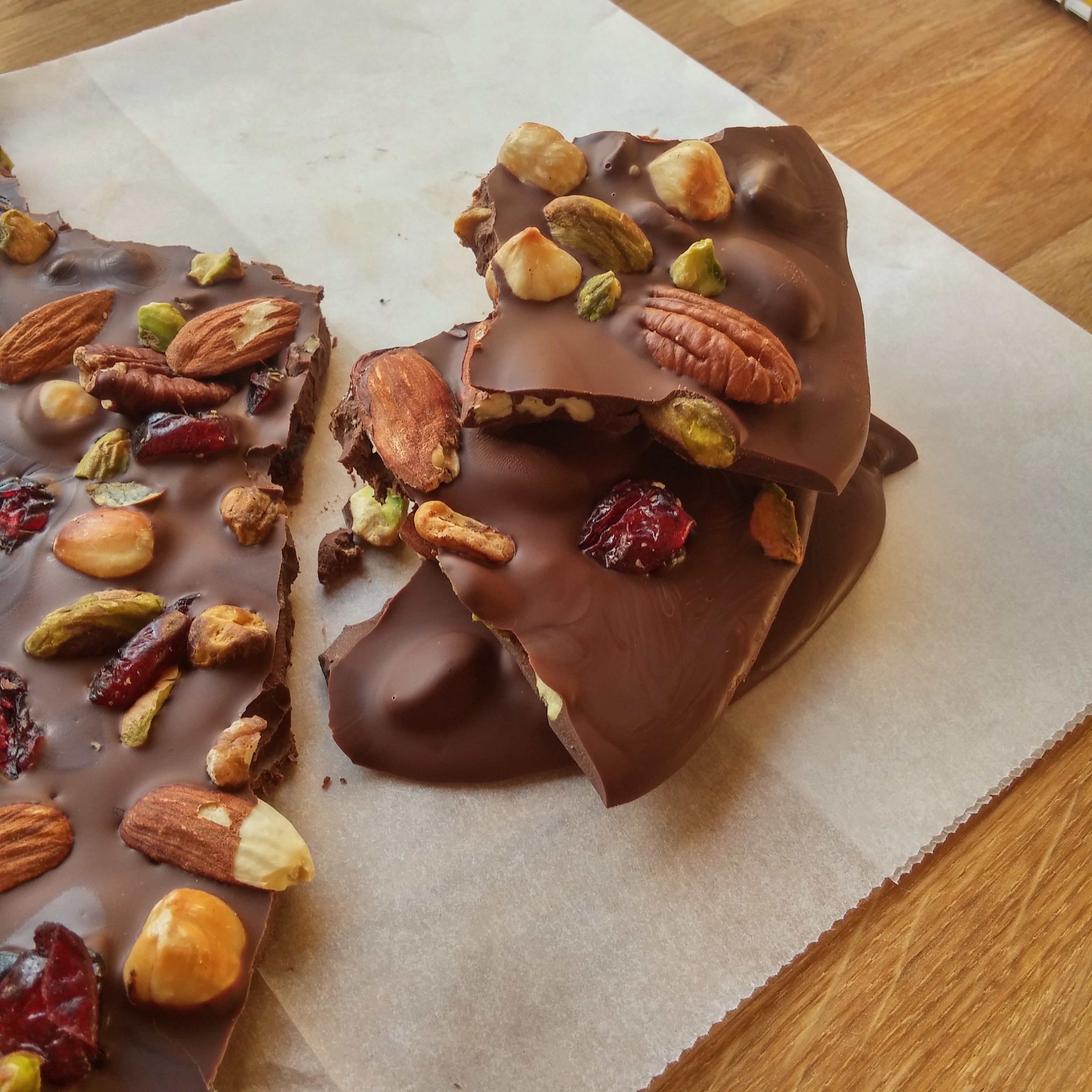 So, there you have it. I hope you all enjoy Valentine's Day, every day of the year! And if you have any questions, I'm all ears, and respond quickly 🙂
Until next time,
Have A Bright day xx