This sun-dried tomato tofu spread has got to be one of my all time favorite staple spreads at home. It tastes a MILLION times better than any store bought, plus you know what ingredients you're putting inside.
I have given this recipe to many of my friends, and even the biggest omnivores LOVED and approved it! The tofu spread comes together in under 5 minutes, tastes incredible, and requires just a few basic ingredients.
It's rich in protein, perfect to spread on a slice of bread, and can easily be turned into "feta" chunks and served with your favorite pasta. All you'll need is a food processor to blend the ingredients together and your spread is ready. Then just store it in an airtight container in the fridge, and enjoy throughout the week.
So, whether you're stressed for time, simply don't want to buy store bought processed spreads, or wish to add more variety to your sandwiches, then I highly recommend you give this tofu spread a try.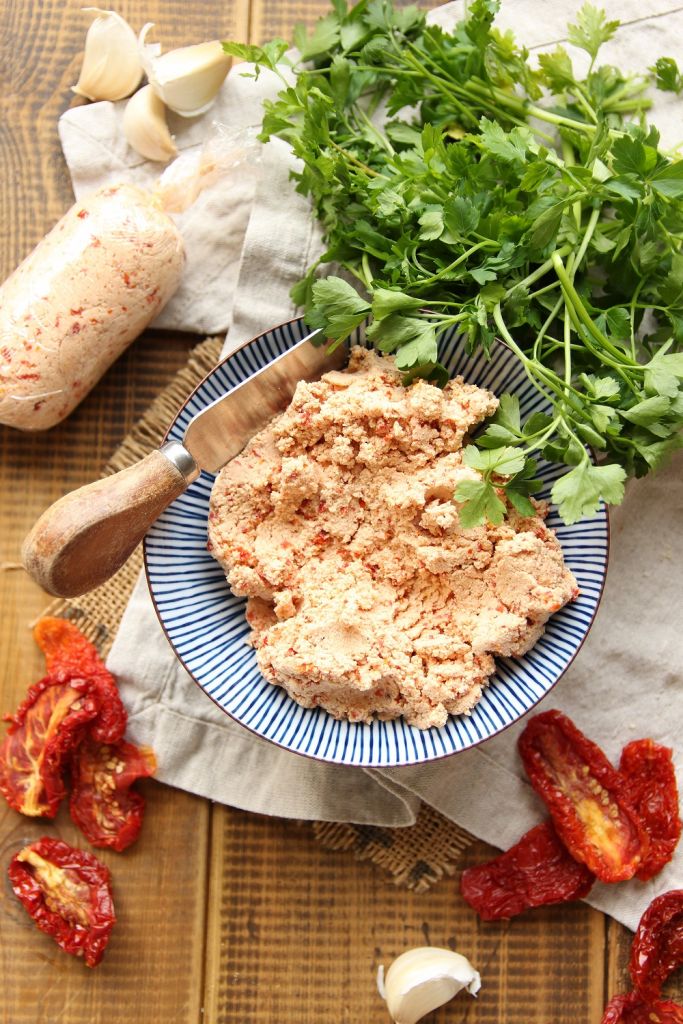 What You'll Need
300 gr of Organic Firm Tofu
1/3 Cup (50 gr) of Sun-dried Tomatoes in a vacuum package without oil
1/4 Cup (15 gr) of Nutritional Yeast
2 Garlic Cloves (8 gr)
20 gr of Lemon Juice
1 Tablespoon (10 gr) of Olive Oil
1/2 Teaspoon of Sea Salt, or to taste
Pinch of Ground Black Pepper, or to taste
Instructions
1. Peel the garlic cloves and place into a food processor along with the sun-dried tomatoes and blend until it starts to break down.
2. Next, roughly cut the tofu into cubes, add it to the food processor, along with the lemon juice, olive oil, sea salt, black pepper, and nutritional yeast and blend until well combined.
3. Adjust seasoning if needed, then transfer the mixture into a container. Cover the surface with plastic wrap, store in the fridge for up to a week, and enjoy!
4. To make "feta" chunks, crumble the desired amount onto a baking tray lined with baking paper.
5. Pop into a preheated oven at 356 degrees F (180 C) and bake for roughly 5 minutes.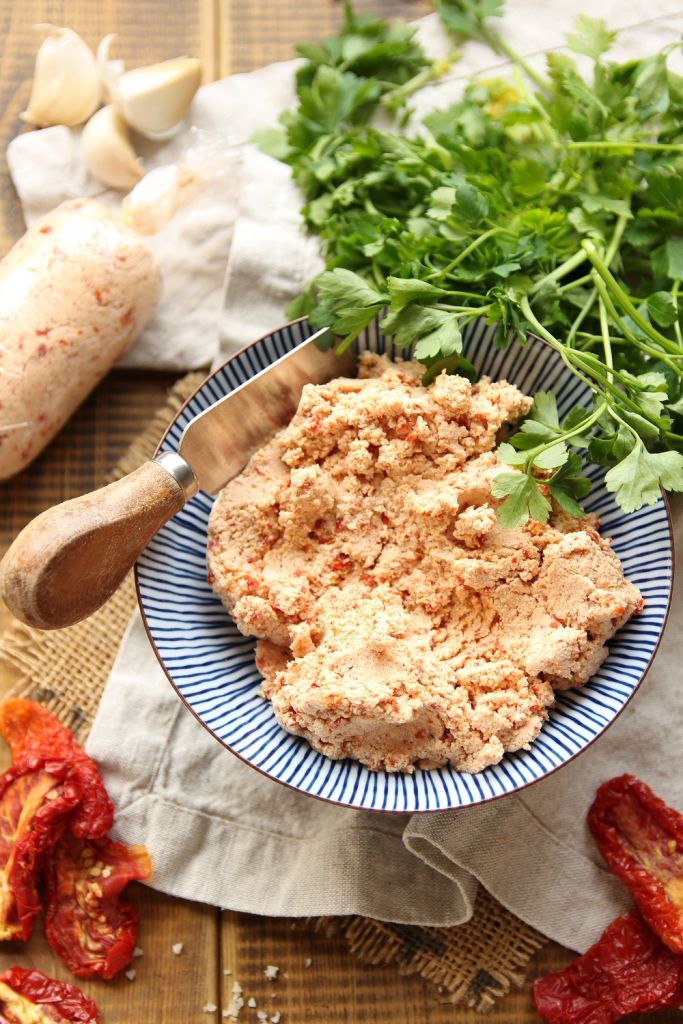 Next time try my incredibly delicious Chickpea And Walnut Burgers.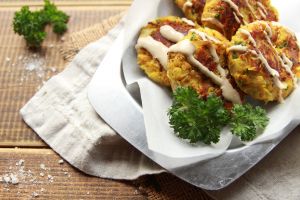 Lotsa love from Elinor, Let's Brighten Up xx