A very gifted chef that I have a lot of respect for, inspired me to make these roasted mini eggplants. The hubby and I had the privilege of dining in his restaurant while we were traveling in Japan a few weeks ago. The only seats available were on the bar, but you'll soon understand why it turned out to be the best food experience I have ever encountered.
As we arrived we were seated and served wet hot towels to freshen up, then listened to the chef as he told us what dishes he recommended. I honestly won't forget that night!
Not only does the chef prepare everything from scratch, he also cooked it each dish right in front of us. Having worked years in restaurants, I know the stress and pressure that occurs during peak hour kitchen service. So, I know it isn't easy to prepare everything from scratch.
Well, this chef had full control of his kitchen, and it was interpreted through each dish that was cooked to perfection, the presentation, and his smile! There were many long moments where the hubby and I just stared at him, intrigued by his every move.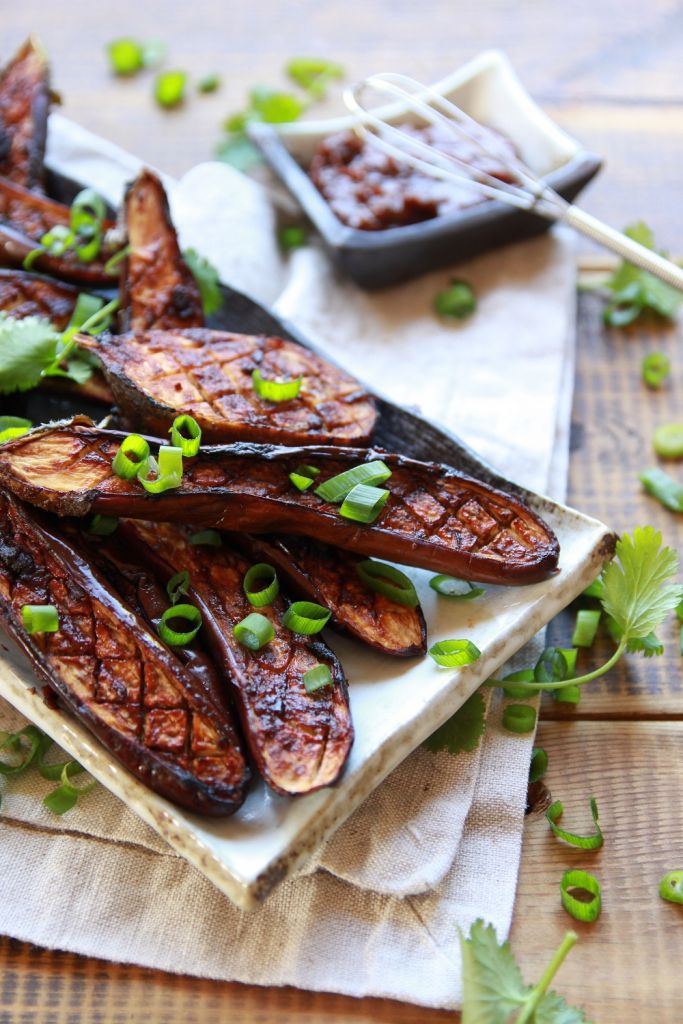 He managed to exceed my expectations when I came across a large wooden bowl displayed on the bar. The bowl was filled with a variety of the freshest vegetables, insane looking mushrooms, and picture perfect mini eggplants, which I'm certain the chef handpicked himself.
We watched as he prepared an eggplant dish I ordered. He fried the mini eggplants for a couple of minutes with a variety of other vegetables, and I won't forget the taste of them, because I have never tried an eggplant that was so al dente before, almost cooked.
I loved how crunchy and flavorful it was, and instantly knew I would prepare a Japanese inspired dish with eggplants when I got back home. And that's exactly what I did!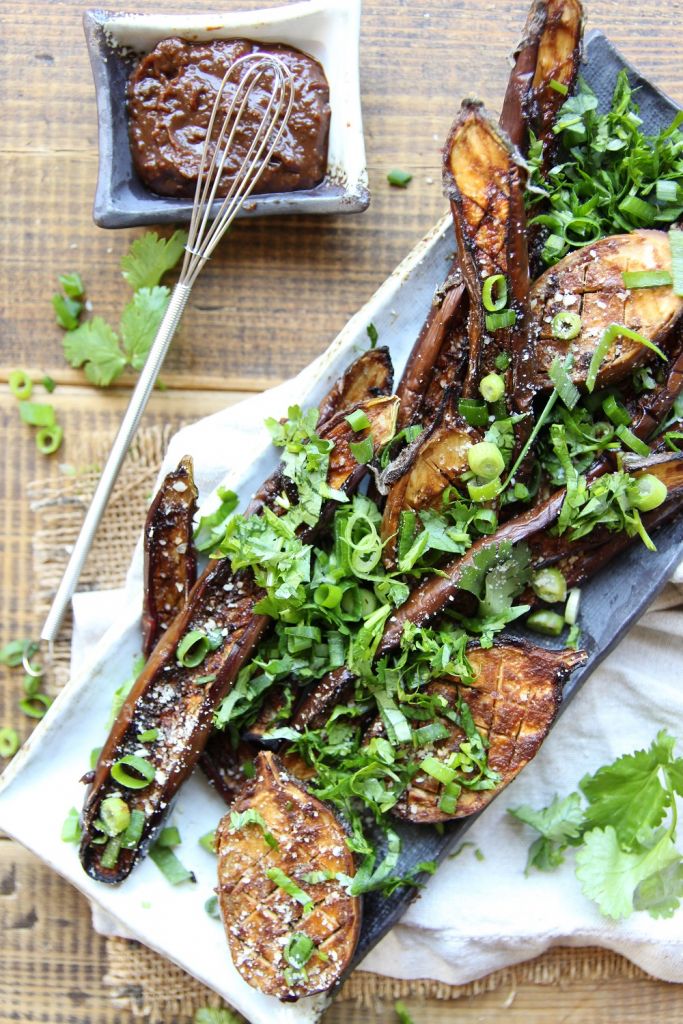 What You'll Need
360 gr Mix of Baby Eggplants (Aubergine)
22 gr (1 + 1/2 Tablespoons) of Aka Miso Paste, (Red Miso Paste)
10 gr (1 Tablespoon) of Olive Oil
5 gr – 10 gr (1/2 Tablespoon to 1 Tablespoon) of Lemon Juice, according to taste
Optional Pinch of Ground Black Pepper
Garnish – Spring Onion (Green Onions), Optional Coriander (Cilantro), and optional Almond Flour
Instructions
1.Preheat the oven to 356 degrees F (180 C).
2. Wash, and slice each mini eggplant in half, length wise, then with the tip of your knife cut diagonal slits, then in the opposite direction, to form a crisscross pattern, and set aside.
3. Place the aka miso paste, olive oil, lemon juice, and optional pinch of pepper in a small bowl and mix well until your mixture has combined.
4. Arrange the halved eggplants on a tray lined with baking paper, then evenly brush the paste mixture onto each halved eggplant.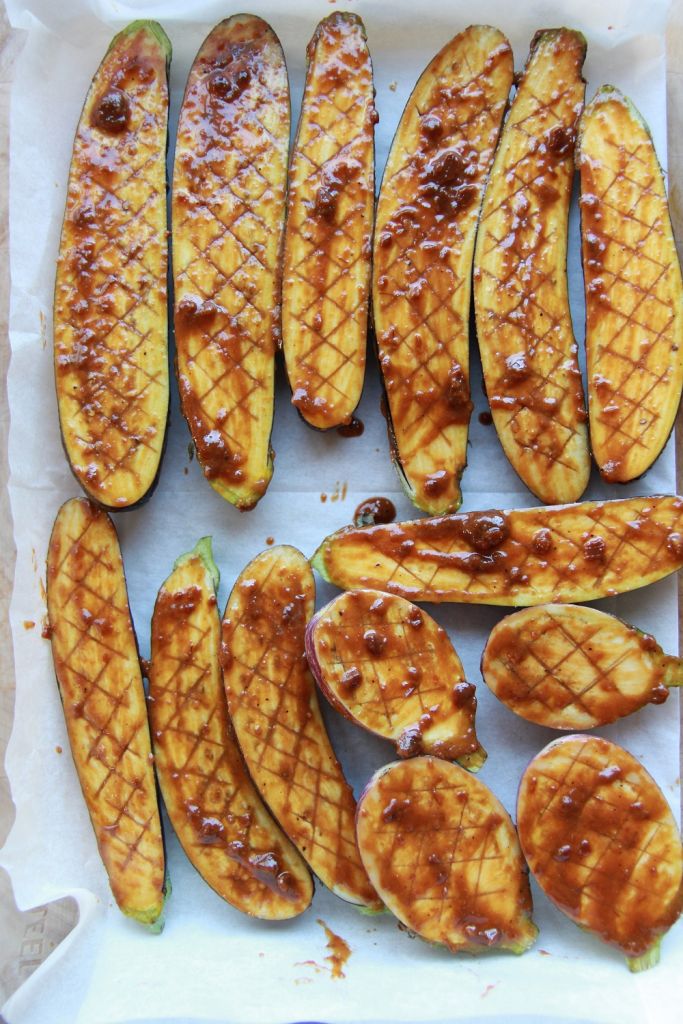 5. Pop the tray into the oven to bake for 15 – 25 minutes. Depending on the size of your eggplant, your baking time could be longer or shorter, so keep an eye out.
I baked mine until they were almost cooked, like how the chef cooked the eggplant. Feel free to cook them to your liking. Both versions taste incredible!
6. Take out of the oven to cool, then garnish with some finely chopped coriander, spring onions and optional almond flour.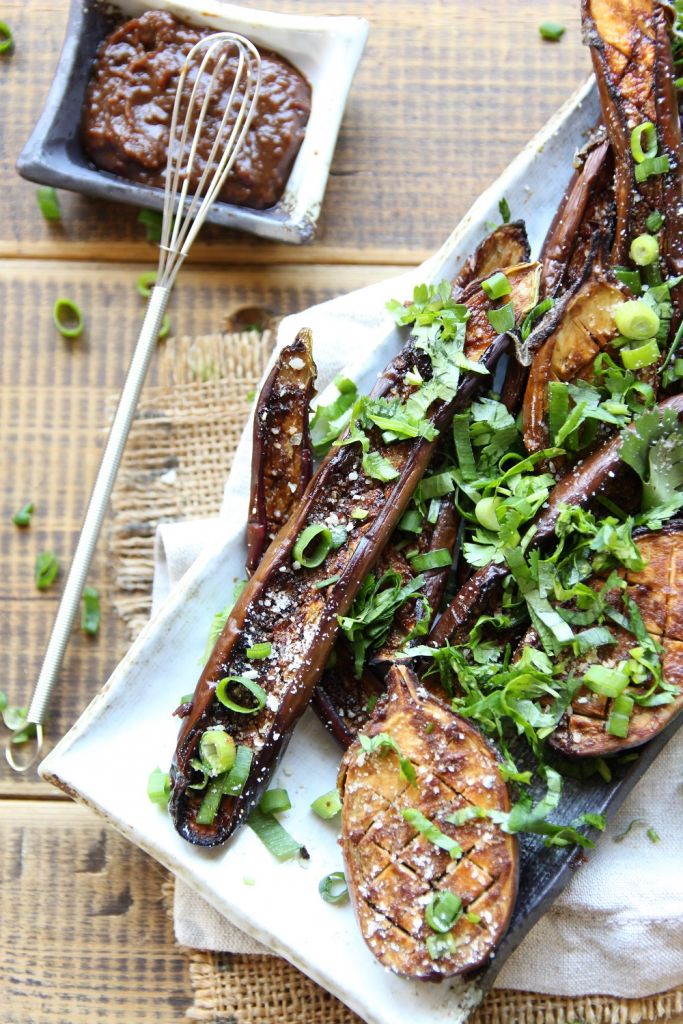 7. Pair your roasted mini eggplants with the following and you've got yourself a full meal.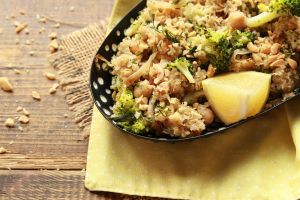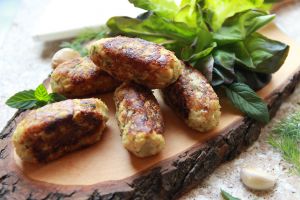 I'd love to know how these turned out! And remember, sharing is caring! So be sure to share this recipe with your friends.
Until next time, have a bright day xx