What do you do when you're in the mood to spice up your sandwiches, or looking for a new salad to serve for dinner? You switch on the oven and make some pickled roasted peppers! That's the mood I was in the other day, plus I had just returned from the grocery store with a bag full of bell peppers. The timing was perfect!
I popped the bell peppers into the oven to roast away, then kept myself busy catching up on different tasks that needed finishing. This wasn't as easy as it sounds, since a delicious scent of roasted peppers continuously wafted into my direction, but somehow I managed.
Before I knew it, my roasted bell peppers were out of the oven, peeled, sliced, and dressed with a not too sweet, slightly sour dressing, and I was enjoying them in one of my super duper whoppa sandwiches!
So, whether you're in the mood to spice up your sandwiches, or maybe you're just looking for a new salad to serve for dinner, I highly recommend you give these pickled roasted peppers a try!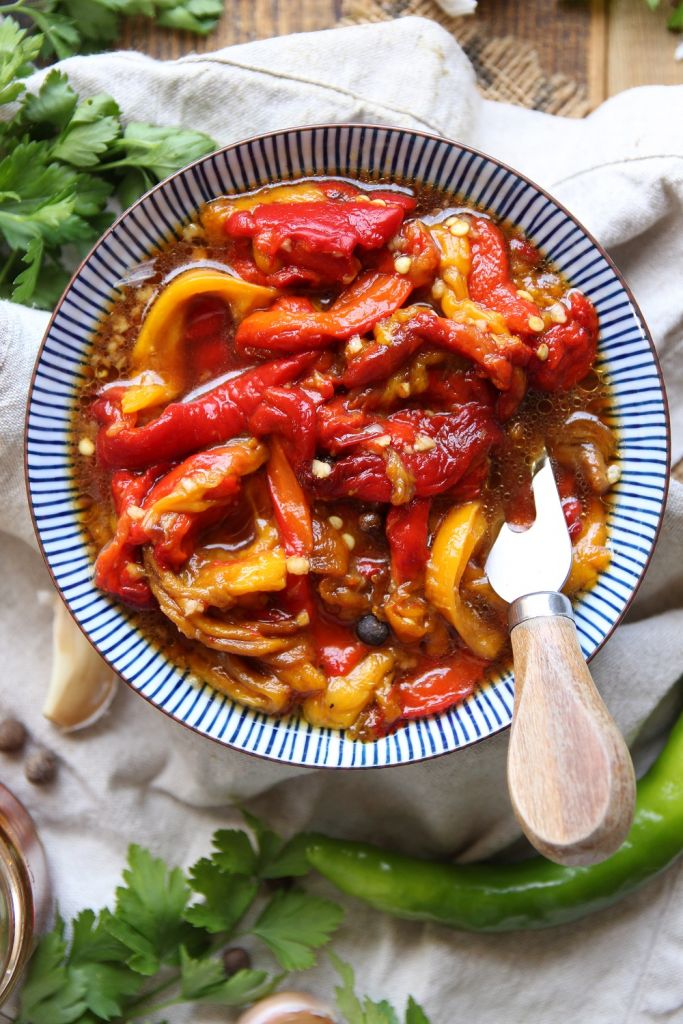 What You'll Need
8 Bell Peppers – Mixture of Yellow and Red
3 Garlic Cloves – 12 gr
1/4 Cup – 55 gr of Apple Cider Vinegar
2 Tablespoons – 15 gr of Coconut Sugar
2 Tablespoons – 20 gr of Olive Oil
1/2 Teaspoon – 2 gr of Sea Salt or to taste
5 Pieces Allspice (Optional)
Instructions
1.Preheat the oven to 374 degrees F (190 C)
2. Wash the bell peppers then place on baking tray lined with baking paper and pop into the oven until the skin starts to burn. Turn bell peppers onto other side and continue baking until other side starts to burn.
3. Remove from oven, transfer to clean bowl, then wrap the bowl in a plastic bag or wrap for 10 – 20 minutes.
4. When the peppers are cool enough to handle, remove skin and set peppers aside.
5. Slice the bell peppers into long strips and place in a serving bowl. Crush the garlic cloves and add to the bowl along with the optional allspice.
6. Place the apple cider vinegar, coconut sugar, olive oil, and sea salt into a small pot and heat over low heat. 
7. Pour over the bell peppers, mix, and your pickled roasted peppers are ready to serve!
8. Store for up to a week in the fridge.
9. Wrapping the roasted peppers in a plastic bag helps the peppers skin to detach easily.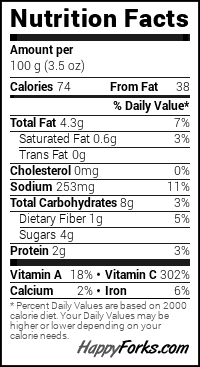 Pin these pickled roasted peppers and make them later!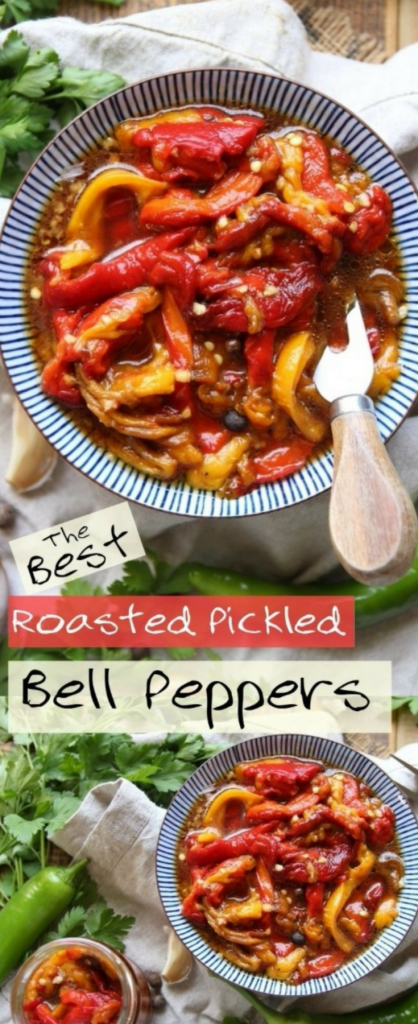 Next time match these pickled roasted peppers with my Raw Beetroot Salad, Fermented Carrots, and Dill pickles, served with your favorite bread, and you've got yourself one of my favorite lunch meals.
Lotsa love from Elinor
Let's Brighten Up xo