These homemade vegan sausages are perfectly infused with spices and flavor, have a great texture and the best part is you don't need any foil to make them!
After trying to make these vegan sausages numerous times with regular whole spelt flour, the texture still wasn't right, plus they had an after taste of flour.
So, I knew I needed to get my hands on vital wheat gluten, which appeared to be a challenge where I live. But after consulting a few people on Facebook, minutes later I was already placing an order and waiting restlessly for my vital wheat gluten to arrive.
As soon as it arrived I got to work. I sauteed the onions and garlic together with lots of spices then roughly blended them.
Next, I mixed all that goodness together with my vital wheat gluten, and enthusiastically rolled sausages in baking paper and placed them tightly in a pot. I weighed them down with a heat proof glass bowl, then covered them with boiling water.
I must say that it was my Dad who came up with this genius idea! As cooking them in aluminium foil just didn't sound right! But do feel free to cook them however you wish.
The hardest part was waiting for them to cook, which took around 40 minutes. I know this because I impatiently checked them every few minutes. When they were ready I removed the baking paper, and seared them with a drizzle of olive oil until they were nicely colored on all sides. That's it!
I did notice that when I steamed them in a bamboo steamer they absorbed less water, making the sausages texture firmer.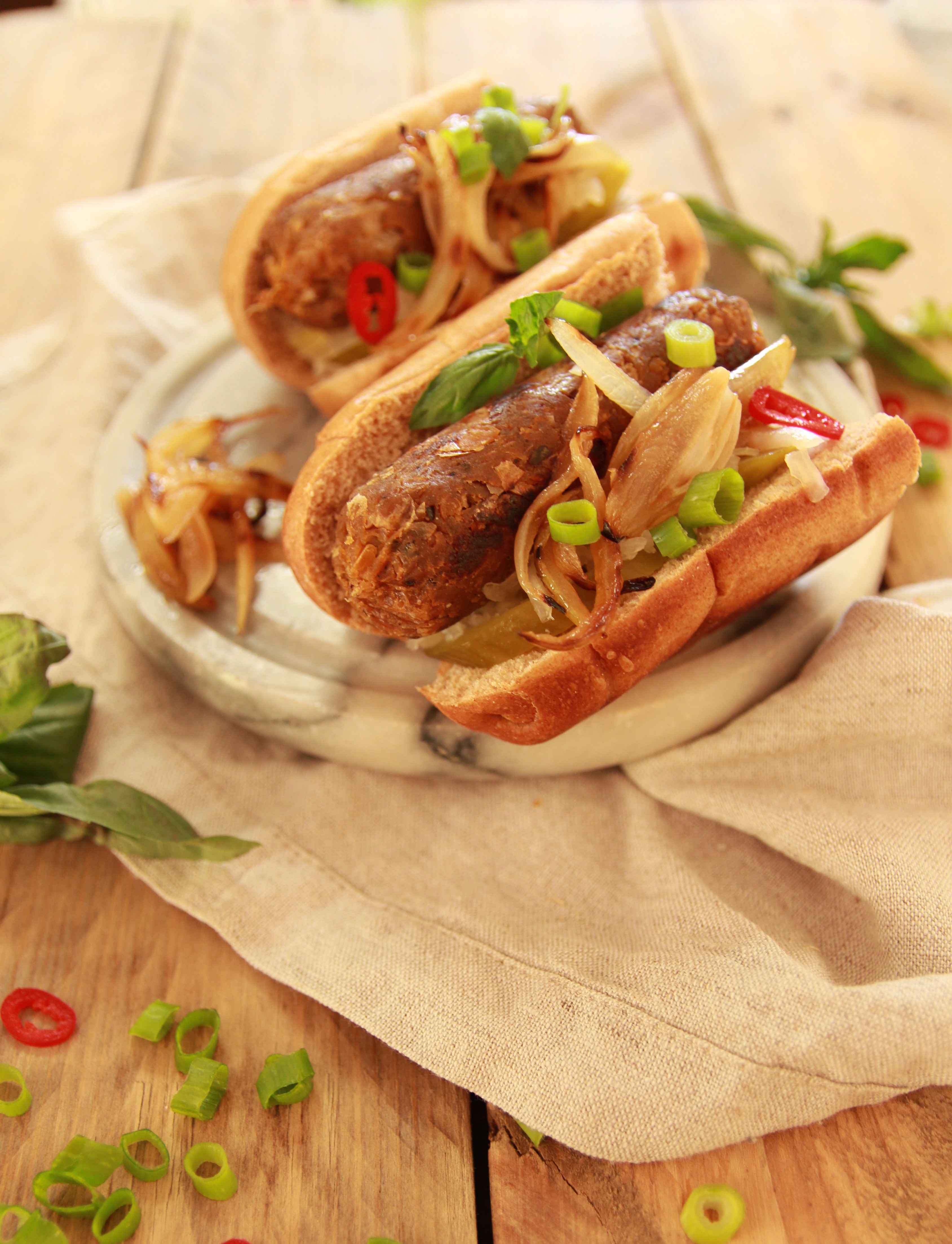 What You'll Need
Makes 6 homemade vegan sausages
2 Tablespoons of Olive Oil
1 Cup of Cooked Chickpeas
2/3 Cup of diced Onion
6 Garlic Cloves
1 Teaspoon of Tamarind Concentrate
1 Teaspoon of Smoked Paprika
2 Tablespoons of Nutritional Yeast
1 Teaspoon of Dried Oregano
1 Teaspoon of Dried Chili Flakes
1 Teaspoon of Sea Salt
1/2 Teaspoon of Ground Black Pepper
1/2 Cup of Vital Wheat Gluten
Instructions

1. Bring 1/2 a pot of water to a boil, then lower the heat while we prepare our vegan sausages.
2. Heat a saucepan on medium heat. Finely dice the onion, crush the garlic cloves then add them to the pan along with the olive oil. When the onion starts to sweat add the cooked chickpeas and give it all a good stir.
3. Next, add the sea salt, black pepper, dry oregano, dried chili flakes, smoked paprika, and nutritional yeast, and stir well. Finally, add the tamarind and take the pan off the heat.
4. Transfer into a food processor, and roughly blend.
5. Add the vital wheat gluten, mix until combined then knead for a minute.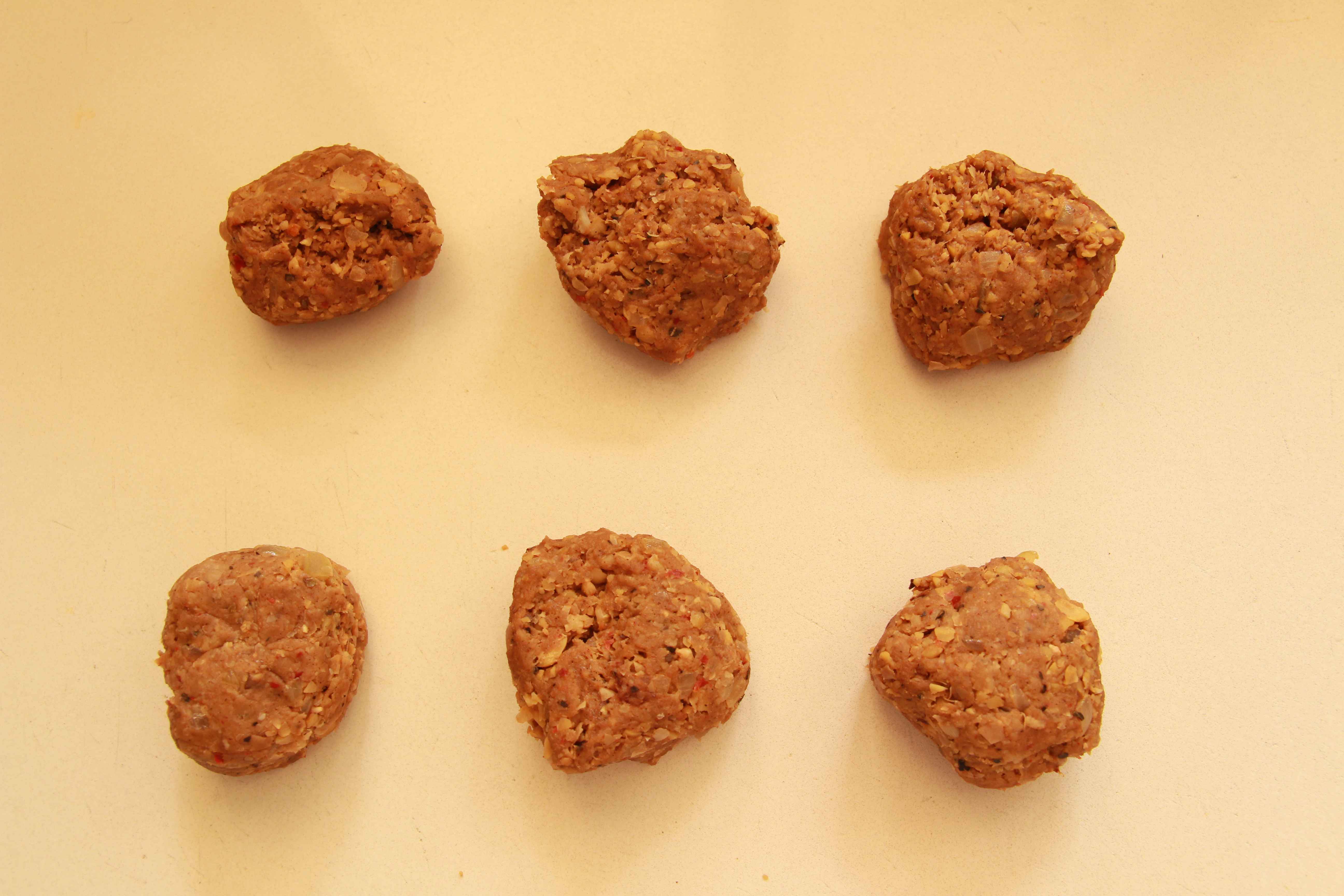 6. Next, divide your mixture into 6 balls and cut 6 baking paper squares, then place one ball on the baking paper square and shape it into a sausage.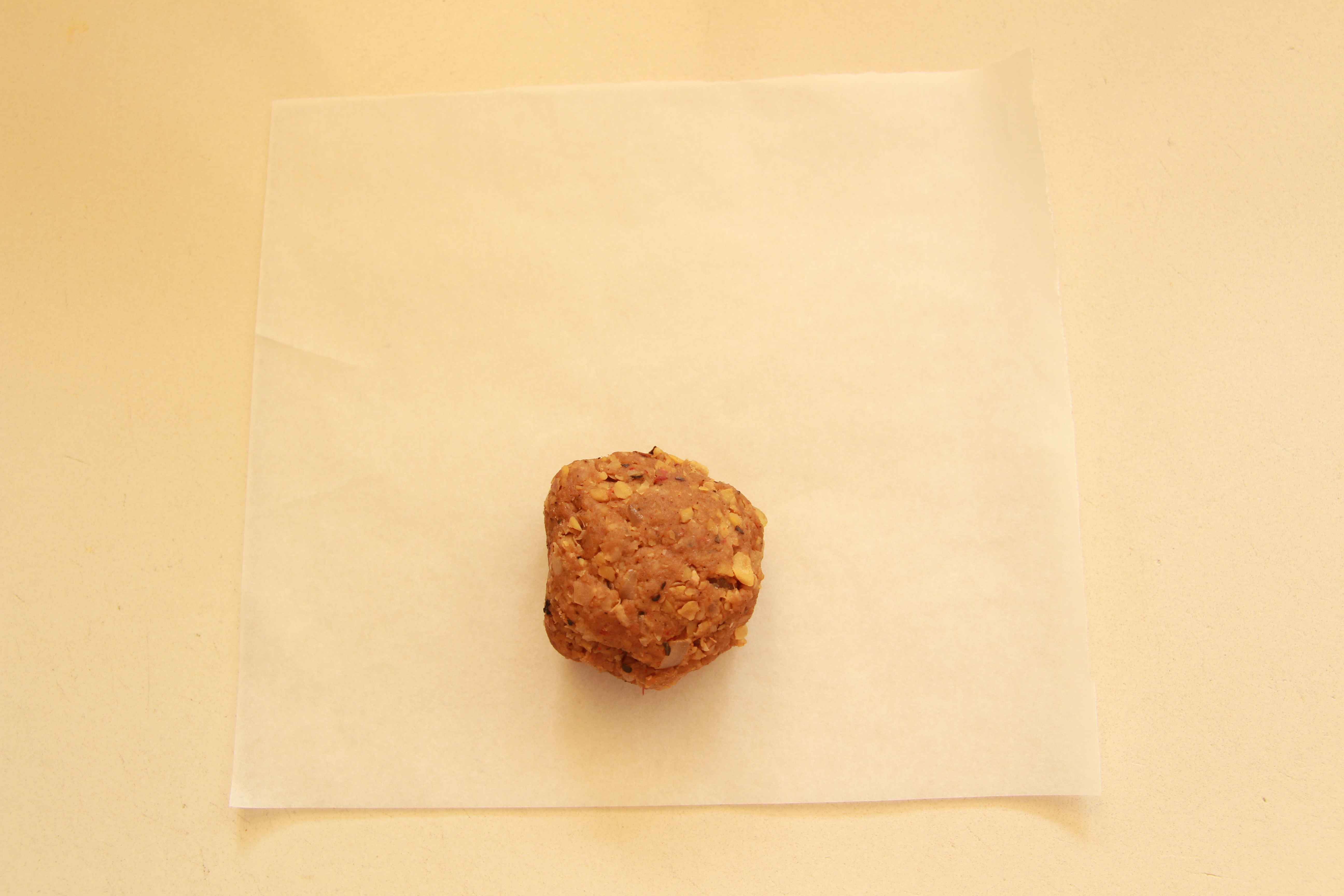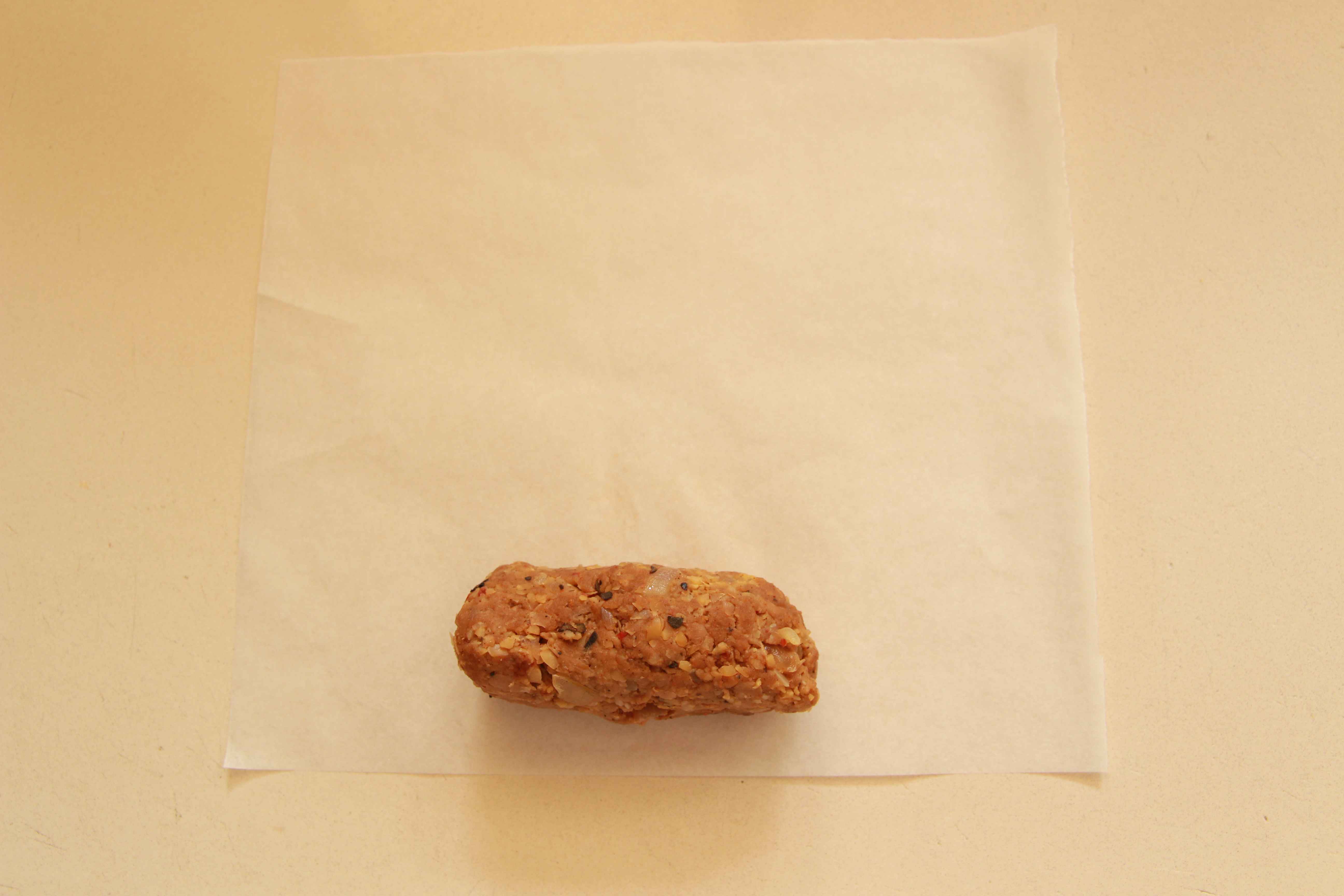 7. Next, roll your sausage and twist the ends like you would with a toffee wrapper, making sure the ends are tightly closed.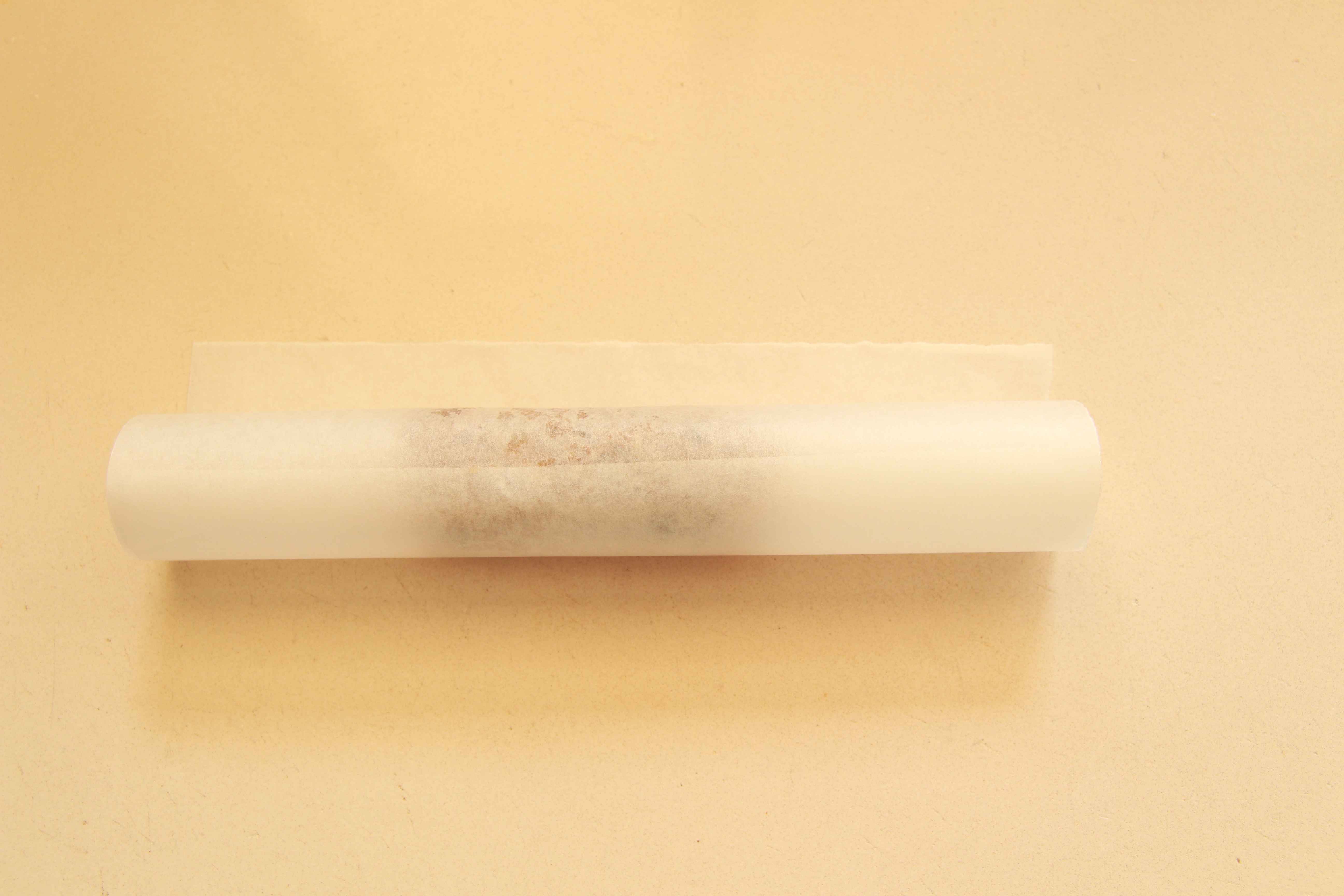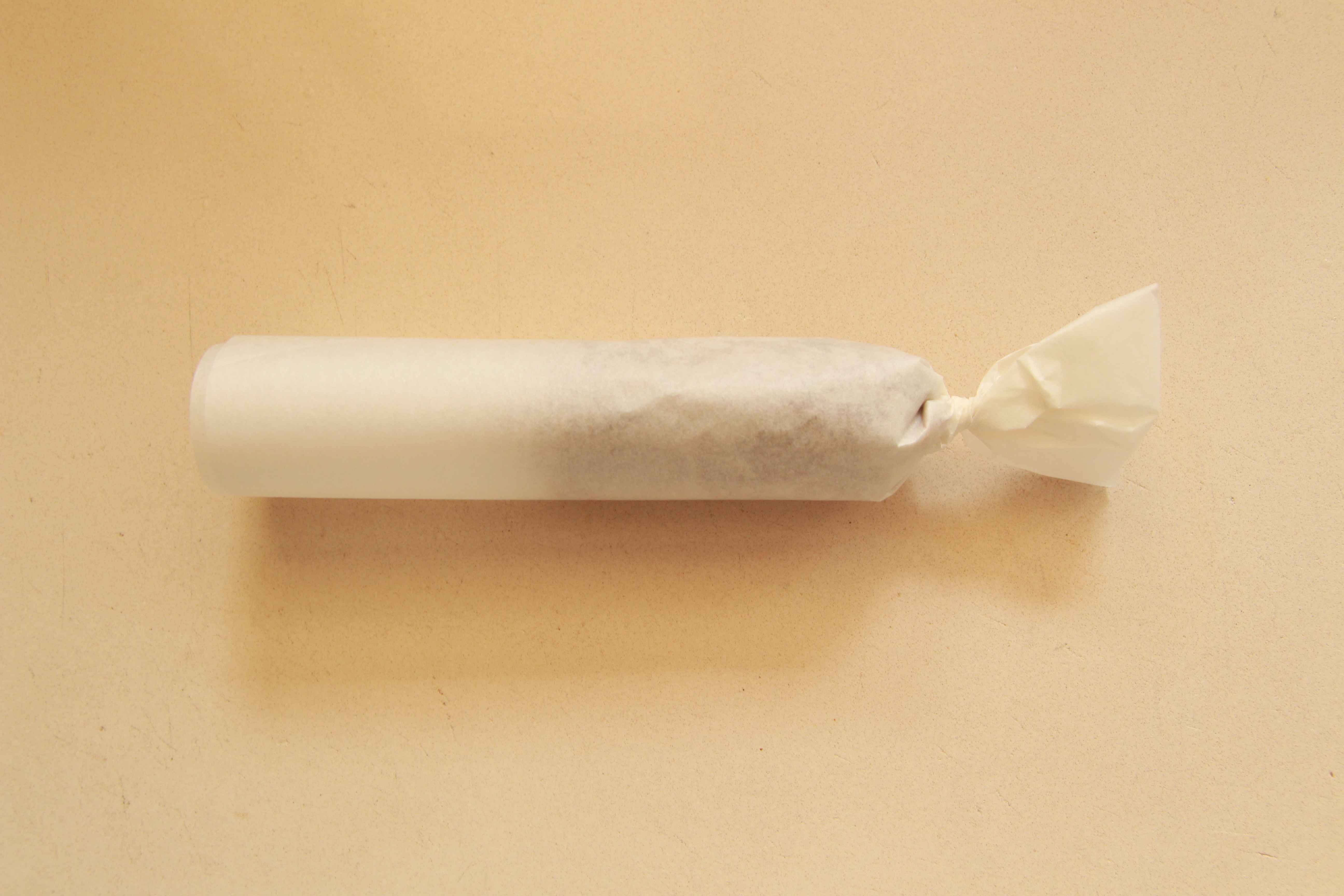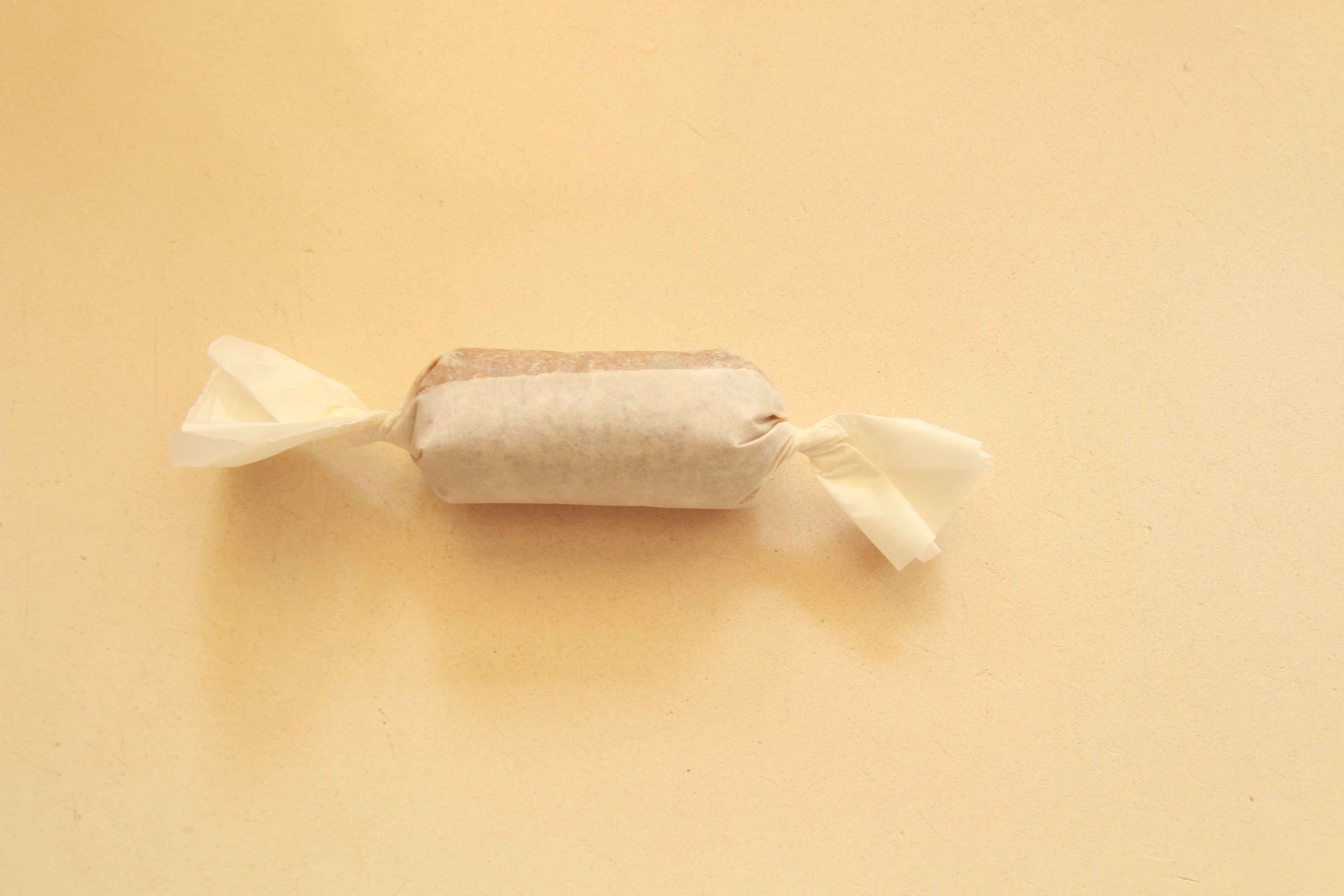 8. Tightly arrange them inside a small pot and place a heat proof, glass bowl on top. This is done so they won't move and fall apart when they cook.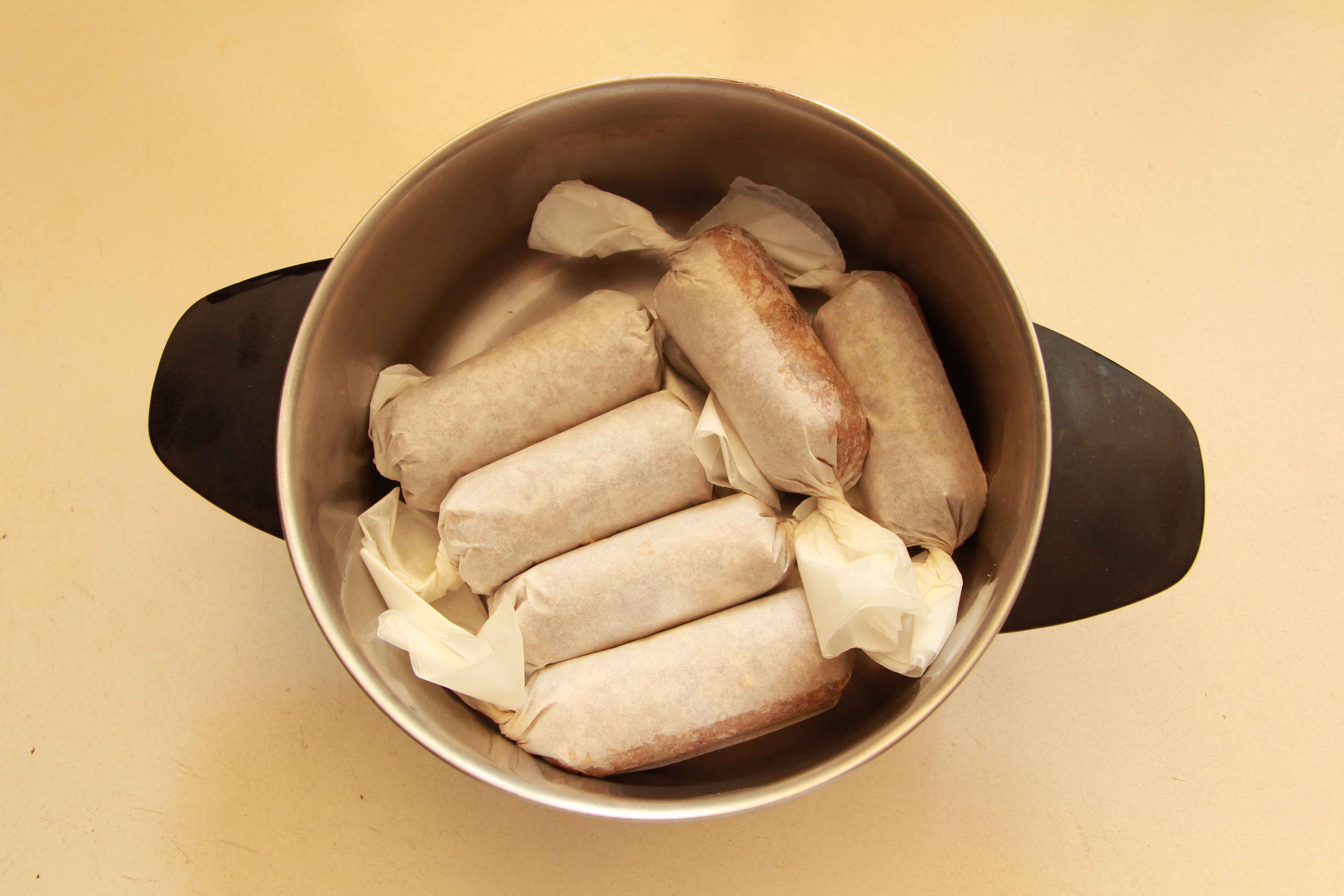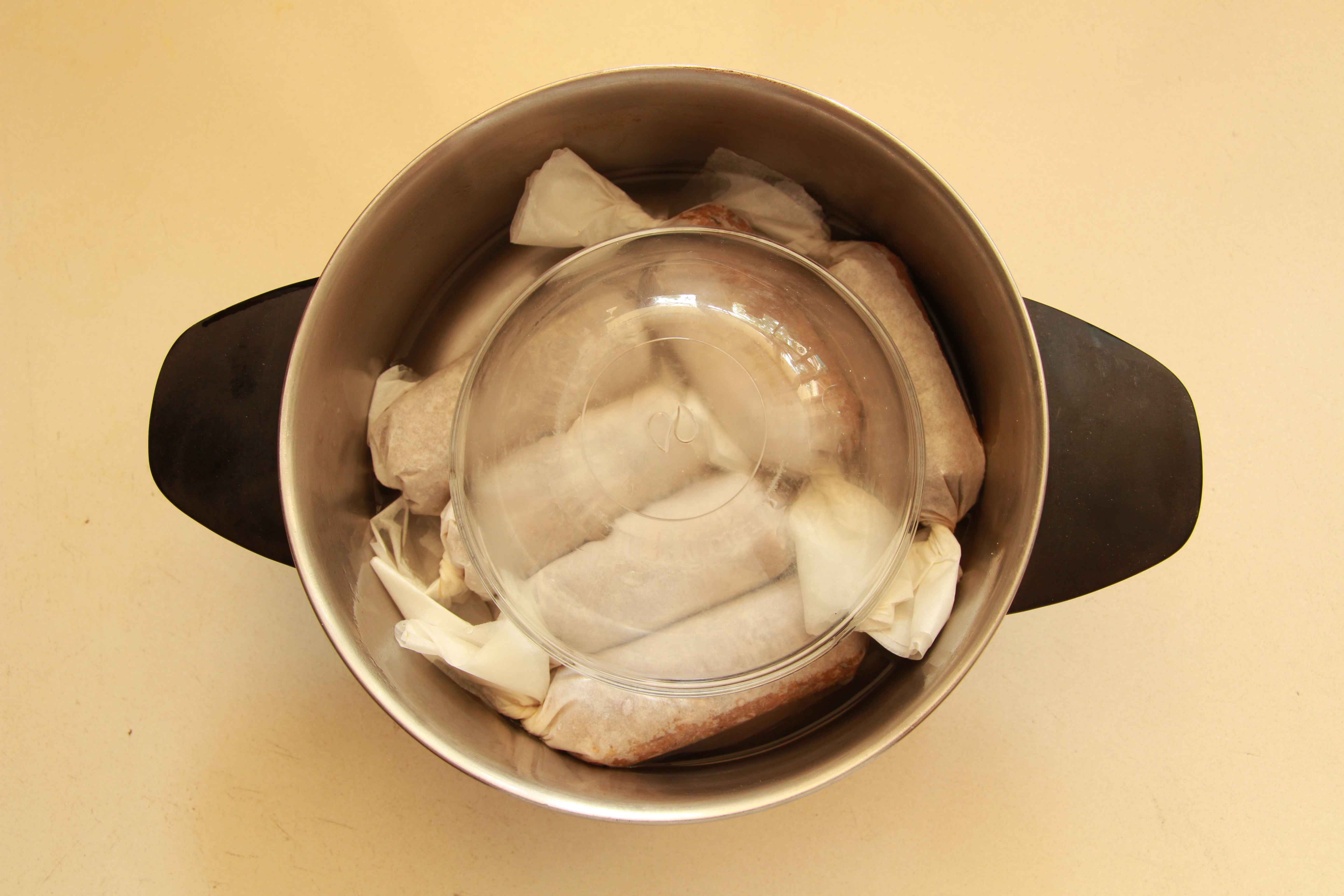 9. Fill the pot a 3/4 way full of the boiling water then lower the heat and let them simmer for 40 – 50 minutes.
You Can Also Steam Them
10. If you have a bamboo steamer then simply place them in a bamboo steamer, fill a pan with some boiling water, and steam them for 40 – 50 minutes. This way they will absorb less water while cooking.
Our Homemade Vegan Sausages Are Almost Ready
11. When ready, take them out of the water and carefully unwrap them. Heat a pan on medium heat, add a drizzle of olive oil and sear the sausages on all sides until they're nicely colored. This will also help remove any excess water that the sausages might have soaked up while cooking.
12. Serve your homemade vegan sausages in a bun, on their own, with a salad, sliced in a pasta sauce, or in a super duper whoppa sandwich! The choices are endless! 🙂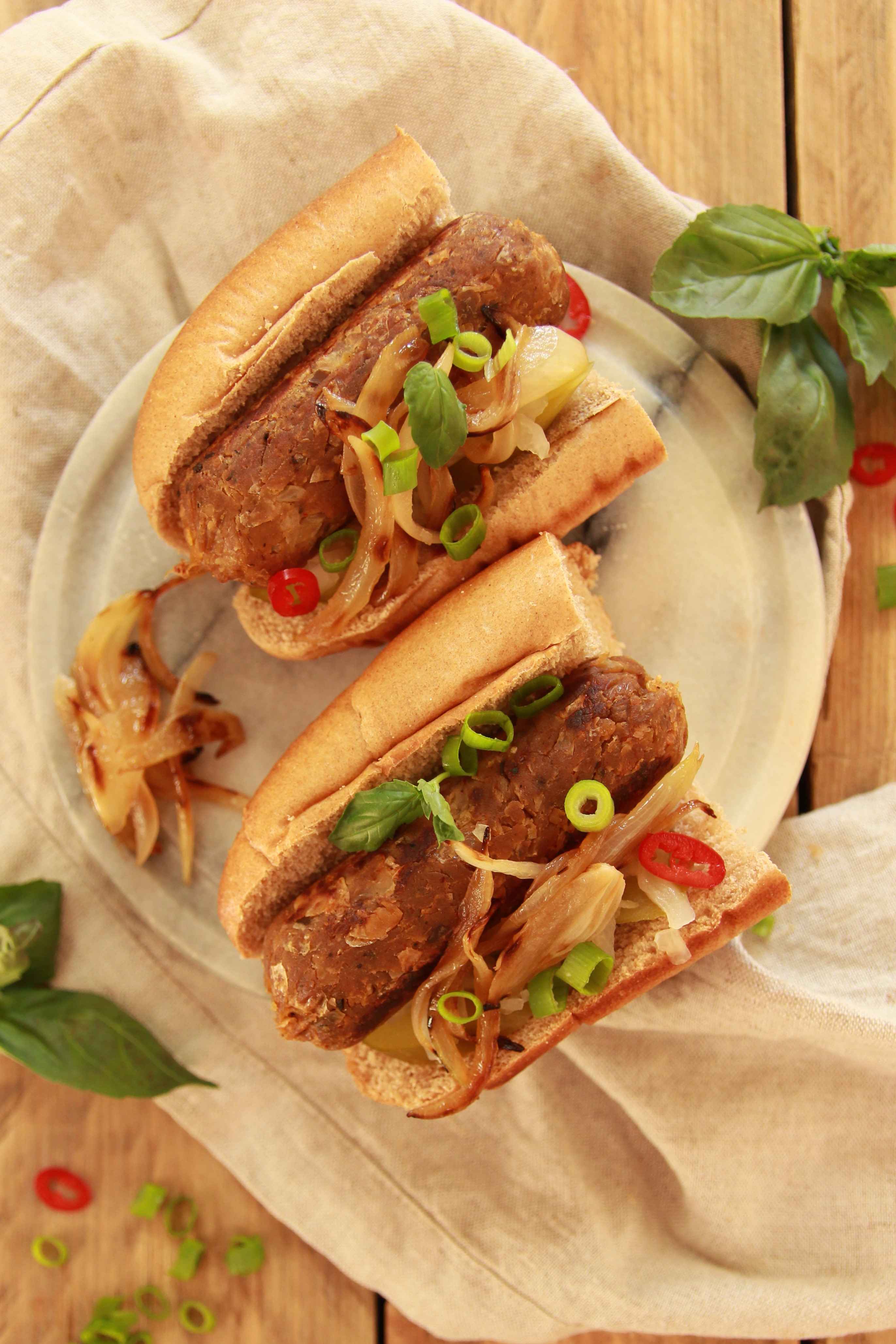 Have you tried my No Bake Pecan Bars yet? They make the ultimate freezer snack and quick sweet fix!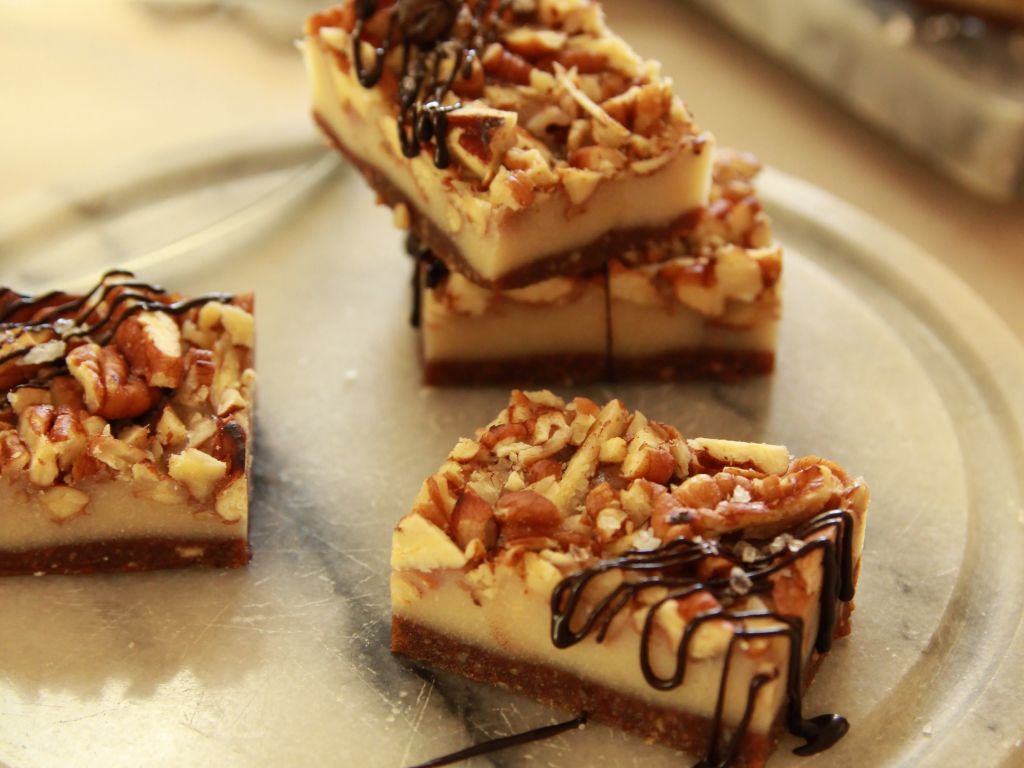 Until next time, have a bright day and don't forget to share this recipe with your friends. xx