Spaghetti is a classic pasta dish that is loved by people all over the world. It's a comforting and satisfying meal that can be made in countless ways. However, this recipe for garden-fresh spaghetti is unique in that it is packed with various delicious and nutritious vegetables. This dish is a great way to get in your daily servings of vegetables while enjoying a comforting and satisfying meal.
The combination of various colorful vegetables adds a significant nutritional boost to the dish and makes it visually appealing as well.
What You'll Need
1 pound spaghetti
2 tablespoons of olive oil
1 onion, diced
3 cloves of garlic, minced
1 red bell pepper, diced
1 yellow bell pepper, diced
1 zucchini, diced
1 yellow squash, diced
1 cup cherry tomatoes, halved
1/4 cup chopped fresh basil
1/4 cup chopped fresh parsley
Salt and pepper, to taste
Parmesan cheese for serving
Instructions
Bring a large pot of salted water to a boil. Add the spaghetti and cook according to package instructions until al dente. Drain and set aside.
In a large skillet, heat the olive oil over medium heat. Add the onion and garlic and cook until softened about 5 minutes.
Add the bell peppers, zucchini, and yellow squash to the skillet and cook until tender, about 10 minutes.
Add the cherry tomatoes, basil, and parsley to the skillet and cook for 5 minutes.
Season the vegetable mixture with salt and pepper to taste.
Add the cooked spaghetti to the skillet with the vegetable mixture and toss to combine.
Serve the spaghetti with grated Parmesan cheese on top, if desired.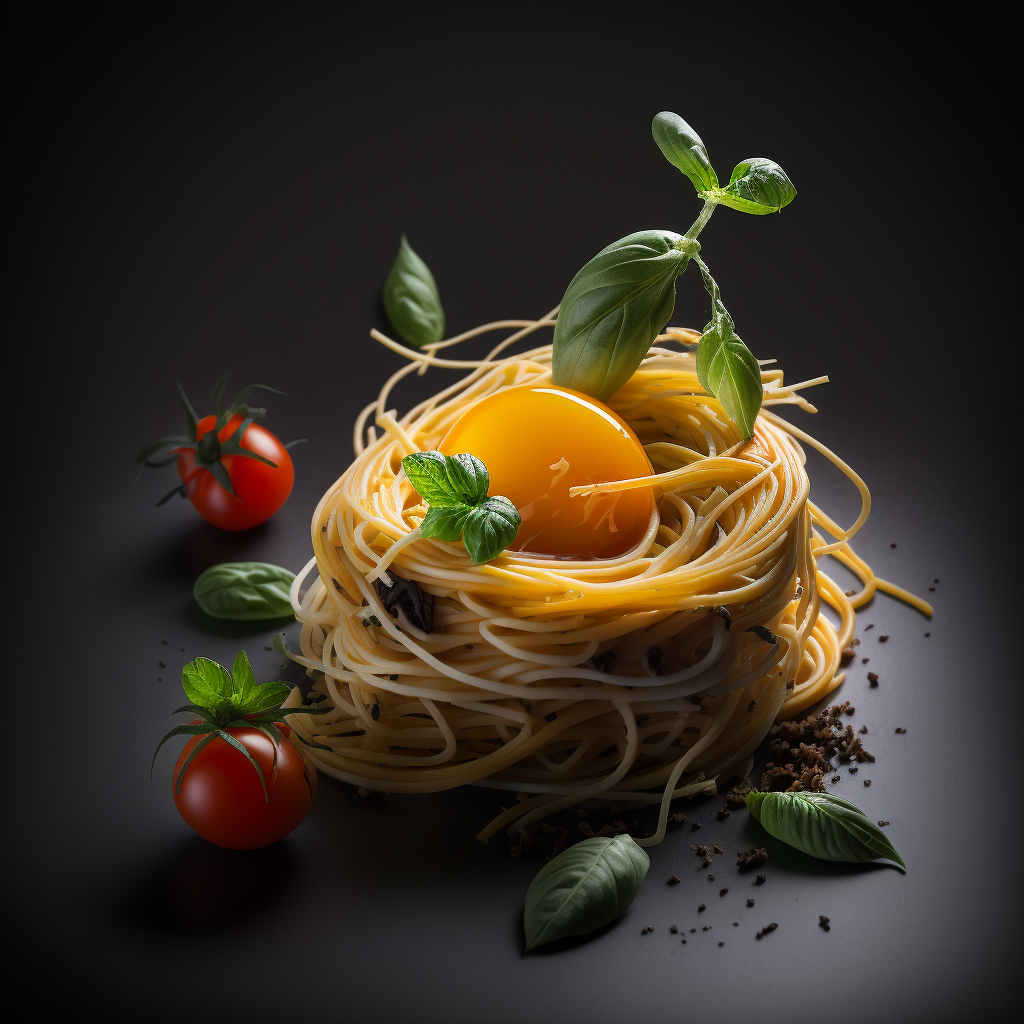 Experience the delightful interplay of garden-grown vegetables in this wholesome and nutritious spaghetti dish, artfully combining various colors and flavors. This well-balanced meal not only offers visual appeal but also provides an impressive nutritional profile. Perfect as a main course or side dish, this vegetable spaghetti caters to vegetarians and meat lovers, making it an adaptable and versatile addition to your culinary repertoire. 🙂