Hot chocolate is a beloved wintertime drink, but for vegans, it can be difficult to find a recipe that fits their dietary restrictions. Traditional hot chocolate recipes often call for milk and cream, making them off-limits for vegans. But with just a few simple ingredient swaps, it's easy to make a delicious and vegan-friendly version of hot chocolate that everyone will love.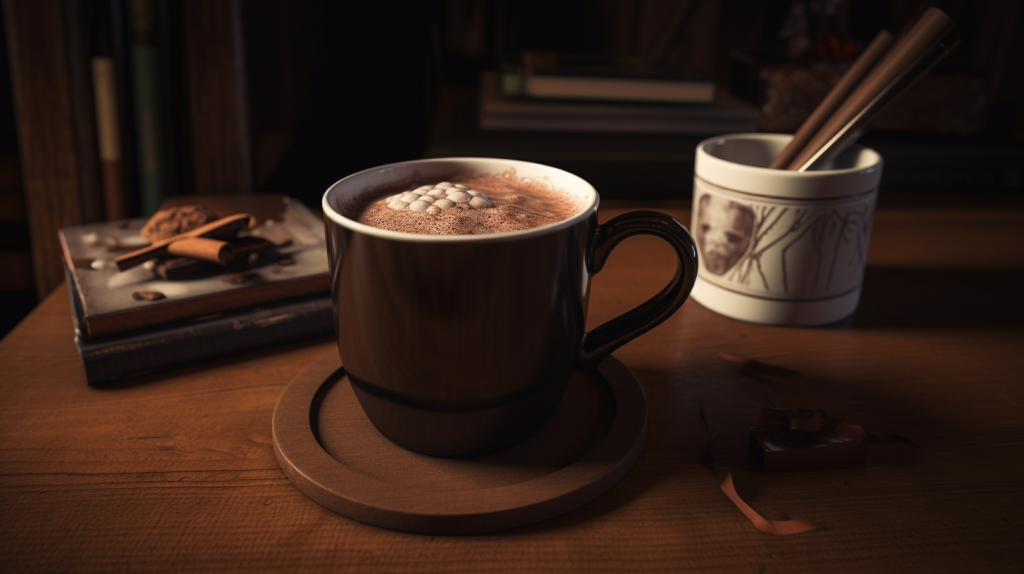 What You'll Need
1 cup unsweetened almond milk
1/2 cup unsweetened cocoa powder
1/4 cup maple syrup
1 tsp vanilla extract
1/4 tsp salt
Instructions
Whisk together the almond milk, cocoa powder, maple syrup, vanilla extract, and salt in a small saucepan.
Heat the mixture over medium heat, occasionally stirring, until it simmers.
Reduce the heat to low and continue to simmer for 2-3 minutes or until the hot chocolate is thickened and smooth.
Remove the saucepan from the heat and pour the hot chocolate into mugs.
Serve immediately with toppings, such as whipped coconut cream or vegan marshmallows.
Variations
If you're looking to mix things up, there are plenty of ways to customize this vegan hot chocolate recipe. For a richer, creamier texture, try using full-fat coconut milk instead of almond milk. For a minty twist, add a drop or two of peppermint extract to the mixture before heating. Add a pinch of cinnamon, nutmeg, or cardamom for a warming, spicy flavor.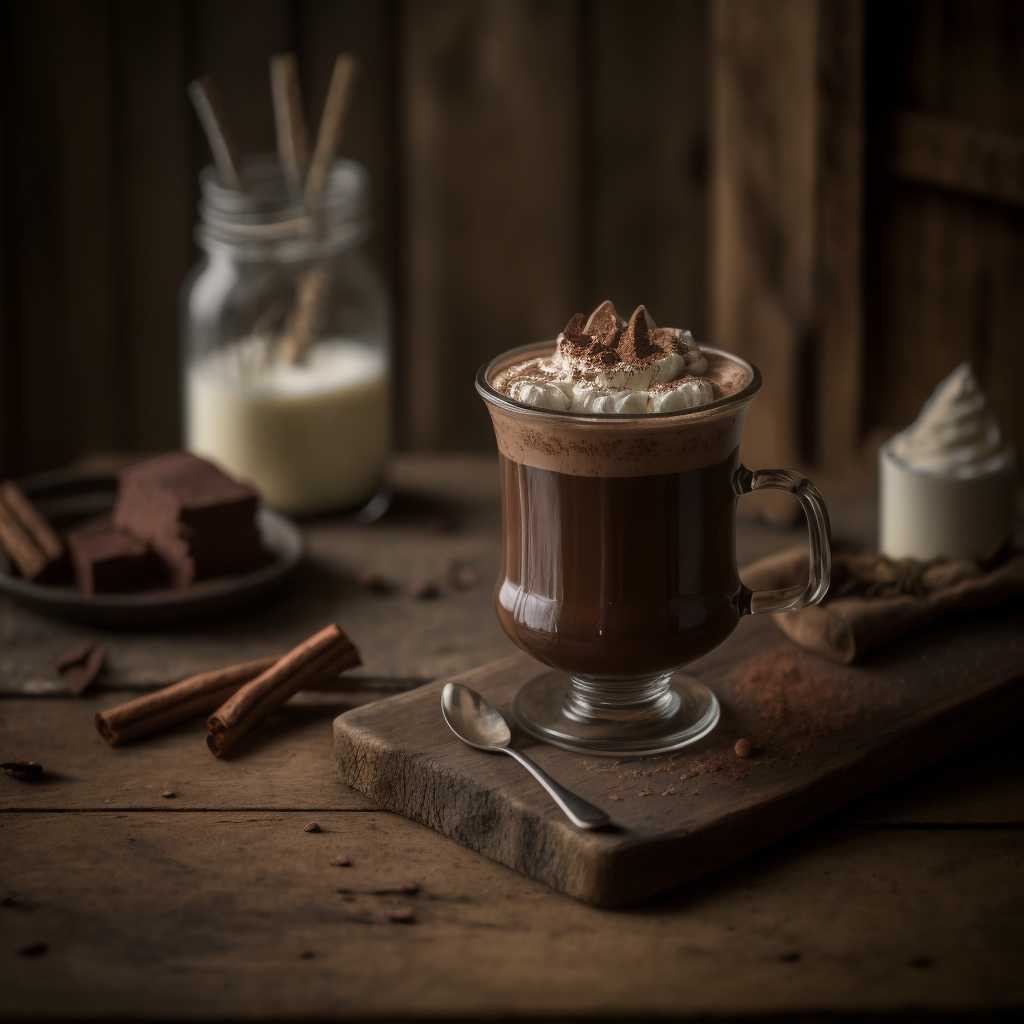 Toppings
Hot chocolate is not complete without a few toppings, and there are plenty of vegan options. For a classic marshmallow flavor, try using vegan marshmallows. These can be found in most health food stores or online. Whipped coconut cream is another great option and can be made by chilling a can of full-fat coconut milk overnight, then scooping the solidified cream off the top and whipping it with a hand mixer. For a more indulgent option, try adding a drizzle of melted vegan chocolate or peanut butter.
Experience the satisfying warmth of vegan hot chocolate, a delightful and simple-to-prepare beverage suitable for everyone. With a few straightforward ingredient replacements, you can enjoy a comforting cup of hot chocolate in as little as 5 minutes. This versatile recipe caters to those seeking a classic taste or those interested in exploring unique variations. Remember to add the finishing touch with your choice of toppings to enhance the overall flavor profile. Savor your vegan hot chocolate and stay warm while doing so. 🙂