Are you in the mood for something sweet and satisfying but don't want to compromise on your vegan lifestyle? Look no further than these vegan banana chocolate chip muffins! These muffins are the perfect balance of moist and fluffy, with a delicious combination of banana and chocolate flavors that will make you return for more. They are vegan and easy to make and can be enjoyed as a breakfast treat, a mid-day snack, or a dessert. No matter if you're a vegan or not, these muffins will surely be a hit with everyone who tries them.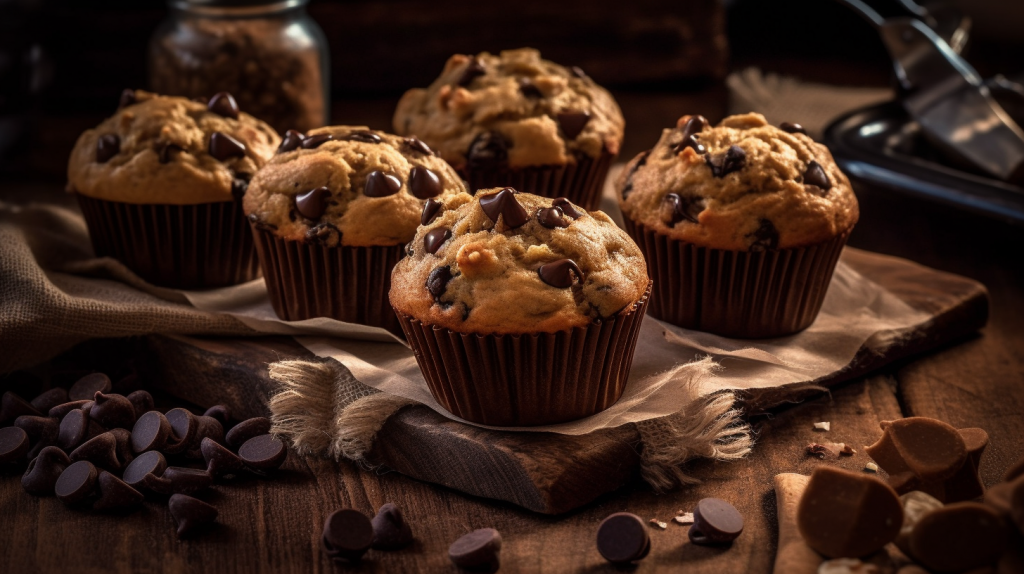 What You'll Need
1/2 cup all-purpose flour
1 teaspoon baking powder
1/2 teaspoon baking soda
1/4 teaspoon salt
1/2 cup granulated sugar
1/4 cup unsweetened applesauce
1/4 cup melted vegan butter
1 teaspoon vanilla extract
1 cup mashed ripe bananas (about 2-3 bananas)
1/2 cup vegan chocolate chips
Instructions:
Preheat the oven to 350 degrees F (180 degrees C) and line a muffin tin with paper liners.
Whisk together the flour, baking powder, baking soda, and salt in a medium bowl.
In a separate large mixing bowl, beat the sugar, applesauce melted vegan butter, and vanilla extract until smooth.
Mix the mashed bananas with the wet ingredients until well combined.
Gradually add the dry ingredients to the wet ingredients, mixing until combined. Be careful not to overmix.
Fold in the vegan chocolate chips.
Divide the batter evenly among the muffin cups.
Bake for 20-25 minutes, or until a toothpick inserted into the center of a muffin comes out clean.
Let the muffins cool in the pan for 5 minutes, then transfer them to a wire rack to cool completely.
Variations
If you are feeling adventurous, add nuts or dried fruits to these muffins to give them an extra crunch and flavor. You can also try using different types of chocolate chips, like dark chocolate or white chocolate.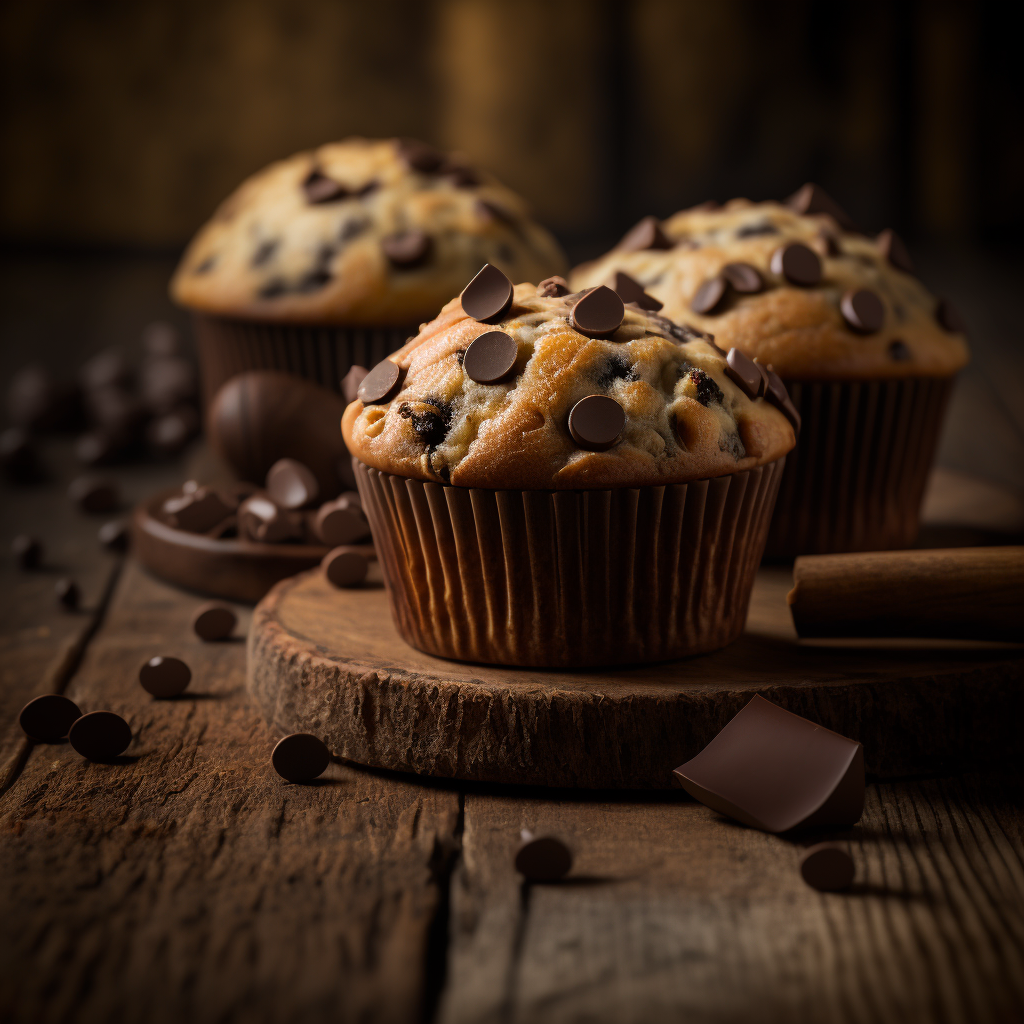 These vegan banana chocolate chip muffins are the ultimate treat for anyone looking for a sweet and indulgent, vegan-friendly snack. The combination of banana and chocolate flavors is truly irresistible, and they are so easy to make, perfect for any occasion.
So, gather your ingredients and get ready to indulge in a delicious and guilt-free treat. Don't forget to try different variations to find your own favorite recipe. These muffins can be enjoyed by all, and they'll be a surefire hit at your next breakfast or brunch gathering. With their perfect balance of flavors and ease of preparation, these vegan banana chocolate chip muffins will surely become a staple in your recipe collection.