Are you all out of ideas and time but seriously craving a sweet treat? Well, what if I told you that these no-bake vegan chocolate peanut butter cups took me exactly 20 minutes to prepare? And that they're as delicious as they are stunning. Would you believe me? Try it out for yourself and see that I'm right.
With my step-by-step picture tutorial, you'll see just how easy and simple these chocolate peanut butter cups are to make.
What's So Great About These Chocolate Peanut Butter Cups?
You may ask what's so great about this no-bake treat. Well, they're made with just 6 ingredients that you probably already have in your pantry, and are also:
Gluten-free
Refined sugar-free
Oil-free
Rich with a creamy peanut butter filling and full of chocolate in every bite.
They're simply LOVE AT FIRST BITE!
These no-bake treats are exactly the right size too, so no guilty feelings involved at all. Or maybe a little, but who cares when they taste too good to pass.
Did You Make These? I'd love to show off your creations on my Instagram 🙂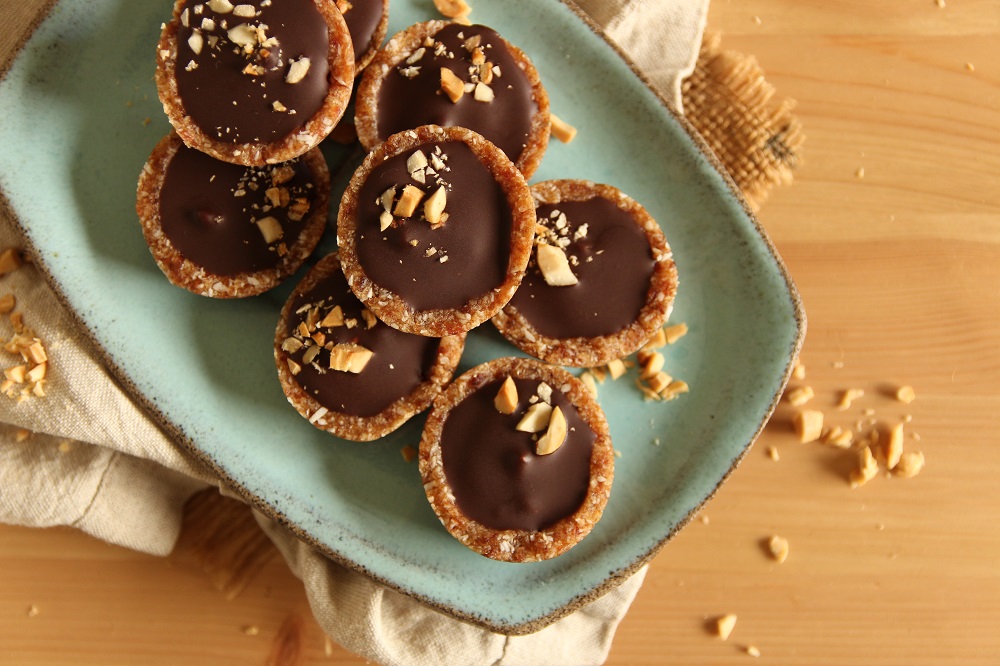 Makes 10 no-bake peanut butter cups:
5 Medjool dates, pits removed (110 gr)
1/2 Cup of Shredded Coconut (40 gr)
2 Tablespoons of Peanut Butter( 30 gr)
2 Tablespoons of Maple Syrup (30 gr)
A Third of a block of Dark Chocolate ( 35 gr)
2 and 1/2 Tablespoons of Almond Butter ( 37 gr)
Optional: Peanuts and Sea Salt to decorate

 
1.Place Medjool dates pits removed, into a food processor along with shredded coconut. Blend until mixture easily sticks together when pinched between two fingers.
2. Divide into 10 even balls, ( you can use a scale if you want to be 100% accurate)
3. Press each ball into the mini muffin tray holes. I use a silicone muffin tray just because they're so flexible and easy to remove and clean afterwards.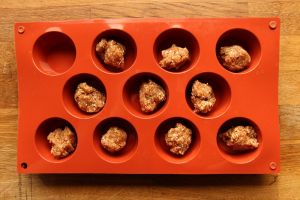 4. Press mixture into hole, forming an even base with an even crust around it.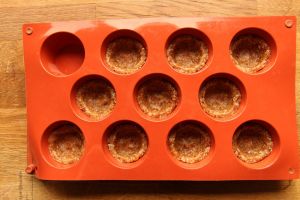 5. For the filling, mix 2 tablespoons of peanuts butter, almond butter, and maple syrup together until smooth. Evenly pipe into each base and set aside.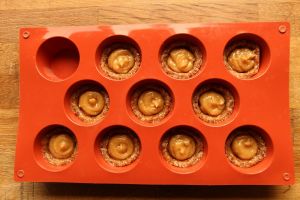 6. Place chocolate into a heatproof glass bowl. Bring a small pot, with less than an inch of water ( less than 2.5 cm) to a boil then switch off the heat and place the bowl over the pot.
7. Let the chocolate melt, stirring occasionally, then add the remaining half tablespoon of almond butter, whisk until smooth and evenly pipe over peanut butter cream.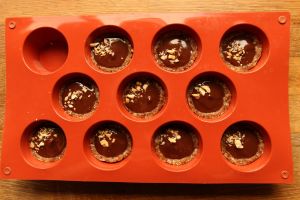 8. Decorate with some chopped peanuts and sea salt, then transfer to the fridge to set for a couple of hours or preferably overnight.
Keep stored in the fridge for up to a week.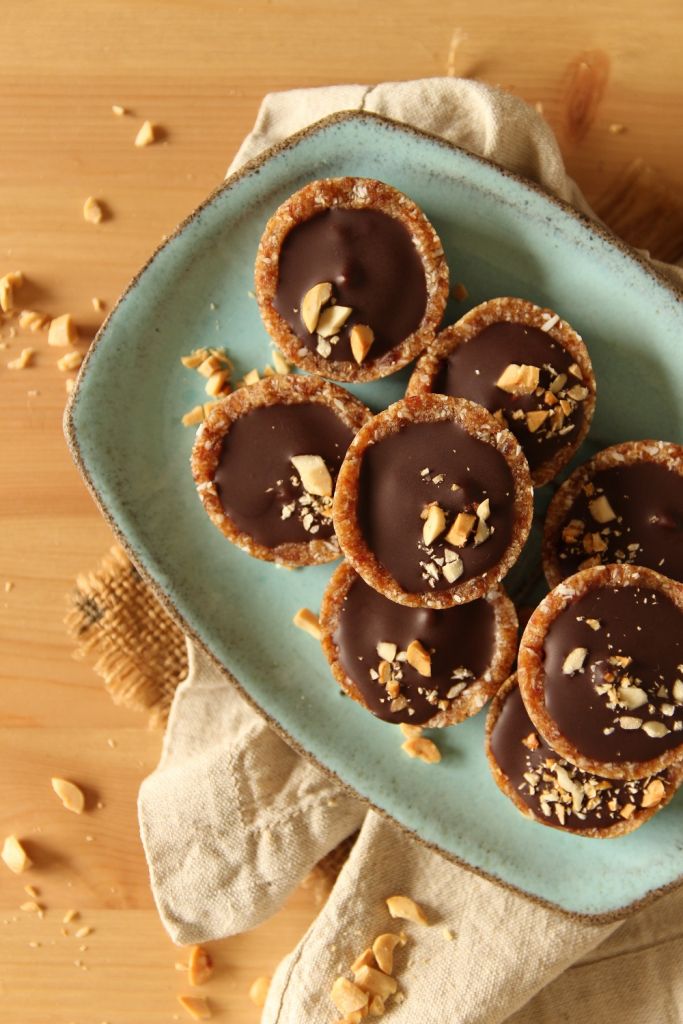 Nutrition Facts
 Pin These No-Bake Vegan Chocolate Peanut Butter Cups For Later!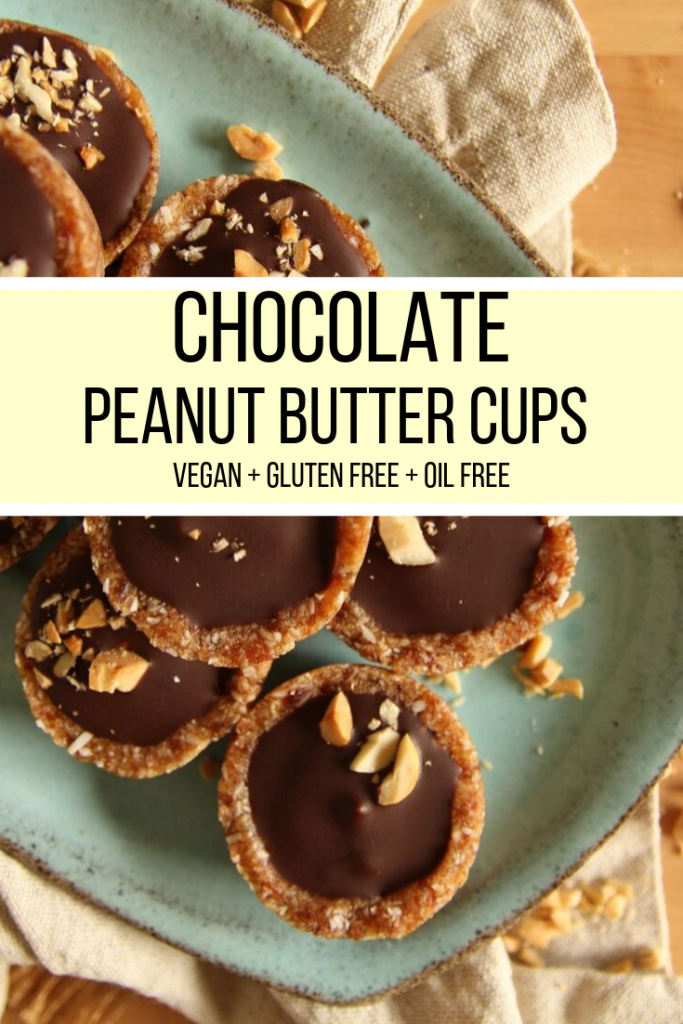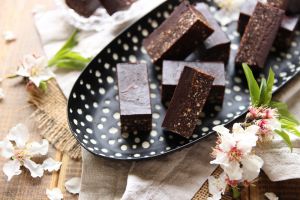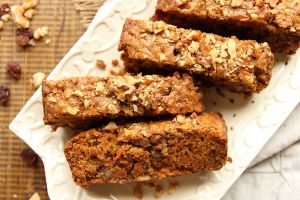 see ya soon xo