Who here loves pickles as much as I do? Give me homemade dill pickles any time of any day! They're tangy, salty, and go great in just about anything. Add them to a delicious sandwich or 
vegan burger
, a potato salad, or simply snack on them. They're quick and easy to prepare, and taste a million times better than any store bought pickles I've ever tried. So, why buy store bought, if you can enjoy these homemade dill pickles in the comfort of your own home? The fermentation process is straight forward. All you need is a glass jar with an airlock attached, some small cucumbers, a few flavor enhancers, and you're all set to begin. It's a staple in our home, and stores well for months in the fridge, even though the hubby and I usually devour the jar in under two weeks. 🙂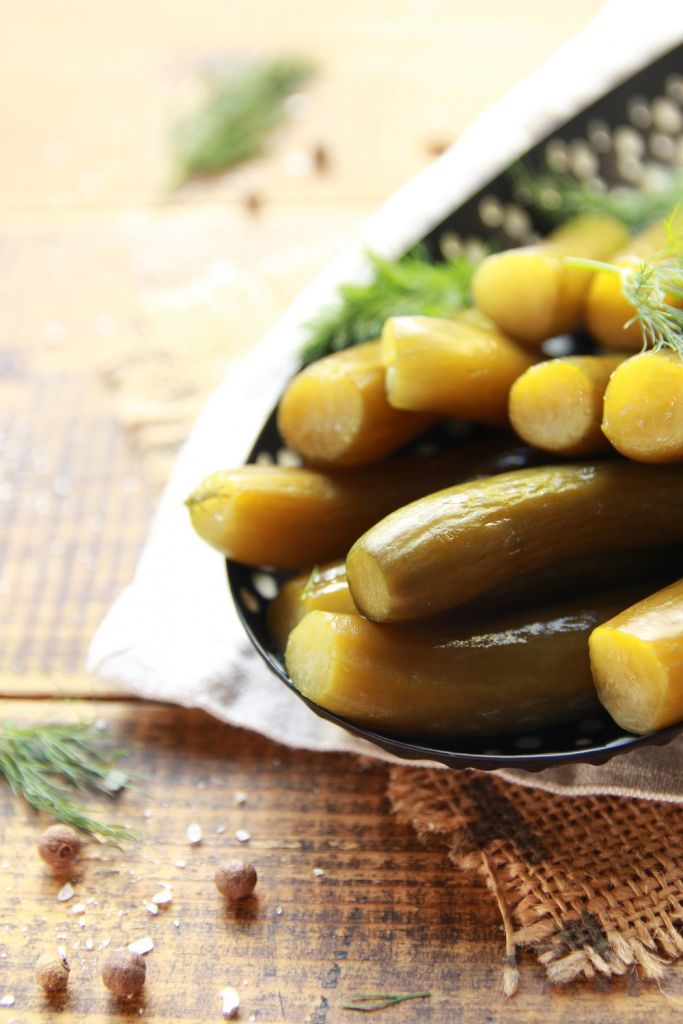 What You'll Need
Makes 1 Liter Glass Jar full of dill pickles
2 Small Packs of Baby Cucumbers
4 Garlic Cloves
1 Tablespoon of Sea Salt- it's important that you use a salt that still has its natural profile and minerals.
Handful of Fresh Dill
Half a Jalapeno
Filtered Water – you can use tap water as long as it tastes good.
All Spice, optional
How To Make Homemade Dill Pickles
First, begin by washing and removing the ends of each cucumbers. Next, place the washed, fresh dill and garlic cloves into the jar. Finely slice the Jalapeno and add it to the jar.
Tightly cram the cucumbers into the jar, so they don't juggle. This is important because otherwise when we add the water they'll float and anything above the brine will eventually grow mold. This is important for all fermented foods, not just dill pickles.
Once you've finished engineering those cucumbers into the jar, add the sea salt.
For this, dissolve a tablespoon of sea salt with a little bit of filtered water at room temperature- the use of filtered water rather than tap water is really just because water tastes different everywhere. If your tap water tastes good then you shouldn't have a problem.
Add it to the jar, then fill it up with water until you've covered the cucumbers. Leave about half an inch (1 cm) of room on top.
Close the jar, then place it on a small plate, and leave at room temperature, away from direct sunlight, for 3 – 5 days until the color starts to change. When it does, transfer to the fridge. Your dill pickles are ready when you're pleased with the taste. Keep them stored in the fridge for months, and enjoy!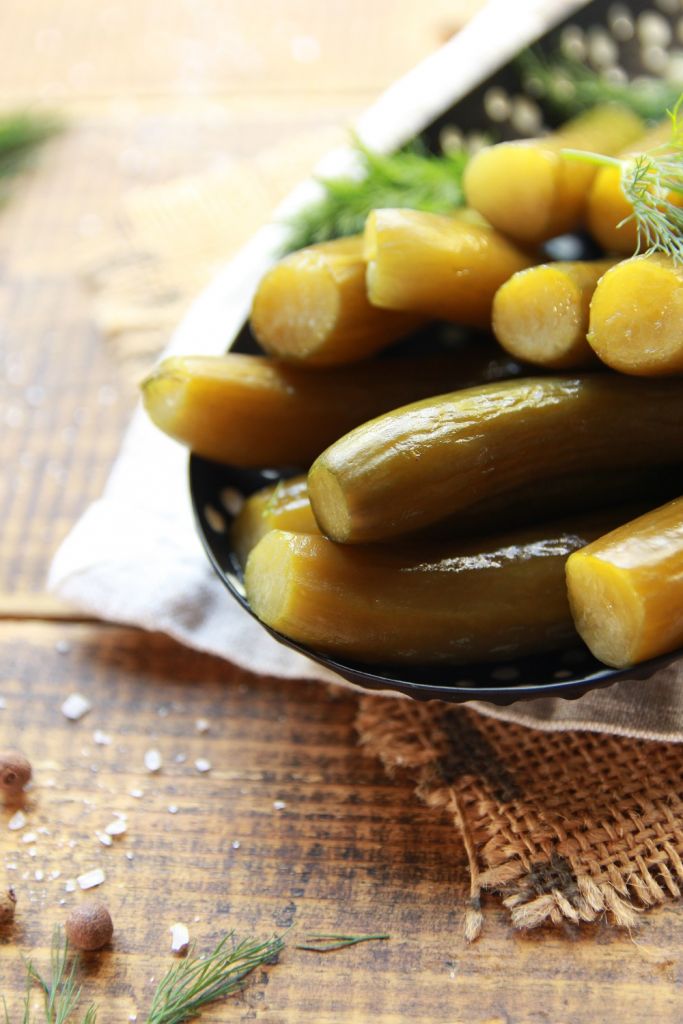 Don't forget to check out my let's ferment section, where I've got many more appetizing recipes for you to try.
And if you make these, be sure to let me know in the comments below. Or tag me on Instagram @lets_brighten_up I'd love to see how your pickles turned out. 🙂
Until next time, have a bright day xx