I've recently started my mornings with this super healthy antioxidant energy-boosting fruit smoothie and I'm loving it.
It's an easy way for me to get my daily nutrient intake, it's light, but also filling at the same time, takes literally 2 minutes to prepare, and has a not too sweet, slightly tangy taste that I can't get enough of!
Here's what else I love about my new vegan morning smoothie!
This healthy energy boosting fruit smoothie is packed with goodness!
It's high in fiber, iron, and calcium, packed with antioxidants such as vitamin C, and berries, plus also rich in omega 3 essential fatty acids from the ground flax seed and chia seeds.
It also has plenty of vitamin k, vitamin E, magnesium, potassium, and protein. It's quick and easy to prepare, plus it keeps me energized, and ready to get through the day.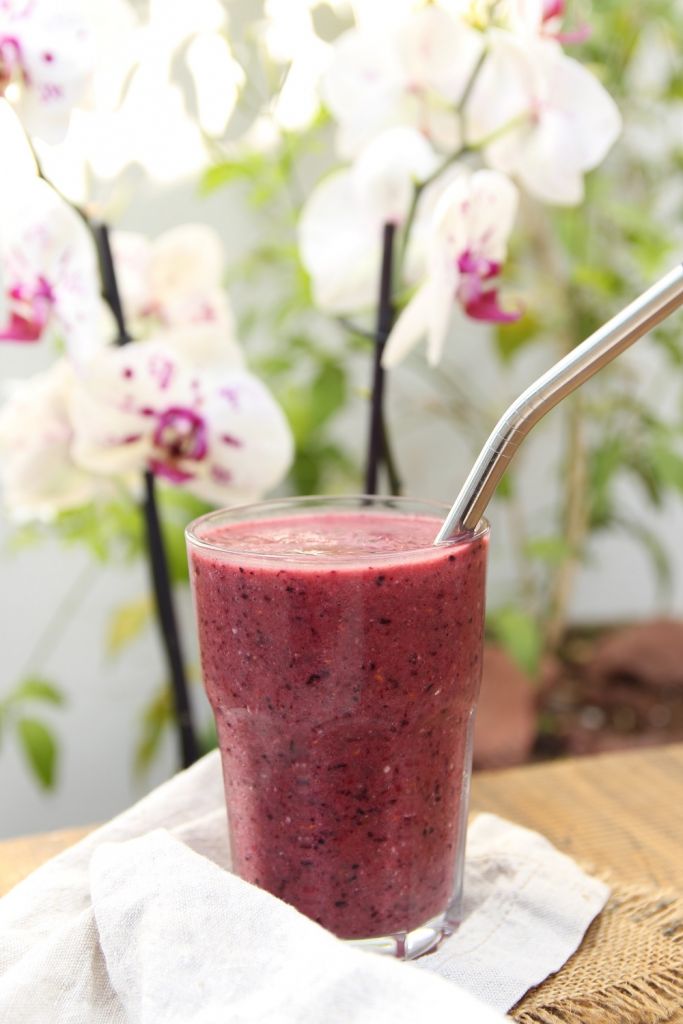 What You'll Need
Makes 1 Super healthy energy boosting fruit smoothie
1/4 Cup (30 gr) of Frozen Blueberries
1/4 Cup (30 gr) of Frozen Blackberries
1 Banana
1/4 Cup (30 gr) of Frozen Raspberries
1 Tablespoon (5 gr) of Ground Flax Seed
1 Tablespoon (10 gr) of Chia Seeds
1/2 Cup (110 gr) of Orange Juice
2 Tablespoons (10 gr) of Oatmeal
1 Medjool Date (24 gr, pit removed)
5 Strawberries (70 gr)
Instructions
1. Place all ingredients in a high-speed blender, and blend until well combined.
2. Pour into a cup and enjoy!
3. If you don't own a high-speed blender, transfer the frozen berries to the fridge the night before to defrost and finely chop the medjool date. You'll make life a lot easier for your blender.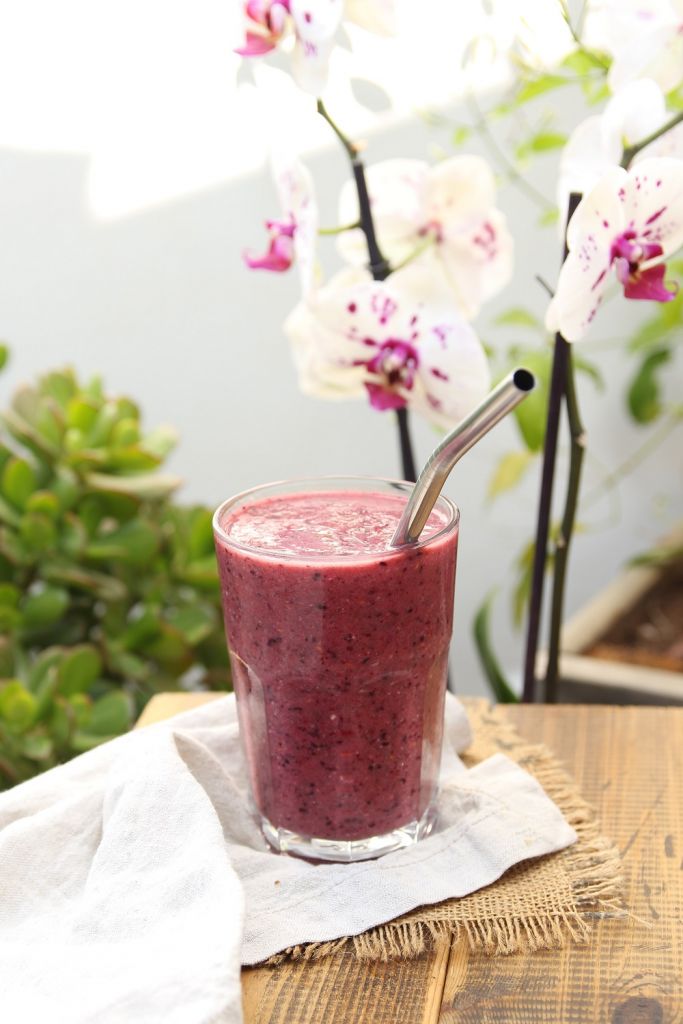 Nutrition Facts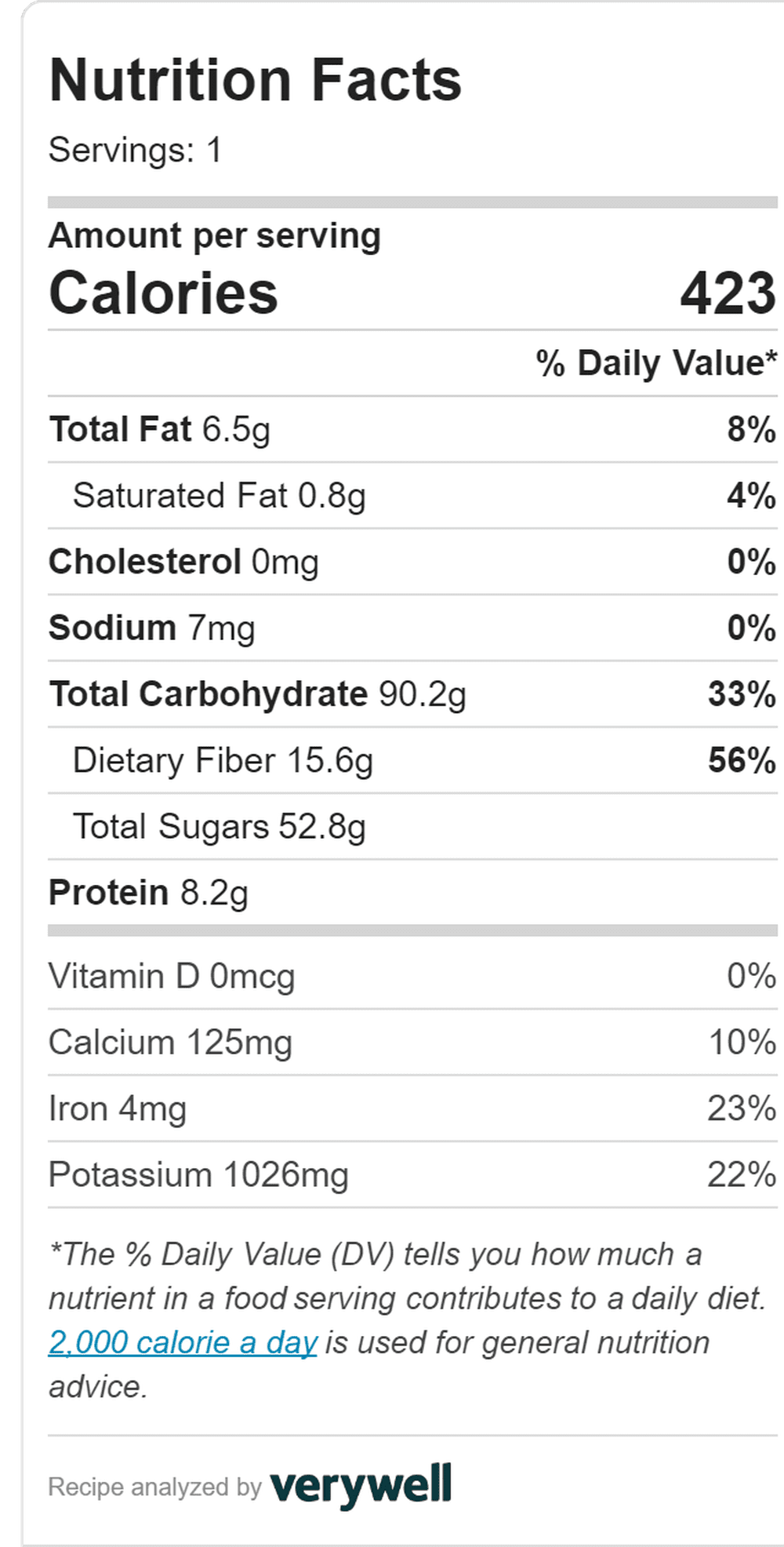 Pin This Super Healthy Energy Boosting Fruit Smoothie For Later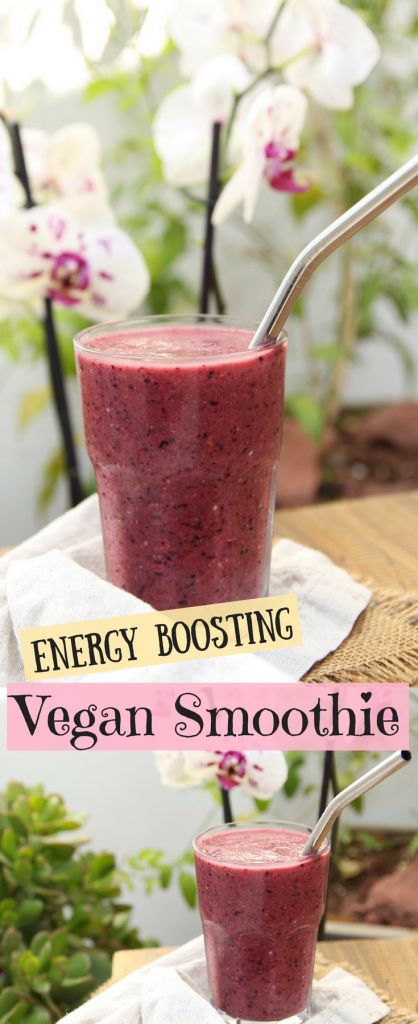 You May Also Like
My Healthy Homemade Energy Bars!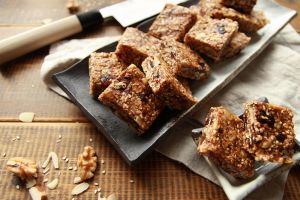 Lotsa love from Elinor
Let's Brighten Up xo